99 Stats But a Mitch Ain't One
Timothy T Ludwig/Getty Images
I just finished writing draft blurbs for most of the fantasy-relevant players in the league heading into the 2021 draft season, so I thought I'd once again share some of the more interesting stats and splits I ran across researching each position. The draft blurbs can always be accessed on the rankings page (click the little text box next to the player's name) and on each individual player page.
I discovered many of these stats while using 4for4's Market Share Splits App, developed by 4for4 Contributor and data scientist Kevin Zatloukal (Twitter: @kczat).
---
More Helpful Tools & Articles: Hot Spot Tool | Rankings | Multi-Site ADP | Player Profiles | Player Debates |
---
Here's a link to last year's article for those who want to view the receipts. There are always a few duds but I think for the most part the stats were actionable in 2020.
So let's jump right in…
Expect a bounceback season from
Ezekiel Elliott

.

Elliott had a down year by his standards, finishing No. 11 in half-PPR with the No. 16 per game average. Since he did struggle with soft tissue injuries, there are some who are wondering if he's starting to decline. He turns 26 years old this summer, so I wouldn't worry too much about a potential decline, especially since he was the No. 4 running back through the first four weeks while Dak Prescott was still healthy. In fact, [1] in the 21 games over the past two seasons with a healthy Prescott, Elliott has generated 18.3 fantasy points per game (half-PPR). That would have been the fifth-highest production at his position last season.
Dak Prescott

has No. 1 QB upside.

In 2020, before suffering a season-ending ankle injury in Week 5, Prescott was the No. 2 quarterback through the first four weeks. He finished as the No. 2 quarterback the year before, and is set up well for a comeback season given a potent receiving corps consisting of Amari Cooper, CeeDee Lamb, Michael Gallup and Blake Jarwin.

In 20 non-injury games over the last two seasons, [2] Prescott has averaged 330 yards, 1.95 touchdowns and 0.7 interceptions, adding 18 yards and 0.30 touchdowns as a runner. The resulting 23.0 fantasy points per game would have been good enough for a top-five finish in 2020, which was historically one of the best offensive seasons in the history of the league.
Look for
Michael Gallup

to be the primary deep threat in Dallas.

The first four weeks of the 2020 season (with a healthy Prescott at quarterback) gave us a glimpse as to how Gallup will fit in with CeeDee Lamb and Amari Cooper. In 2019, [3] Gallup had an average depth of target of 13.5. In the first four games of 2020, that metric jumped to 17.6, which was the sixth-highest in the league in that span.

He averaged 3.3 catches (6.0 targets) for 69 yards and 0.25 touchdowns for 10.0 PPG in half-PPR formats. Those are solid WR3 numbers, and Gallup is currently being drafted as a low-end WR3 as the 36th receiver off the board.
DeVonta Smith

should immediately see real-world WR1-type targets.

Since 2010, the seven receivers drafted inside the top 10 who have played at least 13 games as rookies have averaged 61-915-6.9 on 113 targets or high-end WR3-type numbers. [4] When Tavon Austin's disappointing season (40-418-4 on 69 targets) is removed from the sample, the averages jump to 65-997-7.3 on 120 targets, or low-end fantasy WR2 numbers.

If Smith stays healthy, he should push for 1,000+ yards in a 17-game season. Matt Harmon of Reception Perception: "When it comes to his route-running, there's no need to mince words. DeVonta Smith is without a doubt the best separator in the 2021 NFL Draft."
If
Jalen Hurts

can develop as a passer, the sky is the limit.

Hurts looks like the sort of player who could make a Josh Allen-like leap in 2021 due to his rushing floor (272 yards and three touchdowns in four starts as a rookie) along with the addition of DeVonta Smith as a bona fide WR1. My rookie quarterback model suggests that he should have completed 60.4% of his passes based on his college accuracy. (Instead, he posted a 52.0% completion percentage.)

He was the No. 9 fantasy quarterback in his four starts from Week 14 to Week 17, but [5] if we only look at the games that he started and finished (Week 14-Week 16), he averaged 25.2 points per game, including an average of 282 yards passing and 79 yards rushing. He completed 54.9% of his passes in that span.
If
Zach Ertz

is traded,

Dallas Goedert

is going to break out in a big way.

Goedert's per-game average (9.2 PPG, half-PPR) in his non-injury games would have been the seventh-highest at his position in 2020. [6] In the five games that he's played without Ertz in the lineup, Goedert has averaged 4.2 catches for 53 yards and 0.40 touchdowns. Those would have been Top-3 numbers in 2020.

Ertz is at camp, but he may be moved before Week 1.
Ryan Fitzpatrick

should post QB1-type numbers on a weekly basis.

Fitzpatrick doesn't always finish the games he starts, nor does he always start the games he finishes. But this year feels different. He signed for starter's money ($10 million, one year), has no major competition, and is expected to lead a dangerous offense that features Terry McLaurin, Curtis Samuel, Logan Thomas and Antonio Gibson.

[7] In the last 16 games that Fitzpatrick has played from start to finish, he has averaged 283 yards, 1.69 touchdowns and 0.8 interceptions, while adding 21 yards and 0.31 touchdowns as a runner. The resulting 20.7 points per game is about what Justin Herbert averaged as last year's No. 11 fantasy quarterback.
Antonio Gibson

is set up for success in 2021.

2020 4for4 subscribers will remember that Gibson was our biggest draft day value at the running back position for much of the summer, at least until his ADP caught up with the release of Derrius Guice. [8] He turned in a No. 12 fantasy finish (half-PPR) despite a 44% snap share and finishing a paltry 27th in touches per game at his position. For most backs, this lack of playing time and/or usage would be worrisome, but not for Gibson, who was playing running back full-time for the first time.

This offseason, Washington has already revealed that it wants to get him more involved as a receiver (36 catches last year), while the coaching staff has said that Gibson's improvement is like "night and day" compared to last year and that they expect a "big jump" in 2021 production. Washington also projects to have one of the best offensive line units in the league.
Terry McLaurin

and

Curtis Samuel

should benefit from

Ryan Fitzpatrick

's deep ball accuracy.

[9] Fitzpatrick posted the fourth-highest adjusted completion percentages on his deep ball (20+ yard) attempts, per PFF. He was 22nd out of 35 qualified quarterbacks in 2019 and eighth (out of 35) the year before.

Washington's quarterbacks last year were Alex Smith (17th in deep-ball accuracy) and Dwayne Haskins (38th), so Fitzpatrick's deep ball accuracy should show up in the box scores for both McLaurin and Samuel, who both possess sub-4.40 speed.
If you squint really (really) hard,
Daniel Jones

could be the next breakout Konami Code quarterback.

There are some things potentially pointing to a Jones bounce-back season. [10] He posted 16.4 points per game as a rookie–17.9 if you don't count his ELEVEN fumbles–and has the sort of rushing floor (26.0 career rushing yards per game) that we're looking for in a modern fantasy quarterback.

But his sophomore season was an utter disaster: 14 starts, 11 touchdowns and 10 interceptions. Heading into 2021, there's good (the arrival of Kenny Golladay and Kadarius Toney, the return of Saquon Barkley) and there's bad (a dreadful offensive line). There is low confidence in OC Jason Garrett in turning this ship around, which is why Jones is the 23rd quarterback off the board.

Offensive line woes aside, Jones does have a good set of weapons to throw to.
There are question marks surrounding
Saquon Barkley

in 2021.

Barkley played one full game last season before tearing his ACL in Week 2. In Week 1, he carried the ball 15 times for six yards and caught six passes for 60 yards against the Steelers. [11] He was the No. 10 fantasy back (half-PPR) in 2019, though he played just 13 games and owned the No. 6 per game average. He was famously the No. 1 running back as a rookie back in 2018.

There are two concerns: 1) his offensive line stinks, and 2) it's no sure thing that Barkley will be ready by Week 1. There are already rumors swirling that the Giants may limit his workload to keep him healthy early in the season.
Kenny Golladay

should be

Daniel Jones

' No. 1 target, but it's no sure thing.

Generally, receivers that change teams will see a drop in production unless they get a quarterback upgrade and/or an increase in targets, and Golladay isn't likely to see either. In Detroit, he averaged 7.6 targets per game in 2018-19, and he would need to see even more in New York to offset the downgrade at quarterback.

Over the past two seasons, [12] Evan Engram and Sterling Shepard have averaged 7.4 and 7.9 targets per game, respectively, so they may be the proverbial thorns in Golladay's side in 2021.
Aaron Jones

's ADP is puzzling.

Jones was the No. 5 running back last season (half-PPR) after finishing No. 2 the year before. [13] In his last 30 games, he has averaged 17.8 touches for 101 yards and 1.0 touchdowns per game.

Jamaal Williams is gone, but Jones is currently the 11th running back off the board. I'm assuming his ADP will start to rise now that Aaron Rodgers has reported to camp.
A.J. Dillon

should have weekly flex value.

Dillon should fill the Jamaal Williams role in the Packers' offense. Williams averaged 9.6 touches for 48 yards and 0.31 touchdowns in the 26 games over the last two seasons that Aaron Jones was also active. The resulting 7.8 points per game (half-PPR) would have been good enough for a No. 33 finish last season. It's nothing special, but it's serviceable in a pinch.

[14] In the nine games that Williams saw at least 10 carries, he averaged 16.6 touches for 84 yards and 0.33 touchdowns. If anything happens to Jones, Dillon has Top-10 upside.
Don't expect miracles from soon-to-be 31-year-old
Randall Cobb

.

Cobb's best season came in 2014, when he turned 127 targets into 91-1,287-12. It was his only season with more than 80 catches or more than 1,000 yards. [15] In the 15 games from 2017-2018 that Cobb played with a healthy Aaron Rodgers, he averaged 4.7 catches for 48 yards and 0.27 touchdowns. Those are fantasy WR4 numbers and probably Cobb's ceiling at this point.

Side note: He has averaged a cool 5.0-69-0.75 as a Packer in his last 12 games against the Bears.
David Montgomery

's upside hinges on the health/role of

Tarik Cohen

.

Montgomery finished as the No. 4 running back last season (half-PPR) after a No. 25 finish the year before. He was more efficient (3.7 YPC in 2019 versus 4.3 YPC last year) and saw a big spike in catches (25 to 54), thanks in no small part to the absence of Tarik Cohen, who missed the final 13 games of the season due to a torn ACL.

Cohen's return is some cause for concern. Over the past two seasons, [16] Montgomery has averaged 21.0 touches and 16.9 fantasy points in the 12 games that Cohen has missed. When Cohen has been active, Montgomery has averaged 16.6 touches and 10.1 fantasy points. Nothing had changed as recently as early last season. In Cohen's three active games, Montgomery averaged 52% of the snaps. His playing time spiked to 80% for the remainder of the season.

As of late July, Cohen was "still walking gingerly" on his right knee. If Cohen misses a good chunk of the season, Montgomery will be a steal in the third or fourth round, though Damien Williams is the wild card in this backfield.
Justin Fields

should provide high-end QB2 numbers, once he wins the starting job.

Fields is going off the board ahead of obvious Week 1 starters like Tua Tagovailoa, Kirk Cousins and Baker Mayfield, yet the Bears continue to insist that Andy Dalton is the starter. My research shows that [17] highly-drafted rookies typically start by Week 3 or Week 4, so unless things change, that's the expectation here. According to my rookie quarterback model, Fields should rush for 22 to 27 yards per game, so he has the rushing floor that is so valuable in today's fantasy landscape.
Jimmy Graham

may be the only thing standing in the way of

Cole Kmet

's breakout season.

As a rookie, Kmet played fewer than 50% of the snaps in his first nine games and averaged 0.9 targets per game. [18] In his final seven games, he played 70%+ snaps in every game and averaged 5.1 targets per game (producing 3.1-23-0.14 per game).

He should play starter's snaps for the Bears in 2021 and has breakout potential, though when Jimmy Graham is healthy, he's still likely to soak up end zone targets. In those aforementioned final seven games, [19] Graham out-targeted Kmet inside the opponent's 10-yard line by a margin of 4-to-2.
Don't expect
Adam Thielen

to keep his 2020 touchdown pace up.

Thielen turned in a No. 8 fantasy season in 2020 after an injury-plagued 2019 campaign. He caught a career-high 14 touchdowns, which isn't a particularly sticky stat year-to-year. [20] Had he caught his average of 0.58 touchdowns per game (from 2018-2019), the resulting 9.2 touchdowns last year would have made him the No. 18 fantasy receiver (instead of No. 8).
Irv Smith is primed for a breakout season, no matter what HC Mike Zimmer says.
Smith enters his third season after posting 36-311-2 on 47 targets as a rookie and 30-365-5 on 43 targets in his second year. It doesn't look like it at first glance, but his role did increase a bit since he played three fewer games as a sophomore. He's a breakout candidate since Kyle Rudolph is no longer around. [21] In the 11 career games where Smith saw at least four targets, he averaged 3.7 receptions for 39 yards and 0.45 touchdowns (on 5.2 targets per game), which works out to 8.7 PPG. That's about what Dallas Goedert averaged as last year's No. 10 tight end.
Vikings head coach and noted party-pooper Mike Zimmer indicated in June that Smith would not be seeing a bigger role "whatsoever" and that honor went to new No. 2 tight end Tyler Conklin. However, OC Klint Kubiak confirmed in July that Smith is "going to have more opportunities" this season.
Justin Jefferson

was the No. 6 fantasy receiver despite low target volume in the first two weeks.

Jefferson began the year as the team's WR3 behind Adam Thielen and Bisi Johnson, catching just five passes (on six targets) for 70 yards in his first two games while playing less than 70% of the snaps. He finished with 88-1400-7 on 125 targets and [22] he was the No. 4 fantasy receiver from Week 3 on, averaging 5.9-95-0.50 on 8.5 targets per game in that span.

He looks like a good value as the eighth receiver off the board.
The
Lions

led the league in vacated targets.

After letting Kenny Golladay and Marvin Jones walk (among others), [23] the Lions have 21.9 targets per game up for grabs heading into the 2021 season. Tyrell Williams, Breshad Perriman and Amon-Ra St. Brown are the team's likely top three receivers, but T.J. Hockenson, D'Andre Swift and Jamaal Williams should see a big share of looks from new quarterback Jared Goff.
D'Andre Swift still has RB1 upside.
Even with the arrival of Jamaal Williams, Swift could still turn in an RB1-type season. Swift started to see more playing time after the Lions' Week 5 bye. From that point on, [24] he averaged 15.0 touches for 79 yards and 0.89 touchdowns, which equate to low-end RB1 numbers.
The arrival of Jamaal Williams is worrisome, though the Lions' backfield had 399 touches last season, and they can probably find 220-230 for Swift, especially given his ability to catch the ball.
Whoever is starting for the
Saints

should post high-end QB2 numbers, at worst.

In his four starts, Taysom Hill was the No. 6 fantasy quarterback from Week 11 to Week 14. [25] Excluding the start against the Broncos when they had a practice squad receiver playing quarterback, Hill averaged 252 yards, a 74.3% completion rate, 1.33 touchdowns and 0.3 interceptions. He added 56 yards and 0.67 touchdowns in those three games as a runner. He also posted the highest adjusted completion percentage, per PFF.

When last we saw him in a starting role, Winston was finishing as the No. 5 fantasy quarterback in 2019, and that was before he had LASIK surgery to fix his eyesight.

Giddy up.
Alvin Kamara

should be a usage monster while

Michael Thomas

is out.

Thomas's injury is probably good news for Kamara, who has insane splits in games that Thomas has missed. Over the past two seasons, [26] in eight games without Thomas, Kamara has averaged 20.5 touches for 148 total yards and 1.51 touchdowns per game. That works out to 27.3 PPG (half-PPR), or No. 1 RB-type numbers. Even if his touchdowns regress to with-Thomas levels, he still would have scored 23.0 PPG. Kamara owners should probably be rooting for Jameis Winston to win the job since Kamara's numbers dipped when Drew Brees was sidelined over the last two seasons.
Tre'Quan Smith should produce while
Michael Thomas

is out, maybe longer.

With Emmanuel Sanders gone, Smith figures to have the inside track for the WR2 job in New Orleans and should serve as the WR1 while Michael Thomas is out. Smith's career yards per route run (1.10) is about what Keelan Cole (1.11) posted as the 98th of 112 eligible receivers in 2020. In other words, not good.

But thus far, Smith hasn't had the consistent opportunity that should present itself this season. And to his credit, whenever he has been called upon, he's usually delivered. [27] In the eight career games where he saw at least five targets, he has averaged 4.8 catches for 66 yards and 0.38 touchdowns per game. That equates to fantasy WR3-type numbers. In those aforementioned eight games, he posted 2.04 yards per route run, which is what Nelson Agholor posted as the 23rd receiver of the 112 eligible receivers in 2020.

So there is hope for Tre'Quan.
Mike Evans

and

Chris Godwin

were impacted differently by

Antonio Brown

.

Godwin's production took a dip when Brown joined the Bucs. [28] In the 11 games (including the playoffs) with Brown in the lineup, Godwin averaged 11.8 PPG (half-PPR), which equates to midrange WR2 numbers. He posted 13.2 PPG (low-end WR1 numbers) in the five games without Brown.

Unlike Godwin, Evans' production actually increased in the games that Brown was active. [29] Including the playoffs, Evans averaged 13.1 PPG (half-PPR) in 11 games with Brown and just 11.9 PPG in the nine games without an active Brown. That's the difference between low-end WR1 numbers and midrange WR2 production.

Brown first played for the Bucs in Week 9, and over the remainder of the season, he was the No. 21 receiver in half-PPR formats. Evans and Godwin are both great receivers, but they're being drafted several rounds ahead of Brown, and the numbers just don't bear that out. [30] In the 11 games in which they all played (including the postseason), Brown had a 20.0% share of the receptions, a 17.4% share of the yards and a 20.0% share of the touchdowns. When those shares are applied to Tampa's 2020 passing totals, the resulting 85-831-8.4 equates to low-end WR2-type numbers.
Leonard Fournette

carried the load down the stretch, but

Ronald Jones

is still poised to have a big role.

After Jones landed on the COVID-19 list, Fournette started the team's final seven games, [31] averaging 16.9 touches for 87 yards and 1.0 touchdowns, including 135 total yards and a score against the Chiefs in the Super Bowl. Jones was a more efficient runner–5.09 yards per carry–during the season, while Fournette averaged just 3.78 YPC. But in the postseason, the production flipped. Fournette posted 4.69 YPC while Jones managed just 3.97 YPC. Did "Playoff Lenny" do enough to win the RB1 job heading into the season? Earlier this summer, Bruce Arians indicated that they'd be "splitting time" if they were both healthy.

Complicating matters, Giovani Bernard was brought on board due to his pass-catching ability. This backfield could be a serious headache again in 2021.
There is reason for optimism surrounding
Sam Darnold

.

In three seasons, Darnold has never ranked higher than 24th in total fantasy points or per game production. He posted reasonable numbers as a rookie (220 yards and 1.31 touchdowns per game, 6.9 yards per attempt) under HC Todd Bowles/OC Jeremy Bates and even improved in his first season under Adam Gase (233 yards and 1.46 touchdowns per game, 6.9 yards per attempt) before a dreadful third season.

Carolina HC Matt Rhule and OC Joe Brady decided to trade for Darnold this offseason, giving up a future second-rounder in the process, as opposed to finding a quarterback in the draft. They ultimately passed on Justin Fields and Mac Jones, so they must feel pretty good about Darnold.

[32] Teddy Bridgewater had a career 7.15 yards per attempt when he arrived in Carolina, and he posted 7.59 YPA last season, a 6.1% increase. If Darnold sees a similar increase in his YPA from his first two seasons (6.89), he would post a solid 7.30+ YPA in 2021.
Robby Anderson

looks like a nice value in the middle rounds.

Anderson finished as the No. 23 receiver (half-PPR) in his first season with the Panthers, drawing a career- and team-high 136 targets from Teddy Bridgewater. Now he's being reunited with his old quarterback, Sam Darnold, his teammate for three years in New York. [33] In the 24 games from 2018-19 that Anderson played with Darnold, he averaged 3.5 catches for 56 yards and 0.46 touchdowns, which are solid WR3 numbers.

It's a new team and a new scheme, but Anderson's familiarity with Darnold should help. Some are worried about the team's transition from Bridgewater to Darnold, but Bridgewater's numbers (3,733 yards, 15 touchdowns) were nothing Darnold can't replicate or even improve upon.

Continue reading for 66 more interesting stats and splits!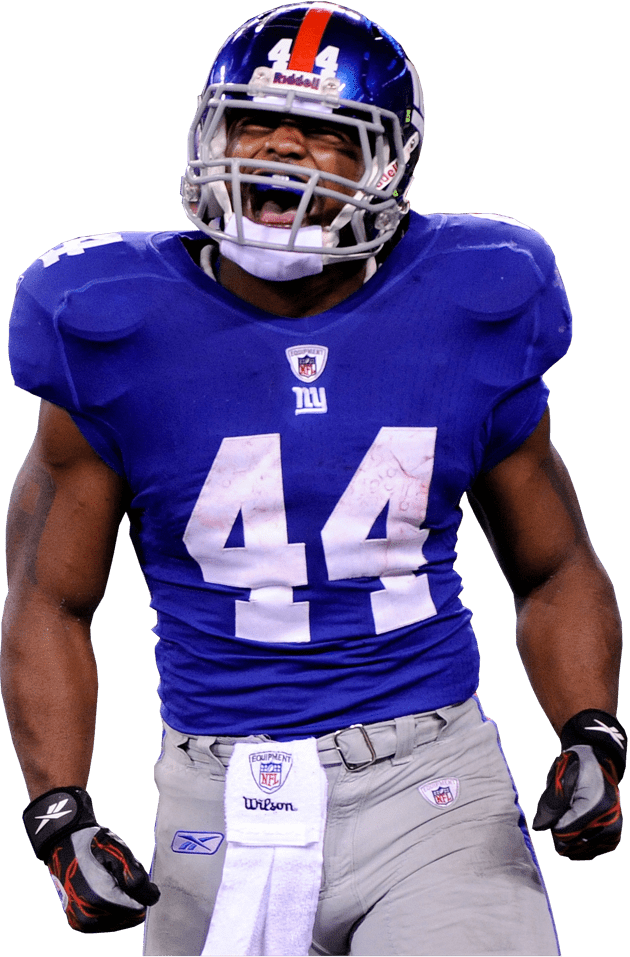 You're Missing Out!
Get access to this article and all our tools and rankings:
All Premium Content
The Most Accurate Rankings Since 2010
Expert Draft Picks w/ Draft Hero
Highest Scoring Lineup + Top Available Players w/ LeagueSync
...and much more!