4for4's Discord Community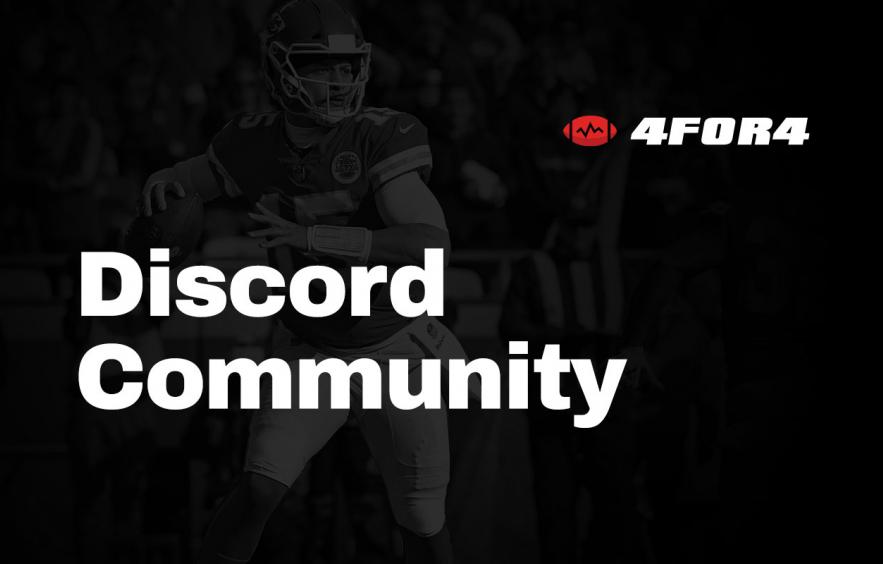 We've launched a subscriber-only Discord community! Our Discord chat offers the most immediate access to our analysts and houses a variety of season-long, DFS and betting channels. You will also be able to chat with other subscribers 24/7.

Our analysts usernames will be in neon green lettering to better help you locate them.
Once you join our Discord, you will have to verify your 4for4 subscription by heading to the #link-your-subscription channel. Like any community, it is important you read the rules outlined in the #server-information channel. Also, we suggest customizing your push notifications: head to #role-assign, and choose what is most important to you!
To set up custom notifications, head to the #role-assign channel.
What is Discord? It is a chat app, similar to Slack, geared towards the casual user. Users can talk over voice, video and text. Our Discord community is accessible only be subscribers who have paid for a 4for4 subscription limiting the "noise" you may find in other communities. It is completely FREE and available on mobile, desktop and web.

What happened to Discuss Your Team? Scott and Brandon would like to thank all the subscribers for the opportunity to interact on this forum. It's been years of fun discussion and we look forward to continuing to interact through Discord and Twitter. Best of luck to everyone!