Bet365 Promo Code: Bet $1, Get $365 in Bonus Bets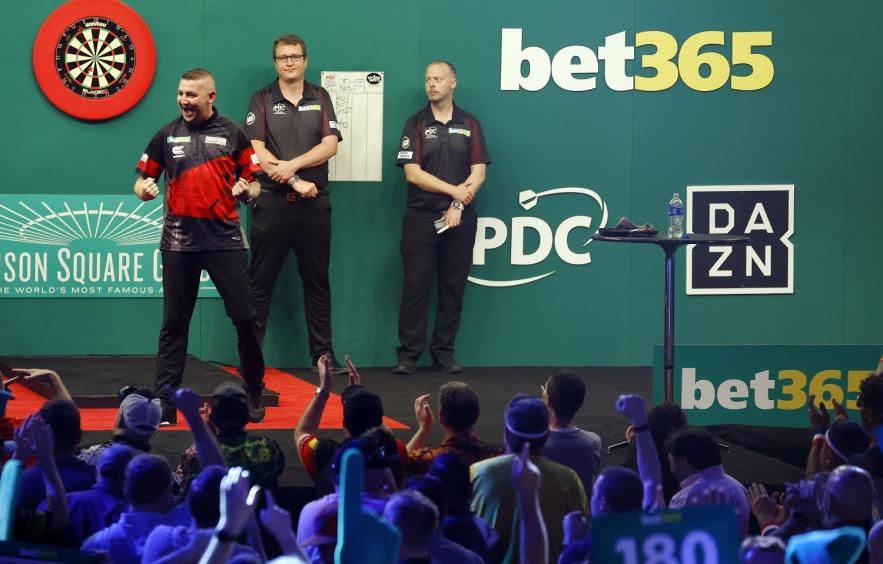 The sports betting market is heating up as new customers and bettors are looking for the best sportsbooks in legal states to make their wagers. Bet365 is a great option for new bettors and has bonus codes for new and existing customers. Here's what you need to know about the Bet365 bonus codes, promotions, and more. You can score $365 in bonus bets for placing a $1 wager. Take advantage of this great offer for NFL, NCAAF, and more this fall while betting.
Get the Latest Bet365 Bonus Code and Promo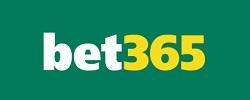 Bet465 Promo Code
Bet $1, get $365 in bonus bets!
If you are looking to get started with a nice boost of funds, you can use the Bet365 bonus codes and the latest offers to get 365 in bonus bets right off the bat. The Bet365 bonus offer is pretty simple to use. You need to place a bet of $1 and you will get $365 in bonus bets. All you have to do is register as a new player and place a bet to get your bet credits.
Keep in mind, since you need to make a wager, you will have to make a qualifying deposit of $10 to get started because that is the sportsbook's minimum deposit amount.
For this type of promotion, you also have to place a qualifying bet to receive your bonus after you register for your new Bet365 account. On a different note, the offers might vary depending on the state. Be sure to read the terms and conditions before you use the bonus code in the Bet365 app or on the website. For example, you might see that Bet365 Iowa has a different offer than Bet365 Ohio.
Bet365 also usually is running a parlay bonus where bettors can get up to 70% or more. Bonuses are capped at $100K for this exclusive Bet365 parlay bonus.
Register and Use the Bet365 Bonus Code
If you are looking to get your hands on the Bet365 offer and claim it, you need to first register as a Bet365 customer. You don't have to worry about safety. Bet365 is a legal and regulated sportsbook and will verify your identity when you enter your name, address, birthday, and more.
Now, most Bet365 promotions are automatically claimed upon registering. New customers at Bet365 should check the terms and conditions if they are unsure about promos available to new customers.
There are occasions where promotions available at Bet465 come with a qualifying bet. This means you have to place a wager before the bonus bet from Bet365 is available. This is the case with the bet $1 and get $365 in bonus bets. A $1 bet is how you would claim the Bet365 bonus.
Geolocation tracking on the Bet365 website or Bet365 mobile app will confirm you are within the borders of a legal sports betting state. After that, new customers can enter deposits, check out the bet types, and start to fill up their bet slips.
Understanding Sportsbook Bonuses and Offers
Sportsbooks will use plenty of different promotions that are available to new and eligible sports bettors. Here's a look at some of the popular types and how they work. This is important because you need to understand if a bet must be placed or what a maximum bonus might be.
Bonus Bet
The bonus bet is one of the most common bonuses. Sportsbooks will give new users bet credits and sometimes you can score them for signing up for the first time. Other times, they come with a qualifying bet or deposit to unlock the funds. For example, the 365 bonus bets with Bet365 requires you to make a $1 bet.
Always check the bonus code terms and conditions to see how to claim the bonus bets. That way you won't miss out on any deposit and bonus information that is relevant.
Deposit Match Bonus
Next up we have a deposit match bonus. For this type of promotion, a sportsbook will give you a specific amount of bonus funds based on your first deposit amount. For example, maybe the sportsbook is doing a 100% deposit bonus match up to $400. This means if you deposit $350, you would receive an additional $350 in funds.
It is important to note that most deposit bonuses come with what is called a rollover requirement. This means you have to wager a certain amount to unlock the funds.
Second Chance Bet
For a second chance bet, your first bet is basically on the house. A sportsbook will give you bet credits up to a certain amount if your first bet loses. For example, let's say the bonus is a second chance bet up to $200. If you bet $200 for your first sports wager and happen to lose, the sportsbook will give you $200 in bonus bets to cover the loss.
Remember, this promotion is usually for 1 bet. Just your first one. Also, it can only be claimed if you lose. If you have questions, contact Bet365 customer support to discuss promotions or other sportsbook customer service reps.
Bet365 Sportsbook Features and Support
Since you are looking to use Bet365, you'll need to understand what the sportsbook provides its bettors. This includes the top features, bet types, bet boosts, and more. Here's a look at some of the top features you should check out when you register for Bet365 NJ, Bet365 Iowa, etc.
Same-Game Parlay
A lot of bettors are loving the same-game parlay and Bet365 has the popular option available. Add several legs to your bet slip from the same game for a chance to win big. Remember, the more legs you add, the probability of winning goes down. Bet365 allows the same-game parlay on select markets.
Live Betting
Like most of the top sportsbooks available to bettors, live betting is also available at Bet365. You can track in-game lines, odds, and more while the action is taking place. Place wagers on the next basket, the next play, who will score the next touchdown, and more as you follow the games you bet on.
Early Cash Out
For bettors looking to take more control of their bets, Bet365 has cash-out available for several betting markets. As a bettor, you can cash out your single bets or parlays to ensure yourself a profit. Also, this gives you the chance to get your losses if a bet is going south.
Another cool feature is that Bet365 has an automated cashout where you can set a cash-out value by entering a desired level so you can instantly collect the winnings.
Live Streaming
You can watch events live in the Bet365 app with live streaming. The coverage of sports includes popular options like tennis, top soccer leagues, UK horse races, and more. There are occasions where you might have to place a wager or make a deposit to access some of the events that are available for live streaming.
Edit Bet Feature
An interesting feature available is the edit my bet feature. You can edit the wagers you have placed by clicking on the edit bet button on the top of your bet slip. Next, you can add, swap, or remove active bets. Also, you can change the bet type or even increase the wager amount. After the bet has been edited, you can sit back and see if you made the right call.
Bet365 Customer Service
If you have questions, comments, or concerns about anything, you can take advantage of the Bet365 24/7 live chat feature to talk with customer support. This is the best way to contact the sportsbook if there are any issues with your account. Don't hesitate or wait too long to reach out if there are issues or if you want to know more about how a bonus code can be used.
Bet365 Casino
Bet365 isn't just a sportsbook. It also has casino game options with its online casino. If you live in an area where online casino gambling is legal, you can play great table games, slots, and more at Bet365. Also, check for the latest Bet365 casino bonus to see if there are bonus funds out there for you to take advantage of.
Bet365 Banking Options - Deposits and Withdrawals
For making your deposits, there is a $10 minimum for all of the methods. Options include some major credit/debit cards like Visa and Mastercard. You can also use popular e-wallets and options like PayPal, Skrill, PayNearMe, and bank transfers. Be sure to check the deposit methods Bet365 provides before you consider placing a single bet.
For withdrawals and cashing out your winnings, there are similar options available including Visa and Mastercard as well as PayPal, Skill, and bank transfers. Once again, it's important to always confirm your preferred banking options before you register for a new Bet365 account or with any sportsbook.
Join Bet365 and Start Making Bets!
Bet365 is one of the top sportsbooks and it's making moves in the United States. It's worth a look as Bet365 has millions of customers placing wagers and taking advantage of the great features. The Bet365 app is a great way to bet on the go from anywhere within legal sports betting areas.
Remember, there are great bonuses available so be sure to see what you get with the Bet365 bonus code and latest promo. You can receive bonus bets and more. Always check the terms and conditions if you have questions.
As always, it's a smart idea for you to sign up for multiple sportsbooks at the same time. Even though the Bet365 platform is great, you will get the best value as a bettor if you compare it to other sportsbooks to see what is the best for you.
Open an account with Bet365 and then you can start comparing it to the best sportsbooks on the market or other options you like to use. Look at the different bonus amounts, features, odds, and more so you can get the best experience possible.
Bet365 Promo Code FAQs
Is there a welcome bonus or sign-up offer with Bet365?
Yes, Bet365 allows you to use your Bet365 bonus code or offer to get $365 in bonus bets. You have to make a $1 wager first. The sportsbook also runs other promotions throughout the year.
Is Bet365 a legal and legit sportsbook to use?
Yes, Bet365 is a legal and regulated sportsbook that has to follow strict guidelines. It's available in states like New Jersey, Ohio, and Colorado.
Does Bet365 Sportsbook have an app?
Yes, you can download the Bet365 app to place your bets on Android or iOS devices. Geolocation tracking will determine if new Bet365 customers are located within the borders of a legal sports betting area so they can place bets legally.
21+ and Gambling problem? Call 1-800-GAMBLER.