99 Stats But a Mitch Ain't One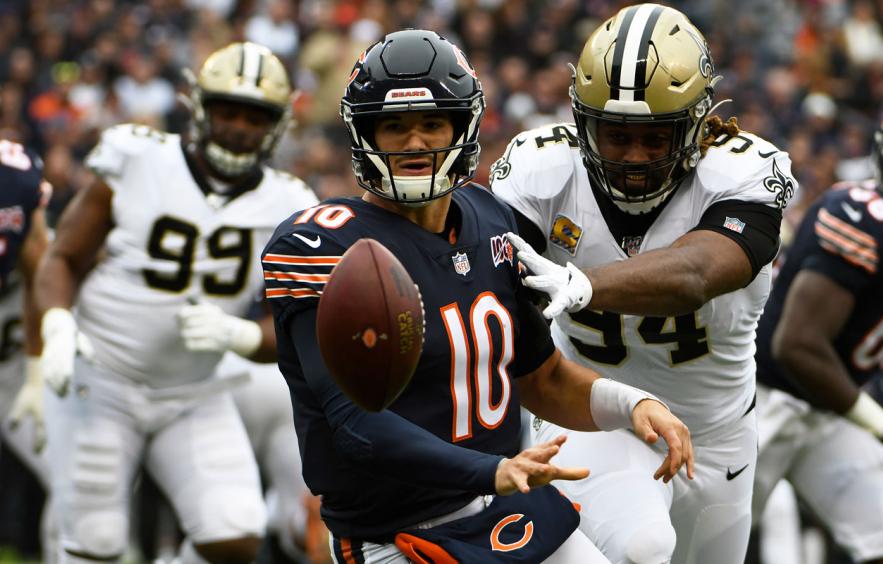 David Banks/Getty Images
Updated 8/31 -- updates are in red font.
I've recently finished writing draft blurbs for most of the fantasy-relevant players in the league heading into the 2020 draft season, so I thought I'd once again share some of the more interesting stats and splits that I ran across during the time spent researching each player and position. The draft blurbs can be accessed on the rankings page (click the little text box next to the player's name), and on each individual player page.
I discovered many of these stats while using 4for4's Market Share App, developed by 4for4 Contributor and data scientist Kevin Zatloukal (Twitter: @kczat). It's a really cool tool that we're hoping to roll out for subscribers this fall.
Here is last year's article for those that want to see the receipts. There were a few duds, but for the most part, the stats I shared were helpful and actionable in 2019.
Let's jump right in…
Kenyan Drake

produced at an elite RB1 level once he was traded to Arizona.

I wrote a detailed piece earlier this year about why I love Drake, but here's the abbreviated version:

Drake racked up 814 total yards and eight touchdowns in his final eight games. In half-PPR formats, he was the No. 4 fantasy RB in that span behind only Christian McCaffrey, Derrick Henry and Ezekiel Elliott. Prior to his arrival, David Johnson (4) and Chase Edmonds (1) combined to have five games with at least 102 total yards. [1] If we only look at the best Arizona running back each week through the first eight weeks, prior to the Drake trade, they would have combined to be the No. 5 fantasy running back at that point in the season.

And it's not like we haven't seen RB1 numbers from Drake before: [2] In 20 career games where he's seen at least 10 carries, he has averaged 18.5 touches for 98 total yards and 0.65 touchdowns, which are solid fantasy RB1-type numbers.
Expect some regression from
DeAndre Hopkins

.

I've studied how changing teams affects a player's fantasy production. On average, [3] a receiver who averages 8.0 fantasy points or more over the last two seasons sees his per-game production drop by an average of 24% in the next season, if he changes teams. This can be offset by an increase in targets and/or a quarterback upgrade, neither of which seems particularly likely for Hopkins as he joins the Cardinals. He still projects to be a fantasy WR1, but it's less likely that he finishes as the No. 1 overall receiver now that he's joining a new team.
Target
Dan Arnold

late in deep TE-premium drafts.

One Arizona pass-catcher that I do like is Arnold, and not just because he's a fellow alumnus of the University of Wisconsin-Platteville. After being plucked off the waiver wire late in 2019, in the final three weeks with the Cardinals, Arnold posted 1-6-1 (1 target), 1-20 (3) and 4-76-1 (6) playing 18%/26%/44% of the snaps. Per PFF, [4] Arnold nearly matched starter Maxx Williams in routes run (28 to 32) over the last two games and posted the 10th-highest yards per route run among tight ends in that span.
Robert Woods

' ADP doesn't make a whole lot of sense.

In PPR formats, Woods finished No. 14 last year and No. 10 the year before. Brandin Cooks is gone, so naturally...what? Woods is the 18th receiver off the board? Huh? [5] He has scored the eighth-most fantasy points at his position over the last two seasons despite catching only eight touchdowns, so he could easily crack the top 10 in 2020 with a bit of positive touchdown regression. Since I believe he holds third-round value, he has become an auto-pick in the fifth. I'd happily take him in the fourth round if Allen Robinson and A.J. Brown are off the board.
Cooper Kupp

's snaps declined late in the year, but it's probably not a major concern.

After starting the season with four 100+ yard games in his first five weeks and then lighting up the Bengals for 7-220-1 in Week 8, Kupp's snaps declined late in the year. [6] He averaged 88% snaps played through the first 12 weeks, but he played just 63% over the final five games. He actually posted a higher per game average in reduced snaps (14.3 vs. 13.8 in half-PPR formats), but that was mostly due to a spike in touchdowns (1.0 per game vs. 0.45 per game from Week 1 to Week 12), which shouldn't be counted upon. [7] The important thing is that his targets dropped from 9.5 per game (Week 1-12) to 6.0 per game in the final five weeks.

However, with Brandin Cooks gone, McVay may call Kupp's number on all two-receiver sets, boosting his snaps to 90% or more. [8] When Cooks missed most of Week 8, and was out completely in Week 10 and Week 11, Kupp played 97%, 92% and 98% of the snaps. That's a strong sign that he'll be on the field a lot in 2020.
Tevin Coleman

continued to start, despite

Raheem Mostert

's hot run.

Coleman ultimately lost the lead back role to Raheem Mostert, but even as that was happening, he was still the starter from Week 9 to Week 17, and he started the 49ers last two playoff games. It's not clear what Kyle Shanahan's plan for the backfield is heading into 2020, but [9] Mostert outgained Coleman 772-to-544 on the same number of carries and had the same number of receiving yards on seven fewer catches.

[10] Mostert carried the ball at least 10 times in the 49ers' final eight games, averaging 14.6 touches for 99 total yards and 1.5 touchdowns per game. His fifth-round ADP is reasonable given his production and known role, but this is shaping up to be a frustrating situation to monitor on a weekly basis. Matt Breida was traded away, though Jerick McKinnon is back in the mix, and he was originally tabbed as the lead back by Kyle Shanahan two years ago before missing the 2018 and 2019 seasons due to injury. Complicating matters, Mostert has asked for a pay raise or to be traded.

Update (8/31): Mostert has reportedly been getting the first reps in practice, and he "started" the 49ers' recent scrimmage, so it appears that he's actually going to draw some starts this season. This could mean an extra 3-5 touches per game. I'm now aggressively targeting him in the fifth round of 12-team fantasy drafts.

In auction formats, I expect it would be pretty inexpensive to get all three players and see how this very productive committee shakes out.
Deebo Samuel

should pay dividends down the stretch.

Samuel's stock has taken a hit since news broke that he needed to have surgery for a Jones fracture in his foot. He's expected to miss 10-16 weeks, depending on whose reports you believe, but the 49ers are likely to be careful with Samuel after dealing with Trent Taylor's Jones fracture last season. He had surgery on June 18, so 10 weeks would put him back on August 27 while 16 weeks would pencil in his return before Week 5. Current projections assume that he'll miss four games, and that's on the conservative side of things.

Update (8/31): Samuel was spotted running full speed on the sideline at practice, so it sounds like he may be available to play Week 1. If so, it's time to start moving him back up the draft board.

[11] Samuel started seeing 70% or more of the snaps in Week 10 and from that point on, he averaged 4.1 catches for 64 yards and 0.18 touchdowns (on 6.1 targets per game), while adding 20.4 yards and another 0.18 touchdown as a runner. (This includes three playoff games.) The resulting 12.6 fantasy points per game (half-PPR) equate to high-end WR2 numbers. Owners in leagues with a big bench and/or the ability to place a player on injured reserve should consider adding Samuel in the ninth or 10th round.
DK Metcalf

is being drafted ahead of

Tyler Lockett

, but I'd still draft Lockett first.

Lockett finished No. 14 last year (half-PPR) after a No. 15 finish the year before. Despite the arrival of DK Metcalf, [12] Lockett's targets rose from 70 to 110 year-over-year. In two postseason games, he turned 18 targets into 13 catches for 198 yards and a touchdown, including 9-136-1 against the Packers.

[13] Since the 2000 season, 19 of 26 rookie receivers with 90-110 targets saw their targets per game increase the following season by an average of 14.6%, so Metcalf's involvement should increase in his sophomore season. I'm not ready to rank him ahead of Lockett, who is one of the best route runners in the league, but the gap is narrowing.

One thing to remember: Rumor has it that the Seahawks are interested in signing Antonio Brown, and his arrival would drastically shake up the targets in the Seattle receiving corps.
Michael Thomas

is unlikely to see massive volume again.

Thomas saw 185 targets last season, which blew away his previous high of 149 targets in 2017. [14] Since 2000, there have been 18 receivers who have seen at least 180 targets in a season and, on average, the other 17 receivers saw their targets per game drop by an average of 18% the following year. That would put Thomas's catches back in the 120-125 range if his catch rate holds.
Emmanuel Sanders

should serve as a nice No. 2 in New Orleans.

Talent-wise, Sanders is a major upgrade over Ted Ginn and Tre'Quan Smith and is a good fit in the Saints' quick-hitting offense. [15] Sanders has played at a 78.3-catch pace over the last two seasons and should be a threat for 80 catches in New Orleans if he plays a full season. Sanders' arrival is another reason why Thomas is unlikely to see 180+ targets again.

Update (8/31): Drew Brees recently said that Smith is "ready to really blossom and just explode in this offense" a few days after HC Sean Payton said that Smith is "an important part" of the offense. If he's in on three-WR sets or potentially pushing Sanders for snaps, Smith could become fantasy relevant this season.
Jared Cook

was an elite tight end last season.

Even though he missed three games midseason with an ankle injury, [16] Cook gained at least 50 yards and/or score a touchdown in his final 11 games, including the team's lone playoff game against the Vikings. From Week 10 on (when both Cook and Drew Brees were healthy), Cook was the No. 1 tight end in the final eight games.
Calvin Ridley

did benefit from the

Mohamed Sanu

trade, but not as much as you might think.

Ridley's numbers spiked to 5.7-82-0.50 on 8.2 targets per game after the Sanu trade. Those are low-end WR1 numbers, and owners drafting him might expect that production to continue in 2020. The only caveat is that Austin Hooper missed three games during that stretch, and Ridley's targets took a hit when Hooper was active.

[17] Ridley averaged 5.7 targets per game in three post-trade games with Hooper and 10.7 targets per game in the three post-trade games that Hooper missed. Ridley has averaged 6.3 targets per game through two seasons, and with the Hayden Hurst signing, Ridley's usage is unlikely to spike significantly.
Fantasy-wise,
Hayden Hurst

is a bit of an unknown, but he has been very productive when called upon.

[18] Per PFF, Hurst averaged 1.69 yards per route run, the 11th-highest rate at his position in 2019. It matched the production of Zach Ertz and beat out Hunter Henry (1.67) and Austin Hooper (1.65), the player Hurst replaced in Atlanta. Hurst should be one of the first 10 tight ends off the board on draft day.
Tom Brady

has leaned on his slot receiver over the years.

Chris Godwin

shouldn't be any different.

Whether it was Julian Edelman (571 career catches from Brady), Wes Welker (562) or Danny Amendola (215), Brady has consistently targeted his slot receivers. [19] Per Sports Info Solutions, Brady had the fourth-most targets to slot receivers last season. Chris Godwin had the ninth-most targets on slot routes last season, so Brady and Godwin look like a match made in heaven. The only caveat is that if the Bucs play more two-TE sets, it could cap Godwin's slot usage. He excels on the outside as well, so that's not a major concern.
Ke'Shawn Vaughn

has all the tools to be a three-down back for the Bucs.

Neither Ronald Jones (53rd out of 60 eligible RBs, per PFF) nor Dare Ogunbowale (38th) was very good in protecting the quarterback last season. [20] Meanwhile, according to Graham Barfield, Vaughn was third in the rookie class in pass block execution. Pass pro will be especially important for the Bucs in 2020, now that the statuesque Brady is under center.

The fantasy community is largely down on Vaughn because Bruce Arians has a reputation for being unwilling to play his rookies, though a quick look at his coaching history doesn't really support that rep. In Arizona, David Johnson saw 161 touches in 2015 (playing behind Chris Johnson for most of the year), and Andre Ellington saw 157 touches in 2013 (playing behind Rashard Mendenhall). Arians didn't give either player a huge workload, but 150+ touches is still a significant role, and both players were playing behind established vets. His offenses in Pittsburgh always had an established vet--either "Fast" Willie Parker or Rashard Mendenhall--on the roster, so playing a rookie wasn't really a consideration.

Delving further into Arians' coaching history, [21] rookie Vick Ballard led the Colts with 228 touches while Arians was the OC/HC in 2012. In 2002, as the OC of the Browns, Arians gave rookie William Green 259 touches. The year before, rookie James Jackson saw 202 touches in 11 games! Bruce Arians doesn't play rookies?!?

Arians made it clear at the combine that he was looking for a three-down back who can catch, and after the team took Vaughn, Arians said that he thinks Vaughn "is a guy that can play every down." Throw in the fact that [22] Brady made James White the second-most targeted running back in the league (218 targets) over the last two seasons and Vaughn has a chance to vastly outperform his middle-round ADP.

Update (8/31): I think Vaughn's takeover of this backfield is going to have to wait a while. Arians has anointed Ronald Jones as the lead back, and the team signed LeSean McCoy to be a dependable pass-blocking option on third down. It didn't help that Vaughn landed on the COVID reserve list and missed practice time. He's an intriguing pick in the double-digit rounds, but the days of targeting him in the middle rounds are long over.
The arrival of
Teddy Bridgewater

makes

Curtis Samuel

a post-hype sleeper.

Samuel had terrible luck on his deep balls last season. [23] Just five of his 27 deep ball targets (20+ yards downfield) were deemed catchable (per PFF), and he caught all five. Of the 49 receivers with at least 15 deep ball targets last year, Samuel was 49th in catchable target rate. Had he enjoyed league-average accuracy, [24] he would project to catch an additional 6.7 passes for another 218 receiving yards. That would have put him at 60-845 instead of 54-627. Assuming he didn't catch any more touchdowns, which is being conservative, he would have finished as the No. 25 receiver instead of his actual No. 36 finish (half-PPR). Throw in two more touchdowns and he would have outscored Stefon Diggs as last year's No. 21 receiver.

The Saints didn't ask Bridgewater to throw deep very often, but when they did, he usually delivered. [25] Per Sports Info Solutions, nine of Bridgewater's 14 deep ball attempts were on target, which was No. 5 among the 44 quarterbacks with at least 11 deep ball attempts. Bridgewater wasn't particularly accurate the last time he saw significant playing time in 2015, but his performance in 2019 gives Samuel some hope in 2020.

Samuel's lackluster 2019 production combined with the arrival of Robby Anderson has made him the 55th receiver off the board in early best ball drafts. New OC Joe Brady called Samuel "a playmaker" who is "critical to success" for the Carolina offense. Samuel also fared well in Matt Harmon's Reception Perception study, which I've found is a good indicator of future success.
Ian Thomas

has produced TE1 numbers when

Greg Olsen

has been sidelined.

[26] In the nine games over the last two seasons that Ian Thomas has played without Greg Olsen in the lineup, he has produced at a 62-619-5.3 pace on 6.1 targets per game. That would have been good enough for a No. 9 finish in 2019. [27] Per PFF, Thomas ran the second-most routes among tight ends out of the slot (68.5%), which indicates that the Panthers think of him more as a receiver than as a traditional tight end. With a new quarterback, coaching staff and Robby Anderson in the fold, Thomas's targets could get pinched, but he's been a proven producer for this offense.
Will Mike Zimmer let new OC Gary Kubiak open up the passing game?
Other than the Ravens and the 49ers, the Vikings called the fewest percentage of pass plays in the league in 2019. Zimmer fired John DeFilippo late in 2018 for being too pass-happy, and his replacement, Kevin Stefanski, went extremely run-heavy in 2019. Kubiak served as assistant head coach and offensive advisor last season and is now going to call the plays.
When we last saw Kubiak running an offense, he had Peyton Manning (2015) and Trevor Siemian (2016) at quarterback. [28] Kubiak's 2015 team threw the ball at a 59.6% rate, while the Siemian team threw it at a 58.2% clip. Both are way higher than Stefanski's 49.5% rate last season.
[29] The Minnesota defense was hit hard in free agency, losing a net five players for $30 million. They drafted two defenders in the first three rounds but this defense doesn't project to be as good as it has been in recent years. Kubiak's pass-friendly (but not pass-happy) nature along with the team's defensive deficiencies make it likely that the Vikings will pass the ball more in 2020.
Adam Thielen

should see plenty of targets in Kubiak's offense.

[30] In the last five Kubiak offenses, the WR1 has averaged 159.6 targets per season. The WR1s in question (Demaryius Thomas x2, Steve Smith, and Andre Johnson x2) all played full 16-game seasons, so the per game average was 10.0 targets per game for Kubiak's WR1. Thielen has averaged 1.57 half-PPR fantasy points per target, so if he sees 160 targets, he's looking at a high-end WR1 season. To reach fantasy WR1 numbers (~200 fantasy points), Thielen would just need around 127 targets, assuming he's able to continue to produce at the same rate. He turns 30 in August, so he's still in his prime and should outproduce his No. 15 WR ADP, assuming he stays healthy.
Justin Jefferson

could walk into a big role.

Kubiak's No. 2 receiving option has been pretty involved over the last five years. From 2012-2016, his WR2 has averaged 104.8 targets, but in two of those seasons, his WR2 was Emmanuel Sanders, who was more of a WR1a. Torrey Smith (92 targets), DeAndre Hopkins (91 as a rookie) and Kevin Walter (68) round out the sample, but it should be noted that Owen Daniels (104) was really the No. 2 option for that 2012 Texans team (which is why they drafted Hopkins).

[31] Assuming Jefferson wins the No. 2 job outright, he could be looking at the 91-104 targets that Smith/Hopkins/Daniels saw from 2012-2014. It's worth noting that the stat model portion of Kevin Zatloukal's WR Success Model tabbed Jefferson with the best chance (70%) of a top 36 season in his first three years.

Update (8/31): Jefferson is currently behind Olabisi Johnson in the pecking order, so he won't be a dependable fantasy option until he's locked down a role in two-WR sets.
Allen Robinson

is primed for another WR1 season.

Robinson was the No. 7 fantasy receiver last season, and that was with Mitch Trubisky's scattershot accuracy. He was sixth in WR targets and 13th in receiving yards, and should now experience the best quarterback play of his career, assuming Nick Foles wins the job. [32] Foles has completed 66.4% of his passes over the last four seasons (19 total games), his career YPA (7.01) is 4.9% higher than Trubisky's (6.68), and he has a higher career touchdown percentage (4.2% vs. 3.8%).
When
Anthony Miller

gets snaps, he produces.

[33] In seven games that Taylor Gabriel missed, Miller averaged 4.1-53-0.29 on 6.4 targets compared to just 2.6-32-0.0 on a meager 4.4 targets when Gabriel was active. This includes a stretch of five games where Miller caught 33 passes for 431 yards and two touchdowns. Those no-Gabriel splits equate to low-end WR3 numbers for Miller, and he's still growing as a receiver, as evidenced by Matt Harmon's Reception Perception charting, which gave Miller good marks for his route-running. He ran 78% of his routes out of the slot, and should see extra targets from Foles, assuming Foles wins the starting job.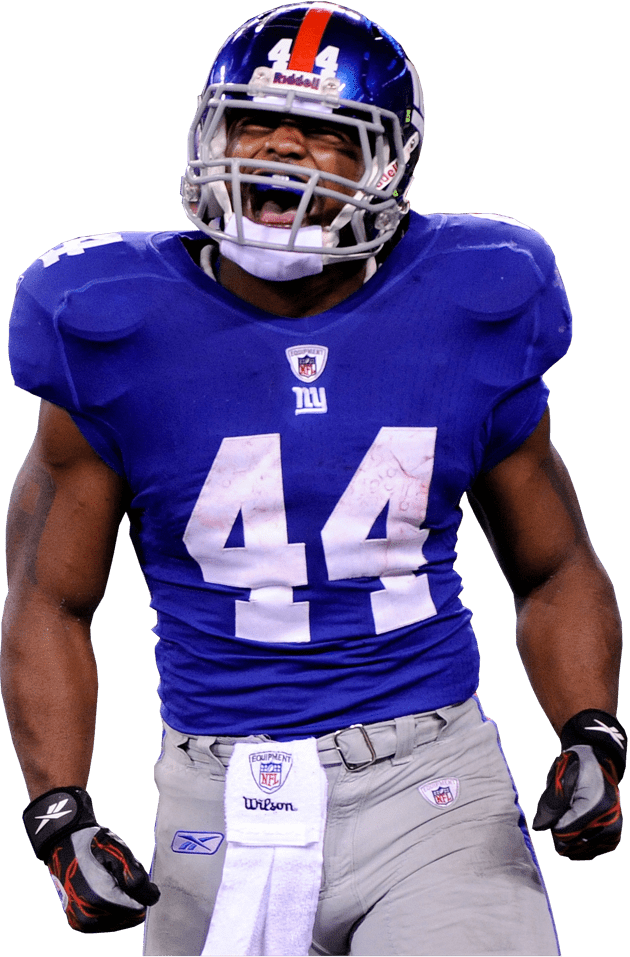 You're Missing Out!
Get access to this article and all our tools and rankings:
All Premium Content
The most Accurate Rankings Since 2010
Expert Draft Picks w/DraftHero
Highest Scoring Lineup + Top Available Players w/LeagueSync
...and much much more