2023 Fantasy Free Agency Preview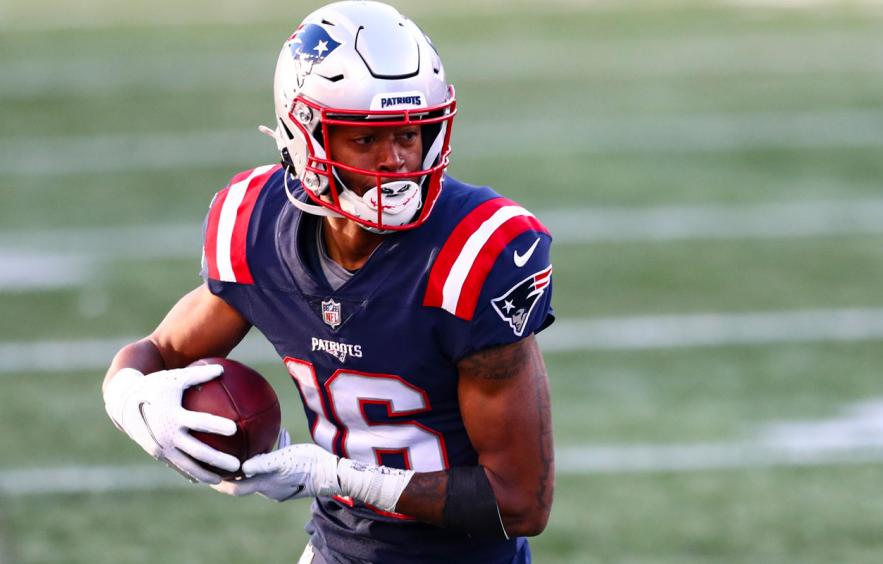 Adam Glanzman/Getty Images
The NFL's free agency period begins on March 15, though teams can legally negotiate with players' agents beginning on March 13. In the table below, I've compiled the free agents at the four primary fantasy positions (QB, RB, WR, and TE), sorted mainly by their 2022 per-game average (half-PPR), though I moved a few players around to form loose free-Agent rankings. Their status indicates whether the player is unrestricted, restricted, or an exclusive rights free Agent. I've also included the Average Annual Value (AAV) of their contract in 2022, which I found at the wonderful site Spotrac.com.
Here's a quick refresher on the NFL's (oftentimes-convoluted) free agency rules.
An unrestricted free Agent (UFA) can sign with whomever he wants with no compensation going to his old team.
A restricted free Agent (RFA) has three years of service in the NFL and an expired contract. He's free to negotiate with other teams, but once he signs an offer sheet, his old team has seven days to match the deal and retain the player. If his old team declines to match, his new team may have to send a draft pick as compensation, depending on what type of RFA tender the old team offered the player.
A team can apply a franchise tag to a player in order to guarantee that the team retains the player's rights for another season in the hopes that the two sides can work out a long-term deal. The price is steep -- it's a formula based on a certain percentage of the salary cap and the salaries of the top five players at the position. (The window to tag a player this season is February 21 to March 7.)
Under the franchise tag, a player can be labeled an exclusive (EFT) or non-exclusive (NEFT) franchise player. Exclusive franchise players cannot negotiate with other teams. Like restricted free agents, a non-exclusive franchise player can sign an offer sheet from another team. If his old team declines to match, they'll receive two first-round picks as compensation.
If a team doesn't apply a franchise tag, it can elect to apply a transition tag instead. The tender is cheaper because it uses the top 10 salaries at the position, but if another team negotiates a deal and his old team elects not to match, they won't get any draft picks as compensation. In previous years, teams could use both the franchise and transition tags, but under the new CBA, a team can use one or the other, but not both. The transition tag is rarely used in the NFL.
As is my approach with the Draft, I don't spend a lot of time speculating about landing spots for the top players because it's a waste of time since things will typically be solidified in a few weeks. Just tell me where everyone lands and let me start my 2023 projections!
2023 Free Agents

| | | | | | | | |
| --- | --- | --- | --- | --- | --- | --- | --- |
| PLAYER | POS | AGE | TEAM | G | AAV | STATUS | 2022 PPG (HALF-PPR) |
| Lamar Jackson | QB | 26.2 | BAL | 12 | $ 2,367,912 | NEFT | 19.7 |
| Daniel Jones | QB | 25.8 | NYG | 16 | $ 6,416,014 | UFA | 18.1 |
| Jimmy Garoppolo | QB | 31.4 | SF | 11 | $ 7,000,000 | UFA | 15.0 |
| Marcus Mariota | QB | 29.4 | ATL | 13 | $ 9,375,000 | UFA | 15.1 |
| Mike White | QB | 28.0 | NYJ | 4 | $ 2,540,000 | UFA | 14.1 |
| Baker Mayfield | QB | 27.9 | LAR | 12 | $ 8,170,745 | UFA | 10.1 |
| Sam Darnold | QB | 25.8 | CAR | 6 | $ 7,561,929 | UFA | 14.4 |
| Gardner Minshew | QB | 26.8 | PHI | 5 | $ 677,721 | UFA | 7.4 |
| Teddy Bridgewater | QB | 30.3 | MIA | 5 | $ 6,500,000 | UFA | 7.6 |
| Jacoby Brissett | QB | 30.3 | CLE | 16 | $ 4,650,000 | UFA | 10.5 |
| Carson Wentz | QB | 30.2 | WAS | 8 | $ 32,000,000 | UFA | 14.1 |
| Taylor Heinicke | QB | 30.0 | WAS | 9 | $ 2,375,000 | UFA | 12.9 |
| Andy Dalton | QB | 35.4 | NO | 14 | $ 3,000,000 | UFA | 12.4 |
| Joe Flacco | QB | 38.2 | NYJ | 5 | $ 3,500,000 | UFA | 9.7 |
| Jarrett Stidham | QB | 26.6 | LV | 5 | $ 788,423 | UFA | 8.5 |
| Tyler Huntley | QB | 25.1 | BAL | 6 | $ 895,000 | UFA | 8.3 |
| Kyle Allen | QB | 26.0 | HOU | 2 | $ 2,500,000 | UFA | 8.0 |
| Mason Rudolph | QB | 27.7 | PIT | - | $ 5,080,000 | UFA | - |
| Drew Lock | QB | 26.3 | SEA | - | $ 1,752,704 | UFA | - |
| Josh Jacobs | RB | 25.1 | LV | 16 | $ 2,983,350 | NEFT | 17.8 |
| Saquon Barkley | RB | 26.0 | NYG | 16 | $ 7,798,688 | NEFT | 16.0 |
| Tony Pollard | RB | 25.9 | DAL | 16 | $ 796,945 | NEFT | 14.3 |
| Miles Sanders | RB | 25.8 | PHI | 17 | $ 1,337,544 | UFA | 12.2 |
| Damien Harris | RB | 26.0 | NE | 13 | $ 907,784 | UFA | 7.5 |
| David Montgomery | RB | 25.8 | CHI | 16 | $ 1,003,845 | UFA | 10.0 |
| Alexander Mattison | RB | 24.7 | MIN | 17 | $ 867,793 | UFA | 4.8 |
| Jamaal Williams | RB | 27.9 | DET | 17 | $ 3,000,000 | UFA | 12.9 |
| Kareem Hunt | RB | 27.6 | CLE | 16 | $ 6,000,000 | UFA | 6.4 |
| Rashaad Penny | RB | 27.1 | SEA | 5 | $ 5,750,000 | UFA | 10.0 |
| Jerick McKinnon | RB | 30.8 | KC | 17 | $ 1,272,500 | UFA | 9.9 |
| Devin Singletary | RB | 25.5 | BUF | 16 | $ 974,500 | UFA | 9.9 |
| Raheem Mostert | RB | 30.8 | MIA | 15 | $ 2,125,000 | UFA | 9.6 |
| Jeff Wilson | RB | 27.2 | MIA | 16 | $ 1,085,000 | UFA | 9.2 |
| D'Onta Foreman | RB | 26.8 | CAR | 17 | $ 2,000,000 | UFA | 7.6 |
| Kenyan Drake | RB | 29.1 | BAL | 12 | $ 1,035,000 | UFA | 8.0 |
| Samaje Perine | RB | 27.4 | CIN | 16 | $ 1,650,000 | UFA | 7.7 |
| James Robinson | RB | 24.5 | NYJ | 11 | $ 763,333 | RFA | 7.6 |
| Latavius Murray | RB | 33.1 | DEN | 13 | $ 1,120,000 | UFA | 10.8 |
| D'Ernest Johnson | RB | 27.0 | CLE | 14 | $ 1,216,500 | UFA | 0.7 |
| Jaret Patterson | RB | 23.2 | WAS | 3 | $ 825,000 | RFA | 7.8 |
| Marlon Mack | RB | 26.9 | DEN | 8 | $ 1,035,000 | UFA | 6.9 |
| Dontrell Hilliard | RB | 28.0 | TEN | 12 | $ 1,187,500 | UFA | 5.6 |
| Benny Snell Jr. | RB | 25.0 | PIT | 16 | $ 805,517 | UFA | 4.4 |
| Mark Ingram | RB | 33.2 | NO | 10 | $ 2,500,000 | UFA | 4.2 |
| Royce Freeman | RB | 27.0 | HOU | 3 | $ 1,187,500 | UFA | 4.0 |
| Darrel Williams | RB | 27.8 | ARI | 6 | $ 1,187,500 | UFA | 3.8 |
| Justin Jackson | RB | 26.8 | DET | 16 | $ 1,035,000 | UFA | 3.8 |
| Rex Burkhead | RB | 32.7 | HOU | 15 | $ 2,350,000 | UFA | 3.7 |
| Giovani Bernard | RB | 31.2 | TB | 8 | $ 1,272,500 | UFA | 3.7 |
| Myles Gaskin | RB | 26.0 | MIA | 4 | $ 651,694 | UFA | 3.7 |
| Travis Homer | RB | 24.6 | SEA | 10 | $ 665,704 | UFA | 3.5 |
| Ty Johnson | RB | 25.4 | NYJ | 16 | $ 672,976 | UFA | 3.3 |
| Boston Scott | RB | 27.8 | PHI | 15 | $ 1,750,000 | UFA | 2.9 |
| Matt Breida | RB | 28.0 | NYG | 17 | $ 1,187,500 | UFA | 2.9 |
| Ameer Abdullah | RB | 29.7 | LV | 17 | $ 1,187,500 | UFA | 2.8 |
| Mike Boone | RB | 27.7 | DEN | 9 | $ 1,925,000 | UFA | 2.7 |
| Ronald Jones | RB | 25.6 | KC | 6 | $ 1,500,000 | UFA | 2.6 |
| Malcolm Brown | RB | 29.8 | LAR | 10 | $ 1,035,000 | UFA | 2.5 |
| Justice Hill | RB | 25.2 | BAL | 15 | $ 815,414 | UFA | 2.4 |
| Salvon Ahmed | RB | 24.2 | MIA | 11 | $ 895,000 | RFA | 2.3 |
| David Johnson | RB | 31.2 | NO | 5 | $ 1,120,000 | UFA | 1.4 |
| Trayveon Williams | RB | 25.3 | CIN | 8 | $ 850,000 | UFA | 1.4 |
| Jakobi Meyers | WR | 26.2 | NE | 14 | $ 3,986,000 | UFA | 10.5 |
| JuJu Smith-Schuster | WR | 26.2 | KC | 16 | $ 3,760,000 | UFA | 9.1 |
| Mecole Hardman | WR | 24.9 | KC | 8 | $ 1,248,763 | UFA | 10.2 |
| Allen Lazard | WR | 27.2 | GB | 15 | $ 3,986,000 | UFA | 9.7 |
| D.J. Chark | WR | 26.4 | DET | 11 | $ 10,000,000 | UFA | 7.6 |
| Darius Slayton | WR | 26.1 | NYG | 15 | $ 688,497 | UFA | 6.6 |
| Mack Hollins | WR | 29.4 | LV | 17 | $ 2,000,000 | UFA | 7.4 |
| Parris Campbell | WR | 25.6 | IND | 16 | $ 1,193,984 | UFA | 6.9 |
| Richie James | WR | 27.5 | NYG | 16 | $ 1,065,000 | UFA | 6.9 |
| Robert Woods | WR | 30.8 | TEN | 17 | $ 16,250,000 | UFA | 5.2 |
| Sterling Shepard | WR | 30.0 | NYG | 3 | $ 10,250,000 | UFA | 9.3 |
| Marvin Jones | WR | 32.9 | JAC | 16 | $ 6,250,000 | UFA | 5.9 |
| Marquise Goodwin | WR | 32.2 | SEA | 13 | $ 1,272,500 | UFA | 5.9 |
| Julio Jones | WR | 34.0 | TB | 10 | $ 6,000,000 | UFA | 5.8 |
| Noah Brown | WR | 27.2 | DAL | 16 | $ 1,187,500 | UFA | 5.8 |
| Chris Moore | WR | 29.7 | HOU | 15 | $ 1,187,500 | UFA | 5.7 |
| Greg Dortch | WR | 24.8 | ARI | 16 | $ 780,000 | RFA | 5.4 |
| Jarvis Landry | WR | 30.2 | NO | 9 | $ 3,000,000 | UFA | 5.3 |
| Olamide Zaccheaus | WR | 25.6 | ATL | 17 | $ 2,433,000 | UFA | 5.3 |
| Deandre Carter | WR | 29.8 | LAC | 17 | $ 1,135,000 | UFA | 5.3 |
| T.Y. Hilton | WR | 33.2 | DAL | 3 | $ 800,000 | UFA | 5.2 |
| Randall Cobb | WR | 32.5 | GB | 13 | $ 9,000,000 | UFA | 5.0 |
| Demarcus Robinson | WR | 28.4 | BAL | 17 | $ 1,035,000 | UFA | 4.7 |
| Nick Westbrook-Ikhine | WR | 25.9 | TEN | 17 | $ 895,000 | RFA | 4.1 |
| Trent Sherfield | WR | 27.0 | MIA | 16 | $ 1,187,500 | UFA | 4.0 |
| Nelson Agholor | WR | 29.8 | NE | 16 | $ 11,000,000 | UFA | 3.7 |
| Dante Pettis | WR | 27.3 | CHI | 17 | $ 1,035,000 | UFA | 3.3 |
| Sammy Watkins | WR | 29.7 | BAL | 12 | $ 1,850,000 | UFA | 3.2 |
| Damiere Byrd | WR | 30.1 | ATL | 14 | $ 1,187,500 | UFA | 3.2 |
| N'Keal Harry | WR | 25.2 | CHI | 7 | $ 2,524,587 | UFA | 3.0 |
| Justin Watson | WR | 27.9 | KC | 17 | $ 1,035,000 | UFA | 3.0 |
| Ashton Dulin | WR | 25.8 | IND | 11 | $ 2,433,000 | UFA | 2.9 |
| Byron Pringle | WR | 29.2 | CHI | 11 | $ 4,125,000 | UFA | 2.8 |
| Phillip Dorsett | WR | 30.2 | HOU | 15 | $ 1,055,000 | UFA | 2.8 |
| Jalen Guyton | WR | 25.8 | LAC | 3 | $ 965,000 | RFA | 2.5 |
| River Cracraft | WR | 28.3 | MIA | 10 | $ 965,000 | UFA | 2.4 |
| Jamison Crowder | WR | 29.7 | BUF | 4 | $ 2,000,000 | UFA | 2.3 |
| Scott Miller | WR | 25.6 | TB | 15 | $ 661,960 | UFA | 2.2 |
| Brandon Powell | WR | 26.4 | LAR | 17 | $ 1,035,000 | UFA | 2.1 |
| Marquez Callaway | WR | 24.9 | NO | 14 | $ 765,000 | RFA | 2.1 |
| Steven Sims | WR | 25.9 | PIT | 11 | $ 895,000 | RFA | 2.0 |
| Khadarel Hodge | WR | 28.2 | ATL | 16 | $ 1,070,000 | UFA | 2.0 |
| Keelan Cole | WR | 29.8 | LV | 14 | $ 1,278,500 | UFA | 1.8 |
| Zach Pascal | WR | 28.2 | PHI | 16 | $ 1,500,000 | UFA | 1.7 |
| Breshad Perriman | WR | 29.4 | TB | 11 | $ 1,272,500 | UFA | 1.7 |
| Jeff Smith | WR | 25.8 | NYJ | 11 | $ 780,000 | RFA | 1.6 |
| Jake Kumerow | WR | 31.0 | BUF | 6 | $ 1,187,500 | UFA | 1.4 |
| Michael Bandy | WR | 25.2 | LAC | 10 | $ 705,000 | ERFA | 1.4 |
| Marcus Johnson | WR | 28.6 | NYG | 14 | $ 1,035,000 | UFA | 1.0 |
| Cam Sims | WR | 27.2 | WAS | 17 | $ 2,590,000 | UFA | 0.8 |
| Trent Taylor | WR | 28.8 | CIN | 16 | $ 1,135,000 | UFA | 0.6 |
| Cody Hollister | WR | 29.2 | TEN | 11 | $ 895,000 | RFA | 0.6 |
| Penny Hart | WR | 26.7 | SEA | 9 | $ 780,000 | RFA | 0.4 |
| Miles Boykin | WR | 26.3 | PIT | 15 | $ 893,732 | UFA | 0.2 |
| Deonte Harty | WR | 25.2 | NO | 4 | $ 3,986,000 | UFA | 0.1 |
| Andre Roberts | WR | 35.1 | CAR | 3 | $ 1,750,000 | UFA | - |
| Rashard Higgins | WR | 28.4 | CAR | 3 | $ 1,187,500 | UFA | - |
| Kristian Wilkerson | WR | 26.1 | IND | | $ 835,000 | UFA | - |
| Antoine Wesley | WR | 25.3 | ARI | | $ 825,000 | ERFA | - |
| Olabisi Johnson | WR | 25.9 | MIN | | $ 648,572 | UFA | - |
| Evan Engram | TE | 28.5 | JAX | 15 | $ 9,000,000 | NEFT | 8.3 |
| Dalton Schultz | TE | 26.6 | DAL | 15 | $ 10,931,000 | UFA | 7.6 |
| Juwan Johnson | TE | 26.4 | NO | 16 | $ 895,000 | RFA | 7.1 |
| Jordan Akins | TE | 30.8 | HOU | 14 | $ 1,035,000 | UFA | 6.5 |
| Hayden Hurst | TE | 29.5 | CIN | 13 | $ 3,500,000 | UFA | 6.1 |
| Irv Smith Jr. | TE | 24.5 | MIN | 8 | $ 1,449,609 | UFA | 5.3 |
| Mike Gesicki | TE | 27.4 | MIA | 16 | $ 10,931,000 | UFA | 4.8 |
| Robert Tonyan | TE | 28.8 | GB | 17 | $ 3,750,000 | UFA | 5.0 |
| Foster Moreau | TE | 25.8 | LV | 15 | $ 752,098 | UFA | 4.6 |
| Austin Hooper | TE | 28.3 | TEN | 17 | $ 6,000,000 | UFA | 4.5 |
| Donald Parham | TE | 25.5 | LAC | 6 | $ 695,000 | RFA | 4.0 |
| MyCole Pruitt | TE | 30.9 | ATL | 13 | $ 1,035,000 | UFA | 3.9 |
| Brock Wright | TE | 24.2 | DET | 17 | $ 660,000 | ERFA | 3.2 |
| Blake Bell | TE | 31.6 | KC | 3 | $ 1,272,500 | UFA | 3.0 |
| O.J. Howard | TE | 28.2 | HOU | 13 | $ 1,035,000 | UFA | 2.4 |
| Josh Oliver | TE | 25.9 | BAL | 17 | $ 1,062,711 | UFA | 2.0 |
| Ross Dwelley | TE | 28.1 | SF | 12 | $ 1,035,000 | UFA | 1.8 |
| Mitchell Wilcox | TE | 26.2 | CIN | 15 | $ - | ERFA | 1.8 |
| Eric Saubert | TE | 28.8 | DEN | 16 | $ 1,187,500 | UFA | 1.7 |
| Marcedes Lewis | TE | 38.8 | GB | 16 | $ 2,960,000 | UFA | 1.4 |
| Eric Tomlinson | TE | 30.8 | DEN | 17 | $ 1,435,000 | UFA | 1.4 |
| Anthony Firkser | TE | 28.0 | ATL | 11 | $ 1,187,500 | UFA | 1.3 |
| Zach Gentry | TE | 26.4 | PIT | 16 | $ 716,115 | UFA | 1.3 |
| Dan Arnold | TE | 27.9 | JAC | 16 | $ 3,000,000 | UFA | 1.1 |
| Kyle Rudolph | TE | 33.2 | TB | 9 | $ 2,000,000 | UFA | 1.1 |
| Pharaoh Brown | TE | 28.8 | CLE | 15 | $ 1,035,000 | UFA | 1.1 |
| Geoff Swaim | TE | 29.4 | TEN | 17 | $ 3,500,000 | UFA | 1.0 |
| Ben Ellefson | TE | 26.5 | MIN | 4 | $ 695,000 | RFA | 1.0 |
| Tyler Kroft | TE | 30.3 | SF | 10 | $ 1,220,000 | UFA | 0.7 |
| Chris Manhertz | TE | 30.8 | JAC | 16 | $ 3,325,000 | UFA | 0.4 |
| Drew Sample | TE | 26.8 | CIN | 2 | $ 1,376,574 | UFA | 0.4 |
| Jesper Horsted | TE | 26.0 | LV | 14 | $ 895,000 | RFA | 0.4 |
| Ryan Griffin | TE | 33.1 | CHI | 14 | $ 2,250,000 | UFA | 0.3 |
| Tyler Davis | TE | 25.9 | GB | 17 | $ 780,000 | RFA | 0.3 |
| Stephen Anderson | TE | 30.1 | ARI | 15 | $ 1,187,500 | UFA | 0.2 |
| Maxx Williams | TE | 28.8 | ARI | 10 | $ 1,120,000 | UFA | 0.2 |
| Tommy Sweeney | TE | 27.7 | BUF | 5 | $ 654,046 | UFA | 0.2 |
| Richard Rodgers | TE | 31.1 | LAC | 10 | $ 1,120,000 | UFA | 0.1 |
| Adam Shaheen | TE | 28.3 | MIA | | $ 2,425,000 | UFA | - |
| Jesse James | TE | 28.8 | CLE | 2 | $ 1,120,000 | UFA | - |
| Tyree Jackson | TE | 25.2 | PHI | 5 | $ 755,100 | ERFA | - |
| Eli Wolf | TE | 25.9 | WAS | | $ 705,000 | UFA | - |
| Joe Fortson | TE | 27.2 | KC | 13 | $ 660,000 | ERFA | - |