The NFL Draft's Impact on Best Ball ADP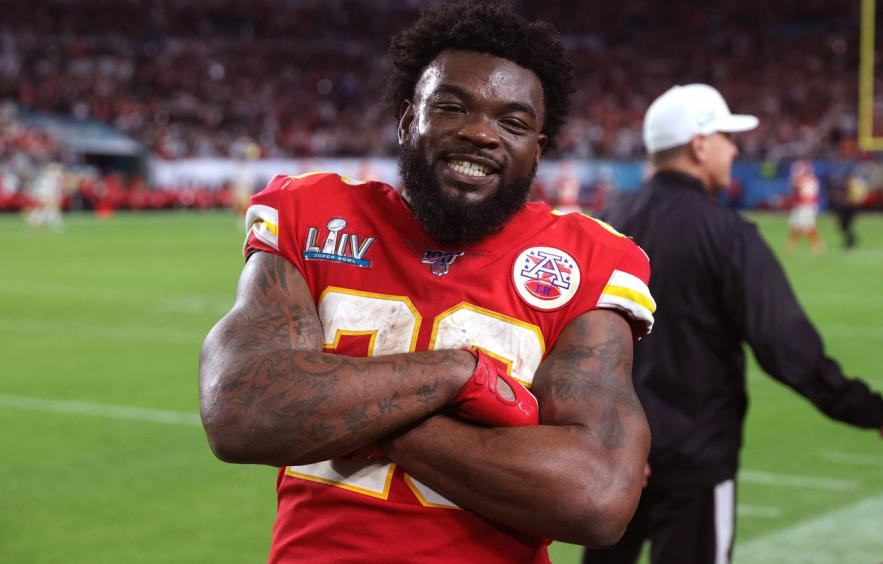 Tom Pennington/Getty Images
Best ball drafts slowed to a crawl during the NFL draft. It was an exciting and much-needed event, but the news caused instant reactions. With no other live sports to distract, projection models were updated in real-time with conjecture on market value coming shortly afterward. Now, with the immediate excitement fading, the market has settled until offseason activities begin. I looked into ADP values on FFPC and how the draft has impacted each position.
Some players clearly fall into the 'Winners' or 'Losers' category depending on how their team drafted in late April. Others have unclear situations headed into 2020. However, their shifts in ADP present either value or risk depending on how early they're being drafted. Let's dig into the data and see who we should fading or drafting more of in best ball.
Quarterbacks
Quarterback value post draft is relatively easy to gauge. Securing the starting job has boosted a couple of guys, while adding skill players to an offense has aided others. Meanwhile, free agency lingers for a couple of fantasy-friendly quarterbacks with their potential of a 2020 resurgence dwindling day by day.
It was 2018. Tyrod Taylor had moved on from Buffalo and was set to take over an offense featuring Jarvis Landry, David Njoku, and Nick Chubb. That was until the Browns drafted Baker Mayfield first overall. Taylor started three games until Mayfield took over midgame to snap the Browns losing streak. Now, in Los Angeles, Taylor is up against the same odds, albeit, a better roster. He's set to replace Philip Rivers as the Chargers evaluate Justin Herbert, who they took at sixth overall in the draft. Taylor's ADP (210.9) puts him in QB3 consideration, but his output as a passer gives pause.
Tyrod Taylor

vs

Philip Rivers

Yards Per Drive

| Team | Yards Per Drive |
| --- | --- |
| 2019 LAC | 37.5 |
| 2017 LAC | 35.4 |
| 2018 LAC | 34.8 |
| 2017 BUF | 27.9 |
| 2018 CLE | 25.6 |
The supporting cast and offensive scheme are worth considering when comparing the two side-by-side. It's also important to note that Taylor was able to compensate with his rushing. He had 125 yards in his three 2018 games alone. He was third in quarterback rushing in 2017. His stock is up with the expectation he starts in 2020, but it's unclear as to if he'll finish the season.
Carr, Haskins, and Prescott were all granted new weapons by their respective GMs. Prescott and Carr's additions are especially noteworthy with wide receivers drafted in the first round. With these additions, their potential for exceeding their draft cost has increased leading to their uptick in value.
A bad landing spot, or lack thereof, has dropped the values of some of the potential steals in the late rounds of drafts. Post-LASIK Jameis Winston now sits behind Drew Brees. The rumors of Cam Newton signing with the Patriots have fizzled out and the former Panther is still without a team. Without a path to significant time on the field, their values should continue to plummet as the season draws closer.
Tight-End
Another onesie position, but again, tight-end situations are straightforward in determining value. Recently signed free agents fall on both sides of 'Stock Up or Down' along with one of the rookies making an appearance on the list. Optimal roster construction on FFPC suggests multiple picks into tight ends requiring a solid understanding of a range of outcomes for each as we head into the season.
Kmet went 43rd overall to the Bears. He was the first tight-end drafted giving him the capital to boost our excitement surrounding the Notre Dame prospect. But there isn't an odder landing spot. Currently, the Bears have nine tight-ends on the roster. They also signed Jimmy Graham to a two-year deal after watching him amass 1,083 yards over two seasons in Green Bay. Plus, rookie tight ends are hard to trust. Evan Engram needed an injury to Odell Beckham and a weak supporting cast to finish as the TE5 in 2017. Otherwise, it's a risky prospect to bet on a rookie tight end.
Hurst and Gesicki find themselves in positive situations. The former Raven moves south to replace Austin Hooper in Atlanta. The Falcons didn't draft any skill-position players and Hooper leaves behind 97 targets. I don't fully buy into the idea of vacated targets, but Matt Ryan passed to the short-middle area of the field on 40.1% of his attempts. He's the best option for Y tight-end giving him a clear path to a significant target share in 2020. The same goes for Mike Gesicki. Another season in Miami. Ryan Fitzpatrick is set to come back prior to Tua Tagovailoa's takeover. Like Hurst, the Dolphins didn't draft any skill-position players to challenge Gesicki for targets. In addition, his 15% target share was eighth among TEs with more than 80 targets. There is a question of game script. Of Fitzpatrick's 502, 43.8% of them came while trailing by seven points or more. Josh Rosen's rate was even worse at 68.8%. With all of Miami's defensive acquisitions, their pass rate may drop decreasing the attempts that may have gone to Gesicki. Regardless, his TE12 cost assumes some of that risk and should be a value moving forward.
Eric Ebron's move to Pittsburgh should be discussed more than it has. The former Colt ended his stint in Indianapolis with 16 touchdowns over two seasons. Vance McDonald, Jesse James, and Xavier Grimble together can't match that production. By ADP his stock is down, but Pittsburgh is an excellent offense to target in best-ball drafts given their suppressed costs.
Running Backs
Running back situations are harder to scope. Skillset and usage take the forefront of the discussion. Metrics like draft capital, offensive line, and team potential (win totals, yards per drive, etc.) loom in the background. After the draft, we've had to reassess some of the committees with value opening for some and while others are left out as their team looks at incoming players.
Josh Jacobs trained with Julio Jones prior to joining the NFL to hone his receiving skills. He broke Darren McFadden's record for the most rushing yards in his first four career games. He also reset the franchise's rookie rushing total surpassing Marcus Allen's rushing total for his first season. To congratulate him, the Raiders extended Jalen Richard on a two-year deal, drafted two wide receivers, and drafted a hybrid running back that will add another creative layer to their offense. None of these moves signal an expansion in Jacobs' role reducing his chances of meeting his second-round value. He's being drafted around the following players:
Team situations may be different, but the players taken at similar cost have a better path to targets or touches in their respective offenses. Jacobs may be a fade until we learn more about the Raiders in 2020.
Johnson, Williams, and Mack were all displaced by the draft. The perception is that the team upgraded on their current asset by spending significant draft capital at the position. A perception that may become a reality, but not a full reality. All are in the final year of their deals and were a large part of their offenses the prior year. As their ADPs fall, their cost could reach a palatable point for drafting. The fantasy community might be out on them as viable assets but adding them later in your build would be stronger than throwing darts at other prospects.
Damien Williams with the Chiefs was a polarizing player from the moment his deal was announced. His draft capital couldn't work as a lead back for long even with his playoff performances. Kansas City drafting Clyde Edwards-Helaire at 32nd overall was all the Williams doubters needed. When healthy, he dominated the backfield with 14.7 touches per game. As he slides in drafts, his connection to one of the best offenses in football should be snatched up by every drafter. Sony Michel and Damien Harris don't have the same outlook from a team perspective, but Michel still leads the Patriots' backfield headed into 2020. As New England continues to rebuild, Harris and his pass-catching acumen should also see some work. Both are solid additions at the end of running back builds with decreased risk.
Wide Receiver
Wide receiver becomes even trickier than running back. Quarterbacks have switched teams and coordinators are putting together new schemes for the season. For a position that requires timing, coordination, and rapport, there's not a lot of time to develop any of those skills. Free agents and rookies are similarly impacted, but there's some optimism for some assuming each squad can get up to speed throughout the offseason.
All the guys with uncertain futures had a path to targets before the draft. Hurd was returning from injury and would take his place alongside Deebo Samuel. Auden Tate and John Ross would flank A.J. Green and Tyler Boyd. Their teams erased those ideas. They all have additional players to compete against for targets. Mike Williams carries the highest draft cost at 137.9. We're talking about WR5's at best. Even with the reduced risk, it's still best to allocate our capital elsewhere with a stronger path to targets in 2020.
Naturally, the greatest risers after the draft were rookies. Aiyuk and Reagor had first-round capital. Pittman, Duvernay, and Mims were all taken by teams with a need at wide receiver. But the NFL offseason has already been impacted by the pandemic. With the shortened offseason and closed facilities, receivers won't have the requisite time to establish a connection with their new quarterback. Routes, nuance, and timing are pieces to an NFL offensive scheme these receivers won't have the same amount of time to develop. This is not a directive to avoid all rookie wide receivers, but there is a need to be cautious. An understanding of the offenses each player belongs to will help frame their range of outcomes. For instance, Reagor comes into a positive situation.
The Eagles passed at a 61.1% rate in neutral situations. They've jettisoned ancillary players like Nelson Agholor and Mack Hollins while relegating guys like Greg Ward back to the bottom of the depth chart. Reagor's primary competition at wide receiver is the oft-injured Alshon Jeffery and 33-year-old DeSean Jackson. Of course, we need to look at all pass catchers in Philadelphia but it doesn't change much. Zach Ertz and Dallas Goedert combined for over 200 targets. Boston Scott emerged as a viable option out of the backfield to complement Miles Sanders. However, looking at just the WR position, Reagor has a viable shot to produce his rookie season and continue his development in the NFL.
The rest avoided serious impact from the draft. Corey Davis is the oddest case. Tennessee drafted six players and not one of them was a wide receiver. A.J. Brown is the hot receiver to own, but his 19% target share doesn't completely shut out Davis' 16% share. He still projects as the WR2 in an offense with full continuity from the previous season and he's still being drafted at pick 263.5. Their 51.2% passing rate is a valid concern, but Davis should continue to see targets in 2020 elevating him past his late-round cost.