2021 Fantasy Free Agency Tracker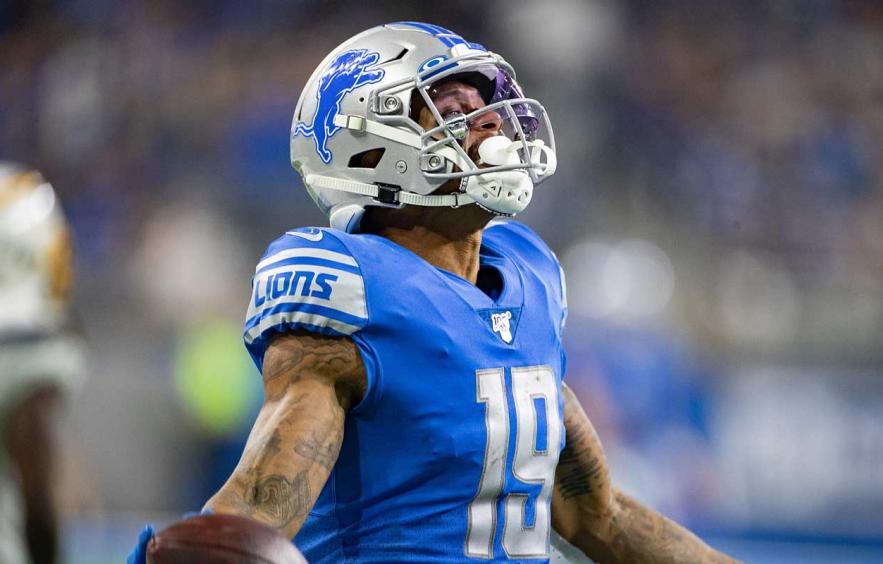 Leon Halip/Getty Images
Free agency begins Wednesday, March 17, at 4 PM ET though teams can start negotiating with pending free agents on Monday, March 15. Be sure to check this page throughout the week for a summary of all of the big news along with my take on how each signing will impact your fantasy team.
Before we get into the news, here's a quick refresher on the NFL's (oftentimes-convoluted) free agency rules.
- An unrestricted free agent (UFA) can sign with whomever he wants with no compensation going to his old team.
- A restricted free agent (RFA) has three years of service in the NFL and an expired contract. He's free to negotiate with other teams, but once he signs an offer sheet, his old team has seven days to match the deal and retain the player. If his old team declines to match, his new team may have to send a draft pick as compensation, depending on what type of RFA tender the old team offered the player.
- A team can apply a franchise tag on a player in order to guarantee that the team retains the player's rights for another season in the hopes that the two sides can work out a long-term deal. The price is steep -- it's a formula based on a certain percentage of the salary cap and the salaries of the top five players at the position.
- Under the franchise tag, a player can be labeled an exclusive or non-exclusive franchise player. Exclusive franchise players cannot negotiate with other teams. Like restricted free agents, a non-exclusive franchise player can sign an offer sheet from another team. If his old team declines to match, they'll receive two first-round picks as compensation.
- If a team doesn't apply a franchise tag, it can elect to apply a transition tag instead. The tender is cheaper because it uses the top 10 salaries at the position, but if another team negotiates a deal and his old team elects not to match, they won't get any draft picks as compensation. In previous years, teams could use both the franchise and transition tags, but under the new CBA, a team can use one or the other, but not both. The transition tag is rarely used in the NFL.
As the week progresses, be sure to check 4for4's Fantasy News feed to stay on top of all the major signings. I'll also be keeping my Never-Too-Early Rankings updated.
Note: All fantasy rankings assume half-PPR scoring.
Cardinals

sign

James Conner

to a one-year deal (4/13)

This signing certainly takes some of the wind out of Chase Edmonds' sails. Conner has missed 12 games over the last three seasons, but when he's been healthy, he's been effective, averaging 4.0-4.5 YPC and averaging at least 71.5 total yards per game in each of the last three seasons. He's a dual-threat, soon-to-be 26-year-old back who is still in his prime. We'll see if he'll have a shot at the starting job, but at a minimum, he's going to be a headache for Edmonds' owners.
Bucs sign
Giovani Bernard

to a one-year deal (4/12)

It's been a while since we've had a fantasy-relevant signing, but this one qualifies. Tom Brady has potentially found his James White 2.0. Bernard is a good pass-catcher, so he'll eat into Leonard Fournette and Ronald Jones's snaps on third down. This backfield is going to be tough to predict again in 2021.
Ravens

sign

Sammy Watkins

to a one-year deal (3/26)

Baltimore has been in pursuit of a receiver since free agency started and they finally landed their guy. They probably should have signed John Brown for roughly half the price, but what do I know? Watkins will help Lamar Jackson when healthy, but there aren't many targets to go around in Baltimore since the Ravens are a pretty run-heavy team. Marquise Brown and Mark Andrews could see their target shares decline slightly with Watkins on the roster.
Bucs re-sign
Leonard Fournette

to a one-year deal (3/26)

Ronald Jones out-touched Fournette during the regular season by a margin of 220 to 133. However, in the 12 games that both players played, RoJo out-touched Fournette 130 to 104, or 10.8 to 8.7 on a per-game basis. The script flipped in a big way in the four playoff games, when Fournette led in touches by a margin of 82 to 35, though Jones missed the first game. In the three playoff games they both played, Fournette saw 59 touches to Jones's 35, or 19.7 and 11.7 on a per-game basis. Both players will be involved in 2021, though it looks like Fournette will lead the backfield in touches when healthy. Jones was a more effective runner in the regular season (5.1 YPC to Fournette's 3.8), but Fournette was better in the passing game (2.8 catches per game to 2.0 for Jones during the regular season) and his rushing efficiency picked up in the postseason (4.7 YPC, 4.5 catches per game). Fournette is not clearly the lead back, so his ADP should fall somewhere in the fourth to sixth round in early fantasy drafts.
Washington signs
Adam Humphries

(3/25)

The slot receiver played previously with Ryan Fitzpatrick in Tampa. He'll compete with Cam Sims and Steven Sims for snaps alongside Terry McLaurin and Curtis Samuel.
Bills

sign

Matt Breida

to a one-year deal (3/25)

It's not clear what role Breida will have with Devin Singletary and Zack Moss in the backfield. The signing could simply be designed to provide depth.
Jets

sign

Tevin Coleman

to a one-year deal (3/24)

We'll see what the Jets do in the draft, but for now, Coleman is the most accomplished running back on the team. At worst he should be the backup to a top-end rookie. At best, he could be starting Week 1.
Colts

re-sign

T.Y. Hilton

to a one-year deal (3/24)

It's possible that Hilton didn't find the long-term market he was looking for in free agency or perhaps the Colts changed their minds. Either way, Hilton will be a Colt for another year. It's great news for new QB Carson Wentz and probably the best landing spot for Hilton at this point in his career. It's not particularly good news for Michael Pittman or Parris Campbell, who were slated for larger roles after Hilton's departure.
Bears

sign

Damien Williams

to a one-year deal (3/24)

Williams' arrival along with the return of Tarik Cohen spells trouble for David Montgomery, who saw his usage spike with Cohen out and no other viable options on the roster. He saw 16.7 touches per game as a rookie versus 20.1 last season. The increase was driven by more usage as a receiver (1.6 receptions per game in 2019 versus 3.6 in 2020). Cohen and/or Williams are likely to steal that passing game work.
Patriots

re-sign

James White

to a one-year deal (3/24)

After three straight seasons of 4.0+ catches per game, White's numbers dipped to 3.5 per game in 2020 with Cam Newton under center. His receiving yards per game dropped from 43.0 in 2019 to 26.8 in 2020. He's no longer a viable every-week flex option. The Patriots' backfield is shaping up to be an enigma yet again in 2021.
Falcons

sign

Mike Davis

to a two-year deal (3/23)

Among the free agent running backs listed here, the 28-year-old Davis had the third-highest points per game last season, ahead of Kenyan Drake, James Conner and Leonard Fournette. Todd Gurley and Brian Hill are both free agents as well, so Davis likely sits atop a Falcons' depth chart that includes Ito Smith, Qadree Ollison and Tony Brooks-James. Depending on what the Falcons do in the draft, this could be a very underrated signing given Davis' production last season (1,015 total yards and eight touchdowns), his versatility (59 catches), and new HC Arthur Smith's history of a strong running game while calling plays for the Titans. Davis is no Derrick Henry, however, and the Falcons are very much a threat to draft a running back, so owners shouldn't get too excited just yet. At worst, Davis will be a Zero RB target as a backup to a talented rookie. At best, he'll start for the Falcons in 2021 and should go off the board in the fifth round. In the 19 games since the 2017 season where Davis has seen at least 10 carries, he has averaged 17.9 touches for 80 total yards and 0.63 touchdowns. Those would have been solid RB2 numbers in 2020.
Titans

sign WR

Josh Reynolds

to a one-year deal (3/22)

From a real-world perspective, I like this signing for the Titans, who lost Corey Davis, Adam Humphries and Jonnu Smith in free agency. Reynolds started the season sharing time with rookie Van Jefferson, but took over the WR3 role for the Rams in Week 3, his snaps dipping below 70% just once from Week 3 to Week 12. In that span, he averaged 3.9 catches for 49 yards and 0.22 touchdowns on 6.3 targets per game, which is a 62-794-3.5 pace (on 101 targets). Per PFF, his yards per route run (YPRR) has been remarkably consistent over the last three seasons, never higher than 1.26 YPRR and never lower than 1.23 YPRR. For reference, Davis posted 1.48 YPRR in 2019 before his breakout season (2.58 YPRR) last year. With OC Arthur Smith moving on to lead the Falcons, it remains to be seen if the Titans stay as run-heavy under new OC Todd Downing, but Derrick Henry's presence on the roster is a strong indicator that they will. Reynolds could post Davis-type numbers (65-984-5) if he sees 100+ targets. (Davis saw 92 targets in 2020.)
Mike Boone

signs a two-year deal with the

Broncos

(3/17)

I missed this signing initially, but with Phillip Lindsay moving on, Boone should serve as the primary backup to Melvin Gordon. He's an athletic, 25-year-old back who hasn't had much of an opportunity thus far in his career, though he closed the 2019 season pretty strong, turning 41 carries into 232 yards (5.7 YPC) and three touchdowns while adding three catches for 17 yards in a three-game span. He'll likely take a backseat to Gordon but would have RB2/flex appeal if Gordon missed any time.
Rams

add

DeSean Jackson

on a one-year deal (3/21)

The Rams let Josh Reynolds walk and replaced him with Jackson. The move caps Van Jefferson's upside whenever Jackson is healthy. If being "injury-prone" is a thing, potential drafters should have serious questions about Jackson's ability to stay on the field. Since his age-30 season, Jackson has played 15, 14, 12, 3 and 5 games in the last five seasons. Rams HC Sean McVay was the OC in Washington from 2014-2016, when Jackson posted receiving lines of 56-1169-6 (in 15 games), 30-528-4 (in nine games) and 56-1005-4 (in 15 games). That last line was from his age-30 season, so it was several injuries ago. A game-changer when healthy, Jackson is worthy of a late-round pick in best ball formats but is likely to hit the waiver wire in redraft leagues.
Giants

sign

Kenny Golladay

to a four-year deal (3/20)

All due respect to T.Y. Hilton and James Conner, the last big-name free agent is now off the board. Golladay's arrival is certainly good news for Daniel Jones, though the usage of the other receivers (especially Darius Slayton, who typically gets a large share of the team's air yards), will take a hit. Sterling Shepard and Evan Engram should continue to be involved, but instead of seeing 7.5 and 6.8 targets per game (respectively), Shepard may see 6-7 while Engram sees 5.5-6.5 targets per game. Golden Tate's departure will free up 4.3 targets per game. As for Golladay, compared to his value in Detroit with Matthew Stafford, this is a downgrade. Not only is he changing teams, but he's likely to see a downgrade at quarterback and a possible (if slight) decline in targets.
The
Texans

sign

Phillip Lindsay

to a one-year deal (3/19)

The former Pro Bowler joins David Johnson and Mark Ingram in the Houston backfield. It looks like the Texans are planning to utilize an ugly RBBC, or perhaps they're planning to bring back the Wishbone Offense.
Chris Carson

re-ups with the

Seahawks

on a two-year deal (3/19)

In just 12 games, Carson was the No. 17 running back (half-PPR) last season. On a per-game basis, he was No. 13. This is probably the best landing spot for Carson since we know how the Seahawks will use him. He only averaged 11.8 carries per game (a career low), likely due to the presence of Carlos Hyde, but he set a career-high with 3.1 catches per game and posted an 80.4% catch rate. With Hyde gone, Rashaad Penny has the inside track on backup duties, since Carson's contract indicates that Seattle views him as the clear starter. Consider Carson a high-end RB2 heading into 2021 fantasy drafts.
JuJu Smith-Schuster

stays with the

Steelers

on a one-year deal (3/19)

This is a little surprising since it appeared that the two sides were headed for a split. The Ravens actually offered more money, but Smith-Schuster decided to take less and stay in Pittsburgh. He finished No. 18 in half-PPR but was No. 27 in per game production. His return helps Ben Roethlisberger's outlook, though it hurts both Diontae Johnson and Chase Claypool, who were both likely to see an uptick in targets if Smith-Schuster had moved on. All three players will be in the WR2/WR3 mix with Johnson as the most consistent target of the three.
Breshad Perriman

to sign a one-year deal with the

Lions

(3/18)

Perriman's arrival serves as a band-aid on a decimated receiving corps. He can be penciled in as the team's WR1 for now, but surely the Lions aren't done acquiring receivers after the departures of both Kenny Golladay and Marvin Jones. If Perriman receives starter's snaps, he'll be in the WR4/WR5 mix on a weekly basis.
Jets

sign

Keelan Cole

to a one-year deal (3/18)

With Jamison Crowder, Denzel Mims and now Corey Davis on the roster, this signing is a bit puzzling, but maybe the Jets are planning to move Crowder or just want extra depth at receiver after playing a season pretty shorthanded at the position.
Dolphins

sign

Will Fuller

to a one-year deal (3/18)

Fuller actually posted the highest per-game production (14.8 PPG in half-PPR) of any of the receivers in free agency, including Allen Robinson and Chris Godwin. There are some concerns about players coming off of suspension for PED use, but the Dolphins' exposure is only one year, and Fuller offers plenty of upside. Miami had a below-average passing attack in 2020 due in part to subpar personnel, but with Fuller, Tua Tagovailoa has three legit pass-catchers (Fuller, DeVante Parker and Mike Gesicki) to throw to. There were better landing spots for Fuller, but he should see 90+ targets as the Dolphins' WR1/WR2.
Raiders

sign

Kenyan Drake

to a two-year deal (3/18)

This is certainly an odd signing given Josh Jacobs' presence on the Vegas roster, but teams like to have depth at running back and Drake fits the bill. He didn't look as explosive in 2020 after finishing the 2019 season on fire after the trade to Arizona. According to Ian Rapoport, "Jon Gruden sees Kenyan Drake as a jack-of-all-trades — a joker, as they say. He'll figure prominently in the passing game." Drake's arrival will cap Jacobs' upside since he'll be more of a lead back instead of a bell cow.
Chargers

sign

Jared Cook

to a one-year deal (3/18)

So much for Donald Parham SZN. Cook can still produce--he averaged 3.0 catches for 49 yards and 0.57 touchdowns in 21 games over the last two seasons with a healthy Drew Brees. He's turning 34 in April, so the bottom will eventually fall out, though he should put up solid TE2 numbers with Justin Herbert in L.A. as long as he stays healthy.
Washington signs
Curtis Samuel

to a three-year deal (3/17)

Samuel is reunited with his old head coach, Ron Rivera, who apparently tried to trade for him last season. He'll form a potent 1-2 punch with Terry McLaurin and give new QB Ryan Fitzpatrick one of the fastest receiving duos to throw to. Samuel's new OC, Scott Turner, was the quarterbacks coach in Carolina from 2018 to 2019, so he's very familiar with Samuel's skillset. Usage-wise, Samuel should see 100-plus targets as Washington's No. 2 weapon in the passing game. That should put him in the WR3/WR4 range, fantasy-wise. He could finish higher if the team utilizes his running ability as well.
Seahawks

sign TE

Gerald Everett

to a one-year deal (3/17)

Everett was one of the players I was most interested to see change teams, and he found a good home in Seattle. He finished 14th and 20th at his position in yards per route run, per PFF, in the last two seasons, and that's an indicator that he's ready for a bigger role. He has 4.62 speed and his athletic measurables are strong across the board. Seattle's three-headed TEBC caught 73 passes for 699 yards and six touchdowns last year (on 106 targets) so Everett could have a big role if he's able to lock down the starting role.
Marlon Mack

re-signs with the

Colts

on a one-year deal (3/17)

Mack was slated for a large role before tearing his Achilles last year. Jonathan Taylor's workload is probably safe as the lead back, but the Colts will utilize Nyheim Hines and Mack as well and that limits Taylor's upside.
Cardinals

sign

A.J. Green

to a one-year deal (3/17)

Green had a lot of empty air yards last season, though it was still enough to get $6 million-plus from the Cardinals. DeAndre Hopkins will soak up most of the targets and Christian Kirk is still a factor, so Green's value doesn't really spike with this signing. Larry Fitzgerald's status is still up in the air as well.
Titans

re-sign

Anthony Firkser

to a one-year deal (3/17)

Firkser likely starts for the Titans this season with Jonnu Smith moving on to New England. Last year, Firkser caught 39-of-53 targets for 387 yards and a touchdown. In the five games where he played at least 40% of the snaps, he posted 8-113-1 (9), 2-36 (3), 3-19 (6), 4-33 (5) and 5-51 (7), which works out to 6.0 targets per game. With Smith out of the way and Corey Davis headed to the Jets, Firkser could potentially move into the No. 2 role behind A.J. Brown.
Raiders

sign

John Brown

to a one-year deal (3/17)

The deal is worth $3.8 million with incentives up to $5.5 million. It's a nice signing by the Raiders, who lost their most productive receiver when Nelson Agholor signed with the Patriots. The amount of the deal makes me wonder why the Bills cut Brown and signed Emmanuel Sanders for more money ($6 million, plus incentives). As for "Smokey," he had trouble staying healthy in 2020, but in his age-31 season, he's easily the most polished receiver on the Vegas roster at this point.
Lions

sign

Jamaal Williams

to a two-year deal (3/16)

Williams is a versatile, tough runner who has averaged 4.2+ yards per carry and has caught at least 31 passes in a part-time role in each of the last two seasons. He'll back up D'Andre Swift, but he's good enough to be a headache for Swift owners.
Bills

sign

Emmanuel Sanders

to a one-year deal (3/16)

I'm interested in seeing the final numbers for Sanders' deal since the Bills just cut ties with John Brown, who is better. Regardless, Sanders' arrival takes some wind out of Gabriel Davis sails, since Manny will gobble up snaps and targets. He may be fantasy-relevant if he's a full-time player, but there's a chance that he'll rotate with Davis and Beasley, which would hurt all three players.
Dolphins

to sign RB

Malcolm Brown

(3/16)

Per Adam Beasley, the Dolphins "weren't looking to spend on running back in free agency" and had a budget that could have been "as low as $2M-$3M per year," so Miami may be planning to add a running back in the draft. They may also be planning to start Myles Gaskin again--he had 13+ touches in nine of 10 games last season, and averaged 14.2 carries and 4.1 catches in that span. That's near-bellcow work. Brown figures to back up Gaskin at this point, though a rookie runner is a definite possibility at this point.
Marvin Jones

agrees to a two-year deal with the

Jaguars

(3/16)

I figured Jones would sign with a contender, not with a team in rebuilding mode, but money talks, and the Jaguars have a lot to spend. Even at 31, Jones is a solid weapon for (likely) future No. 1 overall pick Trevor Lawrence. He posted 76-978-9 last season, and benefited from the extended absence of Kenny Golladay. In Jacksonville, he'll join a receiving corps that already features D.J. Chark and Laviska Shenault. The Jaguars also added Phillip Dorsett yesterday. Fantasy-wise Jones will be in the WR4/WR5 mix as a low-volume threat in the Jacksonville passing game.
Texans

sign

Tyrod Taylor

to a one-year deal (3/16)

With DeShaun Watson's status in flux, Taylor is a bridge quarterback that could manage as the starter while the Texans figure out what to do next. If we assume Watson is gone, the Taylor signing is not terrible news for Brandin Cooks, who is penciled in as Houston's WR1.
Bears

sign

Andy Dalton

to a one-year deal (3/16)

Bears fans headed into the free agency period hoping for a Russell Wilson trade, but (so far) all they got was a Dalton signing. The contract value ($10 million plus another $3 million in incentives) indicates that the Bears' view him as the likely starter in 2021, though this certainly doesn't preclude Chicago using a draft pick on their potential QB of the future. Dalton will be a fringe QB2 streamer if he does start in 2021. Obviously, this isn't great news for Allen Robinson, who continues to be stuck with subpar quarterbacks.
Chiefs

release

Damien Williams

(3/16)

This is actually big news...for Clyde Edwards-Helaire. If Williams had stuck in Kansas City, he would have been a threat to CEH's workload in 2021. His absence is a boost to Edwards-Helaire's value.
Hunter Henry

agrees to terms with New England (3/16)

The Patriots were the favorites to sign Henry until they locked up Jonnu Smith. It turns out that they wanted both players, and it appears that the team is trying to recreate the Rob Gronkowski/Aaron Hernandez offense of several years ago. Henry's arrival throws some cold water on Smith's upside since he's another mouth to feed in what was a very run-heavy offense last year. It's clear that the Patriots are planning to throw the ball more, the question is how much. Neither player is a clear and obvious fantasy TE1 at this point.
Washington signs
Ryan Fitzpatrick

to a one-year deal (3/15)

FitzMagic will compete with Taylor Heinicke but is likely to win the starting job in Washington. It's good news for Terry McLaurin and Logan Thomas (and the rest of the Washington offense) since Fitzpatrick can still sling it and isn't afraid to put his receivers in a position to make plays. If he does win the job, he'll be a consistent option as a streamer in the weeks when he has a favorable matchup.
Saints

re-sign

Jameis Winston

to a one-year deal (3/15)

Winston will compete with Taysom Hill for the QB1 job in New Orleans. Whoever wins the job will likely post starter-caliber fantasy numbers, so best ball drafters could draft both late and get top-12 numbers out of the duo. From a regular redraft standpoint, this situation is going to be a headache until a winner is named.
Jets

sign

Corey Davis

to a three-year deal (3/15)

Davis had a career year in his fourth season with the Titans, racking up 65 catches for 984 yards and five touchdowns on 92 targets, perhaps benefiting from the defensive attention being paid to A.J. Brown. Breshad Perriman is likely to move on, so Davis will join the steady Jamison Crowder and the up-and-coming Denzel Mims in an improving Jets receiving corps. Fantasy-wise this is a downgrade for Davis, who is going fom Tennessee's low-volume, exceptionally-efficient passing attack (with Ryan Tannehill at the helm) to an unknown quarterback situation playing for an unproven offensive coordinator (Mike LaFleur, brother of Matt LaFleur). LaFleur did spend three seasons as the passing game coordinator for the highly-efficient 49ers, so there is hope for this offense. My big takeaway from this signing is not really about Davis; whoever is quarterbacking the Jets will have some weapons to work with.
Carlos Hyde

to sign a two-year deal with the

Jaguars

(3/15)

In just 14 games as a rookie, James Robinson handled the sixth-most touches (289) at his position. Hyde's deal is worth $6 million over two years, which looks like backup money, though he averaged 9.7 touches per game for the Seahawks in 2020. It was the first time since 2015 that he saw fewer than 180 touches in a season. He's on the wrong side of 30, so the Jaguars will likely give him a small role to give Robinson a breather. He's not a particularly productive receiver. He had 59 catches in 2017 but has otherwise failed to crack 30 catches in any other season.
Phillip Dorsett

to sign with the

Jaguars

(3/15)

Another mid-level receiving option is off the market. He'll serve as depth behind D.J. Chark and Laviska Shenault. Keelan Cole is a free agent, so Dorsett may be penciled in as his replacement.
Patriots

agree to terms with

Kendrick Bourne

on a three-year deal (3/15)

Bourne posted 49 catches (on 74 targets) for 667 yards and two touchdowns as a part-time starter in 2020. He'll presumably provide depth behind Nelson Agholor, Julian Edelman and Jakobi Meyers, though he could conceivably push Edelman and Meyers for snaps.
Bucs re-sign
Rob Gronkowski

to a one-year deal (3/15)

Gronk finished as the No. 8 tight end last season, though his usage was inconsistent as he averaged just 4.8 targets per game. In fact, O.J. Howard out-targeted Gronkowski by a 19-to-14 margin through the first four games, prior to Howard's season-ending injury. Expect more inconsistent usage as the Bucs look to retain most of their pass-catchers from this season.
Patriots

agreed to terms with WR

Nelson Agholor

(3/15)

It's been a busy day for the Patriots, as they have signed a number of players on both sides of the ball. Agholor revived his career last year in Las Vegas, catching 48 passes for a career-high 896 yards and eight touchdowns (which tied a career-high). His 18.7 yards per catch blew away his previous high of 12.4 from the 2017 season. He only saw 82 targets for the Raiders, which was just a single target more than the 81 that Jakobi Meyers saw as New England's leading receiver in 2020. Agholor will probably start opposite Meyers with Julian Edelman rounding out three-WR sets. The Patriots were run-heavy last season, but today's signings of Agholor and Jonnu Smith indicate that they are planning to throw the ball more in 2021. Agholor will be in the WR4 mix, though he's not necessarily walking into a much larger role in New England.
Patriots

agree to a four-year deal with TE

Jonnu Smith

(3/15)

Along with Hunter Henry, Smith is one of the premier tight ends available in free agency. He's just hitting his prime (turning 26 in August) and is coming off a 65-target, 41-448-8 season for the Titans. He was underutilized in Tennessee's run-heavy scheme and played third-fiddle to A.J. Brown and Corey Davis in the passing game. The Patriots are in dire need of pass-catchers and that's where Smith can shine since he's something of a mediocre blocker (per PFF). In 2018, Rob Gronkowski saw 72 targets in 13 games (5.5 per game) and 105 targets (7.5 per game) the year before. Smith could certainly see 80-100 targets in 2021, though if the team continues to go run-heavy with Cam Newton at quarterback, that may not happen. (Jakobi Meyers led the team with 81 targets in 2020.)
Packers

re-sign

Aaron Jones

to a four-year deal (3/14)

Not quite shocking, but certainly surprising, the Packers managed to re-sign Jones to keep him in Green Bay through his age 29 season. Through the last two seasons, Jones has racked up 3,017 total yards and 30 touchdowns in 30 games, or an average of 100.6 total yards and 1.0 touchdown per game. I've moved him from RB12 in our Never-Too-Early Rankings up to the RB5 spot, since he'll return to the high-scoring offense that helped to make him famous. A.J. Dillon will likely assume Jamaal Williams' role as the thunder to Jones's lightning. Williams averaged 52.0 yards and 0.32 touchdowns per game, so Dillon will still be draft-worthy in the middle rounds as a Zero RB target with significant upside. The Jones news is also good for Myles Gaskin in Miami since the Dolphins were considered the favorites to land Jones in free agency. Miami could still draft a running back or sign another free agent (like James Conner), but this is one hurdle that Gaskin had to overcome in order to be the Dolphins' RB1 in 2021.
Patriots

re-sign

Cam Newton

to a one-year deal (3/12)

The size of the deal wouldn't preclude the Patriots from drafting or signing another quarterback, but for now pencil Newton in as the starter. On a per game basis, Newton posted the 17th-highest PPG in 15 games played. His passing numbers were pretty rough--2,657 yards and eight touchdowns--but he completed 65.8% of his passes and posted a reasonable 7.2 YPA without much of a receiving corps. He could turn into a low-end fantasy starter if the Patriots are able to add talent at receiver and tight end.
2021 "Skill Player" Franchise Tags:
Chris Godwin

,

Allen Robinson

Both skill position tags came at the wide receiver position. The Bucs tagged Godwin as they continue to work on a long-term deal. He was the No. 16 fantasy receiver last year in Tom Brady's first season and has a good outlook as Antonio Brown may move on. The Bears and Robinson reportedly haven't had contract discussions for a while, so there's no telling what Robinson's mood is now that he's been tagged. A rumored trade for Russell Wilson would certainly improve his outlook in Chicago.