How to Approach Underdog 3-Team Best Ball Drafts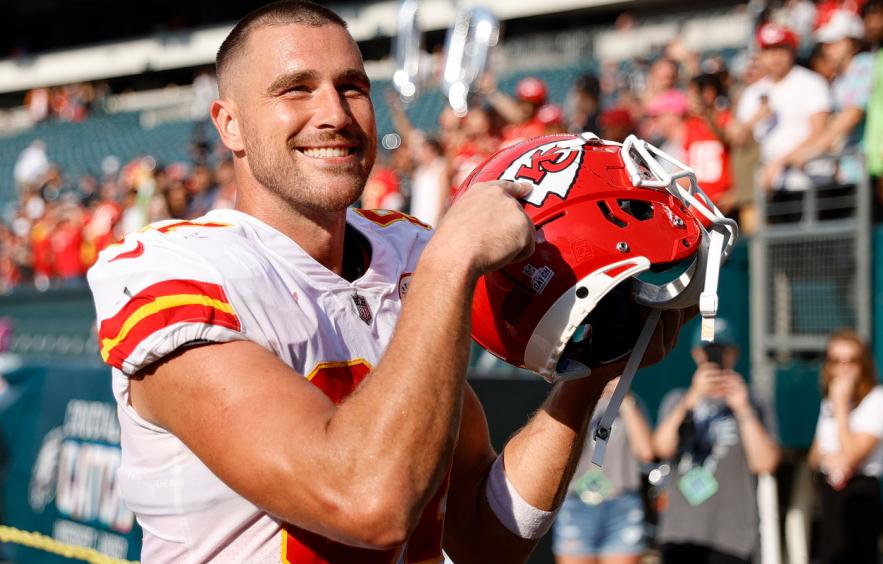 Tim Nwachukwu/Getty Images
While many drafters are waiting for the Best Ball Mania tournament to drop on Underdog, there's a hidden gem in the lobby right now that's ripe for drafting. The three-team drafts are fast, fun, and should be considered comparable to cash games in DFS, similar to how you'd approach 50/50s and double-ups.
Right now in April, Underdog is only offering a $3 superflex version but will likely feature a $3, $25, and $100 option in their fast, 30-second per pick format, along with a slow, eight-hour version of the $100 contest. These are a great way to grab an edge if you approach them right and are also helpful to counterbalance some of those tournament entry fees.
Basic Three-Team Tips
Don't get too cute with roster construction: These leagues are now 20 rounds instead of 18, so you can certainly play around with your last few picks, but going super-heavy on QB or TE to deprive others will rarely pay off. Stick with 3QB/6RB/7WR/2TE, and then grab the best player available at the end. If you miss out on top tight ends, which we'll get to later, a third is probably a good idea, along with the best available pass-catcher in the final round.
Take advantage of ADP: Underdog uses 12-team ADP in their system with no reference to three or even six-team drafts. This is exploitable since there will be new drafters trying out three-teamers for the first time who will just go by the site's ADP or their own ranking for 12-team formats.
Positional tiers are even more important: It's extremely valuable to go in knowing your tiers, particularly for QB and TE. I'll go into more detail later.
Work the middle of the draft: In these smaller leagues, watching what your opponents are doing is an easier task than in bigger formats. Looking at their roster construction as the draft moves along will allow you to maximize your value and output. For example, if one of your fellow drafters has seven WRs and just two RBs, grab another RB now and the WR you're eyeing will be there for you at your next pick.
Don't get too caught up in stacking: Drafting players from the same teams like a QB/RB/WR combo or the like can be very advantageous in larger best ball formats as it can raise your weekly floor, ceiling, or both. However, in these tiny leagues, it may not pay to reach for a QB to go with your WR stack, since only 6-9 of that position will be drafted and there is most likely a QB still on the board who will get you more points overall. Draft the best players available and if that includes a stack or two, great.
Now, for a position-by-positon breakdown of strategy for three-team Underdog drafts.
Quarterbacks
While most would think that QB is a low priority in this format, it comes back to tiers and wanting to have a top player at every position. In these smaller formats, don't be afraid to start the QB run before your two opponents. If you're on the turn and all QBs are still on the board, snagging the top two guys will most likely cause your opponents to follow suit, allowing WRs and RBs to drop to you at a better value, and you now boast two of the top fantasy QBs.
Based on last year's fantasy numbers, the drop-off from the first tier to the second is close to three points per content, with that next tier besting tier three by about the same amount.
While that doesn't seem too significant at first glance, when looking at WR, RB, and TE, their drop-offs are anywhere from two to three times that amount, so grabbing an elite player that fell after starting the QB run could leave you in a sweet spot positionally.
There are some drafters out there who feel the need to hoard QBs, whether it's to stop others from getting them or they truly believe they need 5-6 is beyond me, but if there is one of those in your draft, they usually pounce early, so there will be plenty of decent QBs at the end to scoop up so you can load up on the other positions in the middle of the draft. Don't be afraid to pivot strategy based on what your opponents are doing.
2023 Outlook
This year the top tier consists of Josh Allen, Jalen Hurts, and Patrick Mahomes, in varying order.
I'd love to leave my draft with Allen and Hurts or Mahomes but will also pivot to grabbing just one of the top if I'm in the middle or to mix things up for my portfolio. Justin Fields, Joe Burrow, Justin Herbert, and Trevor Lawrence are the QBs I'm interested in from the next tier, as they have plenty of upside and could end up among the top QBs this season.
Another thing to keep in mind is that there are two extra rounds again in 2023, so getting two of the top QBs, with a flier on a second or third-tier guy at the end of the draft could pay off if there's an injury to one of the elite QBs or they have an off-year.
Running Backs
With the Underdog scoring in three-team leagues using just one RB and three WRs per week plus one flex, grabbing extra RBs to use in the flex could be an advantage in these smaller leagues. I'm not usually one who goes RB-heavy at the top in best ball, but in three-team formats, attacking the position early could give drafters an edge.
Looking at the top tier of four RBs from last season, they averaged 18.3 half-PPR points per week, with that next level of five backs averaging 15.2. The top six wideouts in 2022 put up 17.1 half-PPR points on average per contest, with the next six WRs posting 13.8. That's a decent difference for your flex position and a strategy to consider.
2023 Outlook
If you can't snag a top TE in this year's draft (as I'll explain later in the TE section) grabbing a few RBs from the first group consisting of Christian McCaffrey, Austin Ekeler, Jonathan Taylor or Saquon Barkley could be beneficial, as they all have the potential to outscore any WR not named Justin Jefferson this season.
After that tier, there are plenty of solid RBs to go around, so letting the draft come to you and drafting by positional need works best.
Most players will take between 5-7 backs, which is 15-21 total RBs. The rushers available from RB15-21 are Dalvin Cook, Aaron Jones, Jahmyr Gibbs, Miles Sanders, Dameon Pierce, and J.K. Dobbins who are all very viable options for your RB4-6. You could get lucky and have a player or two only take four or five backs since only one RB starts each week, then you may score guys from the tier above.
Wide Receivers
The tiers for WR tend to be larger and flatter after the top. The points at receiver taper off quickly after the first few players, so there's no rush to take guys at the top of that next tier or two, as you can grab other positions and get the same value in the middle or end of the tiers.
2023 Outlook
I like to mix in one WR from the smaller, top tier consisting of Jefferson, Ja'Marr Chase, and either Cooper Kupp or Tyreek Hill, with a few elite backs I talked about earlier and a top TE or two to start the draft.
Davante Adams, Stefon Diggs, CeeDee Lamb, and A.J. Brown are all in that next tier and you can probably get at least one while others are either QB hoarding or trying to make up for missing a top TE with George Kittle or Dallas Goedert. If you miss out on that tier by starting the QB run or loading up on RBs, guys right behind them like Amon-Ra St. Brown, Jaylen Waddle, or Tee Higgins will be just fine for you.
There doesn't appear to be a massive drop-off between tier two and three this season, so there is no rush to secure all 7-8 WRs. Guys like D.J. Moore, Jerry Jeudy, Christian Watson, and Drake London are all leaving drafts boards from WR21-24 and have the potential to replicate or even outproduce wideouts above them like Mike Williams or Amari Cooper.
Tight Ends
The TE position is a top priority in three-team leagues due to the huge disparity between the top and the rest of the pack. If you can snag two of the upper tier, you'll not only block the position from your opponents but also set yourself up for success from the beginning.
2023 Outlook
There is an argument for taking Travis Kelce as the first overall pick due to his perennial consistency and there are 257 (the third most) targets up for grabs in KC, but selecting Kelce and/or Mark Andrews should be prioritized early on in three-team drafts. The next tier with T.J. Hockensoon and George Kittle is also one you should be going after heavily, especially if you miss out on the first two.
As stated above, having two of these TEs on your roster could provide just the edge you need to win it all. I have no problem paying up here because there is still plenty of time to grab the WRs and RBs you need before that drop off around WR 21-24 and RB 15-21, but if you miss out on the TE grab, going from those top 4 down to Kyle Pitts, Dallas Goedert, and Darren Waller Knox could cost you close to five points per week.