99 Stats and a Mitch Is One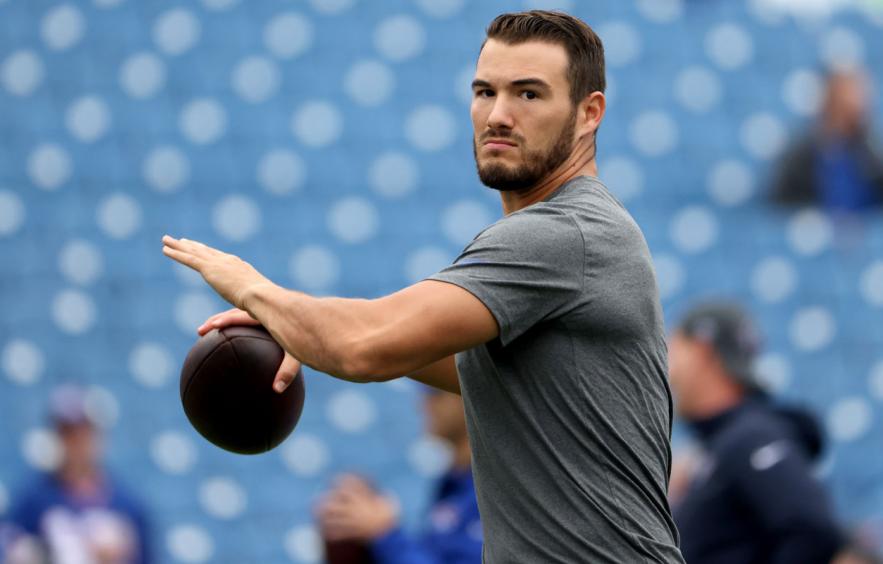 Timothy T Ludwig/Getty Images
I just finished my annual task of writing fantasy football draft blurbs for most of the fantasy-relevant players in the league heading into the 2022 draft season, so I thought I'd once again share some of the more interesting stats and splits that I ran across during the time spent researching each position. The draft blurbs can always be accessed on the rankings page (click the little text box next to the player's name) and on each individual player page.
---
More Helpful Tools & Articles: Hot Spot Tool | Rankings | Multi-Site ADP | Player Profiles | Everything Underdog |
---
I discovered many of these stats while using 4for4's Market Share Splits App, developed by 4for4 Contributor and data scientist Kevin Zatloukal (Twitter: @kczat).
Here's a link to last year's article for those who want to view the receipts. There are always a few duds but I think for the most part the stats were pretty actionable in 2021.
So let's jump right in…
Mitch Trubisky

isn't a death knell for the Pittsburgh passing attack. He might actually improve it.

Let's start off with Trubisky since his name inspired the title of this piece. (Hat tip to Brandon Niles, who came up with the pun.) Since he's likely back in the starting lineup, I decided to give him the first stat. In 2020, [1] his fantasy points per pass attempt (1.35 FP/PA) that he provided to his receivers was higher than Ben Roethlisberger's in both 2020 (1.28) and 2021 (1.16), so while it may take some time for Trubisky to build a rapport with his receivers, this passing attack might be more productive on a per attempt basis.
Diontae Johnson

is a value in early drafts.

Johnson finished WR20 in 2020 and WR8 last year but is going off the board WR18 this year thanks to his new quarterback. [2] He saw 10.2 targets per game with Roethlisberger over the last two seasons versus 8.5 targets per game in the two games in which Big Ben didn't play. However, in those two games, he averaged 90 yards per game compared to 66 per game with Roethlisberger. Johnson always charts very well at Matt Harmon's Reception Perception and can basically get open at will. Quarterbacks tend to like that.
Pat Freiermuth

is primed for a breakout season.

I moved Freiermuth up when I saw this split: [3] In the eight games that Eric Ebron was sidelined, Freiermuth averaged 4.1 catches for 37 yards and 0.63 touchdowns. That pace over a full 16- or 17- game season would have made him the top rookie tight end since 2000. Without Ebron, his targets increased from 4.5 to 5.4 and his routes run increased from 20.8 per game to 25.8 per game.
Deshaun Watson

's importance to the Cleveland offense cannot be overstated.

If the NFL levies a half- or full-season suspension, the Browns' fantasy outlook is going to take a major hit. In his last season (2020), [4] Watson provided 1.60 fantasy points per pass attempt to his receivers, which is 33% higher than backup Jacoby Brissett's career high (1.20) and 57% higher than Brissett's 2021 mark (1.02).
David Njoku

may break out, with or without Watson.

Some may question Njoku's upside as he hasn't cleared 500 yards receiving since 2018 (when he posted 56-639-4), but his very promising career was derailed by a wrist fracture in 2019 and this will be the first time since '18 that he'll be a full-time player. [5] He posted the 11th-highest yards per route run last season, which highlights his efficiency. He also checks in at 81st percentile or higher in all of the athletic metrics at Player Profiler. The Browns are pretty weak at WR2/WR3 as well, so there's the chance that he establishes himself as the team's No. 2 option after Amari Cooper. If/once Deshaun Watson takes over at quarterback, Njoku will shoot up the rankings.
Speaking of
Amari Cooper

, a Watson suspension would be a setback, but not a total deal-breaker.

Cooper has a reputation for getting nicked up, but he has played in 108 of a possible 113 games in his seven-year career, averaging 4.8 receptions, 65.5 yards, and 0.43 touchdowns per game. Just playing at those levels would put him at a 77-catch, 1,048-yard, 6.9-touchdown pace over a 16-game fantasy season. That works to 11.5 half-PPR fantasy points per game, which would have been good for the 26th-highest last season. [6] Cooper has seen at least 119 targets in four seasons and has finished WR22, WR13, WR9, and WR16 in those four campaigns. He should be able to see that sort of usage as the top option in Cleveland, even if Jacoby Brissett is throwing the ball.
The return to a run-heavy philosophy will impact the
Ravens

' pass-catchers.

The Ravens reportedly want to get back to running the football. After injuries to J.K. Dobbins, Gus Edwards, and eventually Lamar Jackson, the Ravens attempted 611 passes (35.9 per game) after attempting 25.4 passes per game in 2020 and 27.5 per game in 2019. Looking at their top two targets each year, [7] Mark Andrews and Marquise Brown combined to average 11.6 targets per game in 2019, 12.5 targets per game in 2020, and then 18.1 targets per game last season. If the Ravens do get back to their run-heavy ways of 2019 and 2020, then Andrews and new WR1 Rashod Bateman are unlikely to combine for more than 15.0 targets per game. Both players can return value on their current ADP with that sort of workload, but they'll both need to come up big in the touchdown department. The Dobbins/Edwards injuries are key–if they aren't ready to start the season, then the Ravens will likely need to throw to stay competitive.
The
Ravens

' backfield might be a headache all year.

J.K. Dobbins and Gus Edwards are both very talented runners. When last we saw them (2020), [8] Dobbins was gaining 6.0 yards per carry and scoring nine touchdowns in a part-time role. Meanwhile, Gus Edwards averaged 5.0 yards per carry and actually carried the ball more (144 vs. 134) than Dobbins did that year. Neither player was particularly involved as a receiver: Dobbins had 18 catches while Edwards had nine. Both players are coming off torn ACLs and the team has indicated that they plan to bring both players along slowly. So while a run-heavy approach is theoretically good for both players, it looks like they'll start the season playing limited snaps and will of course be sharing the rushing load with Lamar Jackson. The other worry is that the offensive line took a significant step back (in terms of Football Outsiders' Adjusted Line Yards) from 2020 to 2021.
Expect a bounce-back season for
Lamar Jackson

.

Jackson was the QB8 in 2020. He finished as QB15 in 2021, but that was due to injury. [9] He was QB8 on a per-game basis, QB7 when his 10-snap Week 14 is removed. The Ravens are reportedly planning to go very run-heavy (a la 2019) this season, and that was the year that Jackson was the overall QB1, finishing nearly 100 points ahead of QB2 Deshaun Watson. He rushed for 1,206 yards that year while throwing for 36 touchdowns. He probably won't hit that passing mark in 2022, but 1,000 rushing yards are within reach.
Expect even bigger things from Ja'Marr Chase.
Chase broke Justin Jefferson's rookie receiving record, posting 1,455 yards and 13 touchdowns on 81 catches, finishing as the WR4. [10] He's one of five rookie receivers to gain more than 1,300 yards. The other four were Jefferson, Odell Beckham, Randy Moss, and Anquan Boldin. All but Boldin were actually able to increase their receiving yards in their sophomore season, and Boldin was able to bounce back and set a new career-high in his third season. Chase is a rock-solid first-round pick for fantasy managers looking to start their draft with a receiver.
Don't worry too much about
Joe Mixon

losing third-down snaps.

Mixon finished RB3 last season after posting the 10th-highest per game average in his injury-shortened 2020 campaign. Cincy made moves to improve its offensive line which was poor in pass protection but decent in the run game. Mixon's own pass blocking was bad in 2021, so he is likely to yield third-down snaps as he did late last season. [11] He still managed to catch 20 passes in his final six regular season games–and had 31 catches in his final six games, including the playoffs–so he'll continue to contribute as a receiver. The Bengals have a strong offense and Mixon is a prime contributor.
Tyler Boyd

's ADP is a bit of a mystery.

[12] Boyd finished as the WR29 last season, yet he's going off the board WR52. He has the same quarterback and is in the same offense and the same situation–WR3 behind Ja'Marr Chase and Tee Higgins. He's a rock-solid WR3-type but other than injury upside, he probably won't finish higher than WR25-WR30 without an injury to Chase or Higgins.
A breakout season is incoming for Gabriel Davis.
It has been interesting to watch the debate surrounding Davis and his late-season/playoff surge into fantasy relevance. Detractors point to his low target share (10.1%) in the regular season and his inability to garner consistent snaps until very late in the year. But when he did play big snaps–whoo boy. He finished the season with receiving lines of 5-43-1 (8), 5-85-2 (7), 3-40 (3), and 3-39 (14) in the regular season, and then 2-41-1 (3) and a mind-boggling 8-201-4 (10) in the playoffs. Those were the only six games where he played at least 70% of the snaps all year. [13] In the 14 career games where he played that snap share, including the postseason, he averaged 3.6 catches (on 6.2 targets) for 58 yards and 0.79 touchdowns. That's a 61-991-13.4 pace, or 12.3 fantasy points per game (half-PPR). That's about what Hunter Renfrow and DK Metcalf averaged as the WR19 and WR20 last season. So Davis's WR24 positional ADP seems entirely reasonable considering he's an up-and-coming receiver attached to one of the best quarterbacks in the league and should see a snaps/targets promotion from WR4 to WR2 after the departure of both Cole Beasley (112 targets) and Emmanuel Sanders (72 targets). [14] His yards per route run (2.03) was 13th amongst receivers last season and, when the playoffs are included, he saw the 12th-most red zone targets (34) in the league over the last two seasons. A sixth- or seventh-round ADP would be ideal, but if he's on the board in the fifth round, he's worth a long look.
Josh Allen

is once again the best bet to be THE QB1 in 2022.

After back-to-back seasons finishing as THE QB1, Allen is once again the odds-on favorite to finish as the top fantasy quarterback thanks to the Bills' pass-heavy attack and his propensity to run the ball, especially in the red zone. [15] Allen has 31 rushing touchdowns in four seasons and has averaged 38.1 yards per game in his career. His third-round ADP is a steep price for a quarterback in today's NFL, though he's an extremely safe pick among the elite quarterbacks.
Mac Jones

has a good shot to become a high-end QB2 in his second season.

Jones acquitted himself well as a rookie, averaging 21.9 completions on 32.4 attempts (67.6%) for 236 yards, 1.38 touchdowns, and 0.8 interceptions. (The "Wind Game" in Buffalo was excluded.) [16] The resulting 14.0 fantasy points per game puts him near the top of the "bad rookie" quarterback group, which is actually good for his 2022 prognosis. That group typically increases their points per game by ~25% on average in their second seasons, so if Jones follows suit, he could be in the 17-18 PPG range this season. The Patriots added DeVante Parker, who is good at contested catches, via free agency, and the speedy (4.28!) Tyquan Thornton in the draft. I am a little worried about the possibility of a defensive-minded Matt Patricia calling the offensive plays.
Damien Harris

is entrenched as the team's RB1, but

Rhamondre Stevenson

has the most upside of the

Patriots

' backs at his ADP.

Stevenson is one of the most talented real-world RB2s in the league. [17] He was fourth in yards after contact per attempt (2.7) and was second in broken tackles per attempt (0.55). He can also catch the ball, which may earn him snaps in 2022 since James White (12 catches) is still sidelined with a hip injury and Brandon Bolden (41 catches) is no longer with the team. Stevenson should have an every-week role and top-10 upside if anything were to happen to Harris. If White isn't able to get healthy, Stevenson could have a much bigger weekly role than expected.
Hunter Henry

should continue to see a big role in the red zone.

It was not clear at the start of the season which of the Patriots' high-profile tight end signings–Henry or Jonnu Smith–would be more productive, but Henry ran away with the competition, catching more passes (50 to 28) for more yards (603 to 294) and way more touchdowns (9 to 1). [18] He led the Patriots in red zone targets (17), which was good enough to be tied for 20th in the league (all positions) and seventh among tight ends. I would expect a similar, red zone-heavy role for Henry in Mac Jones' second season.
Chase Edmonds

jumps out as a great value in the later rounds.

Our own Connor Allen wrote a great breakdown about why Edmonds is a "massive" value in early drafts this season. The Dolphins gave him six times as much money as their next biggest free agent signing (Raheem Mostert) and Edmonds is particularly effective in a zone-blocking run scheme which is what new HC Mike McDaniel is likely to run after working for Kyle Shanahan the last few years. [19] Per Allen, "He led the league in yards per attempt (5.8) and was second in EPA per play on his 68 carries with zone blocking." Edmonds may not see the goal line work (though it's a possibility) but should see the vast majority of the backfield receptions since his primary competition is Mostert and Sony Michel. Throw in an improved offensive line and Edmonds should significantly outperform his 10th-round ADP.
It's not all bad news with
Tyreek Hill

's move to Miami.

Hill was the WR6 last season and the WR2 the year before. As the WR9 off the board in early drafts, managers obviously believe most of his production is going to carry over to Miami. The good news is that the Dolphins' HC Mike McDaniel has a great reputation and could potentially utilize Hill the way the 49ers used Deebo Samuel in the second half of the 2021 season. Hill is faster than Samuel but doesn't break tackles at nearly the same rate, so I don't think he'll see more than a handful of carries this season. Hill is seeing a quarterback downgrade from Patrick Mahomes to Tua Tagovailoa, [20] but Tua's deep ball accuracy (55.2%) was the best in the league in 2021, per PFF. Hill should be able to post WR1 numbers, but he's not a shoo-in for that sort of production given the change in offense/quarterback.
Tua Tagovailoa

is finally set up for success.

[21] Tagovailoa played 93%+ of the snaps in 11 games last season, and in those games, he averaged 226 passing yards, 1.45 passing touchdowns, 12 rushing yards, and 0.18 rushing touchdowns per game. The resulting 15.3 points per game would have been good enough for solid QB2-type numbers last season. Now he'll have an improved receiving corps–including Tyreek Hill and Jaylen Waddle–and an improved running game to take some of the pressure off the passing game. Tagovailoa should be able to take advantage of the speed of both Hill and Waddle since he had the highest adjusted completion rate (per PFF) on deep pass attempts last season.
Zach Wilson

also has an improved supporting cast.

[22] In the 11 games in which Wilson played every snap, he completed an average of 17.6 of 31.8 attempts (55.3%) for 192 yards (6.04 YPA), 0.82 touchdowns, and 1.0 interceptions. He added 15.7 yards and 0.27 touchdowns as a runner, so the rushing floor was there. Wilson definitely falls into a group of "bad rookie" starting quarterbacks and historically that group has increased their points per game by ~25% in year two. The Jets do have an improved offensive line (+$8.3 million net spent on the line in free agency) and added Garrett Wilson to a receiving corps that already featured Elijah Moore, Corey Davis, and Braxton Berrios. They also added C.J. Uzomah and Tyler Conklin at tight end. The pieces are in place for Wilson to make a leap, but he was reportedly struggling with his accuracy in OTAs. Any negative news in the offseason is usually a bad sign.
Elijah Moore

looked the part as a rookie.

Moore was one of Matt Harmon's favorite route-runners from the 2021 class and he didn't disappoint as a rookie. He got off to a slow start, but [23] finished the season with 34 catches for 459 yards and five touchdowns in his final six games. A quad injury forced him to miss the team's final five games. While Moore should lead the Jets in receiving, the team added another Harmon favorite, Garrett Wilson, in the first round of the draft. Unfortunately, most of Moore's production came with Zach Wilson sidelined midseason. [24] Moore had 4-46 (8) and 6-77-1 (12) in Wilson's first two games back, which equated to a 32.3% target share. So that bodes well.
Derrick Henry

should continue to see a monster workload.

In eight games played, [25] Henry owned a league-leading 23.0 point per game average and still finished RB14 despite missing half the season. Henry returned in the playoffs to face the Bengals and ran for an inefficient 62 yards and a score on 20 carries. At the time of his injury, his YPC (4.28) was as low as it's been since his second season (2017), but [26] he was on pace for 38 catches, which would have been twice as many as his career-high 19 in 2020. There is some concern that Henry's body may be starting to break down, though his return for the playoffs bodes well for 2022.
Austin Hooper

should be a favorite target of

Ryan Tannehill

.

Of all the tight ends going outside the top 20 at the position, I think the 27-year-old Hooper may have the best chance to surprise with a top-12 finish. [27] He finished TE6 in both 2018 and 2019 before signing with the Browns and having his usage fall way off. He had 88 and 97 targets in 2018 and 2019 (with the Falcons) and saw those targets drop to 70 and 61 in his last two years in Cleveland. The Titans will be run-heavy, but there is a boatload of targets up for grabs after the loss of A.J. Brown (105), Julio Jones (48), Chester Rogers (43), and Anthony Firkser (43). Hooper is reportedly building a nice rapport with QB Ryan Tannehill in offseason activities and could lead the Titans in touchdown catches.
Michael Pittman

Jr. should finish as a WR1 if the

Colts

open up the passing game.

As a sophomore, Pittman had a breakout season, catching 88 passes for 1,082 yards and six touchdowns despite so-so quarterback play from Carson Wentz. He's entrenched as the team's WR1 and should enjoy a quarterback upgrade now that Matt Ryan is in the fold. [28] The Colts averaged 30.6 pass attempts in 2021 but averaged 34.5 with Philip Rivers at quarterback in 2020 and 40.3 with Andrew Luck in 2018. Ryan averaged 32.9, 39.1, and 41.1 pass attempts in his past three seasons. If HC Frank Reich opens up the passing game now that he has a good quarterback (again), then Pittman and the other pass-catchers will surely benefit.

Pittman's route-running fared well in Matt Harmon's Reception Perception charting. Harmon wrote, "Pittman fits the bill of a true No. 1 wide receiver ready to rocket up league-wide rankings. He's a do-it-all player who doesn't present any real weaknesses in his game. Not only is he in line for a huge 2022 season but should be set for an excellent career as an underrated great wideout."
Is it finally
Mo Alie-Cox

SZN?

Alie-Cox might get a chance to be an every-down type player for the first time in his career. His efficiency stats are pretty good–he was fifth at the position in yards per route run in 2020 and 20th last season. The team upgraded from Carson Wentz to Matt Ryan at quarterback, and Ryan has supported big seasons from his tight ends in the past. [29] Over the last several seasons, Kyle Pitts (68-1,026-1 on 110 targets), Hayden Hurst (56-571-6 on 88 targets), and Austin Hooper (75-787-6 on 97 targets in 2019 and 71-660-4 on 88 targets in 2018) have all produced with Ryan at quarterback.

[30] In the 10 games where Alie-Cox has seen at least four targets, he has averaged 2.7 catches (on 4.5 targets) for 38 yards and 0.30 touchdowns. That's not spectacular production, but it's better than what Tyler Conklin averaged as last year's fantasy TE15. Alie-Cox is a good late-round pick, especially in best ball formats where fantasy managers go tight end by committee.
Brandin Cooks

is a great value in the fifth or sixth round of fantasy drafts.

Fantasy managers shouldn't fear Davis Mills and the Texans when it comes to Brandin Cooks. Mills played pretty well as a rookie and [31] targeted Cooks on 28.3% of his attempts in 12 games. [32] Cooks averaged 6.2 receptions for 65.5 yards and 0.42 touchdowns in that span, which translates to 105 catches for 1,113 yards and 7.1 touchdowns over the course of a 17-game season.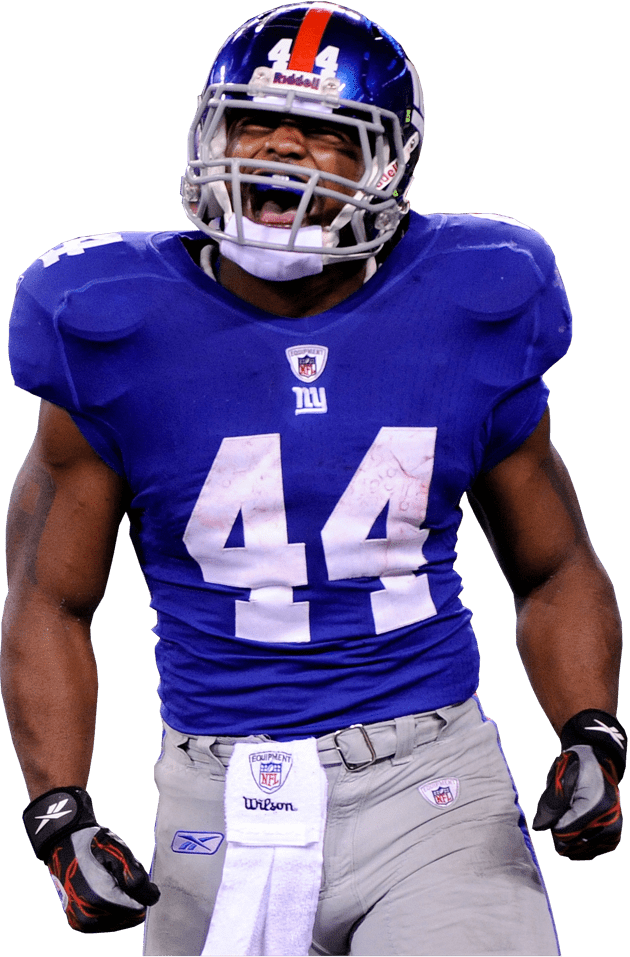 You're Missing Out!
Get access to this article and all our tools and rankings:
All Premium Content
The most Accurate Rankings Since 2010
Expert Draft Picks w/DraftHero
Highest Scoring Lineup + Top Available Players w/LeagueSync
...and much much more