Week 1 FanDuel NFL DFS Cheatsheet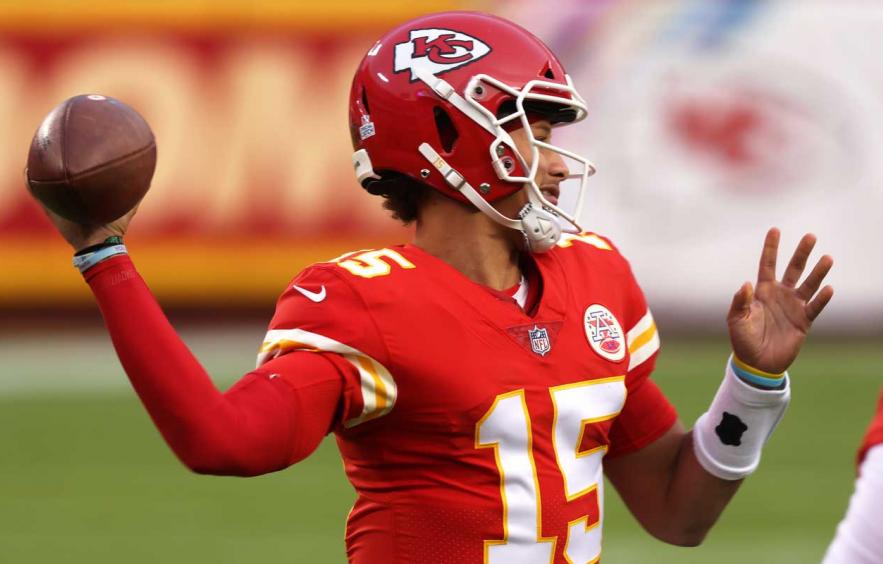 Jamie Squire/Getty Images
This is a free sample of premium weekly content contained in the 4for4 DFS subscription. Not a subscriber? Sign up now!
Below are cheatsheets for the Week 1 DraftKings Main Slate. All players suggested as cash game plays are worthy of use in tournaments. We do not recommend blindly mixing and matching players. Be sure to read this week's strategies for cash games and GPPs for guidance on how to manage this player pool.
For up-to-the-minute and Sunday morning updates, be sure to join the 4for4 DFS subscription-only Discord channel.
FanDuel Cash Game Cheatsheet
| Position | Player | Team | Opponent | Salary |
| --- | --- | --- | --- | --- |
| Quarterback | Patrick Mahomes | KC | CLE | $8,800 |
| | Josh Allen | BUF | PIT | $8,100 |
| | Kyler Murray | ARI | @TEN | $8,400 |
| | Jalen Hurts | PHI | @ATL | $7,600 |
| | Josh Allen | BUF | PIT | $8,100 |
| | Ryan Tannehill | TEN | ARI | $7,700 |
| Running Back | Christian McCaffrey | CAR | NYJ | $10,400 |
| | Dalvin Cook | MIN | @CIN | $9,400 |
| | Alvin Kamara | NO | GB | $8,600 |
| | Derrick Henry | TEN | ARI | $8,900 |
| | Najee Harris | PIT | @BUF | $6,500 |
| | Joe Mixon | CIN | MIN | $7,200 |
| | Raheem Mostert | SF | @DET | $6,100 |
| | Chris Carson | SEA | @IND | $6,700 |
| | Damien Harris | NE | MIA | $5,800 |
| Wide Receiver | Davante Adams | GB | @NO | $8,600 |
| | Tyreek Hill | KC | CLE | $8,500 |
| | Stefon Diggs | BUF | PIT | $7,900 |
| | Calvin Ridley | ATL | PHI | $8,100 |
| | DeAndre Hopkins | ARI | @TEN | $8,200 |
| | Julio Jones | TEN | ARI | $7,000 |
| | Keenan Allen | LAC | @WAS | $7,400 |
| | Justin Jefferson | MIN | @CIN | $8,000 |
| | Tee Higgins | CIN | MIN | $6,000 |
| | DeVonta Smith | PHI | @ATL | $5,300 |
| | Diontae Johnson | PIT | @BUF | $6,600 |
| | Chase Claypool | PIT | @BUF | $6,000 |
| | Tyler Boyd | CIN | MIN | $5,900 |
| | Marquez Callaway | NO | GB | $5,200 |
| | Jerry Jeudy | DEN | @NYG | $5,500 |
| | Elijah Moore | NYJ | @CAR | $5,000 |
| Tight End | Travis Kelce | KC | CLE | $8,500 |
| | George Kittle | SF | @DET | $7,000 |
| | Kyle Pitts | ATL | PHI | $6,000 |
| | T.J. Hockenson | DET | SF | $5,700 |
| | Logan Thomas | WAS | LAC | $5,600 |
| | Noah Fant | DEN | @NYG | $5,400 |
| Defense | San Francisco 49ers | SF | @DET | $5,000 |
| | Denver Broncos | DEN | @NYG | $4,100 |
| | New England Patriots | NE | MIA | $4,400 |
| | Buffalo Bills | BUF | PIT | $3,600 |
| | Kansas City Chiefs | KC | CLE | $3,600 |
FanDuel GPP Cheatsheet
| Position | Player | Team | Opponent | Salary |
| --- | --- | --- | --- | --- |
| Quarterback | Patrick Mahomes | KC | CLE | $8,800 |
| | Russell Wilson | SEA | @IND | $7,800 |
| | Ryan Tannehill | TEN | ARI | $7,700 |
| | Trevor Lawrence | JAX | @HOU | $6,800 |
| | Carson Wentz | IND | SEA | $6,500 |
| | Sam Darnold | CAR | NYJ | $6,500 |
| Running Back | Christian McCaffrey | CAR | NYJ | $10,400 |
| | Dalvin Cook | MIN | @CIN | $9,400 |
| | Alvin Kamara | NO | GB | $8,600 |
| | Jonathan Taylor | IND | SEA | $7,900 |
| | Joe Mixon | CIN | MIN | $7,200 |
| | Najee Harris | PIT | @BUF | $6,500 |
| | Raheem Mostert | SF | @DET | $6,100 |
| | James Robinson | JAX | @HOU | $5,900 |
| | Damien Harris | NE | MIA | $5,800 |
| Wide Receiver | Davante Adams | GB | @NO | $8,600 |
| | Tyreek Hill | KC | CLE | $8,500 |
| | Stefon Diggs | BUF | PIT | $7,900 |
| | A.J. Brown | TEN | ARI | $7,800 |
| | DK Metcalf | SEA | @IND | $7,700 |
| | Julio Jones | TEN | ARI | $7,000 |
| | Tyler Lockett | SEA | @IND | $6,800 |
| | D.J. Moore | CAR | NYJ | $6,700 |
| | Odell Beckham | CLE | @KC | $6,500 |
| | Robby Anderson | CAR | NYJ | $6,200 |
| | Tee Higgins | CIN | MIN | $6,000 |
| | Corey Davis | NYJ | @CAR | $5,800 |
| | Laviska Shenault | JAX | @HOU | $5,600 |
| | Michael Pittman Jr. | IND | SEA | $5,300 |
| | Terrace Marshall | CAR | NYJ | $4,900 |
| | Elijah Moore | NYJ | @CAR | $5,000 |
| Tight End | Travis Kelce | KC | CLE | $8,500 |
| | Jonnu Smith | NE | MIA | $4,900 |
| | Gerald Everett | SEA | @IND | $4,800 |
| | Anthony Firkser | TEN | ARI | $4,700 |
| | Mo Alie-Cox | IND | SEA | $4,700 |
| Defense | San Francisco 49ers | SF | @DET | $5,000 |
| | Carolina Panthers | CAR | NYJ | $4,600 |
| | Denver Broncos | DEN | @NYG | $4,100 |
| | Los Angeles Chargers | LAC | @WAS | $4,300 |
| | Miami Dolphins | MIA | @NE | $4,000 |
| | Pittsburgh Steelers | PIT | @BUF | $4,000 |
| | Buffalo Bills | BUF | PIT | $3,600 |