2020 Fantasy Free Agency Tracker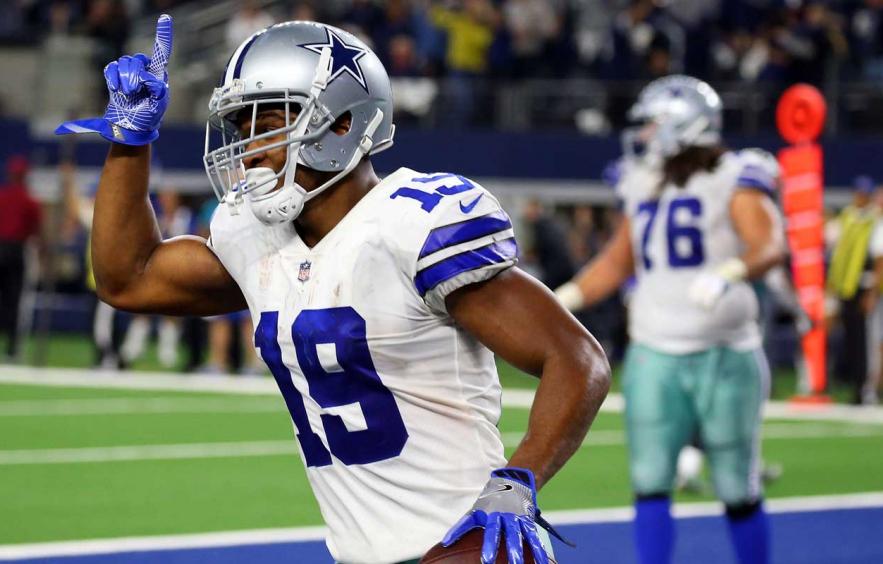 Photo by Getty Images
Free agency begins Wednesday, March 18, though teams can start negotiating with pending free agents on Monday, March 16. Be sure to check this page throughout the week for a summary of all of the big news along with my take on how each signing will impact your fantasy team.
Before we get into the news, here's a quick refresher on the NFL's (oftentimes convoluted) free agency rules.
- An unrestricted free agent (UFA) can sign with whomever he wants with no compensation going to his old team.
- A restricted free agent (RFA) has three years of service in the NFL and an expired contract. He's free to negotiate with other teams, but once he signs an offer sheet, his old team has seven days to match the deal and retain the player. If his old team declines to match, his new team may have to send a draft pick as compensation, depending on what type of RFA tender the old team offered the player.
- A team can apply a franchise tag on a player in order to guarantee that the team retains the player's rights for another season in the hopes that the two sides can work out a long-term deal. The price is steep -- it's a formula based on a certain percentage of the salary cap and the salaries of the top five players at the position.
- Under the franchise tag, a player can be labeled an exclusive or non-exclusive franchise player. Exclusive franchise players cannot negotiate with other teams. Like restricted free agents, a non-exclusive franchise player can sign an offer sheet from another team. If his old team declines to match, they'll receive two first round picks as compensation.
- If a team doesn't apply a franchise tag, it can elect to apply a transition tag instead. The tender is cheaper because it uses the top 10 salaries at the position, but if another team negotiates a deal and his old team elects not to match, they won't get any draft picks as compensation. In previous years, teams could use both the franchise and transition tags, but under the new CBA, a team can use one or the other, but not both. The transition tag is rarely used in the NFL.
As the week progresses, be sure to check 4for4's Fantasy News feed to stay on top of all the major signings. I'll also be keeping my Never-Too-Early Rankings updated.
Note: All fantasy rankings assume half-PPR scoring.
Texans

trade for

Brandin Cooks

(4/9)

The Rams have been shopping Cooks and found a taker in Bill O'Brien and the Texans. After four straight seasons with at least 65 catches, 1082 yards and five touchdowns, Cooks posted just 42-583-2 on 72 targets (for a career-low 5.14 targets per game). He has had five concussions in his career and is therefore an injury risk, but he's still only 26 years old and will provide the Texans (and Deshaun Watson) with a much-needed boost in the passing game. Consider him a fantasy WR3 as the de facto WR1a in Houston. Will Fuller will press him for targets when healthy. In Los Angeles, the loss of Cooks is a blow to Jared Goff, who looks to get back on track in 2020. Cooper Kupp, Robert Woods, Tyler Higbee and Gerald Everett stand to benefit, and Josh Reynolds could get more run as the Rams' WR3 if the team doesn't draft a talented rookie.
Lions

sign

Geronimo Allison

(3/29)

He'll provide depth behind Kenny Golladay and Marvin Jones. He's unlikely to be fantasy relevant without an injury to one of those two.
Chiefs

re-sign

Demarcus Robinson

to a one-year deal (3/28)

He caught 32 passes for 449 yards and four touchdowns in his fourth season for the Chiefs. His biggest game came in Week 2, when he posted 6-172-2 against the Raiders. He'll likely be usurped by Mecole Hardman as the Chiefs' WR3, though a bigger role is possible if free agent Sammy Watkins moves on.
Cowboys

signed

Greg Zuerlein

to a three-year deal (3/27)

Greg the Leg should be one of the top fantasy kickers this year. He has great range and kicks "indoors" for one of the best offenses in the league.
Vikings

sign

Tajae Sharpe

to a one-year deal (3/25)

The 25-year-old Sharpe caught 25 passes for 329 yards and four scores last year but could start for the Vikings given the current state of their receiving corps. In the 30 career games where he saw at least five targets, he averaged 5.0 catches (on 7.3 targets) for 63 yards and 0.33 touchdowns per game. Sharpe could work his way into fantasy relevancy if he plays starter's snaps in 2020.
Jaguars

sign

Tyler Eifert

to a two-year deal (3/24)

The Jaguars have tried to address the tight end position for a while. Rookie Josh Oliver was a non-factor last year and the recent signings of Austin Seferian-Jenkins and Julius Thomas just haven't worked out that well. Enter the productive but injury-plagued Eifert, who turns 30 in September. Last year, he posted 43 catches for 436 yards and three scores in his best season since 2015. He should start immediately for the Jaguars, though he may not be a full-time player given his durability issues.
Jets

sign

Breshad Perriman

to a one-year deal (3/24)

This is a nice signing by the Jets and a good landing spot for Perriman, who should start immediately alongside Jamison Crowder. Perriman has averaged 3.4 catches for 53 yards and 0.38 touchdowns in the 16 career games where he has seen at least five targets. He had a career-high 645 yards for the Bucs last year, including receiving lines of 5-87, 3-70-1, 5-113-3, 7-102 and 5-134 in his last five games.
Packers

expected to sign

Devin Funchess

(3/24)

Funchess's best season came in 2017 when he caught 63 passes for 840 yards and eight touchdowns for the Panthers. He followed that up with 44-549-4 after being phased out in favor of D.J. Moore and Curtis Samuel. Last year, he broke his collarbone in Week 1 in his only game for the Colts. He'll turn 26 years old in May so he still may have his best football in front of him. We'll have to wait and see what the Packers do at the WR position in the draft, but for now this is a good landing spot for the big-bodied receiver.
Washington signs
Peyton Barber

to a two-year deal (3/24)

Barber joins Adrian Peterson and Derrius Guice in the Washington backfield. Guice has the most upside of the bunch but hasn't been able to stay healthy. Barber figures to be the RB3 at best if Peterson and Guice are both active.
Panthers

sign

Robby Anderson

to a two-year deal (3/24)

This is a surprising signing given the team's top two receivers (D.J. Moore and Curtis Samuel), but it's a further boost to Teddy Bridgewater's stock as he has one of the top receiving corps in the league. Anderson is a good all-around receiver but he thrives in the deep passing game which is not something that Bridgewater utilizes regularly. Anderson and Samuel's fantasy stock are both down with this signing. Sam Darnold's stock is also down since it looked for a moment that Anderson might return to the Jets.
Giants

sign

Dion Lewis

to a one-year deal (3/23)

The Giants were a little thin at running back after Saquon Barkley, but now they have a solid vet to back him up. Lewis figures to serve in a change-of-pace role when Barkley needs a breather.
Raiders

sign

Nelson Agholor

to a one-year deal (3/21)

Agholor surpassed 730 receiving yards in both 2017 and 2018 but only managed 363 yards in 11 games last season, posting 0.89 yards per route run (per PFF), which was 95th out of 101 qualified receivers. It's tough to blame injuries for his lack of production since he was relatively healthy through Week 11. The Raiders definitely had a need at receiver and Agholor will get a fresh start on a "prove it" deal with John Gruden and Co.
Saints

sign

Emmanuel Sanders

to a two-year deal (3/20)

Sanders is a big upgrade over Ted Ginn and TreQuan Smith and is a good fit in the Saints' quick-hitting offense. He has played at a 78.3-catch pace over the last two seasons and should be a threat for 80 catches in New Orleans if he plays a full season.
Broncos

sign

Melvin Gordon

to a two-year deal (3/20)

Apparently the Broncos aren't happy with Royce Freeman and want to instead utilize Gordon in tandem with Phillip Lindsay. Freeman saw 175 touches last year and I'd expect Gordon to surpass that number if he plays a full season. As a result, Lindsay is unlikely to approach the 259 touches that he saw last season. Gordon looks like he'll be a fantasy RB2 with Lindsay more of a fantasy RB3 in a reduced role.
Steelers

sign

Eric Ebron

to a two-year deal (3/20)

Pittsburgh restructured Vance McDonald's contract so he should still be around this season. Ebron figures to play more snaps and have a larger role than McDonald given the size of this deal. Ebron has struggled with drops, but he has also led all tight ends in touchdowns (16) over the last two seasons. He'll likely serve as Ben Roethlisberger's top red zone target in 2020.
Falcons

sign

Todd Gurley

(3/20)

It didn't take long for Gurley to find a new home. This is an ideal landing spot from a workload standpoint after the Falcons released Devonta Freeman and his 17.4 touches per game. He's shaping up to be a fantasy RB2 with durability concerns, though the Falcons could still add a rookie RB in the Draft.
Rams

release

Todd Gurley

(3/19)

This is somewhat surprising, but the franchise made no secret that they hoped to trade him this offseason. He scored 14 touchdowns last year but averaged just 3.84 yards per carry on 223 totes. The Falcons are an obvious landing spot but we'll have to wait and see how Gurley's market shapes up. Malcolm Brown out-touched rookie Darrell Henderson by a 71-to-43 margin last year, so he would likely serve as the team's lead back assuming the Rams don't make a big move at the position this summer. Henderson would have a sizable role in that scenario.
Bears

trade for

Nick Foles

(3/18)

The Bears clearly aren't happy with Mitch Trubisky's performance and have been in the quarterback mix throughout free agency. Time will tell whether Foles either serves as competition for Trubisky or is installed as the starter. Foles is a competent passer who should probably be a starter in the league, though he adds nothing as a runner so his ceiling will be limited in Chicago. The trade is good news for the Chicago pass-catchers, especially Allen Robinson.
Tom Brady

to sign with the

Buccaneers

(3/17)

Brady announced earlier today that he was leaving the Patriots, and word broke later that the Chargers didn't feel that they were in the running anymore. The Bucs offer a good set of weapons -- Chris Godwin, Mike Evans and O.J. Howard, whose career may get a jumpstart with Brady under center -- so Brady could be very fantasy relevant in 2020. However, the Bucs were third in passing yards, seventh in completions and third in passing touchdowns, so Godwin and Evans will be hard-pressed to match their numbers from last year even if the overall efficiency of the Tampa offense improves. Jarrett Stidham currently sits atop the New England depth chart.
Raiders

sign

Jason Witten

(3/17)

Witten probably won't be fantasy relevant in 2020, but I like this signing from Darren Waller's point of view. It's a great opportunity for Waller to learn from one of the all-time greats.
Colts

sign

Philip Rivers

(3/17)

Rivers will reunite with Frank Reich, who was his QB coach and then offensive coordinator in San Diego from 2013 to 2015, when he averaged 282 yards and 1.91 touchdowns and just 0.88 interceptions while completing 67.3% of his passes for a 7.64 YPA. Rivers is way past his prime, but Reich should be able to get the best he has to offer at this point of his career. The signing is probably an upgrade for T.Y. Hilton, Jack Doyle, Marlon Mack and Co.
Jordan Howard

signs with the

Dolphins

(3/17)

Howard should be penciled in as Miami's starter given his competition there. He's a non-factor as a receiver but can carry the ball on early downs and score touchdowns (assuming the Dolphins get in the red zone occasionally). His departure from Philadelphia clears the way for Miles Sanders, though Doug Pederson is still likely to utilize a committee when he can.
Panthers

sign

Teddy Bridgewater

(3/17)

This signing comes on the heels of the Panthers announcing that they are permitting Cam Newton to seek a trade, but Newton's response indicates that they didn't give him a choice. Meanwhile, Bridgewater's performance filling in for an injured Drew Brees was enough to earn him roughly $20 million per year in Carolina. He completed 67.9% of his passes for 1384 yards, nine touchdowns and two interceptions with a 7.1 YPA. Fantasy-wise, he'll have two good receivers to throw to in D.J. Moore and Curtis Samuel, while Christian McCaffrey is one of the best receiving backs in the league, so it's a good situation. He'll likely be ranked as a low-end QB2/high-end QB3 this summer. The signing could be particularly good news for Samuel since Bridgewater's deep ball accuracy was quite high last season, even if his deep ball attempts were low. QB play in Carolina limited Samuel's production in 2019.
Saints

re-sign

Drew Brees

to a two-year deal (3/17)

The Saints have the fourth-best odds to win the Super Bowl, so Brees is rejoining a very strong team. He missed five games and was injured early in Week 2, but in the other 10 games, he averaged 22.5 fantasy points, which would have been second only to Lamar Jackson in terms of per game production last season. He continues to have extreme home/away splits, but as the 12th quarterback off the board in early best ball drafts, owners can afford to pair him with another QB or stream the position when Brees has away games in unfavorable situations.
Texans

sign

Randall Cobb

(3/16)

The deal is worth $27 million over three years with $18.75 million guaranteed. Ok then. Cobb will be able to help pick up the considerable slack left by DeAndre Hopkins. His arrival is bad news for Keke Coutee.
Cowboys

re-sign

Amari Cooper

(3/16)

It's a $100 million deal over five years. Cooper wasn't great down the stretch (largely due to injury, in my view) but was the No. 3 receiver through the first 10 weeks. The signing cements Dak Prescott as a top-five quarterback and Cooper as a fantasy WR1. Michael Gallup finished strong and should continue to be a low-end WR2.
Bills

acquire

Stefon Diggs

from the

Vikings

(3/16)

Diggs has been cryptically tweeting about a change and it finally happened. The run-heavy Bills actually attempted 47 more passes than the even run-heavier Vikings last year, though the Vikings completed 20 more passes than the Bills, so it's debatable what this does for Diggs' fantasy value. It's a boon for Josh Allen, who has another great weapon in the arsenal to go along with John Brown and Cole Beasley. Both of those receivers take a hit as Diggs is sure to absorb 7+ targets per game as the Bills' alpha WR1. Diggs departure leaves Kirk Cousins scratching his head and Adam Thielen as the Vikings' WR1.
Bears

sign TE

Jimmy Graham

(3/16)

This is a somewhat puzzling move as it didn't appear that the 33-year-old Graham had much left in the tank last year en route to 447 yards and three touchdowns on 38 catches. He was 31st in yards per route run among tight ends with at least 26 targets, per PFF.
Falcons

trade for TE

Hayden Hurst

(3/16)

After letting Hooper walk in free agency, the Falcons reload at the tight end position with Hurst, who didn't see much work in Baltimore, but was productive when he did. Per PFF, he averaged 1.69 yards per route run, which was the same as Zach Ertz and more than Hunter Henry (1.67) and Hooper (1.65) himself. Considering Hooper's 97 targets in 13 games last season, we can add Hurst to the list of intriguing late-round tight ends.
Texans

reportedly trading WR

DeAndre Hopkins

for RB

David Johnson

(3/16)

Wow. Focusing on the fantasy ramifications of this deal, Hopkins will slide in as the Cardinals' WR1 and should absorb a boatload of targets from QB Kyler Murray, who clearly gets a boost after adding Hopkins to his arsenal. Hopkins' value stays relatively unchanged, possibly taking a small hit due to changing teams and a small downgrade at quarterback. On the bright side, the Cardinals try to play at a fast pace and as the offense improves, they should increase the total number of plays (22nd last year with 1,000), assuming the offense is able to stay on the field more often in 2020. Christian Kirk may not see as many targets, but should benefit from the extra attention that Hopkins will draw from defenses. In Houston, the Texans are currently left with Kenny Stills, Will Fuller, Keke Coutee and DeAndre Carter at receiver, so Deshaun Watson needs to be downgraded.

With Carlos Hyde gone, Johnson will likely form a 1-2 punch with Duke Johnson. David has averaged 3.65 YPC over the last two seasons after dislocating his wrist in 2017. He's a good receiver whose skillset mirrors Duke Johnson's skillset at this point in his career. It's not clear that David is better than Duke, so I wouldn't expect a monster workload. The Texans are taking on all of his salary, which indicates that they think highly of him. His departure is a further boost to Kenyan Drake's stock. Drake now appears to have a stranglehold on the Arizona backfield touches.
Browns

sign QB

Case Keenum

to a three-year deal (3/16)

Keenum will back up Baker Mayfield. He'll be one of the better backups in the league.
Cowboys

signing RFA TE

Blake Jarwin

to a three-year extension (3/16)

Jarwin was eighth in PFF's yards per round run metric in 2019, and if he gets most of Jason Witten's usage, he could surpass 500 routes in 2020. Perhaps Amari Cooper leaves and he becomes Dak Prescott's No. 2 target in the passing game. If so, a TE1-type season will follow. He's an extremely intriguing sleeper currently going off the board in the 13th round.
Browns

set to sign TE

Austin Hooper

(3/16)

Hooper finished the season as the No. 6 fantasy tight end despite missing three games. He was tied for third in per game production. His arrival should help Baker Mayfield get back on track. Suddenly, David Njoku looks like the odd man out. He could still see a lot of snaps, though he'll be playing fourth-fiddle (at best) in terms of targets. Since he's changing teams, Hooper's fantasy value takes a small hit.
Cardinals

place transition tag on RB

Kenyan Drake

(3/16)

The rarely-used transition tag should serve to keep Drake in Arizona, where he thrived late last season, racking up 814 total yards and eight touchdowns in his final eight games. In half-PPR formats, he was the No. 4 fantasy RB in that span behind only Christian McCaffrey, Derrick Henry and Ezekiel Elliott. He's currently the No. 15 RB off the board in early best ball drafts, but this move by the Cardinals (and David Johnson's departure) will likely keep him in Arizona, and that's good for his fantasy value.
Chiefs

exercise option on RB

Damien Williams

(3/15)

This ensures that Williams will be back in 2020. Over his last seven games, Williams had a stranglehold on the Kansas City backfield, turning 18.6 touches into 110 total yards and 1.57 touchdowns per game, including the postseason. Currently going around the 4/5 turn in early best ball drafts, Williams will once again be a divisive fantasy pick with a very high ceiling.
Titans

sign QB

Ryan Tannehill

to a lucrative long-term deal (3/15)

The deal is worth $118 million over four years. Last year, Tannehill posted career highs in completion percentage (70.3%), touchdown percentage (7.7%) and yards per attempt (9.6) en route to a 9-4 record as the starter, including the postseason. He averaged 16.6 rushing yards and scored four rushing touchdowns in 13 starts. After taking over as the starter in Week 7, Tannehill was the No. 3 fantasy quarterback for the remainder of the season. Though he's likely to experience some regression, he looks like a good value as a 12th-round pick in early best ball drafts.
2020 "Skill Player" Franchise Tags:
Dak Prescott

(exclusive),

A.J. Green

,

Derrick Henry

,

Hunter Henry

The Cowboys tagged Prescott as they continue to work on a long-term deal. They are reportedly trying to lock up Amari Cooper to a deal this week...The Bengals' decision to tag A.J. Green is a boost for QB Joe Burrow, the likely No. 1 overall pick. Green is a candidate to hold out for the year if he doesn't get a long-term deal. Over the last three seasons, Tyler Boyd's fantasy production is slightly lower with Green in the lineup... Derrick Henry could see a bit more work in the passing game since the Titans let Dion Lewis walk. Per PFF, Henry was 36th among running backs in routes run last season (194), while Lewis was tied for 34th (198). If Henry were to get half of Lewis' routes, he would be in Nick Chubb territory. (Chubb caught 36 passes for 278 yards last year.) ... Per PFF, Hunter Henry ran the 10th-most routes at his position (390) in only 12 games. He was also 10th in half-PPR per game scoring, but will be experiencing a change at quarterback.