2019 Fantasy Free Agency Tracker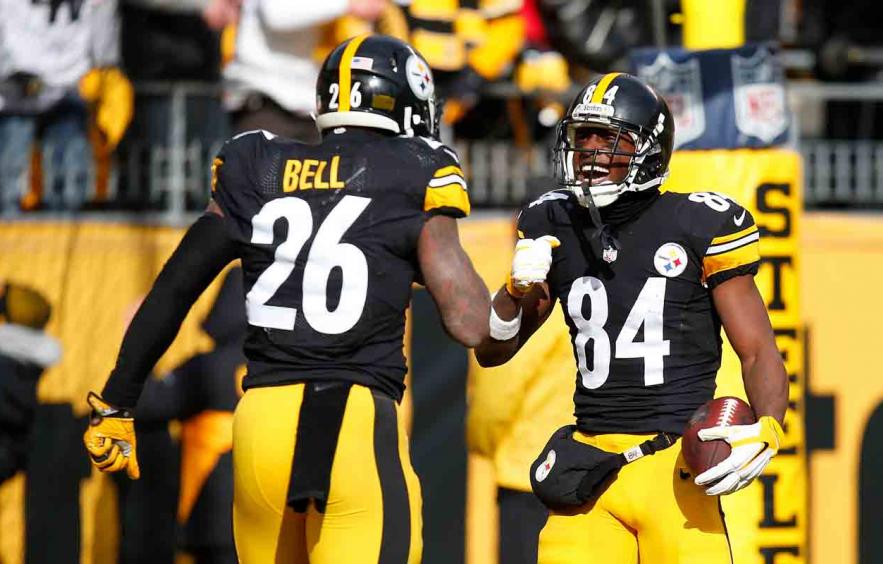 Justin K. Aller / Stringer / Getty Images
Free agency begins Wednesday, March 13 at 4 p.m. ET, though teams can start negotiating with pending free agents on Monday, March 11 at 12 p.m. ET. Be sure to check this page throughout the week for a summary of all of the big news along with my take on how each signing will impact your fantasy team.
Before we get into the news, here's a quick refresher on the NFL's (oftentimes convoluted) free agency rules.
- An unrestricted free agent (UFA) can sign with whomever he wants with no compensation going to his old team.
- A restricted free agent (RFA) has three years of service in the NFL and an expired contract. He's free to negotiate with other teams, but once he signs an offer sheet, his old team has seven days to match the deal and retain the player. If his old team declines to match, his new team may have to send a draft pick as compensation, depending on what type of RFA tender the old team offered the player.
- A team can apply a franchise tag on a player in order to guarantee that the team retains the player's rights for another season in the hopes that the two sides can work out a long-term deal. The price is steep -- it's a formula based on a certain percentage of the salary cap and the salaries of the top five players at the position.
Note: The franchise tag deadline was March 5, and none of the so-called "skill position" players were tagged in 2019.
- Under the franchise tag, a player can be labeled an exclusive or non-exclusive franchise player. Exclusive franchise players cannot negotiate with other teams. Like restricted free agents, a non-exclusive franchise player can sign an offer sheet from another team. If his old team declines to match, they'll receive two first round picks as compensation.
- If a team doesn't apply a franchise tag, it can elect to apply a transition tag instead. The tender is cheaper because it uses the top 10 salaries at the position, but if another team negotiates a deal and his old team elects not to match, they won't get any draft picks as compensation. In previous years, teams could use both the franchise and transition tags, but under the new CBA, a team can use one or the other, but not both. The transition tag is rarely used in the NFL.
As the week progresses, be sure to check 4for4's Fantasy News feed to stay on top of all the major signings.
Also, check out the Offseason Player Movement page to stay up to date on all of the skill position moves.
Patriots sign TE Austin Seferian-Jenkins (4/10)
With the retirement of Rob Gronkowski, the Patriots had a big hole to fill at tight end and Seferian-Jenkins was probably the best available option. Still just 26 years old, Seferian-Jenkins is a great athlete but has never been able to capitalize on his considerable potential. He caught 21 passes for 338 yards and four touchdowns in seven games back in 2015, but has never cracked 400 yards receiving or caught more than four touchdowns in five seasons. The Patriots represent his best opportunity to date, and if he gets the requisite playing time, he could turn into a streaming/TE2 option.
Eagles trade for RB Jordan Howard (3/28)
This is a significant fantasy move for both teams since Howard is now the favorite to lead the Eagles in carries and his absence in Chicago opens up major work for Tarik Cohen and Mike Davis. Howard had a down season (935 yards rushing on 3.74 YPC) in 2018 after averaging 1,218 yards (on 4.61 YPC) in his first two seasons. It's a low-risk move for the Eagles since Howard is still on his rookie deal. He's not likely to catch many passes, though his hands were better in 2018 (77% catch rate, a career-high). Howard's arrival throws cold water on the rest of Philadelphia's committee (Clement, Adams and Smallwood). In Chicago, this is big news for both Tarik Cohen and Mike Davis, but especially Davis, who is likely to take over the bulk of the 15.6 carries per game (and short-yardage work) that Howard has vacated. Davis also showed some passing game chops last year in Seattle, so the Chicago offense won't be as easy predict with Davis replacing Howard in the backfield.
Raiders sign RB Isaiah Crowell (3/28)
The Raiders are shoring up the running back corps in case Marshawn Lynch doesn't return this season. Through 13 games last season, Crowell gained 685 yards on 143 carries for a 4.79 yards per carry, though when his 15-carry, 219-yard game against the Broncos is removed, he averaged just 3.64 yards per carry in the other 12 games. If Lynch doesn't return, Crowell could serve as the Raiders' primary thumper with Jalen Richard playing in passing situations.
Saints to sign TE Jared Cook (3/21)
This is a fantastic landing spot for Cook and he'll make a great addition to an already dangerous New Orleans receiving corps. Given the state of the tight end position, Cook has a great chance to finish in the top 10 again in 2019.
Cowboys sign WR Randall Cobb to a one-year deal (3/19)
The Cowboys lost Cole Beasley in the slot, so his 5.4 targets per game are up for grabs. It's unlikely the Cobb develops into a fantasy starter anytime soon, but he might have some spot start appeal in PPR formats if things go his way.
Bengals re-sign Tyler Eifert to a one-year deal (3/16)
In four games in 2018, Eifert averaged 3.8 catches for 45 yards and 0.25 touchdowns. In 14 games since 2016, Eifert has averaged 3.4 catches for 44 yards and 0.43 touchdowns. If he can stay healthy, he has a good chance for a top 10 season.
Jaguars sign WR Chris Conley (3/16)
Conley caught 32 passes for 334 yards and five touchdowns last year. Donte Moncrief signed with the Steelers, so Conley will join Dede Westbrook, Marqise Lee, D.J. Chark, Keelan Cole and C.J. Board in the Jacksonville receiving corps.
Titans trade for QB Ryan Tannehill (3/15)
Tannehill will serve as Marcus Mariota's backup. Mariota has struggled to stay healthy throughout his career, so Tannehill may see action in 2019.
Giants sign WR Golden Tate to a four-year deal (3/14)
This is not a terrible landing spot for Tate. The quarterback situation could be (a lot) better, but there are a boatload of targets available after the Odell Beckham trade. Tate had back-to-back 1,000-yard seasons in 2016 and 2017 and was on pace for 1,182 yards through seven games with the Lions in 2018 before being traded to the Eagles. It's unlikely that he'll be a 90-catch/1,000-yard player in the Giants' run-heavy offense, but he catch between 70-80 balls for 800-900 yards if things go well in New York. This signing is not good news for Sterling Shepard or Evan Engram since Tate is capable of soaking up a lot of targets.
Bucs sign Breshad Perriman (3/13)
Perriman closed the season with four usable fantasy lines—2-81, 1-31-1, 2-76 and 3-45-1—while playing 32% to 46% of the snaps. He was set to re-sign with the Browns before the Odell Beckham trade. Now he's looking for more playing time in Tampa. Bruce Arians likes to stretch the field, and Perriman can definitely do that.
Patriots re-sign WR Phillip Dorsett to a one-year deal (3/13)
Dorsett knows the system and was productive in spots for the Patriots last season.
Steelers sign WR Donte Moncrief (3/13)
Moncrief will help to shore up the depth behind JuJu Smith-Schuster and James Washington.
49ers sign Tevin Coleman to a two-year deal (3/13)
This would be a pretty shocking signing if not for the 49ers purported interest in LeVeon Bell earlier this week. Already in good shape at running back with Jerick McKinnon and Matt Breida, Kyle Shanahan has added Coleman, whom he coached during his stint in Atlanta. This one has RBBC written all over it.
Packers re-sign RFA WR Geronimo Allison (3/13)
Allison started the season strong, posting receiving lines of 5-69-1 (8 targets), 6-64 (6), 2-76-1 (4) and 6-80 (11) in the first four games. That put him on a 76-catch, 1156-yard, eight-touchdown pace over a full season. He was on pace to see 116 targets so he was very much the team's WR2 before a groin/core muscle injury derailed his breakout campaign. Given the start he had, he should be penciled in as the No. 2 option behind Davante Adams heading into 2019, though the Packers have four other young wideouts on the roster.
Buccaneers re-sign Peyton Barber to a one-year deal (3/13)
The Bucs still may make a big move at running back, but Barber's return guarantees the team can tread water at the position until they find their running back of the future.
Washington signs RB Adrian Peterson to a two-year deal (3/13)
This signing throws some cold water on Derrius Guice's 2019 outlook as he comes back from a torn ACL. Washington is giving Peterson starter-caliber money, so it wouldn't be surprising if he led this backfield in touches again this season.
Raiders sign WR Tyrell Williams (3/13)
Williams had a big sophomore season in 2016, catching 69 passes for 1,059 yards and seven touchdowns, but averaged just 42.0 catches for 691 yards and 4.5 touchdowns in his last two seasons. His production in 2016 came with Keenan Allen sidelined, but he played second-fiddle to Allen in 2017 and 2018. Williams will serve as a very capable downfield threat while Brown and Nelson work the rest of the field. Fantasy-wise, it's tough to see the Raiders supporting more than one bona fide fantasy starter at receiver unless Jon Gruden decides to crank up the team's passing volume.
Chargers sign QB Tyrod Taylor to a two-year deal (3/13)
He'll serve as Philip Rivers' backup.
Ravens sign Mark Ingram (3/13)
Clearly bad news for the other Baltimore running backs (namely Gus Edwards and Kenneth Dixon), this is a great landing spot for Ingram, who will play for a decidedly run-heavy offensive coordinator in Greg Roman. Ingram is still on the right side of 30 and hasn't averaged less than 4.6 YPC in the last four seasons. He's also a very capable receiver (3.1 receptions per game since 2015) so he's able to play on all three downs. He should flirt with fantasy RB1 value this year.
LeVeon Bell signs a four-year deal with the Jets (3/12)
Bell had back-to-back finishes in the top three in PPR formats prior to his holdout last season. The signing is a huge coup for a Jets offense that featured Isaiah Crowell, Bilal Powell and Elijah McGuire last season. His arrival should certainly help the development of Sam Darnold and open things up in the passing game for the Jets' receivers. The Jets' offensive line struggled in run blocking last season, so we'll have to keep a close eye on how this unit develops during the offseason in order to quantify Bell's outlook for 2019. He certainly has enough talent to finish as a fantasy RB1 in New York, but the talent around him isn't as good as it was in Pittsburgh, and that may affect his overall production.
Not Joking: WR Odell Beckham traded to the Browns (3/12)
Shocker. Beckham will now be paired with an up-and-coming young quarterback in Baker Mayfield and the duo are now poised to, as one former Brown put it, wreck the league. Normally we shy away from wide receivers who change teams, but Beckham should see a ton of work and he'll enjoy an upgrade at quarterback to boot. It's a downgrade for Jarvis Landry, who was already a question mark as his usage declined once Freddie Kitchens took over the play-calling. This is obviously a huge boost to Mayfield's 2019 outlook. In New York, Beckham's absence will create opportunities for Sterling Shepard and Evan Engram, among others. The Giants have some work to do at receiver now that Beckham is gone.
Bills to sign WR Cole Beasley (3/12)
Beasley will play the slot for the Bills, a role that was manned mostly by Zay Jones and Isaiah McKenzie last year. Beasley could have some value in PPR formats, though Josh Allen doesn't seem like the kind of quarterback to check the ball down all that often.
Bills to sign WR John Brown (3/12)
This signing takes some wind out of the sails of Robert Foster, who came on late last year as the Bills' primary deep threat. It's not a terrible landing spot for Brown since he'll be playing with Josh Allen, who has a pretty good deep ball and isn't afraid to take deep shots. Still, the Bills' offense isn't potent enough to support multiple fantasy starters at the receiver position.
Dolphins to re-sign WR DeVante Parker (3/12)
This is surprising as it seemed that Parker's career had run its course in Miami. There's a new regime in town and he has a chance for a fresh start.
Saints to sign RB Latavius Murray (3/12)
Murray will likely replace Mark Ingram as Alvin Kamara's backup. Kamara's should continue to see a major role in the offense and is one of the safest picks in the first round.
Saints re-sign Teddy Bridgewater (3/11)
Bridgewater has a chance to be the heir apparent to Drew Brees.
Colts to sign WR Devin Funchess (3/11)
Despite his struggles in 2018, Funchess gives the Colts a much needed upgrade at their WR2 spot. His size is a good complement for T.Y. Hilton's skill set. He should be in the WR4 mix in 2019.
Bears to sign RB Mike Davis (3/11)
Update: The Bears traded Jordan Howard, so Davis will serve as the "thunder" to Tarik Cohen's "lightning." Davis showed good passing game chops in Seattle last year, so he can catch the ball as well. The Chicago offense shouldn't be as predictable in 2019 with Davis replacing Howard in the backfield.
Titans to sign WR Adam Humphries (3/11)
Humphries is coming off of a 76-catch, 816-yard, five-TD season in Tampa, so he'll take over the slot for the Titans. He'll likely be a factor as a WR4/WR5 in PPR formats. His departure is more good news for Chris Godwin in Tampa.
Bills sign TE Tyler Kroft (3/11)
Buffalo let Charles Clay walk so Kroft may have the chance to start if he can beat out Jason Croom.
WR DeSean Jackson to return to Philadelphia (3/11)
With Golden Tate likely gone, the Eagles are planning to sign Jackson to take the top off the defense. With Alshon Jeffery, Zach Ertz, Nelson Agholor and Dallas Goedert, it's unlikely that Jackson will see enough targets to be an every-week fantasy starter, though he always seems to return good value in best ball formats. This signing is good news for Carson Wentz, who now has another dangerous weapon to utilize. It's great news for Tampa Bay's Chris Godwin, who should play 90%+ of the snaps with Jackson out of the way.
Jaguars to sign QB Nick Foles to a four-year deal (3/11)
In his last 12 full games for the Eagles, Foles averaged 20.3 PPG, throwing for an average of 271 yards, 1.75 touchdowns and 0.83 interceptions per game. The Jaguars lack the weapons in the passing game that the Eagles have, though that could still change this offseason. He'll likely be ranked as a low-end QB2 in August.
Bills sign RB Frank Gore to a one-year deal (3/11)
Gore will serve as the primary backup to LeSean McCoy. His departure may open up more work for Kenyan Drake in Miami.
Jets to sign WR Jamison Crowder to a three-year deal (3/11)
The soon-to-be 26-year-old Crowder had back-to-back finishes in the top 32 in 2016 and 2017 but struggled to a No. 87 finish (PPR) last year due to injury. His arrival should help to take the pressure off of Robby Anderson, but he'll be working the same part of the field as Quincy Enunwa. New HC Adam Gase has plenty of experience working with good slot receivers given his time in Miami with Jarvis Landry. Crowder's arrival is good news for QB Sam Darnold too.
Lions agree to terms with TE Jesse James (3/11)
James is a solid run-blocker and fills a need that the Lions have had since Eric Ebron left in free agency last year. He'll be a big target in the redzone but will likely be a TE2/streaming type rather than a fantasy TE1.
Bengals re-sign TE C.J. Uzomah to a three-year deal (3/11)
Uzomah filled in for Tyler Eifert in 2018, posting 43 catches for 439 yards and three touchdowns on 61 targets. He played at a 71-target pace in the 12 games where he played more than 75% of the snaps, so he'll have a good chance to finish as a middling TE2 if the Bengals don't bring in a better pass-catching tight end.
Lions signed WR Danny Amendola (3/11)
There are a plethora of slot receiver options available in both free agency and the draft, but the Lions elected to pull the trigger early on Amendola.
Raiders trade for WR Antonio Brown (3/10)
The move is great news for Derek Carr and the entire Oakland offense, but it's a significant downgrade for Brown. Carr is no Ben Roethlisberger and there may be growing pains in Oakland, especially given Jon Gruden's struggles to get the most out of Amari Cooper (whose production exploded once he landed in Dallas). It's clearly a downgrade for Roethlisberger, though JuJu Smith-Schuster, James Washington and Vance McDonald stand to benefit the most from Brown's departure.
Chiefs sign RB Carlos Hyde (3/9)
Hyde has averaged 3.56 since the start of the 2017 season, so it seems unlikely that the Chiefs are looking to give him lead back touches after the emergence of Damien Williams late last year. Hyde isn't much of a pass-catcher; he only has one season with more than 30 catches in his career. If the Chiefs don't use an early-round draft pick on a running back then Williams should be in line for 15+ touches per game.
Washington trades for QB Case Keenum (3/7)
Washington is planning as if Alex Smith (broken leg) will miss the entire season, so Keenum is the Plan B. They could also draft a quarterback or make a run at a passer in free agency.
Broncos trade for QB Joe Flacco (2/13)
Lamar Jackson's emergence as the starter late in 2018 made Flacco expendable in Baltimore. His best fantasy finish was back in 2010, when he finished No. 11. He had back-to-back No. 14 finishes in 2011 and 2012, but he has finished No. 19 or worse in four of the last five seasons (from 2013 to 2017). He's a competent quarterback, so compared to Case Keenum, Flacco is probably a wash for Emmanuel Sanders and Courtland Sutton. The Broncos may use an early draft pick on a rookie quarterback as well.