Never-Too-Early 2019 Quarterback Rankings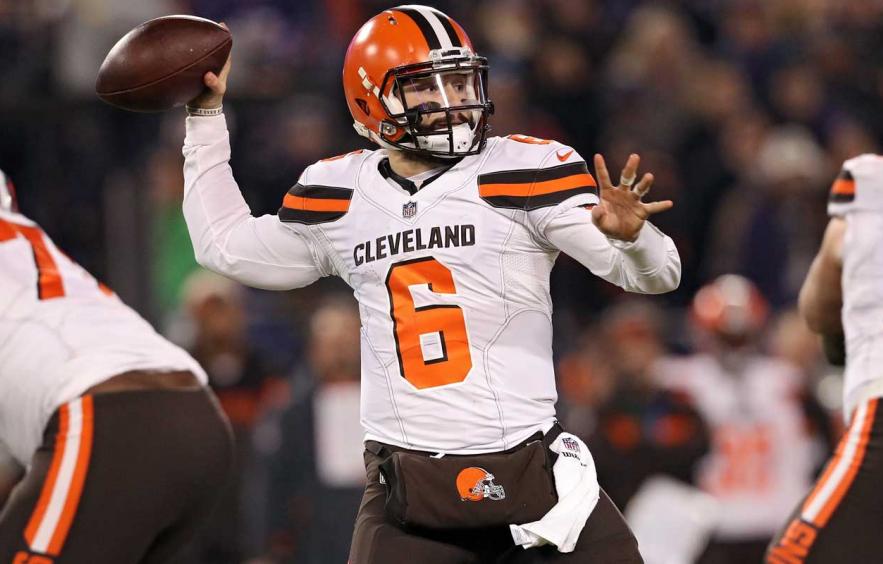 Patrick Smith/Gety Images
Below you'll find my fourth stab at 2019 rankings for the quarterback position and will likely serve as the final update prior to the 2019 NFL Draft. Once the Draft is complete, I'll begin to work on our official projections for 2019.
The rankings are based on half-PPR scoring systems. I've included 2018 points per game (Week 1 through Week 16) and two-year points per game (where applicable). I've also included the difference (DIFF) between my rank and the player's current average draft position (ADP) in DRAFT 12-team best ball half-PPR drafts. A positive number means that I'm relatively high on the player while a negative number means—you guessed it—that I'm relatively low on the player.
Below the rankings you'll find some discussion about a few players that jump out as particularly good or bad values heading into the spring.
---
More Never-Too-Early Rankings: RB | WR | TE
---
The quarterback position continues to be loaded with productive players, so my usual approach won't change: It pays to wait on the position. In 2016, six quarterbacks were drafted outside of the top 12 and subsequently finished in the top 12 in total scoring. In 2017, four quarterbacks—
Alex Smith, Carson Wentz, Philip Rivers and Jared Goff—accomplished the same feat. In addition, Deshaun Watson was on pace to finish as the No. 2 quarterback prior to his injury in Week 8. In 2018, we added four more late-round quarterbacks—Patrick Mahomes, Matt Ryan, Jared Goff and Dak Prescott—to this list.
3/10/19 Updates
Relative to the first edition of these rankings, the Antonio Brown trade (from Pittsburgh to Oakland) caused Ben Roethlisberger to move down a few spots with Derek Carr moving up a few spots.
Since the beginning of the 2017 season, Carson Wentz has averaged 20.1 fantasy points per game, which is solid QB1 production. His 2018 production is considered a disappointment, but if we ignore his three-interception debacle in New Orleans, he averaged 19.0 fantasy points in his other 10 games, which is about what Philip Rivers scored as 2018's No. 13 fantasy quarterback. He had the third-highest per game average through 13 games in 2017, so he has proven top five upside. If he's fully healthy for OTAs, and recent reports say he will be, his ADP should rise significantly this offseason. Right now, he's an excellent late-round pick in the double-digit rounds.
4/11/19 Updates
Nick Foles landed with the Jaguars. It's not an ideal landing spot, but it is a starting gig and Jacksonville does have some talent at receiver. In his last 12 full games for the Eagles, he has averaged 20.3 PPG, throwing for an average of 271 yards, 1.75 touchdowns and 0.83 interceptions per game.
Baker Mayfield's splits with Freddie Kitchens calling the plays are very encouraging for 2019, now that Kitchens has been promoted to head coach. Mayfield averaged 19.0 PPG from Week 9 on, after Kitchens took over. He had the No. 10 per game average in that span, so consider him a low-end QB1. Update: Mayfield now looks like a solid QB1 with the addition of Odell Beckham.