FFPC Playoff Challenge Strategy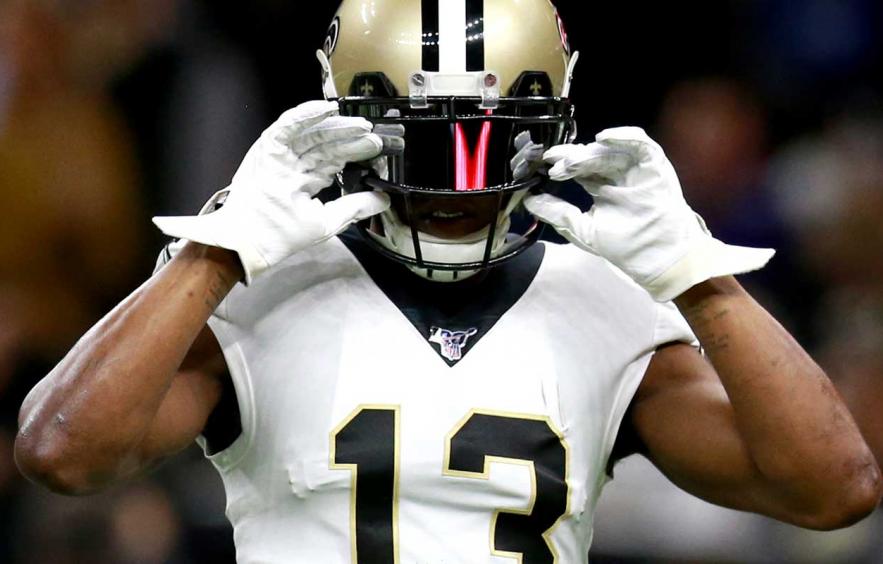 Sean Gardner/Getty Images
With the regular season over, the Fantasy Football Players Championship (FFPC) is offering an awesome postseason contest with a big prize pool—their Playoff Challenge! This is a unique format—that's both difficult and fun—with two options to play: a $35 entry fee version and a $200 entry contest. It's important to understand the rules and how the contest works before you draft your team.
Rules
The FFPC Playoff Challenge is similar to a daily fantasy tournament but is played throughout the playoffs. You can find the full rules here but I'll quickly summarize them for you as well. You build one lineup with 12 players and you are not allowed to make any changes for the rest of the playoffs after this Saturday. The twist is that you are only allowed to pick one player from each team. That's right, no stacks with one team. Your starting lineup is comprised of:
1-QB
2-WR
1-TE
4-Flex (RB/WR/TE)
1-Kicker
1-Defense
As usual, with contests at the FFPC, scoring is PPR and TE-Premium. This means running backs and wide receivers get one point per reception while tight ends get 1.5 points per reception. The rest of the scoring is pretty standard. The only other quirk is players score double in the Super Bowl. So you really need to have two skill players in the Super Bowl to have a shot. Check out our potential Super Bowl Matchups to see the probabilities of which two teams might make it to the big dance.
With 14 playoff teams and only 12 starting spots, you will be forced to entirely fade two teams. You will also have to use two teams to start a kicker and defense. John Paulsen and I both broke down our FFPC Playoff Challenge strategies for this piece.
John Paulsen's Strategy
Our playoff projections are available here. If you're going to use them, you'll need to add TE-premium for the tight ends. Expected games played are an important piece of the puzzle. I've been working with our resident data scientist, Kevin Zatloukal, on optimal lineups and strategy. We used a combination of 538's ELO projections, Football Outsiders' playoff projections, and our own tweaks to generate our final expected games played projections.
Take a GPP mindset when setting your lineup
We aren't going to win if we only go with chalk. Lineups that have won this competition have had a mix of chalk and contrarian plays. We're looking for a few low-owned players who have the potential to outperform their teammates. Raheem Mostert is a great example from last season. While the chalk was on George Kittle, Mostert outscored him by a margin of 80.4 to 28.7.
Identify the likely Super Bowl teams
The Super Bowl bonus is important. We want to have two high-scoring players going in the Super Bowl. Think the Saints have a good shot of beating the Packers in Lambeau? Make sure you have Alvin Kamara, Drew Brees, or Michael Thomas in your lineup. Don't pick Jared Cook, Wil Lutz, or the Saints defense if you think New Orleans is going to make a run. Are there contrarian picks (i.e. Brees, Thomas) who have a chance to outscore the likely chalk picks (Kamara) for your Super Bowl teams?
Fill out the rest of your roster with a mix of chalk and contrarian plays
Look at the matchups and projected scoring. A team's No. 1 RB (i.e. Derrick Henry) might be the obvious play, but if the No. 1 WR (A.J. Brown) has a decent chance to outscore him, it may pay to zag while others are zigging. I don't particularly like Brown's matchup against the Ravens, but this is the mindset we need to have when filling out our roster.
Pay special attention to the No. 2 seeds
This year, the No. 2 seeds have to play an "extra" game while having roughly the same chances to make the Super Bowl as typical No. 2 seeds, so you'll see that the Bills and the Saints lead our projections in estimated games played. Also, the lack of substantial crowd noise makes the Bills a little more likely to upset the Chiefs in Kansas City. (I'm not sure home-field advantage in Lambeau is reduced as much if the Saints have to travel to Green Bay.) For this reason, there are only two Bills I would consider since I want to have a high-scoring player if they make the Super Bowl.
Do you foresee any upsets?
If you think the Ravens have a good chance to beat the Titans and then turn around and beat the Steelers (or whoever) in the second round, then you may want to use Lamar Jackson as your quarterback. The same line of thinking applies to Tom Brady, Russell Wilson, or Ryan Tannehill.
Connor Allen's Strategy
There are multiple ways to go about building a lineup and a ton of great resources to help—we have a slew of playoff materials. I personally like to go through all the top players on every team, imagine how each team will play when winning, project who will play the most games, think about who the chalk (highest-owned players) will be and how I can pivot off them when it makes sense—the key being when it makes sense.
Last year, Joe Paeno and I won the Divisional Round FFPC challenge with Patrick Mahomes at quarterback. He was one of the highest-owned quarterbacks but a big pivot off Lamar Jackson. Both Davante Adams and Derrick Henry were also very chalky plays. The way we differentiated and shipped the contest was by playing Raheem Mostert and fading a 70+% owned George Kittle. The way we got there was by thinking about how the 49ers want to play, and what they will do if they are winning. While Kittle was obviously a big part of their offense, the 49ers relied heavily on the running game, and would just impose their will through the running game when winning. Mostert had been seeing the majority of work heading into the playoffs and was a perfect pivot off Kittle. This played out well as Mostert exposed a league-bottom Packers run defense and outscored Kittle pretty handily. Looking for those types of opportunities is crucial in this contest.
Teams to consider fading
I generally like to start off by figuring out which teams should be faded or used primarily for the purpose of selecting a kicker or defense. Since there are 14 total teams and only 12 spots, there will be four teams you are either fully fading or using only for their kicker or defense. The best way to go about deciding this is to pinpoint teams that are either going to be in low-scoring affairs or will almost certainly lose in the first round. This can be determined by leveraging odds from sportsbooks. I've pinpointed five teams to fade below:
Chicago: 9.5-point underdogs, 19.5 team total
Washington: 8-point underdogs, 18.75 team total
Los Angeles Rams: 4.5-point underdogs, 19.5 team total
Cleveland: 5.5-point underdogs, 20.5 team total
Indianapolis: 6.5-point underdogs, 22.5 team total
Let's break it down team by team...
The Washington Football Team is a pretty easy fade. Terry Mclaurin would be interesting but his splits with and without Alex Smith are pretty discouraging. He averaged just 12.96 fantasy points per game this season with Smith and 17.96 fantasy points per game without him. J.D. Mckissic has seen massive volume through the air at times but most of his big games have come with Antonio Gibson out, who is playing this week. Gibson would be an interesting option if he weren't playing against a top run-defense and in a contest where Washington will likely trail as 8-point underdogs. Washington's defense is a playable option, though.
Even though the Bears are almost certainly going to lose, Allen Robinson is somewhat interesting. Darnell Mooney acted as the team's No. 1 wideout last week but Robinson has been peppered with targets with Mitch Trubisky at quarterback. Mooney is also banged up and missed practice on Wednesday. David Montgomery will be popular based on recent production, but the matchup is difficult and the Bears aren't projected to score many points, so I'm not sure he has very much upside in this spot. I will probably either fully fade Chicago or play their kicker or defense.
Los Angeles Rams
It's unknown if the Rams will start Jared Goff or former AAF standout John Wolford against the Seahawks. Wolford looked pretty good against the Cardinals last week, but that doesn't mean I'm very interested in any of his pass-catchers for fantasy. It's also unclear if Goff does play, how good he will be shortly removed from thumb surgery. Cam Akers is viable, especially if the Rams can spring the upset. He has been receiving bell-cow treatment lately and two games from him could be big. The issue is I'm not sure how much leverage he really provides since he will most likely be close to 30% owned.
The COVID news is pretty bad for the Browns' outlook. Both offensive lineman Joel Bitonio and head coach Kevin Stefanski will miss this game because of COVID. I'm not sure how much in-game coaching matters but the spread moved from Steelers -4 to Steelers -6. Nick Chubb is probably going to be very highly owned after he just went for 14/108/1 against the Steelers last week. He didn't play in their first matchup this season where the Steelers absolutely manhandled the Browns, 38-7. Then last week, the Browns only squeaked out a narrow two-point win, despite Mason Rudolph drawing the start. If the Steelers have any offensive success, Chubb could be a major trap as a two-down back who thrives in positive game script. Jarvis Landry is in play as a contrarian receiver. Post-Odell Beckham Jr. and excluding the run-heavy wind games, Landry recorded eight, eight, six, seven and five receptions. Again, if the Steelers can score at all, Landry could be leaned on heavily.
Indianapolis Colts
Jonathan Taylor is probably going to be higher-owned than he should be. He draws a decent matchup against the Bills but his ceiling games have largely come when the Colts are dominating their opponents and he has a great matchup. In the last five weeks, he has faced Houston (twice), Las Vegas, Pittsburgh and Jacksonville. None of those teams rank above 19th in run defense EPA over the past nine weeks—the Bills rank ninth. The biggest issue with Taylor is the Colts likely won't be dominating as near-touchdown underdogs, lowering Taylor's floor dramatically. If the Colts fall behind, Taylor probably won't see much work with Nyheim Hines still the clear-cut passing down back. I think there will be a lot of recency bias because of his recent domination and drafters will flock to Taylor, despite there being an extremely low floor. None of the pass-catchers are really viable either, but kicker Rodrigo Blankenship should be.
Chalk
These are going to be the highest-owned players at each position, and probably for good reason. You should consider playing only a select few.
Favorite Pivots
These are players who will have lower ownership because of either positional or team requirements in this contest. You need your pivots to outscore the chalk player you are coming off. For example, if Michael Thomas outscores Alvin Kamara, you have a significant edge on the field.
Michael Thomas

(pivot off

Alvin Kamara

)

I expect Michael Thomas to carry some ownership but recency bias should leave Alvin Kamara's ownership at about double that of Thomas's ownership. I think there is close to a 50/50 chance Thomas outscores Kamara straight up, and his ownership certainly won't reflect that after the season he just had. We actually only have Thomas projected for one fewer point than Kamara against the Bears. With Drew Brees back, Thomas looking fully healthy after practicing on Wednesday and the Saints likely to be in at least one shootout, Thomas is a perfect pivot off Kamara. (Note: Remember, Kamara has scored 30.8 points per game in the eight games without Thomas in the lineup. He has scored 18.7 points per game in the seven games with Thomas. Over the past two seasons, Thomas has averaged 19.9 points per game.)
Mark Andrews

(pivot off

Travis Kelce

and

Lamar Jackson

)

This is a big one. Travis Kelce will very likely be the highest-owned player in the entire FFPC Playoff Challenge. Mark Andrews makes a lot of sense here as a Kelce fade and Lamar Jackson pivot. Think about this as a 2v2 of Mark Andrews and Patrick Mahomes versus Lamar Jackson and Travis Kelce. The second combination will come at a much higher ownership than the first. Yet, there are a reasonable amount of outcomes where the first option (Mahomes & Andrews) outscores the second option (Lamar & Kelce) despite all the success Kelce has had this season. Even though Andrews is coming off a disappointing season, he still racked up five games with 20+ fantasy points, according to FFPC's scoring. He doesn't even really need to fully outscore Kelce either—he just needs to keep it close and for Mahomes to outscore other quarterbacks. This is one of my favorite pivots as Mahomes is one of the most likely players to play three games and is an elite fantasy option.
Ronald Jones

(pivot off Tampa Bay passing game)

Tom Brady, Chris Godwin, Antonio Brown and Mike Evans will likely make up most of the ownership related to the Bucs. Ronald Jones could be the key here. The Bucs start off the playoffs as 8-point favorites against Washington. Even if the matchup isn't great for Jones, he has a lot of touchdown equity and will likely see the majority of work in positive game script. The matchup is also tough for the passing game and it wouldn't be surprising for the Bucs to rely on the run game in order to nullify Washington's vicious defensive pressure.
Chase Claypool

(pivot off

Diontae Johnson

and

JuJu Smith-Schuster

)

Chase Claypool will likely be lower owned than his receiver teammates Diontae Johnson and JuJu Smith-Schuster, who are probably better 1-to-1 plays than Claypool, but Claypool is by far the most explosive of the three and his role began to return as the season concluded. Claypool went on record saying Pittsburgh didn't want him to hit the "rookie wall" and limited his workload down the stretch, but they also ramped it back up. Jared Smola of DraftSharks does a good job breaking down his usage:
Chase Claypool said #Steelers limited his workload over the 2nd half of the season to prevent him from hitting the rookie wall.



Then his route rates went like this from Week 13 to 16:

46%

58%

67%

85%



Expect him to be fully unleashed again in the playoffs.

— Jared Smola (@SmolaDS) January 5, 2021
I think Claypool provides excellent leverage and could wind up being sub-5% owned. Two big games from him would put you in an excellent spot to take down the playoff challenge.
Note: For more FFPC Playoff Challenge strategy, check out Jon Jackson's three-part series over at Sports Gambling Podcast.
---
Thanks for reading and if you have any questions feel free to message me on Twitter or on Discord. Be sure to register for this contest soon because it is already more than 60% full!