High Stakes Fantasy Football: 2022 FFPC Best Ball Tournament Recap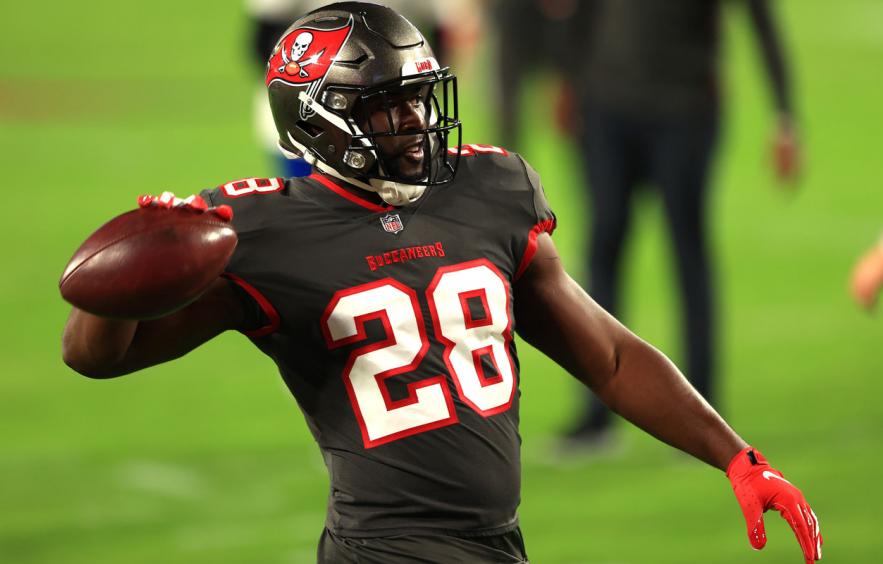 Mike Ehrmann/Getty Images
Best ball continues to be hot in the streets, but one seldomly-discussed tournament is the FFPC's best ball tournament. This tournament is a $125-entry high-stakes league that features a $200k grand prize and just 9,072 total teams in the tournament. This tournament of theirs includes 20-round drafts with a 14-week regular season and single-week elimination playoffs from Weeks 15-17 before a champion is determined at the end of Week 17.
If you're unfamiliar with the FFPC, their leagues famously employ a TE-premium scoring that gives 1.5 points per reception to tight ends with all remaining positions only getting 1 point per reception. Each week, your starting lineup is made up of one quarterback, two running backs, two wide receivers, one tight end, and two flex spots (can be either a running back, wide receiver, or tight end).
In this article, I will go through each of the picks that I made during my slow draft and the thought process behind each. Here's to hoping this team carries me to the finals! Before getting to my picks, here is the final draft board (I drafted from the 1.03):
Round 1
Selection:
Justin Jefferson

(1st)

With Jonathan Taylor and Christian McCaffrey off the board - the consensus number one and two picks - the decision was down to Cooper Kupp and Justin Jefferson. I'm in the Jefferson over Kupp camp right now for a couple of reasons. First, I expect Kevin O'Connell to bring over a much-improved passing attack. Last year, the Minnesota Vikings ranked 21st in pass rate over expectation at -2.2% while the Los Angeles Rams (O'Connell's former team) ranked 6th at 3.2%. A bump in volume for Jefferson (167 targets in 2021, 4th most) could easily see him challenging Kupp (191 targets) for the lead in targets.

Additionally, there are some concerns about Matthew Stafford's shoulder health. While blown a bit out of proportion in my opinion, this is still something that's out there. If it gets aggravated in any way and Stafford has to miss time, Kupp would be catching passes from the likes of John Wolford. Health currently isn't a concern for Kirk Cousins and, while Stafford is the better quarterback, it's not a huge gap and this is enough to give the tie to Jefferson. Finally, Jefferson has topped 1400-yards in each of his first two seasons, the only player to have done so. The guy is an all-world talent, and I'm willing to bet on that success continuing at the third-overall pick in drafts.
Rounds 2 & 3
Selections:
Leonard Fournette

(2nd) and

Tee Higgins

(3rd)

If I had to do this over, I probably would have gone with another receiver in A.J. Brown, Mike Evans, or D.J. Moore (all of which were taken in between my second and third picks) instead of Leonard Fournette. But, he was a bit of an ADP value (was being drafted in the mid-second round at the time) and I love the flexibility that an Anchor-RB approach gives me throughout the rest of the draft.

That said, I made up for not drafting a wide receiver in round two by taking Tee Higgins in round three. Higgins is coming off of a phenomenal second season, finishing as WR13 in PPR points per game. He's clearly the WR2 on an offense that didn't change much this offseason outside of an improved offensive line. I also wrote up Higgins as one of my favorite draft targets in the third round, so he was a smash pick for me here.
Rounds 4 - 7
Selections:
Diontae Johnson

(4th),

Jerry Jeudy

(5th),

Elijah Moore

(6th),

DeVonta Smith

(7th)

How is someone that was second in the league in targets going in the fourth round? Even with the quarterback change, Diontae Johnson should continue to see ample opportunity in the passing game, even if his volume drops by one target per game. And whoever lines up under center for the Pittsburgh Steelers can't be much worse than the corpse of Ben Roethlisberger.

After picking Johnson, I hit the dreaded running back dead zone. Additionally, only one quarterback, surprisingly, had been drafted by my fifth-round pick, so I thought one of Justin Herbert, Patrick Mahomes, Lamar Jackson, or Jalen Hurts would have fallen to me in the sixth round, but that would've been too good to be true.

With that, I loaded up my roster with young, upside-filled wide receivers. Jerry Jeudy, Elijah Moore, and DeVonta Smith have all shown flashes of potential in the past, and by selecting multiple players of this archetype I am relying on one of them to fill my WR3 spot and one of them to fill my flex spot, if possible. These are the types of players I love targeting at this point in the draft as opposed to guys like Amari Cooper (playing with a poor quarterback), DeAndre Hopkins (missing half the season), or Adam Thielen (aging vet).
Rounds 8 - 11
Selections:
Devin Singletary

(8th),

Cordarrelle Patterson

(9th),

Kirk Cousins

(10th),

Mike Gesicki

(11th)

It was high time that I actually went back to the running back well. While I'm not the biggest fan of Devin Singletary in managed leagues, I wanted to find a way to have some equity in the Bills' offense because the weekly ceiling for all of their players is as high as any offense. On the flip side, Cordarrelle Patterson is on what will could be one of the worst possible offenses. However, Drake London and Kyle Pitts are the only other true target competition, and rookie Tyler Allgeier the only competition for backfield touches, Patterson should have no issue securing double-digit opportunities each game.

I considered going with a tight end as my ninth-round pick, but after looking at the rest of the board and knowing that many of the remaining players fell into the same tier, I kept on with running back (as mentioned). Fortunately, this risk paid off as only one tight end went off the board in the 18 selections between my two picks. Then, with the two drafters on the turn already having three combined tight ends, I chose to go with Kirk Cousins as the start of my Vikings stack with Justin Jefferson. Unfortunately, that risk didn't pay off as both Irv Smith (who I had been targeting there) and Cole Kmet went off the board.

In the end, I'm happy I came away with Cousins as I'm bullish on the Vikings' passing attack this year based off of what Kevin O'Connell can bring over from Los Angeles. Mike Gesicki might have been a reach at that point, but I needed to start adding bodies at tight end given this is a TE-premium league.
Rounds 12 - 14
Selections:
Matt Ryan

(12th),

Robert Tonyan

(13th),

K.J. Osborn

(14th)

As my second quarterback in three rounds, I went with Matt Ryan. Though Ryan doesn't have as high of a ceiling as he once did, he'll be playing behind a much better offensive line and in a much better team environment. While it didn't necessarily translate to fantasy production, Ryan maintained solid quarterback play in 2021 with a 1.8% completion percentage over expectation, just ahead of Tom Brady and just behind Josh Allen. A naked Matt Ryan is not something I would typically endorse, but he was the best option available at the time.

With a Week 17 tournament championship, correlation in that week is critical to hitting your potential ceiling. So, continuing the theme of stacking, not only did I add K.J. Osborn to my Minnesota team stack, but I also added Robert Tonyan as my TE2 as he plays for the Green Bay Packers, Minnesota's Week 17 opponent.

K.J. Osborn looks to be the clear WR3 on the Vikings offense, and if my bet on the Vikings passing offense pays off, then this could wind up being a very valuable pick. Furthermore, with Davante Adams out of town, Tonyan has a clear path to being a high-volume tight end. Though he's coming off of an injury, his draft stock is discounted enough that I'm willing to take a flier on him at this point in the draft should he return sooner rather than later.
Rounds 15 - 17
Selections:
Isaiah McKenzie

(15th),

Chris Evans

(16th),

Mark Ingram

(17th)

I've now reached the point in the draft that everyone must power through. The selections I made here aren't the sexiest of picks, but they will surely provide me with some usable weeks. I hate to rehash the correlation argument, but that was the primary logic for both Isaiah McKenzie and Chris Evans. Though I already had pieces of each offense on my team (Higgins and Singletary), these teams do face each other in Week 17 and will likely have one of the higher game totals of the week.

As far as Mark Ingram, though he is set to turn 33 in December, the potential for an Alvin Kamara suspension looming over this team makes Ingram an intriguing late-round dart throw. Ingram is in the late-years Frank Gore stage of his career where he's not going to wow anyone with his explosiveness or efficiency, but 12-15 potential touches per game on a decent offense will give him the opportunity to hit a weekly ceiling if he falls into the end zone a couple of times.
Rounds 18 - 20
Selections:
Trey McBride

(18th),

Jaylen Warren

(19th),

Desmond Ridder

(20th)

In the last couple rounds of the drafts, we are shooting for upside in every way possible. Trey McBride was seen as one of the top tight end draft prospects and on a team that ranked 11th in pass rate over expectation last year, has its top receiver out for the first six weeks, and used 2TE sets at a league-median rate, there could be some opportunity for McBride to shine early on. Not to mention, veteran tight end Zach Ertz will turn 32 in November, and we rarely see tight ends produce at that age.

For Jaylen Warren, his upside is simple: if Najee Harris goes down, he's the RB2 in the offense. Pittsburgh's offensive line leaves a lot to be desired, but that much potential upside and opportunity in Round 19? Sign me up!

Lastly, with only two later-round quarterbacks drafted so far, I knew I wanted to draft a third and one with some upside. Though it's uncertain whether Desmond Ridder will get a shot to start this season, he definitely showed in the preseason that he should absolutely be given an opportunity. If