Strength of Schedule Winners & Losers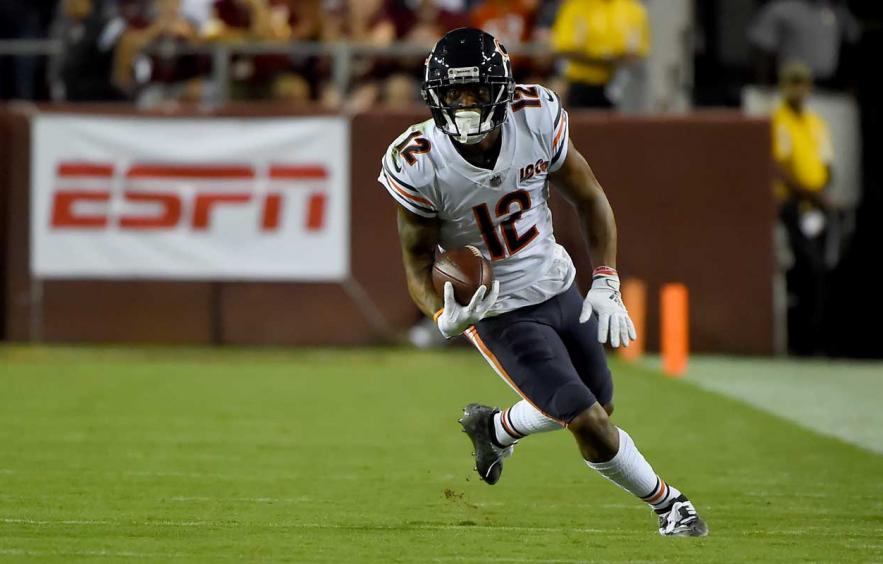 Will Newton/Getty Images
Have you ever been frustrated by the limitations of using strength of schedule to support your fantasy analysis? One common methodology is to include the previous season's win percentage. It's an easy point of data that many use. One limitation of this methodology is that it doesn't take into account free agency, trades, the NFL Draft, or other data points.
Create or join a 2020 Yahoo Fantasy Football League for free today
Our signature strength of schedule metric, Schedule-Adjusted Fantasy Points Allowed (aFPA), removes any biases to provide you with a more accurate picture as you analyze matchups. This metric is a simple way to gain an immediate glimpse at which NFL teams have an advantage or disadvantage versus each position. It's also very useful when evaluating tough roster decisions.
This article will look at a few of the winners and losers with how the 2020 NFL Schedule turned out within the framework of aFPA.
Editor's note: aFPA will be adjusted throughout the offseason as rosters and depth charts change.
Schedule-Adjusted Fantasy Points Allowed to Running Backs
Winners

Click image to see full aFPA rankings.
Losers

Click image to see full aFPA rankings.
Christian McCaffrey was already a prime candidate for regression after his RB1 finish last season. He's dealing with a new coaching staff and a schedule according to our aFPA that is less than ideal. Even if McCaffrey's statistical production comes back down to earth in 2020, he should still be viewed as the top-ranked player.
Devin Singletary had a very successful rookie season, but enters 2020 with competition for touches after the Bills selected Utah's Zach Moss in the third round. This combined with a challenging schedule could limit his upside this season.
Kenyan Drake was the fourth-best fantasy running back once he was traded to the Cardinals last season via trade in Week 9. He signed a one-year transition deal, which implies Arizona isn't 100% invested in him. The Cardinals also drafted Arizona State running back Eno Benjamin in this year's draft and also have Chase Edmonds on the roster. When you combine these factors with Arizona's schedule Drake could be a bust in 2020.
Schedule-Adjusted Fantasy Points Allowed to Wide Receivers
Winners

Click image to see full aFPA rankings.
Losers

Click image to see full aFPA rankings.
The Bills schedule isn't a walk in the park and Stefon Diggs will have to deal with No. 1 cornerbacks on a weekly basis. He's also catching passes from Josh Allen who finished last season ranked 18th in true passer rating and has a tendency to overthrow receivers.
DeVante Parker thrived last season due to a season-ending injury to Preston Williams and the abysmal play of the Dolphins defense. Miami has improved their defense through free agency and the draft and Williams is expected to return this season. When you combine these factors along with the Dolphins schedule Parker could not meet the expectations of his average draft position.
Breshad Perriman faces a daunting schedule after signing with the Jets in free agency. He broke out late last season with the Buccaneers once Evans and Godwin went down, but Perriman will now be seeing a steady dose of No. 1 cornerbacks in 2020. I'm bullish on the Jets offense this season, Jamison Crowder and Denzel Mims are positioned much better with Darnold in New York's passing game.
Schedule-Adjusted Fantasy Points Allowed to Quarterbacks
Winners

Click image to see full aFPA rankings.
Carson Wentz has the potential to finish as a top-three quarterback in 2020. The Eagles have provided him with numerous offensive weapons and the team has a favorable schedule. Wentz has averaged 263.4 passing yards and 21 fantasy points per game in active games over the last two seasons.
Dwayne Haskins is being underrated heading into his sophomore season. His rookie campaign was up-and-down, but Haskins did appear to connect the dots toward the end of the season. He threw for 564 yards, five touchdowns, and one interception in his last three starts. Haskins has a "new sense of urgency" entering the 2020 season to prove himself as a legitimate NFL quarterback. Washington's schedule could help that goal become a reality.
Baker Mayfield should bounce back nicely for the Browns this season with new head coach Kevin Stefanski and the team's schedule. Cleveland has surrounded him with talent, but Stefanski will do with former head coach Freddie Kitchens could not: Place the 25-year old quarterback in positions to succeed.
Losers

Click image to see full aFPA rankings.
Deshaun Watson has the toughest schedule for quarterbacks according to our aFPA. The loss of Hopkins will negatively impact him—Watson and Hopkins averaged 87.8 yards per game together. The duo accounted for 25 passing touchdowns and 182 1st downs in 38 games. Watson is talented enough to overcome the departure of Hopkins, but he's isn't a quarterback you should aggressively target ahead of his average draft position in fantasy drafts.
Josh Allen could struggle this season if he doesn't improve as a passer. He could explode with the Bills addition of legit No. 1 receiver in Diggs, but Allen could implode if he doesn't continue to elevate his craft.
Drew Lock is on everyone's radar as a potential breakout candidate. He's surrounded by enough receiving weapons to succeed, but Lock's lack of starting experience is a concern. The most likely scenario is that the Broncos lean heavily on Phillip Lindsay and free-agent running back addition Melvin Gordon.
Schedule-Adjusted Fantasy Points Allowed to Tight Ends
Winners

Click image to see full aFPA rankings.
Zach Ertz and Dallas Goedert have the easiest schedule for PPR tight ends according to our aFPA. They accounted for 14.4 targets per game last season. This trend will continue in 2020 because the Eagles have historically used a high number of two-tight end sets.
George Kittle has the second easiest schedule for PPR tight ends. He finished as a TE1 in 79% of his games last season. Kittle also led all tight ends in yards per route run. He's a candidate to dethrone Travis Kelce as the fantasy TE1 this season.
The Seahawks have the fourth easiest schedule for PPR tight ends. The Seahawks have filled the No. 3 receiver role with a tight end. Will Dissly operated as the third option in the passing game for Seattle before rupturing his Achilles in Week 6. He averaged 52.5 receiving yards per game. The Seahawks also signed Greg Olsen this offseason. Could this be a shift in Seattle's offensive philosophy? The Seahawks also drafted tight end, Colby Parkinson, in the fourth round and traded back into the seventh round to select tight end, Stephen Sullivan.
Losers

Click image to see full aFPA rankings.
It's difficult to find a true loser at the tight end position considering how desolate things could look outside of the elite options. The hype continues to build for Titans tight end Jonnu Smith this season. Tennessee has the second most difficult schedule for PPR tight ends. The Titans also averaged the seventh-most rushing attempts (28.7) per game last season.
Bringing It All Together
As a gentle reminder, the strength of schedule analysis isn't the end all be all when conducting fantasy football research. It is something you should have an awareness of and factor into your process. What surprised you the most after reading this article? Follow me on Twitter and let's have a discussion about it. Until next time!