NFL Draft Betting Guide & Cheat Sheet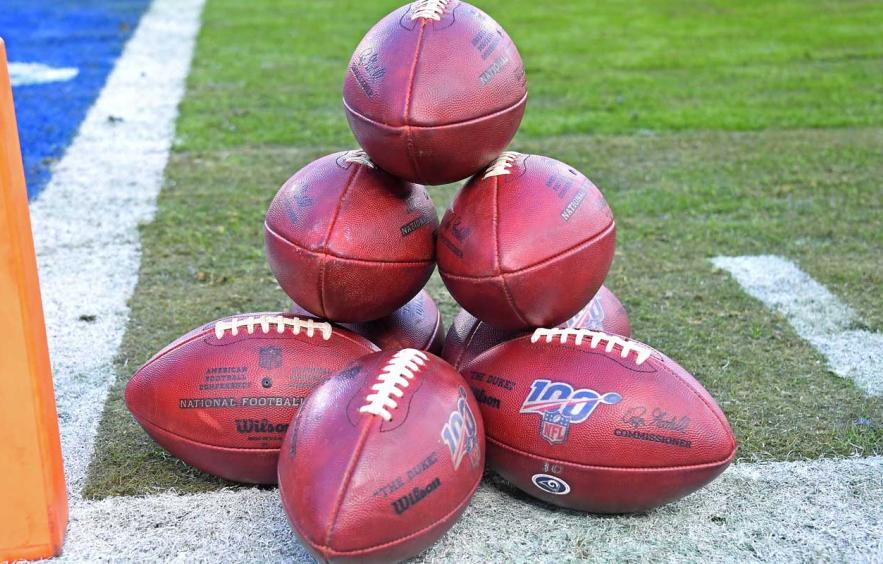 The NFL Draft is right around the corner! As the only big-time sporting event in the near future, DraftKings Sportsbook is offering tons of props that are ripe for the picking. The team at 4for4 has been breaking down our favorite bets of the bunch and utilizing different methods of analysis to find an edge.
NFL Draft Preview
Before diving into our picks that we have already written up, it's important to understand this draft class. There are four quarterbacks likely to go in the first round: LSU QB Joe Burrow, Alabama QB Tua Tagovailoa, Oregon QB Justin Herbert and Utah State QB Jordan Love. The top of the draft will be shaped by where these quarterbacks are selected. The Bengals have the first overall pick and are essentially locked in on Burrow. The Redskins are very likely to pick Ohio State DE Chase Young at No. 2 barring a massive trade package from either Miami or the Los Angeles Chargers. After pick No. 2, the draft truly starts. The Lions sit at pick No. 3 and apparently love Ohio State CB Jeffery Okudah. It makes a lot of sense after the team lost Darius Slay in free agency. Okudah is a talented corner that in some draft classes would be considered the No. 1 overall prospect. The way I'm framing this makes it seem like he is a guarantee to go No. 3 but It's very likely the Lions will consider a trade-down and will still be able to grab Okudah at No. 5 or 6.
---
Want in on the action? Get a sign-up bonus up to $1,000 with DraftKings!
---
Both the Dolphins (Pick No. 5) and Chargers (Pick No. 6) are eyeing a quarterback of the future and are incentivized to trade up higher than the other to lock-in their signal-caller of choice. For the past few months, it's been widely known that the Dolphins are interested in Tagovailoa but lately, multiple sources are reporting that he failed two physicals of teams in the top-10. There is a drum-beat of reports from legitimate NFL sources that Tua's slide may be legitimate and that some teams now may prefer Herbert. On the other hand, Tua posted a virtual pro-day that was impressive. Are the Dolphins creating smoke so that they force the Chargers to unnecessarily trade up and grab Herbert at No. 3 or do they actually prefer Herbert? There are still a lot of questions that remain to be answered and we likely won't know until right before the draft.
The issue with a trade-up at No. 3 is that it likely won't be executed until draft day. Imagine if the Chargers traded up to No. 3 right now. The Dolphins could hypothetically then go ahead and offer multiple first-round picks to the Redskins to then jump the Chargers. That means the Chargers would have then just wasted precious draft capital for no reason. This is one of the main reasons that speculating on the NFL Draft is so fun and interesting. More definitive reports will surely come out in the next week or so but even then, we might not have our answer on what happens until draft day. This makes it difficult to project Picks No. 3–6 and could potentially have an even bigger impact on the entire draft if Tua experiences an Aaron Rodgers-like draft day slide out of the top-10. Do the Patriots or Saints make a move up the board to try and grab their quarterback of the future at that point? So many interesting scenarios could play out come April 23rd.
Ryan Noonan and I will be going in-depth with Evan Silva on our favorite draft props in the coming week in our first 2020 episode of Move The Line! Subscribe here to make sure you don't miss out.
We've put together a cheat sheet going through our favorite bets of the draft and have a link to the in-depth analysis for each pick:
Note: All advice in this article is based on odds available on the date that the respective article was published.
2020 NFL Draft Odds & Picks
We'll continue to add more picks up until the draft, so be sure to stay posted. This is just the beginning for our betting content at 4for4 as we'll have tons of actionable articles throughout the offseason on season-long player props, win totals, futures, and more!