Betting on the First Overall Pick in the NFL Draft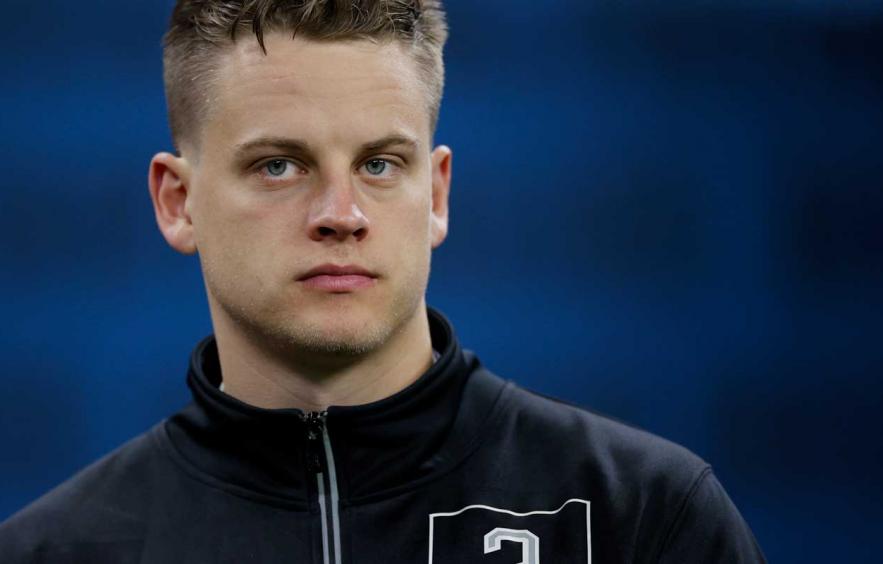 Joe Robbins/Getty Images
With the sports world largely at a standstill, DraftKings Sportsbook is offering odds on a growing number of props for the upcoming NFL Draft. The team at 4for4 will be breaking down a bunch of our favorite bets and how to approach different categories for betting the NFL Draft. I'll be kicking it off with how we should approach betting the first overall pick.
---
---
NFL Draft Props, First Overall Pick
Joe Burrow
Former LSU QB Joe Burrow is the overwhelming favorite to be the top pick at -10,000. This means for you to profit $100 you would have to risk $10,000. Converting this to implied odds, Draftkings is saying there is a 99.01% chance that Burrow is the first overall selection.
Burrow is the massive favorite after winning the Heisman in 2019 at LSU by racking up 5,671 yards, 60 touchdowns, and just six interceptions. He averaged 10.8 yards per attempt while completing 76.3% of his passes and took the college football world by storm. He made massive strides after completing only 57.8% of his passes for 2,894 yards (7.6 YPA) as a junior. He was hardly on the NFL Draft radar prior to last season Coach Orgeron made big changes to their offense by bringing in Joe Brady (now the Panthers OC) as their passing-game coordinator. LSU also had legitimate first-round weapons in WR Justin Jefferson and Jamarr Chase (2021 Draft). Burrow's success was a culmination of being a talented player (four-star recruit out of high school) in a great system with a lot of surrounding talent.
---
Want in on the action? Get a sign-up bonus up to $1,000 with DraftKings!
---
Tua Tagovailoa

and Chase Young

The next closest players to be the first overall pick in terms of odds are QB Tua Tagovailoa at +1600 (16/1) and DE Chase Young at +2000 (20/1). The payouts on both players are exciting but essentially traps. If Tagovailoa had played the entire 2019 season without suffering a season-ending injury there would be more of a discussion for him to be the top overall pick. He recently announced he's "100% healthy" and "could play today" but that likely won't move his draft stock all that much. Young is an outstanding prospect but the Bengals have the No. 1 overall pick and need a franchise quarterback.
Pick Summary
From everything we've heard from the media and analyzing their offseason moves/needs, the Bengals are essentially locked in on Heisman winner Joe Burrow with the first overall pick. To be honest, DraftKings didn't leave much value for you with the odds here and they probably wouldn't have even posted the bet if every sportsbook didn't post an "odds to be the first overall pick" every year. I personally don't like betting on something with anywhere near this much juice as all the value is gone.
Pick: No Value/Stay Away (See all the NFL Draft Props at DraftKings)
Thanks for reading and stay tuned for a bunch of NFL Draft bets over the next few weeks!
Note: All advice in this article is based on odds available on the date of publishing.