3 NFL Draft Team Props: Position of First Round Pick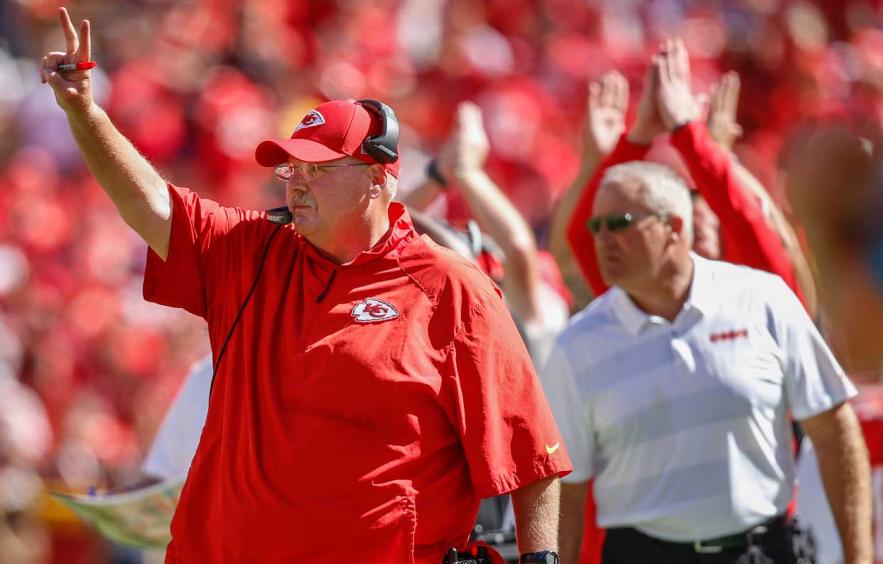 David Eulitt/Getty Images
On DraftKings Sportsbook you can bet on what side of the ball a team will select with their first pick, either offense or defense.
These betting opportunities provide real value to you as they are the slowest to move in relation to rumors and marketplace steam. For example, while the Redskins moved to -800 to draft Chase Young they remained -455 to draft a defensive player with their first pick. Here are three positive expected values on what side of the ball a team will select first.
---
---
Rams

First Pick: Defense -125

The Rams offseason was spent losing players, but not adding them. They have lost Brandin Cooks, Todd Gurley, Clay Matthews, Cory Littleton, Nickel Robey-Coleman, Dante Fowler, and Eric Weddle. They added, well no one. They have two second-round picks and per The Draft Network, their three biggest needs are on the defensive side of the ball at linebacker, edge, and cornerback. With the three biggest needs on the same side of the ball, betting they go that direction at just -125 is a positive expected value bet. Yes, they lost Brandin Cooks, but Josh Reynolds has been solid in his spot starts, and at running back they used a third-round pick on Darrell Henderson just last year.
Vikings

First Pick: Offense +149

The Vikings have three major holes: wide receiver, cornerback, and offensive tackle. They have two first-round picks at 22 and 25 after trading Stefon Diggs to the Bills and starting Olabisi Johnson simply won't cut it. They also lost Xavier Rhodes this offseason, creating a hole on the outside, even if he was a shell of his former self in 2019. They have needed an offensive tackle for the better part of a decade and that's no different coming into this draft. The most commonly mocked player to the Vikings at 22, per NFL Mock Draft Database, is WR Denzel Mims. I think the Vikings will address two of their three needs in the first round and getting plus money odds seems like extreme value. Despite 66% of their top needs being on offense, the implied odds suggest they address offense just 40.2%. I think it's much closer to a 50/50 proposition and grabbing +149 is a +EV move.
---
Want in on the action? Get a sign-up bonus up to $1,000 with DraftKings!
---
Chiefs

First Pick: Defense -182

The Chiefs return 10 of 11 starters from their Super Bowl-winning offense but lost cornerback Kendall Fuller and defensive end Emmanuel Oghbah. The only starter from the offense that left was guard Stefan Wisniewski. This offense is absolutely loaded with slight needs at running back and guard. If you want history on your side before you place a wager, Andy Reid's draft history is exactly that. In his career drafting inside the top 100, 31 of his 64 career draft picks have been on either a defensive lineman or cornerback, exactly what this Chief team needs. In addition to that, he has never drafted a running back in the first round in 22 years and has always looked offensive line late, with just seven total linemen drafted in the top 100. With a glaring need at corner, a lot of talented corners likely in available in players like Jaylon Johnson, A.J. Terrell, Trevon Diggs, and Jeff Gladney, and Andy Reid's draft history of targeting corner and defensive line, it's worth paying the Juice on the Chiefs taking a defensive player first.
| Prop | Pick | Odds | Unit | Limit (Bet Down To) | |
| --- | --- | --- | --- | --- | --- |
| Playing Position of Rams' First Drafted Player | Defense | -125 | 1.25 | -135 | Bet Now! |
| Playing Position of Vikings' First Drafted Player | Offense | +149 | 1.00 | +140 | Bet Now! |
| Playing Position of Chiefs' First Drafted Player | Defense | -182 | 1.82 | -200 | Bet Now! |
Note: All advice in this article is based on odds available on the date of publishing.