Offseason Moves and Draft Needs: AFC East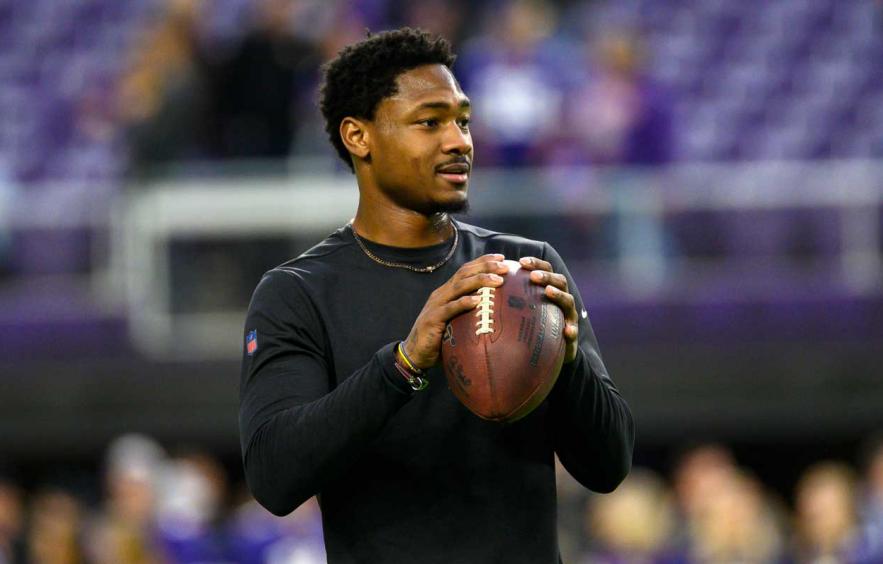 Stephen Maturen/Getty Images
This is part one of an eight-part series detailing the biggest offseason moves and where teams still need to fill holes via the NFL Draft. Here, I will focus on the AFC East with analysis on how moves and draft needs will impact fantasy football in 2020.
---
More Divisions: AFC South | AFC North | AFC West | NFC East | NFC North | NFC South | NFC West
---
New York
Jets
What Changed
Fantasy Impact
The Jets came into the offseason desperate to improve on an offense that ranked 32nd in yards and 31st in points per game. This team was desperate for playmakers and offensive line help. The Jets added PFF's fifth-highest-graded pass-blocking center in Connor McGovern, guard Greg Van Roten who only allowed one sack last season, and Seahawks swing tackle George Fant. They are also in the Trent Williams market, as well as looking at adding a tackle at 11th overall in the draft. While they are on their way to improving Sam Darnold protection after allowing the second-highest adjusted sack rate in 2019 at 9.8%, they still are desperate for receivers.
They lost Robby Anderson and replaced him with career journeyman Breshad Perriman. Perriman—a former first-round pick—only has 10 career starts to his name, but did flourish at the end of 2019 in Tampa Bay when Mike Evans and Chris Godwin got hurt as he stepped up as the WR1 for the Bucs. In the final three games of the NFL season, no player saw more air yards than Perriman who had 17 catches, 349 yards, and four touchdowns on his 26 targets. Perriman is a steal right now in Anderson's role as he is going six rounds lower in FFPC drafts than Anderson went last year and was actually a more efficient receiver last season.
In 2019 Perriman finished with a higher yards per route run than Anderson, as well as more yards per target, yards per reception, and a higher true catch rate, finishing with just 133 fewer yards, despite seeing 27 fewer targets. The Jets are sure to add at least one receiver—the question is when. At 11, CeeDe Lamb, Jerry Jeudy, and Henry Ruggs are real possibilities each of which would have different impacts on Perriman and Jamison Crowder. Second-round possibilities include Denzel Mims, Jalen Reagor, and Laviska Shenault if any of the talented pass-catchers are to fall in this loaded class.
Crowder saw 122 targets last season and finished with 975 yards and six touchdowns, with a healthy Darnold and as the only receiver currently on the team with any chemistry built, he could be a PPR monster this season. Perriman is one of my favorite late-round targets—with his late-season surge and supreme athleticism, I would expect him to equal or surpass Anderson's 2019 numbers with the Jets. The two guys who could change my tune on Crowder and Perriman are Lamb or Jeudy at the 11th overall pick because either player would step in and be the number one receiver on this team.
Buffalo
Bills
What Changed
Fantasy Impact
If the Bills came into the offseason with a glaring need it was a top-flight receiver for their young quarterback. They answered the bell by trading for former Vikings star receiver Stefon Diggs for their first-round pick. Diggs wanted out of the Vikings run-first approach as they were 30th in the NFL in passing with just 29.2 attempts per game. However, he goes to another low-volume pass offense in the Bills who finished 21st with 33 pass attempts per game. What does this mean for both Josh Allen and Stefon Diggs in fantasy for the 2020 season?
For Diggs, the word is caution—since 2010, just 31% (13/42) of top-48 PPR receivers changing teams improved in PPR points per game as it takes time to gain chemistry with a new quarterback and get on the same page. The good news is where Diggs wins, Allen has been his best. Last year, Diggs was ninth in completed air yards and finished top six in yards per reception, yards per target, and yards per pass route run. Allen struggles mightily with accuracy, but he likes to take his deep shots. His only two categories that he finished top 20 in last season were deep ball attempts (eighth) and pass attempt distance (14th). While Diggs was extremely efficient, he needs more red zone volume if he is going to rely less on splash plays, catching just one pass in the red zone in 2019.
Josh Allen however, was 46th overall among quarterbacks completing just 49.1% of his red zone passes. Since the trade, Diggs's ADP has dropped eight spots to 59th overall on FFPC and Allen has climbed 11 spots to 74th overall. Allen gets a boost as a much-needed wide receiver talent gives him all the weapons he needs to succeed. Guard Quinton Spain returning gives him all five linemen back from last season. Expectedly, since the trade, John Brown's stock has dropped like a rock going from 97th overall to 132nd in FFPC ADP. Brown saw a 25.7% target share in 2019, 10th best in the NFL, and that ranking is sure to fall off a cliff. He is likely to be a high variance WR4 in 2020.
The big winner to this point of the Bills offseason has been running back Devin Singletary. With Frank Gore unsigned, the Bills were rumored to be in on multiple free-agent backs, but passed on all of them. McDermot has said how high he is on Singletary and we saw that from Week 8 on as Singletary played 68% or more of the snaps in every game to finish out the season, with 18 or more opportunities in the final five games. Now comes the NFL draft. The Bills have added multiple defensive pieces and are rumored to be interested in running backs. If they take one in the first three rounds it could hurt Singletary, and if someone like Jonathan Taylor were to fall to them, Singletary's value would be shot. Singletary is one player whose stock is set to skyrocket if the Bills pass on running back earlier, or could tank to a fantasy handcuff if they take a back early.
New England
Patriots
What Changed
Fantasy Impact
You may not have heard, but that Tom Brady guy left the Patriots to sign with the Tampa Bay Buccaneers. After 20 years in New England and reigning terror on the AFC East, there is a new general in town and his name is Jarrett Stidham. Stidham was the number two dual-threat coming out of high school and was the 133rd pick of the 2019 NFL draft. In last year's preseason, he completed 67.8% of his passes for 8.1 yards per attempt, finishing with four touchdowns and one interception. I mentioned his dual-threat ranking in high school because he showed off his legs in the preseason as well, with 17 rushing attempts in his four appearances—Brady had just 26 rush attempts all of last regular season. The big question mark here is whether or not the Patriots done at quarterback—the likeliest answer is no.
While a free agent quarterback like Cam Newton, Jameis Winston, or cheap trade for Andy Dalton currently seems unlikely, adding one via the draft is a reasonable expectation. Currently, on DraftKings, Jarrett Stidham is -305 to be the opening-day starter, while the next-closest quarterback (Brian Hoyer) is +1000 to start. While that would leave you to believe Stidham is a lock, the Patriots most likely pick in the first round per DraftKings Sportsbook is a quarterback at +200 odds. He may open the season as the starter, but he could find himself back on the bench quickly.
What this means for skill position players is an unknown. There is not enough data to go off of for how Stidham could impact a Patriots team that rotates backs and are game-script-dependent like no other. Over the final three games of the season, James White, Rex Burkhead and Sony Michel all played at least 20% of snaps but none exceeded a 45% snap rate. However, if the Patriots go into tank mode as they are rumored to do for Trevor Lawrence, Michel could be in trouble as 201 of his 247 carries came when the Patriots were tied or leading.
At wide receiver, the Patriots are left with an aging Julian Edelman who is rumored to be on the trade block along with first-round disappointment N'Keal Harry, who averaged just 4.4 yards per target. The Patriots are very likely to add another receiver into the mix via this loaded draft class who will have a chance to start right away opposite Harry.
Miami
Dolphins
What Changed
Fantasy Impact
The Dolphins season started as soon as the games ended in January. They had a tanking strategy, trading away stud players Laremy Tunsil and Minkah Fitzpatrick for more draft capital and more money to spend on free agents. They have done just that so far, loading up with talent on the defensive side of the ball adding five new starters on defense in Byron Jones, Kyle Van Noy, Emmanuel Ogbah, Shaq Lawson, and Elandon Roberts. The reason this is significant is that it put the Dolphins in position to go all-in on offense with their six picks in the top 70, three of which are in the first round with two in the second.
Writing up the Dolphins offseason is likely more difficult than any other team in the league. This team is going to look very different on April 26th, but let's try to predict some of the moves they make. While Fitzpatrick probably starts Week 1 of the 2020 season, he will give way to a new young quarterback in Tua Tugovailoa or Justin Herbert. The Dolphins will either trade up to three or stand pat at five, but either way, expect them to have their new franchise single caller early into draft night. From there look for them to add at least one tackle, one of the top rookie backs and take advantage of a loaded rookie class at wide receiver.
Whichever back the Dolphins take will have the draft capital to thrive from day one. I look for them to land one of the top five backs in the draft in Jonathan Taylor, D'Andre Swift, J.K. Dobbins, Clyde Edwards-Helaire, or Cam Akers. The Dolphins did give Jordan Howard a two-year contract and made him the 14th-highest-paid back annually per year, but his salary is in the range of other part-time backs. Howard has never had the passing game chops and relied on volume to be fantasy relevant and will need the Dolphins to look elsewhere in the draft to have a real impact in 2020.
At wide receiver, the Dolphins could easily add someone to compete with Preston Williams—an undrafted, though talented second-year receiver coming off tearing his ACL—and yards-after-catch savant Albert Wilson. DeVante Parker signed a four-year $40 million contract and is set to lead the team in targets again, though his late-season volume is sure to come back to earth as the Dolphins receivers get healthy and they add more talent through the draft. Tugovailoa's ball placement could do wonders for Albert Wilson's RAC ability, and Justin Hebert's cannon would be fantastic for Parker's downfield game.