Offseason Moves and Draft Needs: NFC South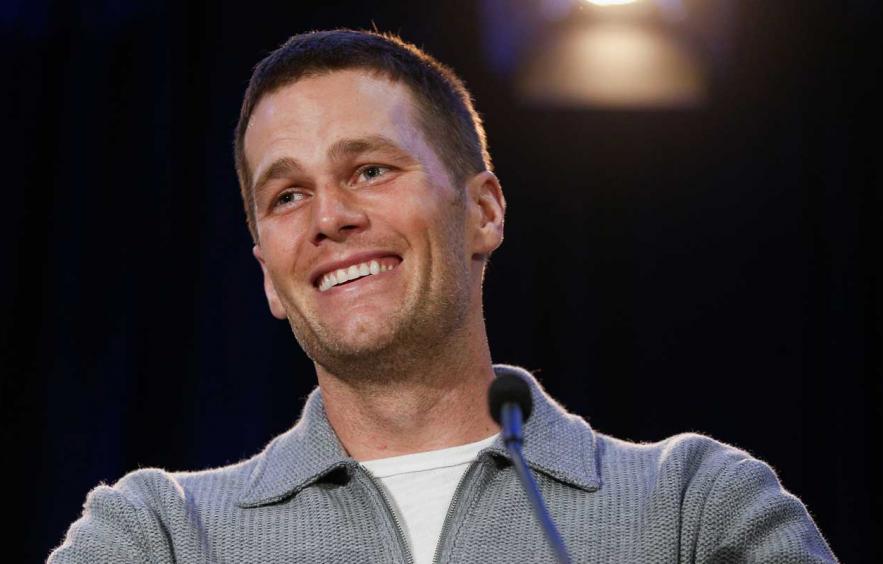 Bob Levey/Getty Images
In this eight-part series, I go through each division and breakdown offseason moves for each team as well as draft needs. This will focus on the NFC South and how the offseason will impact fantasy football in 2020.
---
More Divisions: AFC East | AFC North | AFC South | AFC West | NFC East | NFC North | NFC West
---
Tampa Bay
Buccaneers
What Changed
Fantasy Impact
Gone is Jameis Winston and he will be missed. Maybe not in the win-loss column, but in the fantasy world he certainly will be. He was part of the not-so-prestigious 30 touchdown/30 interception club. He constantly forced the ball down the field and with so many bad turnovers, opponents would quickly score and he would start firing again. Winston led all quarterbacks in pass attempts, passing yards, completed air yards, total pass distance, interceptable passes, and deep ball attempts in 2019. While the team's efficiency is sure to improve, Tom Brady and the entire Bucs offense doesn't have the same upside in 2020.
While the volume won't be replicated, Brady is flat out better than Winston even heading into a season at the age of 43. He attempted 57 fewer deep balls than Winston, but completed 41.7% of them compared to 36.3% from Winston, despite having the deep threats of a high school offense in New England. Bruce Arians's offense should still be top in the league in passing and Evans and Godwin are sure to be top-flight receivers again. Godwin has passed Evans in ADP, as people are all over the receiver who will play slot with Tom Brady and are down on the "noodle arm" Brady-Evans downfield pairing. Evans has a buy-low window right now after leading all of football in air yards and showing the highest weekly ceiling of any receiver in 2019. His targets may drop, but his catch rate is likely to rise.
Ronald Jones has truthers. Why? Who knows, but he's got em. The Bucs are likely targeting Andrew Thomas at pick 14 to improve the offensive line for the running game and more importantly to protect Brady. This will likely leave Jones fans going to bed happy, only to wake up the next day and see the Bucs potentially take his replacement. Jones has seen more than five targets in a game once in his career, including both college and high school. He tested as an average athlete and has shown below-average production across the board. If the Bucs take a back in the second or third round he has workhorse potential. This team should be considered a top-flight landing spot for a D'Andre Swift, Jonathan Taylor, J.K. Dobbins in the second or Cam Akers or Clyde Edwards-Helaire in the third.
New Orleans
Saints
What Changed
Fantasy Impact
The Saints are one of the league's most complete rosters. They came into the offseason with two potential holes on offense, one at guard and one at receiver, but re-signed Andrus Peat and added receiver Emmanuel Sanders into the mix. Last year, Michael Thomas set the NFL catch record and dominated the team's target share like we have never seen before. He needed a running mate as TreQuan Smith and Ted Ginn simply weren't cutting it. The Saints have one of the oldest cores in the league with Drew Brees (41), Jared Cook (33), and Sanders (33) all at the tail end of their career, but their roster is all in one 2020.
Look for the Saints' fantasy outlook to remain the same both before and after the draft as anyone they add to the offense is unlikely to have a year-one impact. Brees will be one of fantasy's top quarterbacks again in 2020 after finishing 2019 with 20 or more fantasy points in six of his last seven games. His efficiency is at or near the top of the league every year and 2019 was no different, leading the league with a 79.6% true completion percentage. Backup QB Taysom Hill was talked up all offseason and is a dynasty buy at a dirt-cheap price tag. While it is unlikely he is the future starter, with his rushing upside, if he ever becomes the starting QB he could be a top-five fantasy quarterback with ease.
The rest of the Saints offense runs through Thomas and Alvin Kamara with secondary pieces being highly volatile, upside players. Kamara battled knee and ankle injuries in 2019, missing four games and being on the injury report for seven. He never seemed quite right, but fully healthy in 2020 he is locked and loaded as a first-round pick. He only scored six total touchdowns last season after scoring 31 total touchdowns in his first two years, so he is certainly due for positive regression. Kamara is locked and loaded as a first-round pick. Thomas is fantasy football's number one receiver and that won't be changing anytime soon this offseason.
Carolina
Panthers
What Changed
Fantasy Impact
Gone are Ron Rivera and Cam Newton and in steps former Baylor head coach Matt Rhule whose new offensive coordinator is Joe Brady. The fantasy community is excited about the coaching change and they should be. Rhule turned around a left-for-dead program in Baylor and was given a seven-year contract. This gives him time to build a team the right way and not fight for his job day one. Brady called the plays for an LSU offense that broke college football, averaging over six touchdowns and 568 yards per game. He ran an uptempo offense, filled with deep shots and splitting the back out to create mismatches for the defense. He inherits an offense with the best receiving back in the business in Christian McCaffrey, young star D.J. Moore, 4.31-speed demon Curtis Samuel, and they added more speed in Robby Anderson (4.41). This offense has the weapons to put up points in bunches and should be highly entertaining. On top of that, they lost their top corner, interior lineman, and all-pro linebacker this offseason. The offense is going to be playing catch-up a lot, and they have the weapons to do just that.
Newton was one of fantasy football's best quarterbacks, but the Panthers decided it was time to move on. Teddy Bridgewater finally gets a chance to start after losing his job in Minnesota due to a horrific knee injury. He won games for the Saints last year and played well, but from a fantasy perspective was pedestrian, scoring over 20 points just once in five starts. Teddy is a highly accurate, but conservative quarterback who averaged just 6.02 air yards per attempt in 2019. His weapons and coaching system will likely look for him to open it up and if he does, he could be a steal with an ADP of 120 on FFPC. If he remains conservative, he will hurt the ceiling of all the weapons around him.
The Panthers have as much talent in their skill position as any team in the NFL. McCaffrey plays nearly every snap, has a chance to catch 100 balls, and is locked and loaded as the number one overall player in drafts. Moore just turned 23 and already has two 1,000 yard seasons under his belt. The explosive athlete could thrive with Bridgewater as Moore is elite after the catch. Samuel's upside is hurt by Anderson and Teddy's conservative game. The counterpoint is that Samuel had a great 2019 even if the production didn't match up to the tape. He had the highest rate of uncatchable targets in football last season and a more accurate QB could unlock his big-play potential.
Atlanta
Falcons
What Changed
Fantasy Impact
Gone are Austin Hooper and Devonta Freeman and in steps Todd Gurley and Hayden Hurst after a trade with the Ravens. The Falcons 11 projected current starters are all former first-round picks, so it's safe to say talent isn't an issue on offense. All of their top needs are on defense and I don't expect the Falcons to add fantasy-relevant pieces in the first two days, despite rumors they may add a back in the second round.
The Falcons threw the ball a lot in 2019, leading the league in pass attempts with 45.9 per game. Matt Ryan threw for over 300 total yards in 11 of 16 games and with that kind of volume he can support multiple top-flight fantasy receivers. What held Ryan Back from being a top-flight fantasy quarterback was the lack of touchdowns. He had the third-most pass attempts in the red zone, but his 4.2% touchdown rate was significantly lower than his 5.8% touchdown rate in 2018 and 7.1% touchdown rate in his MVP 2016 season. If he finds the end zone more he should beat his 94th ADP on FFPC.
One reason Ryan should improve on his touchdown rate is the surrounding playmakers. Julio Jones has been fantasy's most consistent receiver for the last six years. He has six straight seasons over 1,300 yards, has averaged over 90 yards per game in all six seasons, and only has one season with fewer than six touchdowns. Despite being labeled as an injury risk, Julio has only missed four games in the past six seasons. Draft Julio with confidence again this season and enjoy the locked-in production. Calvin Ridley should take a big step forward in his third season without Mohamed Sanu and Hooper holding back his volume. Ridley went from playing 60-75% of the snaps with Sanu to a 79% or higher snap rate in every game but one without Sanu. During that time, ridley averaged 82 yards per game and never saw less than five targets.
Gurley is only 25 years old, but has arthritis in his knee and didn't look like the same player in 2019. The Rams made the decision to move on and the Falcons added him on a one-year contract. Gurley was known for his touchdown upside, big-play ability, and talents in the receiving game. Last year, per Player Profiler, he finished with just a 2.7% breakaway run rate, 42nd among backs and led all backs with nine drops. He scored 14 touchdowns, which maintained his RB1 status but was a touchdown-dependent back in one of the league's top offenses. Rams backs the last three years have averaged 21.3 touchdowns—the Falcons are unlikely to replicate that. He has the backfield to himself, but the touchdown upside isn't the same in this offense. He will need to improve his efficiency in the passing game to hope to maintain top-12 running back numbers in Atlanta.