Draftkings Reignmaker Core Strategy: Week 10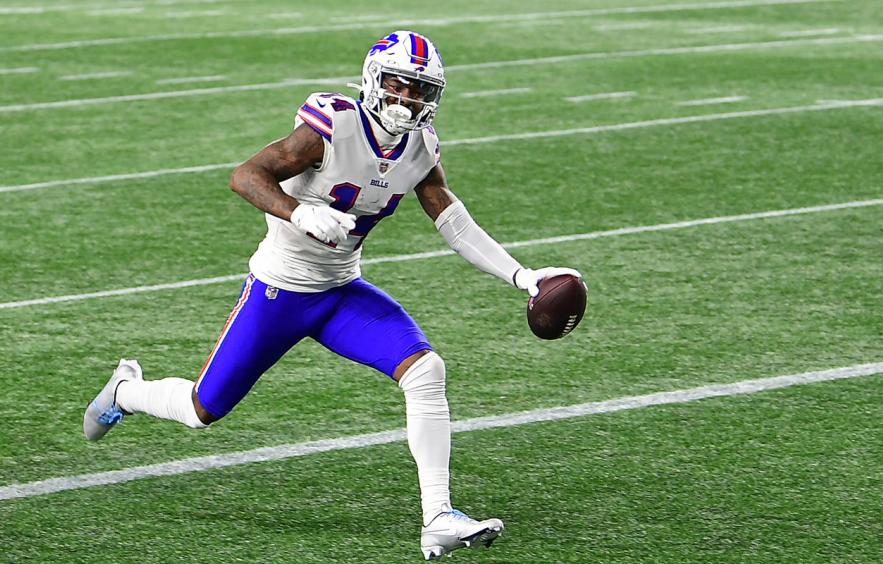 Billie Weiss/Getty Images
Week 10 has arrived for both the NFL and the over 40 million fantasy-football-playing heroes out there in the U.S. alone. We're officially in the back half of the 2022 season, which means plenty of information to work with from performances so far, so let's dive right into some Core strategy for Week 10. Matt Price and I opened a Rare pack on Make It Reign, our pack-opening video show that includes a look back at last week's outcomes and some early-week strategy. Our pull was somewhat less than thrilling, leaving us with a Rare Jarvis Landry who might have some utility in weeks ahead, and core cards for Kyler Murray, Randall Cobb, Damien Harris, and Diontae Johnson. We'll open up a new pack each week on Make It Reign, which drops every Tuesday on our YouTube Channel.
---
More DraftKings Reignmaker Content!
---
For Week 10, 15 players are designated as "SuperStars", and only one SuperStar card is allowed in each contest lineup:
Core SuperStar Strategy
Week 10 SuperStar Strategy
The Baltimore Ravens, Cincinatti Bengals, New England Patriots, and New York Jets all get Week 10 off, removing QBs Lamar Jackson and Joe Burrow from the player pool.
The Carolina Panthers host the Atlanta Falcons on Thursday Night Football, but the 13 remaining SuperStar cards dodge that game. The Tampa Bay Buccaneers play the Seattle Seahawks in Munich, Germany early on Sunday morning, another one that doesn't affect the SuperStars for the main slate. The San Francisco 49ers host the Los Angeles Chargers for Sunday Night Football, taking out QB Justin Herbert and RBs Austin Ekeler and Christian McCaffrey. Finally, the Monday Night matchup between the Washington Commanders and Philadelphia Eagles removes QB Jalen Hurts from main-slate consideration.
Patrick Mahomes' Chiefs are at home against the Jaguars and have the best implied team point total at 29.75 along with the week's highest projected game total at 50 points. Josh Allen's Bills aren't far behind with a 28-point implied team total and 48.5-point game total, facing the Vikings at home. The Giants host the Texans in a game with a lower 38.5-point game total, but they're favored by 5.5 with a 22-point team total, which keeps Saquon Barkley in consideration. Nick Chubb is very interesting, playing in Miami in a game projected for 48.5 points and a 22.25 implied team total. On the other side of that game is Tyreek Hill, who is on the better side with a 26.25 team total.
Ultimately, my choice for Week 10 is between Tyreek Hill and Nick Chubb. It's a bit of a Sophie's Choice situation choosing between going with Nick Chubb, which still allows for Stefon Diggs, while choosing Tyreek Hill also allows a Stefon Diggs pairing but precludes the top 3 options at RB. In the end, I'll go with Tyreek Hill because that Hill/Diggs duo can be joined by some very entcicing non-SuperStar RB options in players like Travis Etienne, Dalvin Cook, Josh Jacobs and Jamaal Williams.
Core Marketplace Values
Kyler Murray

, QB ARI

Priced at just $12.00, Kyler Murray is an excellent value for the week. 4for4's top 5 ranked quarterbacks for Week 10 include 3 SuperStars, Murray and Justin Fields, but Murray carries the lowest price among them all and doesn't block you from using a SuperStar RB or WR.
Nick Chubb

, RB CLE

can be picked up for just $9.00 and ranks as 4for4's RB5 for the week, and while his SuperStar status is partially the reason, it's still a worthy card to own. Cleveland's 2nd-half schedule is a bit easier than its 1st half by opponent aFPA, and Deshaun Watson's return in Week 13 will represent a seismic shift for the Browns' offense that stands to benefit Chubb.
Jamaal Williams

, RB GB

Jamaal Williams is the PPR RB15 for the season, despite garnering only nine receptions in eight games played. His 8 touchdowns in 8 games is the main reason, and yet the Packers have faced one of the more difficult schedules in the league in opponent aFPA to running backs. With D'Andre Swift not quite ready for a heavy workload, Williams had 24 carries last week against Green Bay. This week, the Lions face a Chicago defense allowing the 4th-highest aFPA to RBs. Williams can be had for $4.75.
JuJu Smith Schuster, WR KC
Over the last 5 weeks, Smith-Schuster ranks as the PPR WR12 despite only playing 4 games due to the Chiefs' bye in Week 8. Priced at $7.00 and ranked as 4for4's WR11 this week, he's a steal. Kansas City faces a Jacksonville defense allowing the 6th-most aFPA to WRs in PPR formats, and Smith-Schuster is averaging 7.5 targets per game.
Week 10 Tournament Strategy
RMF Classic - CORE - $50K Fiat Frenzy [$5K to 1st]
Let's focus on the largest Core tournament, the $50K Fiat Frenzy that includes the 10 Sunday afternoon games as the main slate, which excludes the ATL@CAR Thursday night game, the TB@SEA early Sunday game in Munich, the SF@LAC Sunday night game, and the WAS@PHI Monday night game. The payout structure awards $5,000 to first place, payouts down to $5 for 4,150th place, and a Core Plus pack prize all the way down to 6,150th place. At the time of this writing on Thursday morning there are 5,609 entries in the Week 10 contest, and Core Fiat Frenzy contest for Week 9 ended up drawing 26,743 entries by kickoff.
Top Options at Each Position
QB:
Patrick Mahomes

, KC (SuperStar)

Few teams have been able to slow down Patrick Mahomes' fantasy output in 2022, and I wouldn't bet on Jacksonville and their 18.0 aFPA (23rd) to QBs to be the team to do it. Mahomes is coming off of consecutive 400+ yard passing performances, and the Chiefs' offense has fully integrated its receiving core in the wake of losing Tyreek Hill in the offseason. The Chiefs matchup with the Jaguars has the highest projected game total on the slate at 50-points, and Kansas City's 29.75 team total tops the charts. The Chiefs are passing at the 2nd-highest rate in the league, and there's nothing that prevents you from stacking Mahomes with one of his top receiving options. Josh Allen would have been a strong option here, but he didn't practice at all this week with an injury, making it very unlikely he plays on Sunday.
RB:
Josh Jacobs

, LV

The Raiders host the Colts at home for a game total projected at 43 points with Las Vegas projected to score 24.25 of that total. Given the Colts' struggles on offense since elevating QB Sam Ehlinger to start, the game script doesn't project to force the Raiders away from the run. Jacobs is the RB6 for the week, and projects to score the same 17.8 fantasy points as SuperStar Nick Chubb.
WR:
Stefon Diggs

, BUF

Here are 4for4's top 6 projected wide receivers for Week 10:

1. Cooper Kupp (SuperStar)

2. Tyreek Hill (SuperStar)

3. Stefon Diggs

4. Davante Adams (SuperStar)

5. Justin Jefferson (SuperStar)

6. A.J. Brown (MNF)

Soooo...yeah. Stefon Diggs is a cheat code at this point. Buffalo is at home, with a 28-point implied team total in a game projected for 48.5 points. Buffalo is passing at the 3rd-highest rate, facing a Vikings team that's 25th in aFPA to WRs, and Diggs has a massive 34.6% share of Buffalo's WR targets. Sometimes you don't have to overthink things.
WR/TE:
JuJu Smith-Schuster
I wrote about Smith-Schuster above as a marketplace value, whose PPR WR12 rank on the season might surprise the more casual fantasy player. Travis Kelce is Patrick Mahomes' top target, and he's an understandable selection here, but he's also likely to be the most-drafted receiving option. Jacksonville ranks 27th in aFPA to wide recievers, but ranks 8th overall in aFPA to tight ends. Smith-Schuster has actually out-scored Kelce over their last 3 games at 66.5 PPR points to Kecle's 55.6. Kelce will still get a strong target share, but attacking the Jaguars' defensive weakness should work well out for Smith-Schuster.
FLEX:
Travis Etienne

, JAX

Travis Etienne is the PPR RB6 for the season, and yet he's dodged SuperStar status so far. The Jaguars are rushing the ball at the 10th-highest rate, and in the two games since Jacksonville traded away James Robinson, Etienne has rushed 62 times for 265 yards and 3 touchdowns. The first of those matchups was against a Denver defense allowing the 11th-best aFPA to RBs. Etienne now faces a Kansas City defense that's ranked 26th in aFPA to RBs. The projected game script may not be the most favorable with Jacksonville projected as 9.5-point road dogs, but the Jaguars have continued to rely on the run even when down, rushing at the 10th-highest rate when down by 10 points or less.