Waiver Wire Watch: Week 14 Targets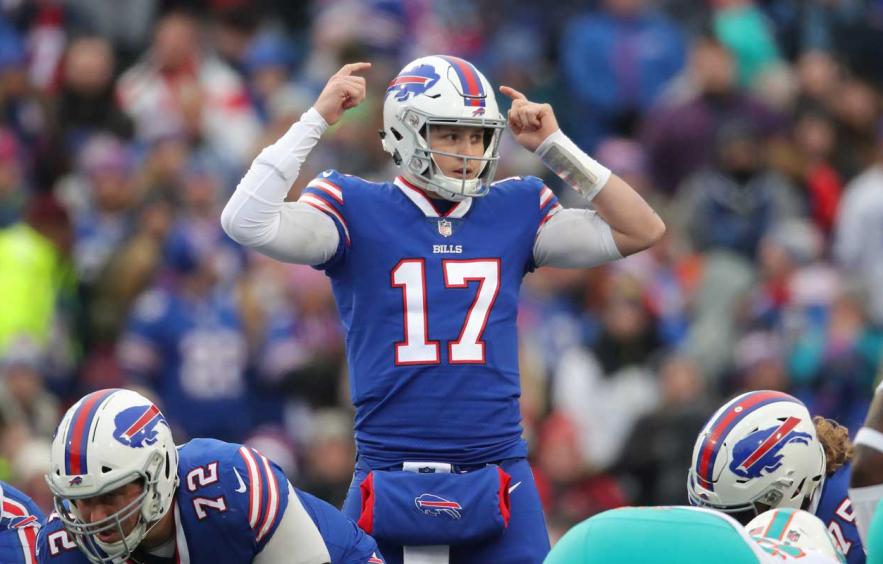 I'm not here to comment on Kareem Hunt the person, only the situation his off-the-field problems have left us with in fantasy. Specifically, how Spencer Ware is suddenly a starting running back in one of the two best offenses in the NFL. I'm also not here to take victory laps; I have had plenty of misses this year. With that said, two weeks ago I told you to pick up Ware. I also suggested Carlos Hyde, who got a start this week, even if it didn't go well.
Running backs get hurt, players get suspended, things happen. I've said this so many times the last few Waiver Wire Watches, but a bench stocked with high-floor fill-ins isn't likely to help you much this time of year. Spend your time on waivers adding somebody who could be the next Ware or pursuing defenses with good matchups.
I know, I know, I am a broken record, but it isn't possible to over-emphasize this concept. It absolutely can be the difference between a title and a first round exit.
Throughout (what is left of) this series, we will be using PPR scoring, a $100 FAAB budget and a 50% threshold for player ownership. The intro to Week 1's edition of WWW goes into far more detail about that. Please also use the linked sources to take a moment to familiarize yourself with Josh Hermsmeyer's air yards and our own Schedule-Adjusted Fantasy Points Allowed (aFPA) metrics. As always, John Paulsen will edit this piece and reorder/adjust the prices as necessary.
Quarterbacks
Lamar Jackson

, Baltimore

Ravens

We knew it wouldn't always be pretty. Despite the bad turnovers, relatively ineffective passing and a concussion scare, Jackson has posted 17.5 PPG, showing a high floor and tantalizing weekly upside. With upcoming showdowns against the Chiefs and Buccaneers, the schedule will continue to make life easy. A presumed Week 14 return from Joe Flacco won't. It sounds like the plan is for the two to split time in what will almost certainly be a mess for fantasy owners and the Ravens themselves. That doesn't mean Jackson isn't somebody who should be owned. Whether you start him this week or not is another conversation best left for when our rankings come out.
Josh Allen

, Buffalo

Bills

Allen's floor is somewhere in the sub-zero range, but as he has proven the last two weeks, his ceiling resides only a step or two below the best of the best. Allen's back-to-back strong fantasy performances have netted him 55 points. Add in Week 3's 27.7-point breakout and he has piled up 82.7 points in his three best games. As impressive as that is, the 35.1 points he's totaled in his other five outings is perhaps even more remarkable. Is Allen a play for the conservative among us? Not exactly. But if you find yourself a massive underdog who is starting a low-end option at quarterback, I think he is well worth gambling on in a good matchup against the Jets.
Ryan Tannehill

, Miami

Dolphins

Tannehill has been perfectly serviceable since he came back, tossing five scores against only a single interception the past two games across 49 attempts. The Dolphins are highly unlikely to be able to get away with such a low volume passing attack against the Patriots this weekend, making Tannehill a potential low-end streamer. This is a bit of a risky play with a player who has a low floor, but if you are searching for a quarterback at this point in the season, you may not have a better option.
Running Backs
Jaylen Samuels

, Pittsburgh

Steelers

The Steelers, their head coach and noted NFL insider Ian Rapoport all say James Conner's lower-leg injury is minor. None have said if he will play this weekend against Oakland, but it sounds like it is at least a possibility. Dr. David Chao (@ProFootballDoc), an expert in analyzing injuries using film, initially predicted a high ankle sprain. With the news from Rapoport, Dr. Chao tweeted out, "Swelling will be the key. A high ankle injury can mean leg as it involves the two bones of the lower leg and how they are held together." Chao went on to say that if it's not swollen today, then Conner could very well play in Week 13. If that's the case, Samuels' role will be limited. Update 12/4: Conner has been ruled out, so Samuels should draw the start and lead the Steelers' in RB touches in a nice matchup against the Raiders.
Jeff Wilson

, San Francisco

49ers

So, Matt Breida is hurt. Again. Still. Always. Forever. Injuries lead to opportunity, which is where Wilson comes in. He had 15 carries and eight receptions for a total of 133 yards filling in for Breida against the Seahawks. The 49ers have already announced their starter won't be playing, giving Wilson another run this weekend in a contest with the Broncos. No longer crushing oranges, Denver's D is mid-pack in our aFPA metric. Overall, they are a middling team, which should keep the game close enough Wilson gets plenty of action. He's an RB3 with RB2 upside, and right now, he projects to have the biggest workload of all the waiver wire RBs.
Justin Jackson

, Los Angeles

Chargers

Let's hop in the Wayback Machine to see what I said about Jackson just last week:

"The biggest knock on the rookie is a lack of power and ability to break tackles. If the Chargers use him as a change of pace option, those faults should be less apparent, giving Jackson a chance to make a fantasy impact on maybe as few as eight to 10 touches. Adding somebody like Jackson won't cost you much and there are a few scenarios that could play out where his presence on your roster could end up a significant boon."

If not for a touchdown, I would have missed the mark here, but a touchdown is exactly the sort of thing a dynamic athlete like Jackson can provide.

I'll let John Paulsen take it from here, as he and I are on the same wavelength concerning the rookie back. Mr. Paulsen says:

"There are reports Melvin Gordon could be back as soon as this week, but it would be pretty reckless for a team with Super Bowl aspirations to rush back their star player for an extremely winnable home game against the Bengals. Assuming Gordon sits another week, I think we'll see a two-man committee with Austin Ekeler and Justin Jackson. Ekeler isn't going away, but Jackson should see 12-15 touches in a game that the Chargers are likely to control the whole way."
Jalen Richard

, Oakland

Raiders

I've written so many words about Richard this year, he should probably take out a restraining order. I'm not in love with the guy (is what I will tell the authorities), but I do enjoy the steady high-floor output at a position where that is hard to find on the waiver wire. After a 3.6 point Week 12 blip, Richard was back to his old tricks on Sunday, scoring 13.6 points, the eighth time he has breached the double-digit threshold in 12 tries this year. Will he do it again against the Steelers this week? Probably. Will he hit 15 points or score a touchdown for the first time all season? Probably not. Am I OK with that considering the price? Absolutely.
Ty Montgomery

, Baltimore

Ravens

Sitting at 10 targets and 19 touches the last two weeks, Montgomery is looking like a potential option for deep leaguers and desperate owners alike. The touches have led to a so-so 10 PPG, which isn't exactly league-winning production. It's not nothing, though, and games against the Chiefs and Buccaneers coming up should force the Ravens to pass to keep up, making Montgomery a nifty late-season flier.
LeGarrette Blount

, Detroit

Lions

As you may have guessed, Blount's value is tied directly to Kerryon Johnson's knee. The thing is, Johnson still hasn't practiced, and the Lions are in the midst of a lost season, making me wonder if we are going to see the rookie again this year. This is obviously speculation but is well within the realm of possibility as there isn't much value in them risking exposing Johnson to long-term damage. Whether Johnson plays this week or not, Blount is somebody to snag until we know more. He has been busy without Johnson in the lineup, touching the ball 36 times in two weeks. An RB2 as long as he is in charge of the backfield, Blount is a solid option for those in need.
The Upside Handcuffs
The rest of this motley crew is made up of the backs I consider the best of the best in terms of sub-50% owned upside handcuffs. Rashaad Penny, Giovani Bernard, Royce Freeman, Rex Burkhead, Devonta Freeman and Rod Smith all have either the talent, potential opportunity or both to help you win your league if they were to take over as the guy in their team's backfield. As I said in the intro, Spencer Ware has been on this list the last two weeks. So too was Carlos Hyde, although he didn't work out all that well on Sunday.
Nearly every single one of us has a player on the end of their bench they don't need. Add one of the backs I mentioned and enjoy the 15+ touches if the guy ahead of them on the depth chart misses time.
Wide Receivers
Adam Humphries

, Tampa Bay

Buccaneers

Last week in WWW, I said this about Humphries:

"He has averaged an impressive 16.6 fantasy points the last five weeks thanks to four scores, 325 yards and 26 receptions. That is mid-to-high-end WR2 output from a guy owned in less than a third of leagues. If you want to get a piece of Humphries, do it now before Tampa faces the Ravens and Cowboys Weeks 15 and 16."

DeSean Jackson's absence no doubt helped Humphries make me look good, as he scored 19.1 points against the Panthers. I expect him to keep things rolling against the Saints next week in a game that could see somewhere in the neighborhood of a billion points.
Chris Godwin

, Tampa Bay

Buccaneers

Since I gave myself a pat on the back for recommending Adam Humphries last week, I'll do the same for Godwin, who tallied 101 yards and a score on Sunday. Here is what I said:

Another week, another Godwin appearance in WWW. You know the drill by now: high floor, some weekly upside, would explode if Mike Evans or Adam Humphries went down or if DeSean Jackson's hand/thumb issue ends up serious.

Assuming Jackson's thumb doesn't magically heal after two weeks of issues, Godwin should check in as a WR2/3 against the Saints.
Dante Pettis

, San Francisco

49ers

The third highest scoring receiver for Week 13 pre-Monday Night Football, Pettis is on a major roll over the two games since the 49ers bye: he has scored three times, caught nine balls and racked up 206 yards while averaging 23.7 fantasy points. Pierre Garcon looks to be getting close to healthy for the first time in two months, which could put a damper on Pettis' output. It wouldn't make much sense for head coach Kyle Shanahan to prioritize the veteran over the rookie, though, so his volume should remain.
Courtland Sutton

, Denver

Broncos

While his highlights have shown a special player, Sutton has largely underwhelmed production-wise this season. I don't think we can blame him, though, as Case Keenum hasn't delivered in his first season under center in Denver. The low-volume nature of the aerial attack for the boys in orange, who are 22nd in the league in pass completions, has helped keep Sutton from catching five passes in a game all season. In fact, his four receptions on Sunday is the first time he had more than three. Hamstrung by a struggling offense, it's remarkable the rookie receiver has been able to score a touchdown or top 50 yards in eight of his last nine games. Maybe games against San Francisco and Oakland the next three weeks, which the Browns sandwiched in between, will give us the big game we desire.
TreQuan Smith, New Orleans
Saints
Back to back donuts, albeit one as the result of sitting out with an injury, shouldn't make for inclusion on the list. An 85% snap rate on Thursday, explosive upside and catching passes from one of the GOATs gives me the chutzpah to go ahead and do it anyway. Forget the Dallas game happened and sign up for a Week 14 showdown with the Buccaneers. Week 15 against the Panthers has promise as well.
Mike Williams

, Los Angeles

Chargers

Before you start reading my prose on Williams, go to Spotify and fire up "Quit Playing Games (With my Heart)" by the Backstreet Boys. I find it really drives home my feelings on the Chargers' sophomore.

Why isn't Williams seeing seven or eight targets every week when he is clearly superior to Tyrell Williams and Travis Benjamin, proving a to be a high-level producer on limited targets? Volume or not, the Bengals and Chiefs will present little challenge the next two weeks.
Curtis Samuel

, Carolina

Panthers

Believe it or not, Samuel is second on the Panthers in targets, yards and aDOT and leading in air yards, and touchdowns over the last five games. His breakout has coincided with injuries to Torrey Smith and Devin Funchess, the latter of whom is on the mend and should be at least close to full strength this coming weekend. With that being the case, I have him on here not only because of his potential at wide receiver, but because if Christian McCaffrey were to miss time for some reason, Samuel seems like the natural option to pick up much of his pass-game work and at least some of what he does as a running back. I can't be sure how the pie would be divided if this all came to pass, but I can't shake the feeling Samuel would be the biggest beneficiary, perhaps even to a league-winning degree.
DeVante Parker

, Miami

Dolphins

Since regaining his role in the offense Week 8, Parker leads the Dolphins in every major category. His respective 33, 36, 81 and 31 percent leads in targets, yards, yards after the catch and air yards are especially stark. He comes with a low floor (two games of four or fewer points his last five outings) and has difficult matchups each of the next three weeks, but if you are in a deep league, he comes with upside in the games the Dolphins are sure to be underdogs (Weeks 14 and 15 against New England and Minnesota).
Antonio Callaway

, Cleveland

Browns

The Browns have been messing around with their wide receiver mix of late. Even Jarvis Landry hasn't been immune, as his snap percentages the last three weeks are 68, 61 and 81. With 118 to Landry's 121, Callaway trails the supposed number one receiver by a paltry three snaps over that span. Where he doesn't trail is in fantasy scoring, yards, yards after the catch, touchdowns, aDOT and RACR. I don't know that Callaway is somebody you want to start, but against the Panthers this week, who are one of the juiciest matchups in the NFL for receivers according to aFPA, there are far worse Hail Mary throws.
Zay Jones

, Buffalo

Bills

Jones' rookie season was so ugly, most people wrote him off to the degree they haven't noticed he has been much better this year. His 59 percent catch rate still isn't anything to write home about, but it is 23 percent higher than last year - silver lining, you guys. He has crossed the 11-point threshold in four of his last six games and topped 22 points in two of three. The usage has been there, too, as he has averaged 6.6 targets per game since Week 4 on a season-long snap rate of 87 percent, which leads the team. Jones is a WR4 and isn't the ideal fit for many (Most?) fantasy rosters, but if you play in a deep league or want to swing for the fences the next two weeks with the Bills facing the Jets and Lions, who are as bad as it gets defending the pass this year, he could be your man. Besides, how amazing would it be to win a playoff matchup with Zay Freaking Jones in your lineup?
Bruce Ellington

, Detroit

Lions

I debated whether to include Ellington this week, as his yardage totals in Detroit are well below whatever the NFL's equivalent of the Mendoza line is. Doing his best to be a dollar store Jarvis Landry, Ellington has 115 yards on 19 receptions the past three weeks. His 6.1 yards per reception ranks below the season average of such dynamic pass catchers as Jordan Howard, Isaiah Crowell, Adrian Peterson, Derrick Henry, Leonard Fournette, Frank Gore and Doug Martin. Among fantasy's top-150 receivers, only Alex Erickson has a lower per-reception average this season as Ellington has had in his stint with the Lions. If you want me to go apples-to-apples, I can do that too: Ellington's 7.67 per reception average slots in at 148th among those same 150 receivers.

As I was writing the above paragraph, I realized his volume isn't enough for me to recommend him. But because I did all this work, looking up stats and writing words and stuff, I decided to leave him in the article as a warning to anybody considering picking him up.
Tight Ends
Jaylen Samuels

, Pittsburgh

Steelers

For whatever reason, Yahoo fantasy has Samuels listed as a running back and tight end. Check out what I wrote about Samuels above in the running backs section for my thoughts on him. Suffice it to say, if James Conner is out this week, Samuels becomes a major priority add for either position.
C.J. Uzomah

, Cincinnati

Bengals

The Bengals are a mess and Uzomah hasn't scored in the double digits since Week 6, but he has had a relatively safe floor in the seven to eight-point range, hitting the mark in five of seven games. Because the Bengals have done nothing but bungle lately, they will continue to have to throw the ball all over against the Chargers on Sunday. Oakland, who they play Week 15, has been horrid against tight ends. All this sets Uzomah up for a good chance at a nice two-week run.
Dan Arnold

, New Orleans

Saints

After a great Week 12, Arnold fell off the map Week 13. His two-target, two-catch, 20-yard outing looks less-awful when you consider the Saints threw only 28 passes, completing 18 of them against the Cowboys. The good news is he was the only Saints tight end to draw a target as he expanded his team-lead among tight ends in that department over the last seven weeks. Tampa Bay and Carolina will present far less of a challenge the next two weeks, making Arnold one of the more intriguing, albeit risky, streamers during your fantasy playoffs.
Jonnu Smith

, Tennessee

Titans

Don't be discouraged by Smith's poor Week 13; the previous four weeks he scored at least 10.4 points per, averaging 12.4 points, a top-six pace at the position. Playing Jacksonville Sunday isn't ideal, but it isn't a death knell either. They've been very good overall but have given up at least 10 points to the likes of Jordan Leggett, Dallas Goedert, Mo Alie-Cox, and Vance McDonald.
Chris Herndon

, New York

Jets

Herndon has been up-and-down lately, alternating 10-plus point efforts with disappointments. He is still an integral part of the Jets passing game who sees solid target volume, including 14 total the last two weeks. He has a rough matchup against the Bills Sunday, as they are one of the best teams in the league against tight ends. Next week is the exact opposite, with an enticing showdown against the Texans and their bottom-five tight end defense according to aFPA.
Rhett Ellison

, New York

Giants

If Evan Engram's hamstring cooperates, Ellison obviously won't have any value. That's a big if, though. In Engram's stead, Ellison has made four catches in each of the past two games, averaging 10 PPG in the process. As with the others on this list, that isn't much, but if you are reading about tight ends in the first place, you likely weren't expecting better than that anyway.
Dallas Goedert

, Philadelphia

Eagles

The only handcuff-worthy tight end in the league, Goedert is a nice target if you can clear the bench space. Tight end plays a massive role under head coach Doug Pedersen, with the Eagles leading the league in tight end receptions with 110, some 16 more than their closest competitor. Pick him up, and if Zach Ertz gets hurt, enjoy the ride.
Mark Andrews

, Baltimore

Ravens

I am scraping the bottom of the barrel here by putting somebody who has scored at least eight fantasy points only twice in the last 10 games. This is all about matchups, as the Ravens face the Chiefs, Buccaneers and Chargers the next three weeks. Even with that schedule, Andrews is still a last-ditch option you should only use if you have no other choice.

Photo by Tom Szczerbowski/Getty Images.