2021 AFC West Betting Preview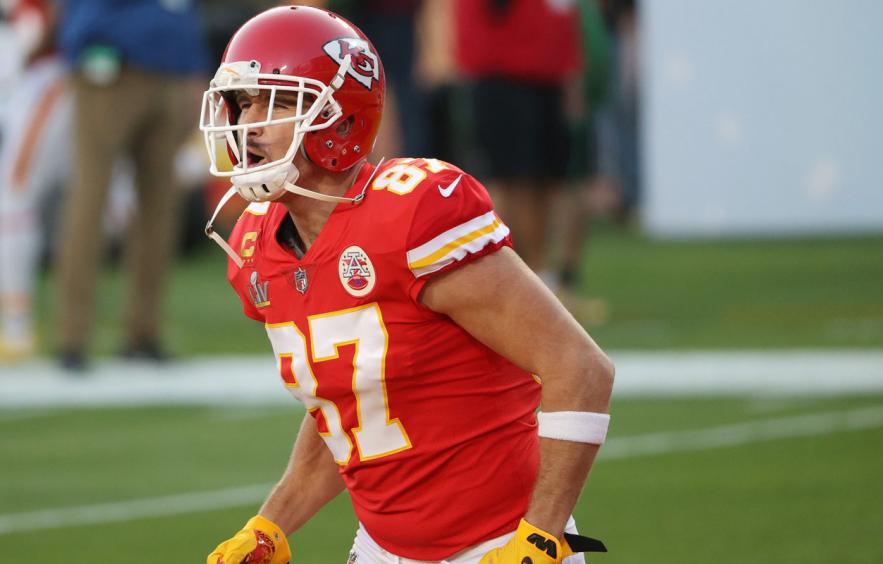 Patrick Smith/Getty Images
My divisional betting preview series is designed to be a long-form extension of our Move The Line division betting breakdowns. I'll be previewing each division while providing you with the best ways to bet on each team.
The Kansas City Chiefs are looking to secure their sixth consecutive AFC West crown, along with their third straight trip to the Super Bowl. They're also turning the AFC Championship Game into the Chiefs Invitational, similar to what New England had done for roughly 20 years prior. Everyone's annual preseason sleeper team, the Los Angeles Chargers, are looking to build off of the momentum of Justin Herbert's debut 2020 campaign. The Chargers—looking to leave training camp without losing multiple starters to injury for the first time in years—will be incorporating system changes on both sides of the ball with new head coach Brandon Staley calling the shots.
---
More Divisional Betting Previews: NFC West | AFC North | NFC North | NFC South | AFC South | NFC East | AFC East
---
The Denver Broncos have a loaded roster and one of the softest schedules in the league, but they have major question marks at the most important position in the sport. If the Broncos are to up-end the Chiefs, I'm not sure the answer to that question is currently on the roster. The Raiders enter Year 4 of the Jon Gruden 2.0 Era and have very little to show for it despite flipping Amari Cooper and Khalil Mack for oodles of draft picks early in Gruden's tenure. To make the playoffs in 2021, Coach Gruden must overcome the moves that roster-builder Gruden has orchestrated during the offseason.
Kansas City
Chiefs

Preview
Key Statistics (2020

Chiefs

)

| | OFF DVOA RANK | OFF EPA/Play Rank | Yards/Drive Rank | Points/Drive Rank |
| --- | --- | --- | --- | --- |
| | 2 | 3 | 1 | 4 |
| 2020 record | DEF DVOA Rank | DEF EPA/play Rank | Yards Allowed/drive Rank | Points Allowed/drive Rank |
| 14-2 | 22 | 19 | 19 | 13 |
Chiefs

Offensive Outlook

In last season's Super Bowl against Tampa Bay, the Chiefs ran out the B-Team at offensive line. All the Patrick Mahomes magic in the world wasn't enough to make up for the whooping that was taking place in the trenches. Three sacks and 10 quarterback hits later and the game was over before it began. The immediate offseason focus of Andy Reid and GM Brett Veach was to ensure that their franchise quarterback was protected moving forward. Now, the Chiefs enter the 2021 season with one of the league's best offensive line units, with zero carry-over from the five players who started in the Super Bowl.

Having the league's best player can hide a lot of one's ills, and despite being the clear favorites to win the AFC and return to the Super Bowl for the third consecutive year, this roster has a lot of question marks. The improvements upfront should make things easier for second-year running back Clyde Edwards-Helaire (CEH), who should be in line for the majority of the backfield touches. Our projections have him slightly over his 850.5 rushing yard prop from BetRivers, but if you're bullish on CEH you should prioritize him in fantasy rather than the binary prop market. There are just too many questions surrounding his usage, and too many outs on a running back under. Outside of Tyreek Hill and Travis Kelce, there's not a lot of experienced pass-catching depth on the roster. Of course, having Hill and Kelce is a huge advantage and shouldn't be understated, and I expect both players to see a target rate north of 23% again. Tyreek Hill's touchdown prop of 10.5 on DraftKings may seem high, but the over is one of our better values on the board.
Chiefs

Player Props

(Prop lines from our NFL Player Prop Tool)
Chiefs

Defensive Outlook

Defensively, there are a lot of questions. Of course, when you have Andy Reid's mind and Patrick Mahomes's talent, you don't need an elite defense to win games. Playing with a lead and forcing pass-heavy game plans onto their opponents has worked in defensive coordinator Steve Spagnuolo's favor over the years, but not as much as it should. Last year, the Chiefs struggled to get pressure on the quarterback when they weren't blitzing. Their below-average linebacking core struggled against pass-catching running backs, and we should expect more of the same in 2021. Kansas City is running the majority of last year's starting lineup back, a unit that had the fewest adjusted games lost due to injury in 2020. A little less luck and this defense could be even worse in 2021. When the Chiefs face other elite offenses, shootouts will ensure.
Chiefs

Bottom Line

The majority of Chiefs futures are stay-aways for me, and that's mostly due to price. My podcast partner Connor Allen made the case for Patrick Mahomes at +400 to break the single-season NFL passing yards record, and while I wish the price was a bit longer, I think it's a good longshot bet. I'd lean under on their win total at 12.5, but the price at -120 makes it a stay away for me.
2021

Chiefs

Futures

| | |
| --- | --- |
| Win Total | Over 12.5 +115 (BetRivers) - Under 12.5 -120 (Ceasars) |
| Playoffs Y/N | Yes -1000 (DraftKings) No +650 (Caesars) |
| Win AFC | +250 (FanDuel) |
| Win Super Bowl | +500 (DraftKings) |
Los Angeles
Chargers

Preview
Key Statistics (2020

Chargers

)

| | OFF DVOA Rank | OFF EPA/Play Rank | Yards/Drive Rank | Points/Drive Rank |
| --- | --- | --- | --- | --- |
| | 15 | 15 | 10 | 18 |
| 2020 record | DEF DVOA Rank | DEF EPA/play Rank | Yards Allowed/drive Rank | Points Allowed/drive Rank |
| 7-9 | 20 | 12 | 10 | 21 |
Chargers

Offensive Outlook

The Anthony Lynn Era has mercifully come to an end. It was an era filled with head-scratching in-game calls and clock management decisions that make you want to run full speed into oncoming traffic. With that said, I believe Anthony Lynn deserves a bit of credit for the success Justin Herbert had in his rookie year, though I'm not sure he'll ever get it. New head coach Brandon Staley doesn't have to move but just changes locker rooms, coming to the Chargers after a year as the Rams' defensive coordinator.

Optimism for the Chargers is high after Herbert's historic rookie season. He performed well behind a make-shift offensive line, a group that's been massively improved heading into the 2021 season. First-round pick Rashawn Slater fell into their lap and will start right away, along with All-Pro center Corey Linsley who came over via the Packers in free agency. New offensive coordinator Joe Lombardi has spent most of the past two decades coaching under Sean Payton in New Orleans, sandwiched around a rather forgettable stint as the OC in Detroit. While we typically see the largest performance delta in second-year quarterbacks, I'm not sure that's a realistic expectation for year two of Justin Herbert. His EPA/play (12th at the position) was buoyed by his ability to create yards on the ground, while his composite EPA + completion percentage above expectation (CPOE) was middle of the pack.

Herbert's supporting cast is above-average, albeit condensed. Austin Ekeler, Keenan Allen and Mike Williams should combine to see 60-70% of the targets in a given week. All three have struggled at different times to stay on the field, making an over position pretty difficult to justify, but with each player having such a strong market share of touches, an under play is also something I can't advise.
Chargers

Player Props

(Prop lines from our NFL Player Prop Tool)
Chargers

Defensive Outlook

While I've stated my concerns with changing the offensive system, my biggest concern is the scheme change on the defensive side of the ball. Brandon Staley's Rams led the league in numerous key defensive metrics last season. He did so, not just with Aaron Donald and Jalen Ramsey, but with an aggressive two-high safety scheme that the Rams ran at the second-highest clip in the league. Last year, the Chargers ran two-high safety concepts at the third-lowest rate in the league, while running single-high safety at the league's second-highest mark. Single-high looks were not a part of Staley's game plan with the Rams. So what gives? The safe bet is to assume that Staley, fresh off of a ton of success running his scheme, will try to replicate that success with the Chargers' personnel. It's somewhat of a round-peg-square-hole scenario. If they're going to have success, they'll need a healthy Derwin James in the back half and Joey Bosa upfront.
Chargers

Bottom Line

The most challenging part of the Chargers' schedule comes early, which is not ideal as they work through the kinks on both sides of the ball. Here are their first six games:
@ Washington
vs. Dallas
@ Kansas City
vs. Las Vegas
vs. Cleveland
@ Baltimore
The Cowboys and Raiders fans will be out in full force—they always travel well—plus they have huge support in Los Angeles, which didn't have a team (other than the Raiders) until four years ago. I'm leaning under on the Chargers at 9.5 wins, and I think they're a fringe playoff contender more than a threat to Kansas City's crown.
2021

Chargers

Futures

| | |
| --- | --- |
| Win Total | Over 9.5 +115 (DraftKings) - Under 9.5 -130 (BetMGM) |
| Playoffs Y/N | Yes +135 (Caesars) No -125 (DraftKings) |
| Win AFC | +1700 (Caesars) |
| Win Super Bowl | +3300 (PointsBet) |
Denver
Broncos

Preview
Key Statistics (2020

Broncos

)

| | OFF DVOA Rank | OFF EPA/Play Rank | Yards/Drive Rank | Points/Drive Rank |
| --- | --- | --- | --- | --- |
| | 30 | 31 | 29 | 28 |
| 2020 record | DEF DVOA Rank | DEF EPA/play Rank | Yards Allowed/drive Rank | Points Allowed/drive Rank |
| 5-11 | 13 | 17 | 11 | 19 |
Broncos

Offensive Outlook

Another year, another unsettled quarterback room in Denver. In the 48 hours surrounding the first round of the NFL Draft, the Broncos were busy. First, adding Teddy Bridgewater for a sixth-round pick as a hedge to the rollercoaster ride that is Drew Lock. Then the following day they were at the center of all the Aaron Rodgers rumors that dominated the first-round draft coverage. They also passed on both Justin Fields and Mac Jones, which could come back to haunt them.

Teddy Two Gloves was significantly better than Drew Lock last year, albeit unspectacular. He outperformed Lock in EPA/play, success rate, and CPOE. The bull case for Lock to be the man under center is pretty straightforward. Last year was his first full year as a starter after only playing five games as a rookie in 2019, and it was his first under new offensive coordinator Pat Shurmur. Lock also lost his best returning weapon, Courtland Sutton, to injury before the season began. Lastly, the Broncos were decimated upfront, losing the eighth-most adjusted games in the league on the offensive line. Again, this is the story that you'd tell yourself if you're looking for optimism in the decision to run it back with Drew Lock, which I'm not sure is the best plan for the Broncos this season.

It's apropos that Teddy Bridgewater wears two gloves because he plays the position like he's wearing two condoms (h/t Adam Levitan). Allergic to risk, Bridgewater will always default to the safer throw. His 7.3-yard average depth of target was 1.7 yards lower than Drew Lock's 9.0-yard average. Whoever starts at quarterback will be surrounded by an improved offensive line and a plethora of offensive talent. Noah Fant is a dynamic athlete dying to break out, and the young quartet of Sutton, Jerry Jeudy, Tim Patrick, and K.J. Hamler is about as good of a group as you'll find around the league. Phillip Lindsay is in Houston, and Javonte Williams was added in April's draft to supplement and eventually replace Melvin Gordon.
Broncos

Player Props

(Prop lines from our NFL Player Prop Tool)
Broncos

Defensive Outlook

On the defensive side, Denver finished in the middle of the pack in most key metrics, but I anticipate a significant step forward in 2021. The return of Von Miller has a trickle-down effect on the entire unit. The secondary got an offseason facelift with the addition of Kyle Fuller, Ronald Darby, and first-round pick, Patrick Surtain II.
Broncos

Bottom Line

There are a few scheduling quirks that work in their favor as well. They open with back-to-back road games, which is unfortunate since they're so dominant at home in September, but they're favored in both games (Giants and Jaguars). Their "17th Game" opponent this year is a home game against the Lions, and one of their two matchups against Kansas City comes in Week 18, where there's a non-zero chance the Chiefs rest their starters with nothing to play for.

I lean over on 8.5 wins for the Broncos. I prefer that bet versus +110 to make the playoffs since there's no guarantee that nine wins earn you a spot, especially in the new landscape of 17-game seasons.
2021

Broncos

Futures

| | |
| --- | --- |
| Win Total | Over 8.5 -130 (DraftKings) - Under 8.5 +110 (DraftKings) |
| Playoffs Y/N | Yes +163 (SugarHouse) No -145 (DraftKings) |
| Win AFC | +2800 (FanDuel) |
| Win Super Bowl | +5000 (FanDuel) |
Las Vegas
Raiders

Preview
Key Statistics (2020

Raiders

)

| | OFF DVOA Rank | OFF EPA/Play Rank | Yards/Drive Rank | Points/Drive Rank |
| --- | --- | --- | --- | --- |
| | 14 | 13 | 5 | 8 |
| 2020 record | DEF DVOA Rank | DEF EPA/play Rank | Yards Allowed/drive Rank | Points Allowed/drive Rank |
| 8-8 | 28 | 29 | 29 | 31 |
Raiders

Offensive Outlook

We're entering Year 4 of the Jon Gruden Experience Part Deux, with six years remaining on his contract. Good times. They've had a ton of early-round draft capital the past few seasons and have very little to show for it. The offense has overachieved during the Gruden/Carr era, ranking eighth in EPA per play over the past two seasons, but Gruden the coach has outperformed Gruden the roster builder in a major way. They've used the draft to restructure their defense, adding five first- or second-round prospects in the first two rounds from 2018 to 2020. The early returns on those additions range from 'meh' to 'ugh'. Defensively they're a bottom-three unit in EPA per play since Gruden returned.

Derek Carr was significantly more aggressive last year, and it paid off. Carr's average depth of target jumped from 6.3 yards to 8.2 last season, and the Raiders were fifth in the league in yards per drive on the season. Taking shots deep opened up the middle of the field for Darren Waller to dominate. Exploiting mismatches with Waller all over the field was a focal point of Gruden's offense last season and should be again in 2021. Nelson Agholor left in free agency, and the Raiders are hoping to see second-year spikes from both Henry Ruggs and Bryan Edwards.
Raiders

Player Props

(Prop lines from our NFL Player Prop Tool)
But this offseason, GM Mike Mayock and Gruden struck again, deciding that sinking a bunch of guaranteed money into the running back position was a wise investment. They gave Kenyan Drake $11 million while moving on from three of their best offensive linemen in Trent Brown, Rodney Hudson and Gabe Jackson. Undrafted free agent Andre James will be tapped to replace three-time Pro Bowler Hudson, while head-scratching first-round pick Alex Leatherwood will be expected to jump in and start at right tackle in Week 1.
Raiders

Defensive Outlook

On the defensive side, new DC Gus Bradley will need to get significantly more production from the early-round picks made over the past three seasons. Yannick Ngakoue and Solomon Thomas were added to solidify their front seven, but Las Vegas' secondary is a mess. Trayvon Mullen is a solid NFL starter, but Casey Hayward, Damon Arnette and Nevin Lawson are either constantly injured or frequently terrible.
Raiders

Bottom Line

The Raiders project to have the league's second-toughest schedule based on projected win totals and have an especially brutal stretch from Week 10 on. If a 7.5 line becomes available, I'd take a strong position on the under. I've also made an under play on game-script dependant back Josh Jacobs at 1,050.5 rushing yards. Jacobs's workload is worrisome on multiple fronts, and our projections have him nearly 100 yards short of this number.
2021

Raiders

Futures

| | |
| --- | --- |
| Win Total | Over 7 -110 (DraftKings) - Under 7 +100 (Caesars) |
| Playoffs Y/N | Yes +365 (SugarHouse) No -417 (Caesars) |
| Win AFC | +4000 (BetMGM) |
| Win Super Bowl | +10000 (DraftKings) |