The Training Room: Week 6 Injury Updates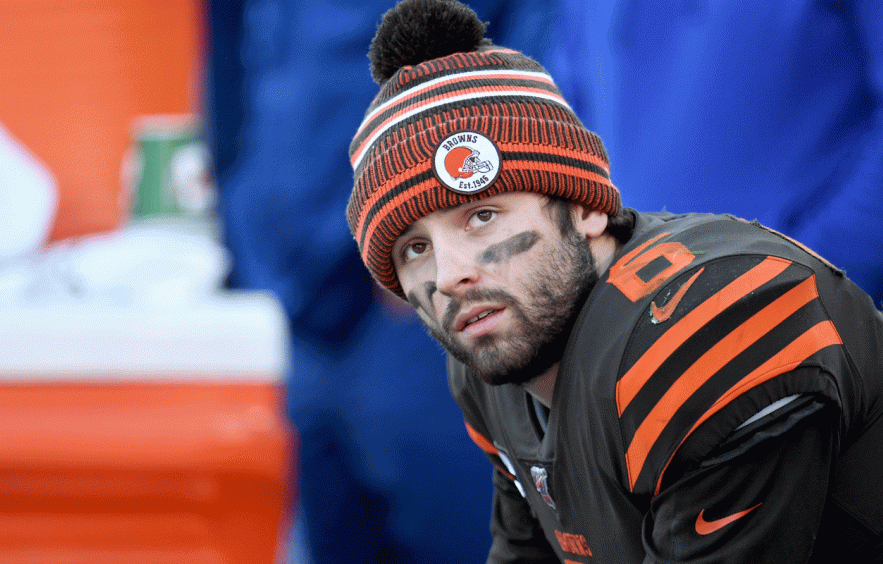 Jason Miller/Getty Images
Football is the great equalizer. Any given day, a team can be beaten. Saturday, college football experienced yet another upset when the undefeated, #2 ranked Iowa Hawkeyes were stunned at home by the Purdue Boilermakers. The cards were stacked against the Boilers, but they managed to pull it off. The underdog prevailed against all odds. Football always delivers.
I could be poetic and try to relate this to your fantasy football roster. I could write about how regardless of what injuries your fantasy roster is experiencing, anything can happen. You can dust yourself off, scour the waiver wire, reassemble your team using the tools here at 4for4, and upset some Goliath in your league. Fantasy greatness is still achievable. But come on, you'd see right through that. Let's be honest, this is just a way for me to brag about my alma mater and gloat how Purdue football finally broke the longest unranked streak amongst Power-5 teams in the AP polls. The Boilermakers will be showcasing the number 25 in front of their name this week. This is the first time they have been ranked since 2007. Sure, yes your fantasy team is important and I'll stay in my lane and get back to the injuries. It's been so long since Purdue football has been even semi-relevant. I had to find some way to celebrate. Thank you for letting me do so. And now back to your regularly scheduled program…
Christian McCaffrey

, RB Carolina

Panthers
Injury: hamstring strain (reaggravation)
Timetable for recovery: 3 weeks
Potential Replacement(s):
Chuba Hubbard
Initial Thoughts:
After moving in the right direction, Christian McCaffrey suffered a setback during his recovery from a right hamstring injury. Although this is frustrating I am still optimistic about CMC when he returns. The Panthers are doing the right thing managing their star RB's injury. After a three-week IR stint, McCaffrey could be back to his old self.
Kadarius Toney

, WR New York

Giants
Injury: inversion ankle sprain
Timetable for recovery: 1-4 weeks
Potential Replacement(s):
Darius Slayton

,

Dante Pettis
Initial Thoughts:
Kadarius Toney was productive early but exited Sunday's game and did not return with a right ankle sprain. Watching the injury, it was a textbook inversion ankle sprain. This means that Toney should be back sooner rather than later but there is a good chance he misses some time. Using data from 2018 to 2020, the average time missed for wide receivers with inversion ankle sprains is 3.4 weeks. If Toney's sprain is considered minor by the Giants, then the IR is off the table and he likely misses a week or two. Darius Slayton has been dealing with a hamstring injury but could be back soon. If not, Dante Pettis might be a viable fantasy option. Pettis saw 11 targets with Kenny Golladay, Toney and Slayton out.
Parris Campbell

, WR Indianapolis

Colts
Injury: foot injury
Timetable for recovery: unknown
Potential Replacement(s):
Zach Pascal
Initial Thoughts:
Right when it appeared that Parris Campbell was finally healthy and putting it all together with a 51-yard touchdown reception, he left the game with a foot injury and was ruled out shortly after. More concerning than being ruled out immediately is the fact that Campbell has a past medical history of foot ailments. He fractured his right foot in 2019. I was unable to find anything on video to shed light on Campbell's injury so it's difficult to forecast his future. A fracture or Lisfranc injury would possibly mean another premature ending to his season.
T.Y. Hilton

, WR Indianapolis

Colts
Injury: quadriceps strain
Timetable for recovery: 2-4 weeks
Potential Replacement(s):
Zach Pascal
Initial Thoughts:
No stranger to soft tissue injuries, T.Y. Hilton was unable to finish the game versus the Houston Texans Sunday. It is being reported that Hilton sustained a quadriceps injury - likely a strain. Similar to hamstring and other soft tissue injuries, quadriceps strains can take 2-4 weeks to heal, although data on wide receivers is typically the later part of that timeline with an average of three weeks missed. With injuries to both Parris Campbell and T.Y. Hilton, Zach Pascal could be worth a pick up.
Terrace Marshall

, WR Carolina

Panthers
Injury: concussion
Timetable for recovery: 1-4 weeks
Potential Replacement(s):
Brandon Zylstra
Initial Thoughts:
Terrace Marshall will be in the concussion protocol this week. As I have discussed a couple times this season already, concussions are variable with no grading system to convey the severity of the injury. It all depends on how the player responds. The best indicator for Marshall's availability in Week 7 will be the Panther's Friday practice report.
Latavius Murray

, RB Baltimore

Ravens
Injury: left ankle injury
Timetable for recovery: 2-4 weeks
Potential Replacement(s): Ty'son Williams,
Devonta Freeman
Initial Thoughts:
Latavius Murray injured his left ankle in the third quarter on Sunday. For whatever reasons, injuries have been unkind to the Baltimore running backs. The replay did not show a great angle of Murray's left ankle but the way he was tackled and landed, the mechanism of injury fits a high ankle sprain. I am speculating here, but it is an educated guess. A high ankle sprain would mean that Murray would be placed on IR and miss three weeks, maybe more. It could also mean the return of Ty'son Williams who was a healthy scratch this week.
Antonio Gibson

, RB Washington

Football Team
Injury: shin fracture
Timetable for recovery: unknown
Potential Replacement(s): Jarrett Patterson, JD McKissic
Initial Thoughts:
Antonio Gibson has been dealing with a stress fracture in his shin this season. Sunday that injury experienced some type of flare-up that caused him to miss time, before returning. This is going to be the trend for Gibson as this injury will need extended rest to get better - possibility surgery. Expect him to not practice much of the week but unless his fracture has progressed he could play in Week 7. It is going to be frustrating to roster Gibson this season so buckle up. A bye for the Washington RB is on the horizon. Week 9 is WFT's off week, which could provide some much-needed rest for Gibson.
Dak Prescott

, QB Dallas

Cowboys
Injury: calf strain
Timetable for recovery: 0-2 weeks
Potential Replacement(s):
Cooper Rush
Initial Thoughts:
Dak Prescott injured his right calf (gastrocnemius) on the very last play of the game. As he pushed off his right leg to throw the game-winning TD pass to Ceedee Lamb, Prescott strained his right calf. Prescott was seen in a boot post-game but seemed confident the injury was minor. Although it is not uncommon to miss a few weeks with a calf strain, minor stains can be managed with a week of rest. I am optimistic Prescott plays in Week 7.
Odell Beckham

Jr., WR Cleveland

Browns
Injury: right shoulder injury
Timetable for recovery: 0-4 weeks
Potential Replacement(s):
Donovan Peoples-Jones
Initial Thoughts:
By video, it would appear that Odell Beckham Jr. sustained a right A/C joint sprain. This would explain why Beckham was able to return after injury, as minor A/C joint sprains can be masked with injections. It's possible that Beckham does not practice much this week as he is now dealing with both left and right shoulder injuries as he already had a left shoulder dislocation injury. When you consider those factors I think it is still possible OBJ misses time as the pain from his injury sets in.
Baker Mayfield

, QB Cleveland

Browns
Injury: left shoulder dislocation
Timetable for recovery: 0 weeks
Potential Replacement(s):N/A
Initial Thoughts:
After taking another big hit to his left shoulder, Baker Mayfield dislocated his left shoulder again. A reminder that this is Mayfield's non-throwing shoulder so it does not affect his throwing motion for the most part, but it is a painful injury. If you remember from Week 2's version of The Training Room, I wrote: "The risk of re-injury is high so there is a chance that Mayfield exits a game again should he dislocate his left shoulder again." The same applies and maybe more so moving forward as each dislocation potentially affects the stability of Mayfield's shoulder.
Kareem Hunt

, RB Cleveland

Browns
Injury: calf strain/tear (gastrocnemius)
Timetable for recovery: 3-6 weeks
Potential Replacement(s):
Demetric Felton
Initial Thoughts:
Kareem Hunt appears to have sustained a significant calf injury that required him to be carted to the locker room. Initially based on how Hunt grabbed his ankle, there was fear of an Achilles injury, but Cleveland has ruled that injury out. Cleveland plays in four days so it is very unlikely Hunt is back in time, in fact, based on how significant the injury appeared Hunt could end up on IR. Nick Chubb who did not play in Week 6 also missed all last week with a calf injury of his own. Although he has some extra rest days, it would seem he was a ways off from returning himself. Demetric Felton could be the guy due to the short week.
Past Injuries Discussed: