FFPC Best-Ball Win Rates: Quarterbacks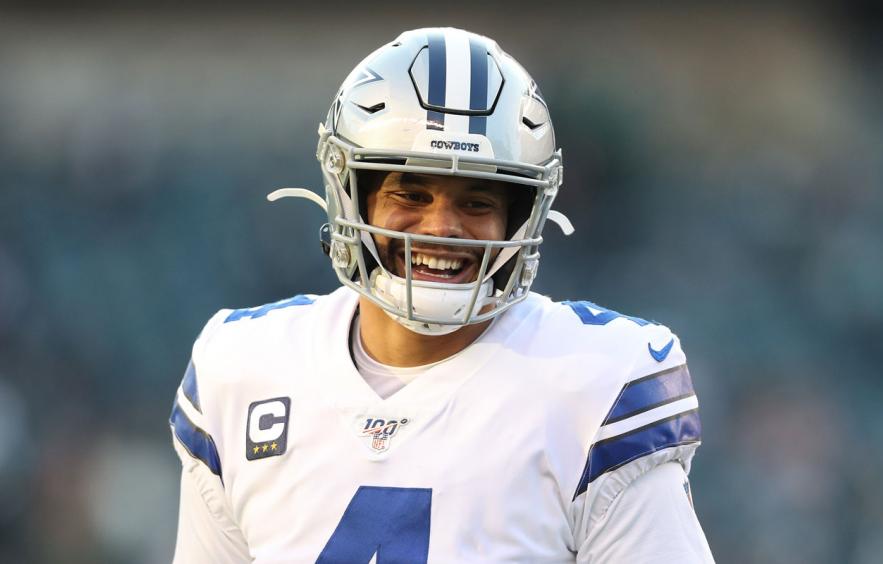 Patrick Smith/Getty Images
There are multiple strategies for drafting quarterbacks in best-ball formats. Mixing early and late-round investments, securing early-round talent, the late-round strategy, and punting on the position all together are approaches seen in every draft room. It's not always the plan. A player gets sniped. Value opens up at another position. The dreaded timeout and auto-pick. Final rosters don't always mirror our plans, but it speaks to the nature of snake drafts.
I reviewed roster construction specific to FFPC and noted the risk associated with drafting quarterbacks early. But fantasy managers know what they're getting at that cost. The stylistic comparisons between early, mid, and late-round quarterbacks feed into the replaceability at the position. If the elite, dual-threat options aren't available then wait for a high-volume quarterback later. Complement an aggressive passer with a conservative option deeper in the draft. With those general ideas in mind, I looked back at the 2019 quarterbacks at who and what worked with an eye on what we can take into the upcoming season.
Highest Win Rates
Lamar Jackson was the key to success at quarterback in 2019. His 421.7 total points and 28.1 PPG set new records previously held by two different people (Mahomes 2018, Rodgers 2011). We'll take the production, but how he produced is critical to the position. Jackson's 176-1206-7 rushing stat line propelled him to MVP status. The #KonamiCode incarnate. But that dual-threat ability was chased by fantasy managers in many forms throughout the league with varying success.
The advantage of being able to add production as a runner is undeniable. Seven of the quarterbacks in the Top 12 for rushing finished with the highest win rates. It's a profile we look for in rookie prospects as well as veterans. However, not every quarterback can scramble at the sight of the linebacker. Signal callers like Matt Ryan and Jimmy Garoppolo can get it done through the air attached to multiple pass catchers. Jameis Winston's 30 interceptions were outweighed by his 33 touchdowns and the fifth-best single-season passing total in the last decade. We applaud aggressive passers, but Jameis' limitations created a weekly rollercoaster for those investing in the now backup.
There are archetypes we can use to identify and categorize each quarterback accordingly. The critical piece is their cost or ADP. Who we gave up in order to acquire the passers we coveted. I broke down each phase and the quarterbacks drafted within each for more clarity.
Early-Round Review
The first six rounds contain the greatest output of running backs and wide receivers. These are the positions requiring the most weekly starters. Foregoing an asset in this phase of the draft injects a lot of risk into your squad's outlook. Win rates from 2019 emphasize this idea.
Only two quarterbacks were typically drafted before the 72nd-overall pick. At some level, we know that an elite quarterback isn't more valuable than Christian McCaffrey or Chris Godwin. The players available shortly after are subject to debate, but their effectiveness is clear.
Folks will look at Mahomes' 4.1% win rate and quickly cite his missed games due to injury, plus the games missed by Tyreek Hill and Damien Williams. But this risk is a part of any player's cost. It's why we draft multiple players at RB and WR. Since only one QB can be started each week, an injury to an early-round investment will cripple a roster's chances as multiple positions are affected by the selection.
Favorite Early-Round Quarterbacks: Dak Prescott (80.3)
Middle Rounds Review
The mad dash for quarterbacks typically happens around this time. Quarterback runs or drafters at the turn doubling up on passers are commonly observed quickly diminishing the pool. Results from 2019 give us some hints on what to do.
I've limited the output to the Top 12, but 24 of the 33 quarterbacks captured in this study were drafted in the middle rounds. Three of the Top 5 are rushers. Eight of the Top 12 have at least one WR in the Top 12 or a TE in the Top 6. 'Fantasy-friendly' offenses are what we look for if the rushing upside is gone. But what does 'fantasy-friendly' mean?
For wide receivers, it's targets. For running backs, it's touch share. And for quarterbacks, it's pass rate. Specifically, neutral pass rate. The higher the neutral pass rate the likelier a team will continue passing in the red zone. I took a sample of 40 quarterbacks who had more than 100 pass attempts in 2019. Their average neutral passing rate was 59.6%. Seven of the Top 12 quarterbacks in win rate on FFPC were above average in neutral passing rate. Those below the average made up it through sheer volume (Brady, Winston, and Ryan over 600 attempts) or rushing. Identifying quarterbacks who fall into the category of 'fantasy-friendly' to invest in the middle rounds should provide an optimal path for drafters to succeed in 2020.
Favorite Mid-Round Quarterbacks: Josh Allen (83.0), Matthew Stafford (106.9), Tom Brady (107.8)
Late Round Review
Drafting a minimum of three quarterbacks held 11 of the Top 12 spots in win rates from 2019. A common strategy is dipping into the late-round pool for the final QB pick after satisfying roster needs elsewhere. The data shows us what we can pull forward into 2020.
Generally, we're looking for starters with QB1 potential in their range of outcomes. Ryan Fitzpatrick and Daniel Jones clearly headline the list. They combined for 10 QB1 finishes with both finishing as the top quarterback scorer once during the 2019 season. Their cloudy situations suppress their value, but as a third quarterback, we need to swing for the fences.
Quarterbacks like Joe Flacco and Eli Manning make this list because of their perceived security. Their QB1 days may be behind them, but their status as a starter provides some production at the position. Or so we think. The QB position is typically the highest producing spot on our rosters. Settling for a player that has typically produced as a QB2 to just have a starter doesn't help. Hitting on a possible QB1 and having their late-round value vault towards the top of the ranks is what wins you your league. Finding those quarterbacks and properly investing in them will help you throughout the season as you try and outscore your opponents.
Favorite Late-Round Quarterbacks: Drew Lock (148.5), Cam Newton (178.8), Derek Carr (190.5)