Fantasy Football Fallout: Jakobi Meyers to the Raiders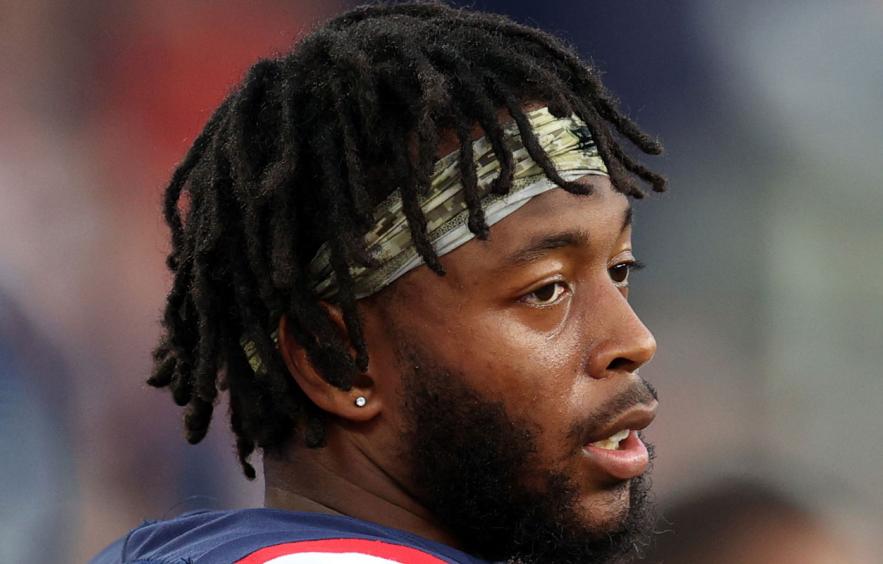 Maddie Meyer/Getty Images
The Las Vegas Raiders agreed to a three-year, $33 million contract with former Patriots receiver Jakobi Meyers on Tuesday, March 14th. The contract includes $ 21 million guaranteed. Meyers, who was widely regarded as the top receiver in free agency, is now reunited with coach Josh McDaniels in Vegas. Here's a look at the fantasy fallout of Meyers' move for both the Raiders and the Patriots.
---
Click here for more 2023 Player Profiles!
---
An Overview of Meyers' Career
Meyers has put together quite a productive career since coming into the league as an undrafted free agent in 2019. He established himself in the Patriots' offense early on, emerging as the No. 2 receiver behind Julian Edelman in his rookie year. It's telling that Meyers was able to earn the trust of Tom Brady over players who the Pats invested much more capital in, such as N'Keal Harry. After Brady's departure from New England and Edelman's retirement, Meyers cemented himself as the alpha receiver for the Pats, pacing the team in targets, receptions, and receiving yards in each of the last three seasons. He finished as a top-36 fantasy receiver in both 2021 and 2022 and had one of the highest floors in fantasy.
Meyers' specialty as a receiver is in the slot, and he excels at creating separation underneath despite not being particularly fast or agile. Per Matt Harmon's Reception Perception, Meyers had a 70.1% success rate against man coverage and an 80.2% success rate against zone, both of which are well above average among receivers. He's undoubtedly one of the more underrated slot receivers in the NFL, with numbers that compare similarly to some of the best in the business:
Impact on the
Raiders
The Raiders got a great deal with Meyers, who was projected to command a price tag as high as $18 million per year. Meyers will surely be an incredible safety blanket for new Raiders QB Jimmy Garoppolo (who is essentially a lateral move from Mac Jones), but his fantasy value might take a hit.
In New England, Meyers had the luxury of being the undisputed top receiving option in the offense, resulting in him getting peppered with targets. In Las Vegas, however, he will have a much harder time getting the ball: Davante Adams remains one of the three best receivers in the NFL and has tallied over 125 targets in five straight seasons (including a ridiculous 180 targets last year). Beyond Adams, Meyers will also have to compete with fellow slot connoisseur Hunter Renfrow, who had a 21.4% target share in 2021. Throw in the fact that the Raiders are bound to run the ball with All-Pro Josh Jacobs in the backfield, and things look a little grim for Meyers' fantasy value in his new home.
While the Raiders' offense should be fruitful considering the star talent, Meyers has also notoriously struggled to deliver in the red zone—he has just eight touchdowns in four seasons and formerly held the record for the most receptions by a receiver in NFL history without a touchdown. It's hard to imagine a situation where Meyers sees an increase in his fantasy production, and he'll likely be a WR3/WR4 with a bump in PPR formats.
It is promising that the Raiders traded star tight end Darren Waller to the Giants just a few hours after signing Meyers, as it indicates that they want Meyers to have a significant role in the offense. If Hunter Renfrow is moved or Meyers simply outplays him and becomes the clearcut No. 2, he would greatly benefit from soft coverage as Davante Adams will attract lots of attention from defenses. Jimmy Garoppolo has sustained two great fantasy-receiving threats in years past in George Kittle and Deebo Samuel, so Meyers could put up very solid numbers if he can assert himself as the Pippen to Adams' Jordan. In such a role, it's certainly possible that Meyers crosses 1,000 receiving yards on the season and is a dependable starter for your fantasy team week in and week out.
Impact on the
Patriots
To be honest, I'm quite confused as to why the Pats let Meyers, one of the lone bright spots in their offense, walk. They could have easily afforded to keep him considering what the Raiders paid him, and they now have an even more depleted receiving corps: DeVante Parker, Kendrick Bourne, and Tyquan Thornton are currently the only receivers under contract heading into next season. Neither of those three has proven to be even remotely consistent in their careers, so there is a pressing necessity for some talent at the position. The Pats should be looking to trade for a big-name receiver (like DeAndre Hopkins or Courtland Sutton) or to take someone like Jaxon Smith-Njigba or Jordan Addison early in the NFL draft. If the receiving corps stays the same, the Patriots' entire offensive outlook for 2023 will be rather concerning.

The Bottom Line
Meyers is a great player and deserves every penny of his new contract.
It will be difficult for Meyers to maintain the same level of production due to severe target competition from Davante Adams and Hunter Renfrow. He will likely be a low-end WR3 with a high floor but almost no ceiling unless he becomes the undisputed 2nd option.
The 26-year-old's Underdog ADP is currently 92.6 as WR46.
Meyers leaves behind a disastrous wide receiving in New England that ranks among the worst in the league, which is a terrible sign for Mac Jones and the rest of the Pats' offense.