2023 NFL Super Bowl: Odds, Predictions, and Bets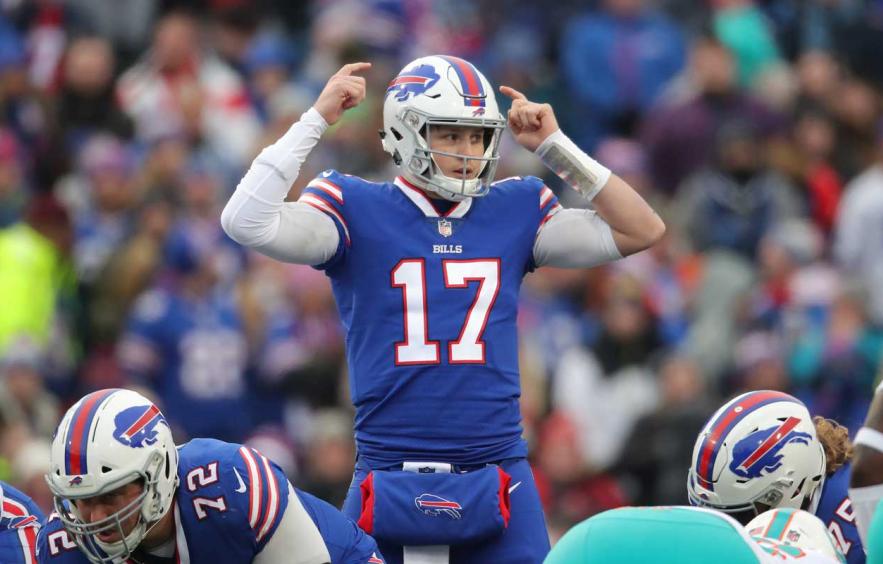 Tom Szczerbowski/Getty Images
The Chiefs are coming off an impressive Super Bowl win over the Philadelphia Eagles. It's no surprise both of those two teams are the favorites heading into 2023, given their success last year and relatively strong offseasons. Betting on teams to win the Super Bowl is a tough wager to win, given how many outcomes there are! The least you can do is shop for the best odds to make sure you are getting the best value for your bet.
Last year, Ryan Noonan and I combined for 35.6 units on NFL Futures bets alone. Find all of our futures bets here!
You can get all of our official bets, articles, and breakdowns for 3 months ($150 retail) for just $5! Find out how.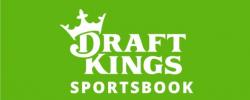 DraftKings Bonus
Get a Deposit Bonus of up to $1,000
2023 Super Bowl Odds
Odds to win the 2023 Super Bowl can vary at each sportsbook! Easily find the best odds using our odds table.
Super Bowl Bets and Notes
Choosing the right team to win the 2023 Super Bowl is difficult. Getting the best odds for your bet can help increase your chances of making a good wager.
Kansas City
Chiefs
Odds: +600 (BetMGM)
The Chiefs are the current favorite to win the Super Bowl after winning it last year. Betting the chalk in a large-field market isn't my normal strategy even though the Chiefs will very likely be a contender. All the Chiefs need to do is figure out their receiving corps and hopefully sign Chris Jones to a long-term deal.
Philadelphia
Eagles
Odds: +800 (Fanduel)
It looked like the Eagles' defense was going to suffer multiple losses this offseason, but after re-signing the majority of their secondary and drafting Jalen Carter and Nolan Smith in the first round, they are in a great position to make another run in the weak NFC. The only concern revolves around the changing of both their offensive and defensive coordinators.
Buffalo
Bills
Odds: +900 (FanDuel)
The Bills are still stocked with talent but now face a significantly tougher division with Tua Tagovailoa healthy and Aaron Rodgers bringing the whole entourage with him to New York. The Bills are an interesting bet among the favorites because they have just as much talent as the other top competitors at a cheaper price.
San Francisco
49ers
Odds: +1000 (Fanduel)
The Niners are the other primary NFC contender after making it to the NFC Championship game. With Brock Purdy trending towards being ready for the start of the season, the 49ers are in a great spot to make another deep run in the playoffs.
Cincinnati
Bengals
Odds: +1100 (DraftKings)
The Bengals continue to prove everyone wrong after another near Super Bowl run last year. Yet, with Lamar Jackson back in Baltimore and sky-high expectations for the Browns in Deshaun Watson's second year, a bet on the Bengals is simply a bet on Joe Burrow being the best QB in the league.
Dallas
Cowboys
Odds: +1500 (Caesars)
Only the Eagles and 49ers have better odds to win the Super Bowl in the NFC than the Cowboys. They added Stephon Gilmore and Brandin Cooks to complement some of their current strengths and are in a great position to make the playoffs. At 15/1, I don't mind them as a top-end Super Bowl bet.
New York
Jets
Odds: +1800 (FanDuel)
With Aaron Rodgers joining the Jets, their Super Bowl odds have skyrocketed. They are a trendy team to win the Super Bowl, and while it might be somewhat warranted, betting them at 18/1 is buying high. I personally think there is a lot more that can go wrong than what these odds suggest.
Baltimore
Ravens
Odds: +1800 (PointsBet)
With Lamar Jackson back, the Ravens may be one of the most underrated teams in the league. In five seasons in the NFL, Lamar Jackson has a 46-19 record as a starter and an MVP campaign under his belt. In the two seasons he played 15 games, they won 13 and 11 games. The Ravens added Odell Beckham Jr., Zay Flowers, and Nelson Agholor to a passing game that already had Rashod Bateman and Mark Andrews. They replaced their offensive coordinator with former Georgia OC Todd Monken, who could bring more life to the offense. Their defense remains a bit of a question at some spots, but at 20/1, there could be plenty of value as this offense could easily carry the Ravens to a deep playoff run.
Detroit
Lions
Odds: +2200 (Caesars)
The Detroit Lions should have drafted premium positions in the NFL Draft but also got better with Jack Campbell, Jahmyr Gibbs, and Sam LaPorta in the first 35 picks. The Lions added some talent to their secondary in Cameron Sutton, Chauncey Gardner-Johnson, and Emmanuel Moseley, hopefully improving upon last year's finish of 30th in pass EPA per play allowed. If their secondary can improve, the Lions are extremely underrated at 22/1.
Jacksonville
Jaguars
Odds: +3000 (FanDuel)
The Jaguars are the clear favorite to win the AFC South and make the playoffs, yet are listed at 25/1. If Trevor Lawrence continues to ascend, given the addition of Calvin Ridley and an improved offensive line, it's not that outlandish to think the Jaguars have a chance to compete with the best.
Miami
Dolphins
Odds: +2500 (Caesars)
If Tua Tagovailoa can stay healthy, the Dolphins can beat anyone. Prior to his injury, they were top-3 in pretty much every offensive stat despite underwhelming offensive line play. After adding Jalen Ramsey and David Long to their defense along with defensive coordinator Vic Fangio, they should be more competitive on both sides of the ball this season. We are getting to the point in the futures odds where I like to take a few stabs. These teams have the potential to win the Super Bowl, and the payout is usually worth the long wait.
Los Angeles
Chargers
Odds: +2500 (BetMGM)
The Chargers secondary still has some holes but their offense could be electric. They added Quentin Johnston in the draft to provide Justin Herbert with even more offensive weaponry. They didn't lose much this offseason and added LB Eric Kendricks to help their defense. The biggest addition was OC Kellen Moore who was fired for wanting to pass too much and take too many risks, a stark contrast from former Chargers OC Joe Lombardi, who was keeping Justin Herbert's hose coiled up in the garage.
Cleveland
Browns
Odds: +3500 (Caesars)
If you think Deshaun Watson and the Browns' offense takes a step forward, you should bet on them to win the Super Bowl at 45/1. They didn't look great last season, but that was with more than a season off for Watson and just six games. He'll now have a full offseason to prepare, along with an upgraded receiving corps and is still playing behind one of the league's best offensive lines.
New Orleans
Saints
Odds: +4000 (BetMGM)
The Saints are the current favorite of the NFC South, with Derek Carr now at the helm and some strong ancillary pieces, but there are still plenty of holes you can poke in the Saints roster. The offensive line is projected to be below average, and cornerback play is still a question.
Seattle
Seahawks
Odds: +3500 (Caesars)
The Seahawks are as low as 30/1 at DraftKings, so getting them 40/1 at Caesars is an interesting addition to a Super Bowl Portfolio. In a weak NFC, the Seahawks have a lot of key pieces in place to be a contender, especially after adding WR Jaxon Smith-Njigba and CB Devon Witherspoon in the draft.
Denver
Broncos
Odds: +4500 (BetMGM)
Can Sean Payton fix Russell Wilson? He looked absolutely broken last year, and given how much they gave up to trade for him, they didn't make many additions this off-season. The defense remains a strength, but none of that matters if Russell Wilson can't get going.
Minnesota
Vikings
Odds: +4000 (Caesars)
The Vikings are one of the biggest regression candidates after last season's improbable 13-4 finish. The Vikings allowed more points than they scored (427-to-424) yet were still able to win a ton of close games. The market already understands this, though, and has potentially overcorrected.
Pittsburgh
Steelers
Odds: +6000 (Caesars)
The Steelers are quietly in a good position to take a step forward, adding Isaac Seumalo, Nate Herbig, and Broderick Jones to the offensive line while adding Allen Robinson and Patrick Peterson as well. I'm not sure the Steelers are ready to contend for a Super Bowl, but they will win some games they aren't expected to if Kenny Pickett can take another step forward. Pickett looked the part during the preseason!
New York
Giants
Odds: +6600 (BetMGM)
The Giants greatly outperformed expectations last year, given their roster and lack of talent. They not only made the playoffs but beat the Vikings in the wild-card game. Even with good odds, I'm not sure there is enough juice on this roster to make a true Super Bowl push. 66/1 is a massive difference from FanDuel which has the Giants at 48/1.
Green Bay
Packers
Odds: +6600 (BetMGM)
The Packers have a lot of key pieces in place including a strong offensive line and a defense that looks good on paper. If Jordan Love can be even competent, a playoff berth is certainly in the range of outcomes.
Chicago
Bears
Odds: +6000 (FanDuel)
The Bears are in a great position in the future to have a contending team. The issue is that may not be this year. They added Darnell Wright to their offensive line at right tackle and multiple stud linebackers in T.J. Edwards and Tremaine Edmunds. Yet are still lacking talent at cornerback, pass-rush, and interior defensive line points that are generally important to a defense.
New England
Patriots
Odds: +6600 (BetMGM)
The Patriots are as low as +4500 to win the Super Bowl at Fanduel, but it's tough to take them too seriously, given how strong the AFC is and their lack of firepower on both sides of the ball.
Las Vegas
Raiders
Odds: +8000 (BetMGM)
While Jimmy Garoppolo figures to be adequate at quarterback, it's tough to fully comprehend the Raiders' vision given the stacked AFC West.
Los Angeles
Rams
Odds +8000 (PointsBet)
There are so many more questions than answers for the Rams, given Staffords' health, their offensive line, and defense. They are going to be trotting out way too many underwhelming starters defensively this season to truly compete.
Atlanta
Falcons
Odds: +8000 (BetMGM)
The Falcons have a lot of interesting pieces to make a run at the NFC South, but a Super Bowl run might be a stretch.
Washington
Commanders
Odds: +8000 (Caesars)
The Commanders' defense was quietly good last year despite ranking 25th in turnovers forced, meaning they could be due for a positive bounce back. If OC Eric Bienemy can help the offense be competent, the Commanders have an outside shot to make the playoffs.
Carolina
Panthers
Odds: +8000 (PointsBet)
Bryce Young winning a super bowl as a rookie would be quite the story. Don't bet this.
Tennessee
Titans
Odds: +10000 (Caesars)
The Titans' offensive line is in rough shape, and there are a ton of questions about the secondary. They also drafted Will Levis in the second round and may be in the market to trade away Derrick Henry. Even with the addition of DeAndre Hopkins, their Super Bowl odds only moved marginally.
Indianapolis
Colts
Odds: +15000 (BetMGM)
The Colts somehow still have a 6.5 win total after taking Anthony Richardson 4th overall, a player who has ridiculous upside but possesses a bottom-3 starting quarterback floor.
Tampa Bay
Buccaneers
Odds: +10000 (PointsBet)
Without Tom Brady and an offensive line, the Bucs may not have a shot to be relevant this year.
Houston
Texans
Odds: +20000 (Caesars)
The Texans traded away future first-round picks in order to trade up for Will Anderson this year and also selected CJ Stroud. They should be better than last year, but even at 200/1, they aren't worth betting to win the Super Bowl.
Arizona
Cardinals
Odds: +40000 (DraftKings)
The Cardinals are in serious trouble this year. Kyler Murray is going to miss part of the season, and the defense is one of the worst in the league. Under no circumstances should you bet on the Cardinals.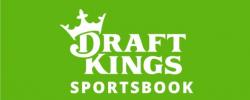 DraftKings Bonus
Get a Deposit Bonus of up to $1,000
For the most up-to-date picks, check out my Twitter and subscribe to our Discord.
---
This article is intended for entertainment purposes and adult users only. Call 1-800-GAMBLER if you have a gambling problem.