The Training Room: Week 7 Injury Updates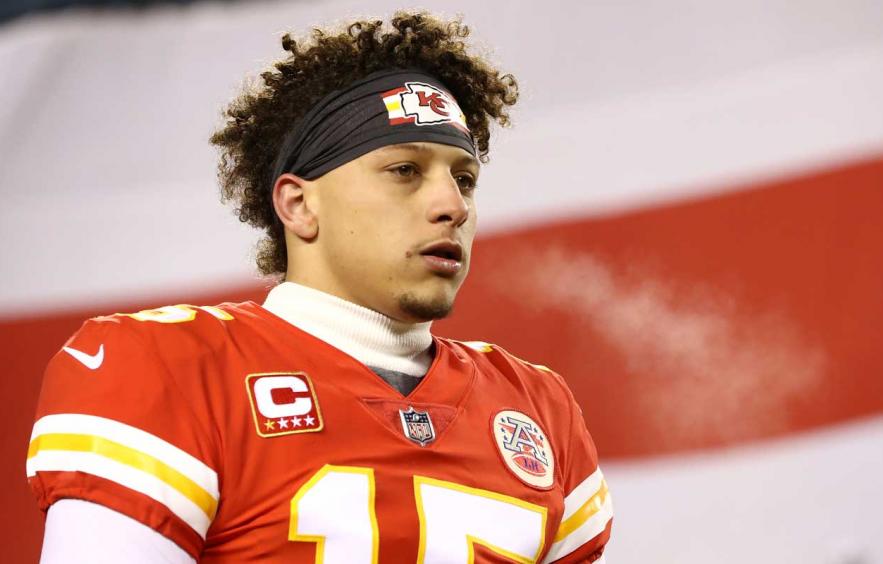 Jamie Squire/Getty Images
Earlier this week, the hot talking point was focused on the idea that if you had to start an NFL franchise today who would you rather have, Derrick Henry or Patrick Mahomes? The discussion was prompted by ESPN on their show "First Take" when Tim Tebow answered with Derrick Henry. Obviously, that is crazy talk because the longevity of a quarterback's career vs. a running back is tenfold, not to mention the importance of the QB position, it would obviously be Patrick Mahomes by a landslide.
For fantasy purposes, however, it's hard to argue with anyone over Derrick Henry. Henry is well on his way to eclipsing his ridiculous 2,000 yard rushing season from 2020. Through 7 weeks, Henry has logged four 25+ point week-winning games, and in a season where RBs are dropping like flies, Henry remains the epitome of health. The ironic thing about this past Sunday, it was almost like Derrick Henry and the Titans heard about the Henry vs. Mahomes chatter. Tennessee's opening drive was capped off by a Derrick Henry touchdown pass (yes you read that right) to MyCole Pruitt. Henry would finish the day with more TD passes than Patrick Mahomes. Got to love football. Every weekend it delivers.
Patrick Mahomes

, QB Kansas City

Chiefs
Injury: possible concussion
Timetable for recovery: N/A
Potential Replacement(s): N/A
Initial Thoughts:
Towards the end of Sunday's matchup versus the Titans, Patrick Mahomes took a nasty hit to his head/neck area. According to Andy Reid, Mahomes cleared the concussion protocol, but Reid made the executive decision to hold the quarterback out. This could be the truth since at the time Kansas City was getting blown out. Practice reports early this week will be very telling, and fantasy managers will want to follow them for a clue on how serious the Mahomes injury is.
Odell Beckham

, WR Cleveland

Browns
Injury: Right AC Joint Sprain
Timetable for recovery: 1-4 weeks
Potential Replacement(s):
Rashard Higgins

,

Anthony Schwartz
Initial Thoughts:
After sustaining a right shoulder injury in Week 6, Beckham was able to suit up and play Thursday, despite it being a short week. Unfortunately, OBJ landed hard on his right shoulder again in the game, briefly missed some time, and never looked right versus Denver. 2021 has been a tough season for Odell Beckham, as he got off to a slow start following the recovery from his ACL surgery, and at some point has also been dealing with a left shoulder injury. It's admirable that Beckham has been able to play and is trying to help his team win, but at some point, Cleveland might step in and shut him down for a few weeks and let him get right. Donovan Peoples-Jones was amidst a breakout but is dealing with an injury of his own. Cleveland will have to line up someone opposite of Jarvis Landry if Beckham is unable to go in Week 8.
Darren Waller

, TE Las Vegas

Raiders
Injury: ankle sprain
Timetable for recovery: 1-3 weeks
Potential Replacement(s):
Foster Moreau
Initial Thoughts:
Late additions to injury reports are never ideal. That is exactly what happened Saturday with Raiders' tight end Darren Waller. Word is that Waller is nursing an ankle sprain (likely inversion/lower ankle sprain) since Waller tried to give it a go in Sunday's warmups. The fact that Waller and Vegas thought that he could maybe play, tells us the injury might be minor, even if he does miss additional time. On National Tight End Day, Foster Moreau shined in Waller's absence, catching all his targets and scoring a touchdown.
Sterling Shepard

, WR New York

Giants
Injury: hamstring strain
Timetable for recovery: 1-3 weeks
Potential Replacement(s):
Darius Slayton

,

Dante Pettis
Initial Thoughts:
Speaking of late additions to the injury report, Sterling Shepard re-aggravated the same hamstring that he previously injured in Week 3. Same season recurrence rates for WRs with hamstring injuries are typically around 20%, so this is not uncommon. Even though Shepard missed Week 7, it is possible that he can still start in Week 8. The fact that this setback happened Friday is probably what caused Shepard to miss this week's game. Keep an eye on his mid-week practice reports.
Josh Jacobs

, RB Las Vegas

Raiders
Injury: chest injury
Timetable for recovery: 0-4 weeks
Potential Replacement(s):
Kenyan Drake
Initial Thoughts:
Josh Jacobs exited the game against the Philadelphia Eagles with a chest injury and did not return. It was difficult to tell if it was truly a chest injury or really a rib injury. The Raiders are saying that Jacobs avoided a serious injury, which likely means x-rays were negative for a fracture. However, Jacobs had to be in some serious discomfort since he was unable to return. This year, we have seen x-rays for rib injuries come back negative, only for MRIs to show a more serious injury. The good news is Vegas is on a bye next week which could be enough time for Jacobs to get right.
Miles Sanders

, RB Philadelphia

Eagles
Injury: right inversion ankle sprain
Timetable for recovery: 1-3 weeks
Potential Replacement(s):
Kenneth Gainwell
Initial Thoughts:
Miles Sanders injured his right ankle in the first quarter in Sunday's contest and did not return. The injury was a textbook ankle sprain. The severity of this injury dictates the time missed, but historically for RBs these typically result in <2 weeks missed. Obviously, there are exceptions (Saquon Barkley) but the data suggests there is reason to be optimistic about Sanders.
Zach Wilson

, QB New York

Jets
Injury: PCL Sprain
Timetable for recovery: 3-6 weeks
Potential Replacement(s):
Mike White
Initial Thoughts:
After getting off to a rocky start and taking several hits, Zach Wilson eventually seriously injured his right knee in what is being officially ruled as a PCL sprain. PCL sprains are rare but, like the ACL, are just as important for knee stability. Zach Wilson is looking at a multi-week absence and likely time on Injured Reserve. As long as Wilson does not have a full PCL tear that would require surgery he can return in 2021.
Jaylen Waddle

, WR Miami

Dolphins
Injury: right ankle sprain (eversion/possible high ankle)
Timetable for recovery: 0-4 weeks
Potential Replacement(s):
Mack Hollins

,

Isaiah Ford
Initial Thoughts:
Jaylen Waddle had his right ankle rolled up on while he was blocking. Waddle did briefly exit the game but was able to return and finish. Reviewing the video, I think there could be some concern about a high ankle sprain, even though Waddle was able to finish Sunday's game. It's worth noting that the serious ankle injury that caused him to miss most of his last season at Alabama was also on the right. It's possible the hardware in his ankle might have helped him avoid a more serious injury. I would not be surprised to see Waddle miss some practices this week but an LP on Thursday/Friday would go a long way in helping to predict his ability to play in Week 8.
Past Injuries Discussed: