The Training Room: Week 2 Injury Updates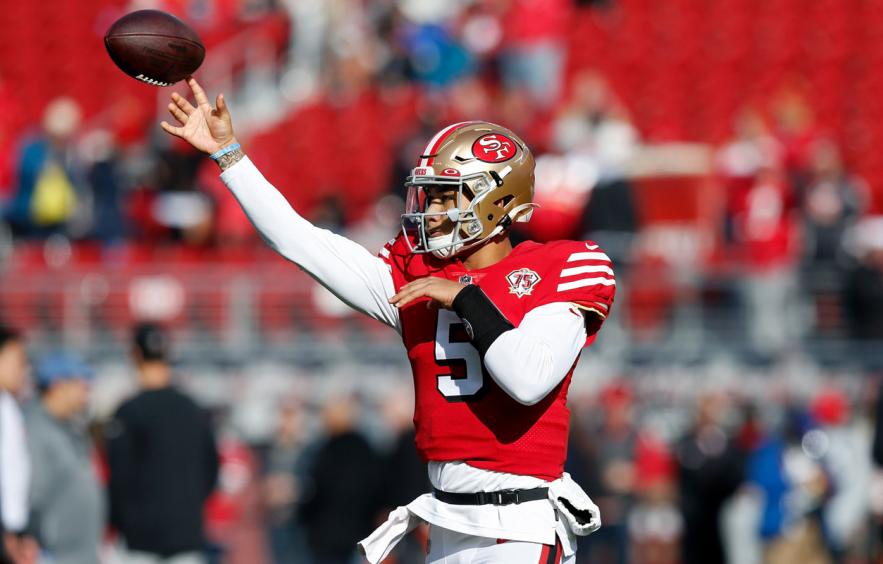 Lachlan Cunningham/Getty Images
It's usually around Week 2 where you mutter to yourself, "I hate fantasy football." Why did you sign up for his frustrating game? Your team has gotten off to a really slow start meanwhile Jim's team has Justin Jefferson doing the griddy all over your pathetic roster. And the injuries...come on! You're always the unlucky one. Elijah Mitchell is slated to miss most of the season, and your favorite QB sleeper Trey Lance - is done for the season. Where does it end!?!
Well, the fantasy football season is not over after just two games. No matter how bad your team has looked to this point, things can change rapidly. By this point last season Jaylen Waddle was barely a flex option, Ty'son Williams was a solid RB2, and the Carolina Panthers were undefeated atop of the NFC South. And the Jets!...nope never mind the Jets still sucked then as well.
My point is: it's early and things change rapidly, especially in the NFL. A pivotal part of the always-evolving fantasy football landscape is injuries. Which is why you are here. Doing your homework for the waiver wire next week. So chin up. Buckle down. And get after it.
Trey Lance

, QB San Francisco 49ers
Injury: ankle fracture/dislocation
Projected Timetable: season-ending
Potential Replacement(s):
Jimmy Garoppolo
Initial Thoughts:
During his third rush attempt, Trey Lance was tackled by a Seahawk defender and broke his right ankle. As a result of the injury, Lance will need season-ending surgery. For 2022 there is not much to talk about regarding fantasy football analysis. Lance should be ready for the start of the 2023 season, but how he will look upon his return is TBD. Lance has played very little football in the past three seasons. Additionally, a large part of his fantasy upside was tied to his running abilities. Although they are different players with different skill sets, Dak Prescott sustained a very similar injury to Lance in 2020. The following season Prescott had a career-low in rush attempts and yards per carry (YPC). Something to keep in mind.
Justin Herbert

, QB Los Angeles Chargers
Injury: rib fracture
Projected Timetable: 3 weeks
Potential Replacement(s):
Chase Daniel
Initial Thoughts:
Originally the LA Chargers informed the media that X-rays on Justin Herbet's ribs were negative. However, further testing on Friday revealed that Herbert did, in fact, have a few cracked ribs. The typical return to play timeline for a rib fracture is 2-4 weeks. There are some recent examples of QBs over the past few seasons who have been able to come back on the shorter end of that timeline. When QBs are able to return the re-injury risk is very low and compared to their healthy average - fantasy production returns to normal. Justin Fields in 2021, Tua Tagovailoa in 2021, and Drew Brees in 2020 all produced at or above their pre-injury levels following their return.
Michael Pittman

Jr., WR Indianapolis Colts
Injury: quadriceps injury
Projected Timetable: 2 weeks
Potential Replacement(s):
Ashton Dulin

,

Alec Pierce
Initial Thoughts:
Soft tissue later in the week is never a good sign, and unfortunately, that's exactly what fantasy managers were left with when word broke that Pittman sustained a quadriceps injury Wednesday. Although Colts' HC Frank Reich said that Pittman could play in Week 3, the numbers suggest that Pittman could miss one more week. For NFL WRs with a quadriceps strain, the avg. time missed is 2.5 weeks. 43% of those players missed at least 2 weeks. With soft tissue injuries, re-injury rates are usually higher therefore rushing back is not ideal. As it pertains to quadriceps strains in WRs, the specific number is ~10%.
The Colts had virtually nothing going in the passing game without Pittman this past Sunday, but if you're looking for someone, Ashton Dulin would be the guy, maybe Alec Pierce (coming off a concussion). Stop trying to make Parris Campbell happen.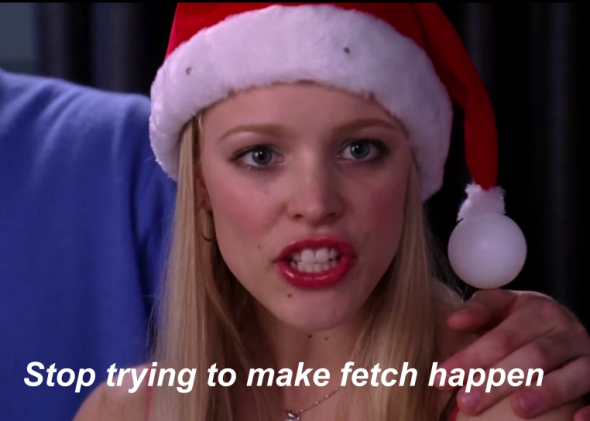 Gabriel Davis, WR Buffalo Bills
Injury: ankle injury
Projected Timetable: 1 week
Potential Replacement(s): Isiah McKenzie, Jake Kummerow
Initial Thoughts:
Another late injury on their toes was Gabe Davis, who popped up on the injury report Saturday, putting fantasy managers in a tricky situation since Buffalo played on Monday night. In a sample of 101 NFL WRs since 2017, 90% missed at least one game with an ankle sprain. It sounds like Davis was close to playing but given when his injury occurred, it was always going to be a long shot. The average time missed for WRs with a low-grade ankle sprain is 2.5 weeks, but based on what I've read, I'm optimistic Davis is back in Week 3.
Jerry Jeudy

, WR Denver Broncos
Injury: shoulder/ribs/chest/sternum injury?
Projected Timetable: 2-3 weeks
Potential Replacement(s):
Montrell Washington

, Kendell Hinton
Initial Thoughts:
There is a lot of confusion around the Jerry Jeudy injury and finding out exactly what is going on is important for return to play and performance timelines. Based on some of the latest reports out of Denver, combined with the video of how Jeudy got hurt, I think he is likely dealing with an SC joint sprain (where the collar bone connects to the sternum). This is a less common injury but is very similar to an AC joint sprain, so I think some of the data is applicable here. The average time missed for NFL WR is 3.8 weeks. Tyreek Hill had a more serious version of this injury in 2019, where he needed to go to the hospital to have the clavicle put back into place and only missed four weeks, so in theory, Jeudy could return sooner. However, the re-injury risk here is high. At 30%, that is the highest re-injury risk of the 16 most common WRs injuries I've documented in the NFL. This makes sense too - WRs more prone to land on the shoulder when jumping up for a ball or being tackled.
James Conner

, RB Arizona Cardinals
Injury: inversion (low) ankle injury
Projected Timetable: 2 weeks
Potential Replacement(s):
Eno Benjamin

,

Darrel Williams
Initial Thoughts:
The Cardinals starting RB sustained an inversion ankle sprain in Sunday's afternoon slate of games. James Conner is no stranger to injury, and in the past, he has missed longer than the average return to play times compared to his RB peers 40% of the time. Because of this, I am projecting that Conner misses above the average time missed for NFL RBs (1.7 weeks). Upon his return, three games sample of fantasy production post-inversion ankle sprains their fantasy production dips by 13.2% - suggesting there are lingering effects from the injury. Keep this in mind if you are having trouble with who to start once Conner is back.
Dalton Schultz

, TE Dallas Cowboys
Injury: PCL sprain
Projected Timetable: 2-4 weeks
Potential Replacement(s):
Jake Ferguson
Initial Thoughts:
In the 4th quarter of Sunday's game vs. the Bengals, Dalton Schultz injured his knee. Although he was able to return later in the game, Monday, we learned that Schultz is nursing a PCL sprain. This is a tricky injury, but it sounds minor. Schultz could miss a few games but return to action shortly. His teammate Ezekiel Elliot played through a PCL sprain in 2021.
Tyrion Davis-Price

RB San Franciso 49ers
Injury: high ankle sprain
Projected Timetable: 4 weeks
Potential Replacement(s): Jordon Mason
Initial Thoughts:
Tyrion Davis-Price did not have a whole lot of stand-alone value in standard-sized fantasy leagues besides eating into the workload of Jeff Wilson Jr. However, Monday; news broke that TDP was diagnosed with a high ankle sprain and will miss 4-6 weeks. The average time missed for NFL RBs is three weeks (rookies tend to miss slightly less time). It's Jeff Wilson's backfield, and Jordan Mason is the next man up. Feel free to drop Davis-Price if you need to.
Injury Tracker - 2022

| Player | Position | Team | Injury | Week of Injury | Projected Return |
| --- | --- | --- | --- | --- | --- |
| Michael Gallup | WR | Dallas | ACL recovery | preseason | Week 4 |
| J.K. Dobbins | RB | Baltimore | ACL recovery | preseason | Week 3 |
| | QB | Dallas | thumb fracture | Week 1 | Week 7 |
| | WR | Tampa Bay | hamstring strain | Week 1 | Week 7 |
| | RB | San Francisco | MCL sprain | Week 1 | Week 10 |
| | WR | Los Angeles Chargers | hamstring strain | Week 1 | Week 5 |
| | RB | Atlanta | rib injury | Week 1 | Week 5 |
| | RB | New Orleans | rib injury | Week 1 | Week 3 |
| | QB | New York Jets | knee surgery | preseason | Week 4 |
| | TE | San Francisco | groin strain | Week 1 | Week 3 |
| | WR | Arizona | hamstring strain | Week 1 | Week 5 |
| | QB | Los Angeles Chargers | rib fracture | Week 2 | Week 5 |
| | QB | San Francisco | ankle | Week 2 | SEASON ENDING |
| | WR | Indianapolis | quadriceps | Week 2 | Week 4 |
| Gabriel Davis | WR | Buffalo | ankle | Week 2 | Week 3 |
| | WR | Denver | shoulder/chest | Week 2 | Week 6 |
| | RB | Arizona | ankle | Week 2 | Week 5 |
| | TE | Dallas | knee | Week 2 | Week 5 |