Fantasy Football Week 13 Recap: 19 Things You Need To Know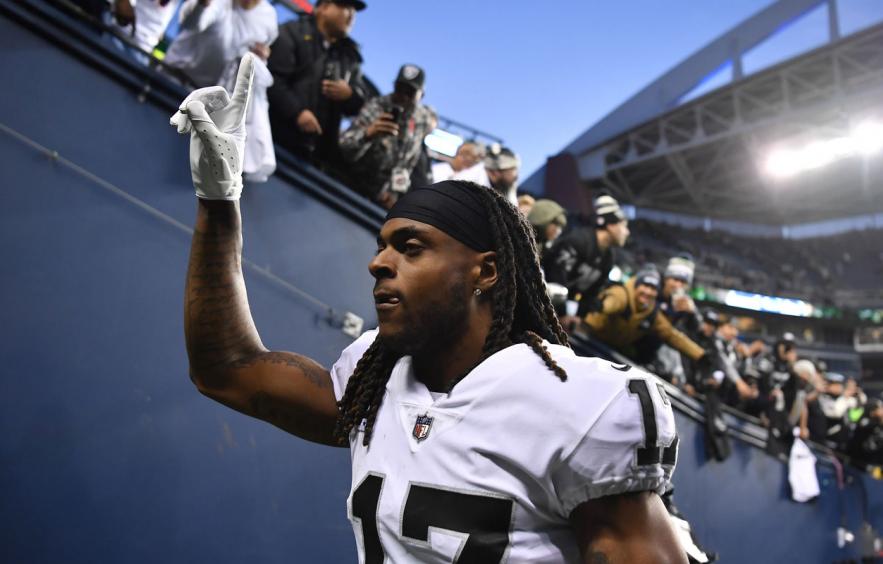 Jane Gershovich/Getty Images
Week 13 provided us with multiple close finishes. We watched a replay of the AFC Championship that delivered on expectations. Very few games ended with a multiple-score difference. The Giants and Commanders managed a tie. A week that saw little separation between squads made for a riveting fantasy week. Hopefully, you came out on top of your matchups.
Bright Stars
Jalen Hurts led an onslaught by the Eagles' passing offense. Throwing 39 times, Hurts completed 29 passes for 380 yards and three touchdowns. He added a rushing score to finish as the top-scoring quarterback in Week 13.
Jalen Hurts the last two games:

713 total yards
6 TDs, 0 turnovers pic.twitter.com/3foLPeDOzo

— Brenden Deeg (@BrendenDeeg_) December 4, 2022
A.J. Brown and DeVonta Smith both delivered big against Tennessee. In his personal revenge game facing his former squad, Brown caught eight of 10 targets. He converted them into 119 yards and two touchdowns. Smith also topped the century mark, gaining 102 yards on five receptions. He found the end zone in the first quarter.
Justin Fields was a one-man machine facing the Green Bay Packers. Able to complete 80% of his passes, Fields passed for 254 yards. Weaponizing his legs, Fields rushed for 71 yards and a score on the ground.
Amon-Ra St. Brown shone like the sun. Hauling in 11-of-12 targets, St. Brown totaled 114 yards and a pair of receiving touchdowns. He has averaged 10 targets per game for six weeks.
Terry McLaurin reached his season high in targets a week ahead of his bye week. With 12 targets, McLaurin pulled down eight passes for 102 yards. He also found the end zone for just the third time in 2022.
Christian Watson continued to lay waste to the league. He has scored eight times in four weeks. Aaron Rodgers' new favorite receiver now has a week off before picking it up against the Rams.
DK Metcalf put on his best show of the year. He caught each of his eight targets. Metcalf also topped 100 yards for just the second time in 2022. He scored a touchdown and tallied 127 yards in a win the Seahawks welcomed.
Davante Adams made himself a star once again. Adams again dominated looks in the league. Earning another 12 targets, Adams gained 177 yards and a pair of scores for the Raiders. Adams leads the league in PPR scoring over the past five weeks averaging nearly 26 points per week. His assault on the league cannot be overlooked as he achieved his season-high 177 yards. Adams leads the league with 664 receiving yards over the past five games.
Dim Stars
Derrick Henry did not show up in Week 13. The NFL's third-leading rusher reached his second-lowest rushing output of the season tallying just 30 yards on the ground. Two weeks in a row, Henry has failed to reach 40 yards on the ground.
Travis Kelce looked human on Sunday. The world's greatest tight end compiled just 56 yards receiving. Kelce also lost his first fumble of the year.
Jaylen Waddle embarrassed himself with a season-low. Waddle caught just a single pass. He tallied nine yards. He did not score a touchdown. Waddle is bound to rebound.
Rising Stars?
Zonovan Knight topped 100 total yards for the second consecutive week. The undrafted rookie had not seen action until last week. Now he has 159 rushing yards and he has caught every one of his targets. With eight catches for 62 yards, Knight has displayed his versatility. Catch this guy as an asset for your fantasy playoffs.
Zonovan Knight becoming a must add RB is certainly not how I expected this season to go

— Justin (@Justin_14P) November 28, 2022
Kenny Pickett is not exactly a star. Still, the rookie looks better every week. He has not been intercepted in four weeks. Pickett tossed a touchdown pass to Conner Hayward. Far from a fantasy superstar, Pickett is climbing the ladder in the NFL. Establishing himself as a legitimate quarterback, Pickett stands a long shot of leading his team to a playoff berth.

Injury Concerns
Lamar Jackson left the game early with a knee injury. While it is not suspected to end his season, Jackson is expected to miss multiple weeks with a PCL injury.
Trevor Lawrence suffered a knee/foot injury. The second-year quarterback is optimistic that he will not miss time.
Jimmy Garoppolo left the game in the early first quarter. Brock Purdy subbed in for the 49ers passer. Garoppolo will undergo further testing on his foot.
Hayden Hurst departed the Bengals' game with a calf injury. He did not return and is expected to miss multiple weeks.
Ken Walker left the Seahawks' win on Sunday. The rookie exited Seattle's divisional victory over the Rams and did not return. He is not expected to miss significant time.
Patrick Mahomes limped off the field against Cincinnati. While it is believed to be a minor injury, one of the league's premier stars was unable to finish the game in a rematch of the AFC Championship.