9 Dynasty Players To Target After The NFL Draft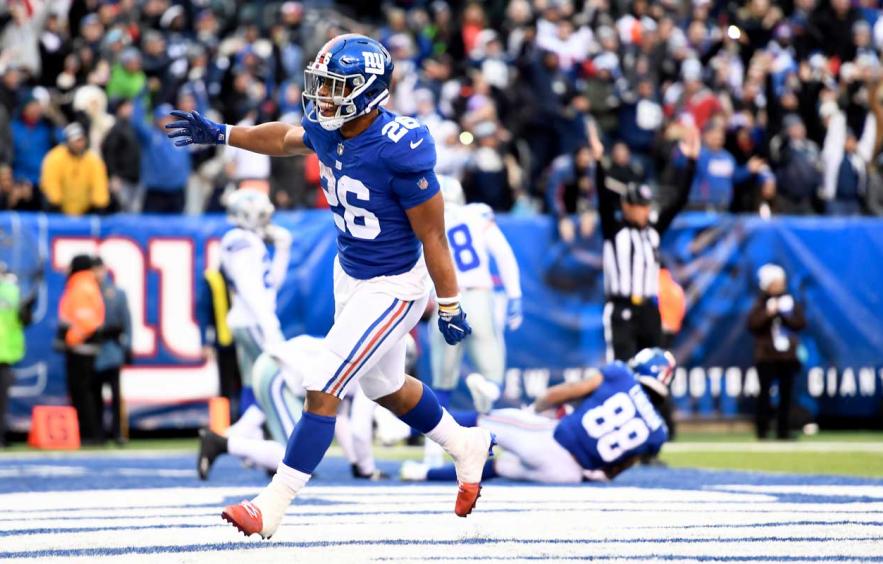 Sarah Stier/Getty Images
With the NFL Draft behind us, our last hurdle has come and gone. Now it's time to get an idea of what players we should be targeting before the season begins. For dynasty leagues, there's a small window to get in before the market corrects. If we're right, we could benefit greatly on draft day.
There's a term we have in betting called steaming. Basically, if you're on the wrong end of the steam, you lose a lot of value from the closing value line. On the other hand, if you got in before the steaming happened, you're sitting on a ton of value. That's the goal of this article. I'm looking to pinpoint players whose values have changed for the better, players that could help you create a dynasty in your leagues.
---
More Dynasty Content: Dynasty League Football | 2022 Dynasty SuperFlex Rookie Mock Draft | 2022 Dynasty Superflex/TE-Premium Rookie Mock Draft | Isaiah Spiller Dynasty Profile | Breece Hall Dynasty Profile |
---
My good friend Ryan McDowell penned a great article talking about some players to trade before the NFL Draft. In this article, I'm going to highlight some players we should trade for in dynasty leagues.
Quarterback
Jalen Hurts
Jalen Hurts is in a make-or-break season in 2022. The Philadephia Eagles have given Hurts the necessary firepower to properly evaluate if he's going to be their quarterback of the future, or if the Eagles will again turn their attention to drafting a QB in the 2023 NFL Draft class. The good news for Jalen Hurts is that he could be looking at a massive spike in his overall efficiency because on NFL Draft night the Eagles traded a first-round and a fourth-round pick for A.J. Brown from the Tennessee Titans.
Prior to injuring his ankle in Week 12 of the 2021 season, Jalen Hurts was averaging 22.8 fantasy points per game in games he started dating back to the 2020 NFL season. In the 2021 season, only 1 QB averaged more fantasy points per game than Hurts did prior to injuring that ankle, that was Josh Allen. Only two QBs last year rushed for more than 700 yards while also passing for more than 3,000 yards. Those two were Hurts and Allen. The Philadephia Eagles have also shown a mini-commitment to Hurts this offseason. After much speculation about the Eagles drafting a QB in the first couple of rounds, the Eagles didn't draft a single QB, to make matters even better, they got A.J. Brown, too.
I think you're catching onto my thesis, that if there was a Josh Allen-like leap in 2022, that QB is most likely to be Jalen Hurts, and we should be doing everything to snag him if your league mates are undervaluing his ceiling. Jalen Hurts currently has a dynasty ADP of QB15, which seems far underpriced if he takes a leap, albeit a small one in 2022.
Zach Wilson
After being selected as the second overall pick in the 2021 NFL Draft by the New York Jets, Zach Wilson had an up-and-down NFL season. Now with a year under his belt, coupled with the offensive investments the Jets have made, many are hopeful that Wilson will prove his high draft pick status with a year that will give Jets fans a season to remember. Joe Douglas saw that his first-round QB didn't have many weapons aside from Elijah Moore in 2021, so if you want to properly evaluate your franchise QB, you need to surround him with playmakers who can make his life easier, and that's exactly what Douglas did in the 2022 NFL Draft. Out of his seven total draft selections, Douglas spent four of those picks on the offensive side of the ball including WR Garrett Wilson and RB Breece Hall.
Wilson currently has a SuperFlex ADP of QB22. Some QBs going ahead of him right now are Tom Brady, Kirk Cousins, and Mac Jones. I'd rather have Wilson in the dynasty than any of the aforementioned QBs. There are not many underlying statistical figures I can share that paint Wilson in a good light, but his situation has greatly improved from his first year and that's a reason to take a chance on him at such a low price value.
Running Back
Saquon Barkley
Saquon Barkley was a huge draft winner. After starting his NFL career with back-to-back to 1,000-yard rushing seasons, Barkley hasn't come close to that kind of production in the past two years, accumulating less than 700 yards total in the last 24 months. Some of the blame isn't on all of him though, suffering through injuries and a passing offense that was without Kenny Golladay and Sterling Shepard in 2021. Fully healthy, Barkley should show the explosive ability that had dynasty managers excited about his potential from day one. His backups are currently Matt Brieda and Gary Brightwell, another vote of confidence in how much work Barkley should see in 2022 in Daboll's offense.
The New York Giants selected Evan Neal with a top-5 pick, looking to shore up the offensive line. To get a better understanding of how abysmal the offensive line was for Barkley last year, let's take a peek behind the curtain. According to PFF, he ranked 46th in rushing yards before contact (1.9), basically a stat showing how many yards are blocked for you before you come into contact with the first defender. If the Giants can even create a yard or two more allowing Barkley to display his explosive ability, we could be in for a show in 2022. Barkleys dynasty ADP is currently RB15. Most recently according to the DLF Trade Finder, Barkley was recently shipped out for Austin Ekeler and in a separate trade, shipped off for a first-round and second-round pick. Give me the Barkley side in both of those trades.
J.K. Dobbins
When I'm looking to buy a running back in dynasty, there are two things I look for, will he be in a high-powered offense, and will he earn a bunch of targets? If you can answer yes to both questions, I'm usually looking to buy you for the upcoming fantasy season. J.K. Dobbins is the exception to this rule, primarily because I think the Baltimore Ravens offense will be a run-heavy team while relying on their defense to win games. When you trade out Marquise Brown, the team's WR1, for Tyler Linderbaum, a center, you can expect you'll be implementing run-heavy game plans in the upcoming season.
In the 2020 season, the last time we saw Dobbins on the field since he tore his ACL in training camp in 2021, the Ravens employed a 45% pass to 55% rush ratio, which led in the NFL. I think we see them with a similar pass-to-rush ratio in the 2022 season. To take it one step further, after trading away their WR1, Brown, the Ravens didn't select a single WR in the 2022 NFL Draft, possibly another signal toward a rush-heavy attack. Dobbins currently has an RB8 price tag in dynasty according to DLF.
Travis Etienne
Travis Etienne could be in line for major work this upcoming season. After suffering a Lisfranc injury in training camp in 2021, Etienne recently said he's about 85-90% fully healthy from the injury. With about five months left until camp starts, you have to feel good about his recovery from the injury. James Robinson, his backfield mate, tore his Achilles last year as well, but his injury happened towards the end of the season jeopardizing his availability for the beginning of the 2021 season. The Jacksonville Jaguars privy to this information didn't select a running back until the fifth round of the NFL Draft, signaling that they are confident in the recovery of Etienne. Travis Etienne was a highly regarded prospect when coming out in 2021, getting first-round draft capital by being selected to the Jaguars in the first round. He currently has a dynasty ADP of RB19.

Wide Receiver
Gabriel Davis
Gabriel Davis, a fan favorite in Orchard Park, saw his stock solidified as the WR2 for the Buffalo Bills after the NFL Draft. After not seeing a snap share of over 70% in the first 12 weeks, Davis saw six consecutive games, including playoffs of over 70% snap share and he parlayed that into 45 targets, 449 yards, and eight TDs. It's a dangerous game to extrapolate data, but if we did, those numbers across 17 games would amount to 128 targets, 1272 yards, and 23 TDs. Again dangerous to look at these numbers and make a conclusion, but it gives you an idea of how high his ceiling is.
The Bills took a wide receiver in the NFL Draft but didn't take one until the fifth round, probably another sign that they're ready to unleash Davis in the 2022 season. The Bills also have 193 vacated targets after the release of Cole Beasley and Emmanuel Sanders this offseason, even though we should assume the addition of Jamison Crowder and Khalil Shakir should take some of those targets, he should still assume a majority share of the targets alongside Stefon Diggs and Isaiah McKenzie. His current dynasty ADP is WR50, which he should easily outplay in the 2022 season.
Brandin Cooks
Brandin Cooks is in line for another 100 targets, a 1,000-yard season and it's like no one in the dynasty community cares. His current ADP is WR43, a season after giving us 134 targets, 1037 yards, and six TDs. Only 26 WRs had 1000 receiving yards in the 2021 season. In his last eight seasons during the NFL, we've seen 100 targets and 1000 receiving yards from Cooks in six of them. Cooks also has the added benefit of working with the same quarterback in 2022. By the Houston Texans not drafting a QB, it ensured that Davis Mills is the starter for the 2022 season. In games Mills started last year, Cooks averaged 3.6 more PPR points per game (15.4) with Mills in the lineup than without him. 15.4 fantasy points per game would have been good for WR14 in 2021. His current ADP is WR43 in dynasty. Cooks should be a priority target for winnow teams in dynasty.
Darnell Mooney
A major winner after draft night was Darnell Mooney, and yes it's gross, but for the "he earned X amount of targets" crowd, not being high on Mooney for the 2022 season is contradictory to our usual stance. After earning 98 targets in 2020 and 140 in 2021, Mooney should take another step forward in 2022. Releasing Allen Robinson outright, and drafting only one WR in the entire NFL draft, Velus Jones in the third round should get us more excited about Mooney's prospects but we haven't seen the market adjust with a dynasty ADP of WR 37. The Chicago Bears have the 8th most AirYards and the 8th most targets available for 2022 based on the departure of 2021 personnel. Mooney will also be Justin Fields defacto WR1 for all 2022 now as well. Mooneys' price value is grossly underpriced based on how many targets he should see in 2022 alone.
Tight End
Cole Kmet
All the exact reasons I listed for Darnell Mooney up above to be successful could be copied and pasted for Cole Kmet. Kmet a third-year tight end out of Notre Dame is looking to build upon his strong second year and with not much competition added in his way, he should be at worst, Justin Fields' second option when he drops back to pass. In his rookie year, Kmet only saw 44 targets. In his second year, he saw 93 targets, in his third year he should easily earn 100+ targets if his upward trajectory continues. Oh, I forgot to mention, the Chicago Bears also cut Jimmy Graham this past offseason which should open major red-zone targets for Kmet for when the Bears get into the red zone this year, well at least the few times they will. Kmet is finally getting the keys to be the TE1 in Chicago this year, and that's an exciting proposition for anyone looking to fill their tight end room. His current dynasty ADP is TE13, with players such as Dalton Schultz and Noah Fant ahead of him in the rankings.