Players to Avoid in Every Round of Fantasy Football Drafts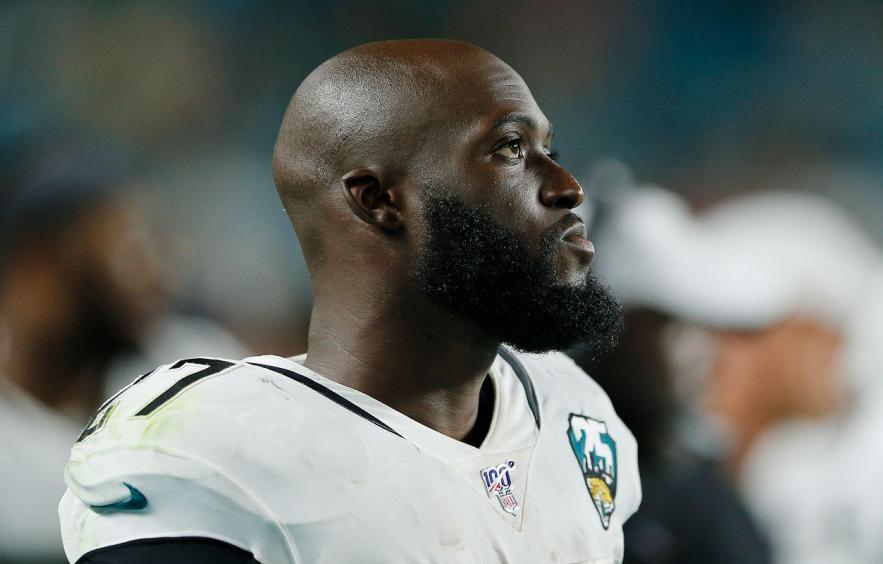 Michael Reaves/Getty Images
This has been an unusual summer, to put it extremely mildly. And it is looking like the fall will follow the same trajectory. One thing that has helped keep me sane has been participating in and writing about fantasy football drafts. Fantasy football, while a career for some, is and always will be an escape for most. An escape from schoolwork. An escape from work. An escape from chores. An escape from the mundane. After all, the word "fantasy" is in the very title of the game. I write all of this not to get on some soapbox or moral high horse, but to remind everyone reading to enjoy this build-up process and the fantasy season (however long it may be). We all take fantasy football seriously here at 4for4, but it is important to remember that this is a game, and games are meant to be fun. So study hard, but be sure to enjoy the ride.
---
Click Here for Players to Target →
---
Speaking of studying hard, on to the real reason you're here: fantasy football analysis. With fantasy drafts rapidly approaching, I took it upon myself to go round-by-round, highlighting one of the players I'm avoiding in each round. The players listed below are not the ONLY ones to avoid at their current cost but are a bad bargain based on 4for4's rankings of the ADP Bargains tool, or I can't take them at that point in drafts. Most of these players are good players who I would be happy to draft, just in a different round than where they are currently going. I skipped Round 1 because for the most part, it's pretty chalk, and I skipped the last few rounds (of standard-length drafts) as those should be reserved for kickers and defenses. ADP was based on 4for4's ADP tool. For more overvalued players to avoid in drafts, check out our series on overvalued QBs, RBs, WRs, and TEs.
Round 2 – QB
Lamar Jackson

, Baltimore

Ravens

I love Lamar Jackson and owe a fantasy title from last season to his excellence. But the reason he's on this list is the same reason Patrick Mahomes was on the list last year: drafting a quarterback this early is bad strategy. Especially when you're chasing a "magical" season, as repeating such statistical magnificence is extremely rare. Jackson will likely have another dominant season, but drafting him here and eschewing the elite running backs and wide receivers will cost your team in the long-run. Let someone else draft Jackson or Mahomes early, while you take a later-round option and set your team up for a better, deeper postseason run.
Round 3 – RB
Leonard Fournette

, Jacksonville

Jaguars

While the hate on Fournette in the fantasy community has gone a bit far, I still don't want to draft him in the third round. Fournette scored only three rushing touchdowns last season and is due for a bounce-back in that category, but his receiving share is what concerns me. Fournette saw a 17% target share, catching 76 passes for 522 yards last season. There are a couple of factors that could reduce that total a fair amount.

For starters, Fournette had never crossed even a 10% share before last season. As for his boost last year, Nick Foles (who is now in Chicago) targeted Fournette more often (22% of his targets) than Gardner Minshew (16%). But the biggest factor is the combined arrival of Jay Gruden as offensive coordinator, and Chris Thompson as a pass-catching specialist. Thompson averaged a 10.3% target share in Gruden's offenses since 2015, with 55+ targets per year. The Jaguars don't project to be a great team this year and could be in a lot of pass-heavy game scripts. With Thompson in town, he could be taking on a bigger role in that realm and forcing Fournette to the bench. This reality should be more baked into Fournette's ADP, and in Round 3, that's not the case.
Round 4 – TE
Zach Ertz

, Philadelphia

Eagles

Ertz is a fantastic player and a good TE1. He is not worthy of a fourth-round pick. Ertz kicks off the tier of mid-round tight ends after the big three (Travis Kelce, George Kittle, Mark Andrews) who don't offer enough upside or positional value to justify passing on other positions. If you look at Ertz's four most recent seasons, not counting his explosion in 2018, he averages 116 targets, 79 receptions, 852 yards, and five touchdowns per season. That's 154.2 fantasy points in half-PPR scoring, which is solid mid-tier TE1 production.

The problem is that mid-tier is globbed with players scoring around the same points, meaning you don't gain any sort of weekly advantage by taking a player like Ertz (or Darren Waller or Austin Hooper) so early, unless they truly overperform their ADP and projected workload. If you miss out on the big three, wait for a tight end, and take higher-upside players like Terry McLaurin or D.J. Chark in the middle rounds instead.
Round 5 – RB
Devin Singletary

, Buffalo

Bills

Singletary looked ready to take over the Buffalo backfield once Frank Gore left town. Singletary showed promise in his rookie campaign, especially on a national stage in the team's playoff game against the Houston Texans (58 rushing yards, six catches, 76 receiving yards). Everything was coming together for Singletary … until the Bills drafted Zack Moss in the third round of the NFL draft.

The Bills seem to want Moss to complement Singletary, much like Frank Gore did last season. Gore ran the ball 166 times and saw just 16 targets, but Moss proved at Utah he is a capable pass-catcher so it's entirely possible that he sees an uptick in targets from Gore's numbers, even if more carries go to Singletary as the new 1A. It remains unclear just how this backfield will be split, but the fact that it will be split, and that Josh Allen lurks to steal red-zone work, makes Singletary's Round 5 ADP untenable in my eyes.
Round 6 – RB
Cam Akers

, Los Angeles

Rams

With Todd Gurley out of the picture in Los Angeles, opportunities are available in the Rams backfield. Who commands most of those opportunities is very much still a question as the season approaches. The Rams drafted Akers with the 52nd overall pick in this year's draft, one year after they drafted Darrell Henderson with the 70th overall pick in the 2019 draft. Akers has the more significant draft capital attached to him, but he's joining the team in a supremely weird offseason with minimal team sessions. Henderson had a whole offseason and most of last season to learn and practice in Sean McVay's offense.

Speaking of McVay, all offseason he has not been shy about his desire for a 49ers-esque backfield committee. Akers could win the lion's share of the touches here, as Henderson wasn't too impressive in his limited opportunities last season. However, the specter of a serious committee makes Akers' current asking price outrageously high.
Round 7 – WR
Tyler Boyd

, Cincinnati

Bengals

Boyd has been a solid WR2 over the last two years, posting stat lines of 76-1,028-7 and 90-1,406-5. The Bengals showed their faith in Boyd by locking him into a four-year, $43 million contract extension last offseason. While Boyd gets a boost with the arrival of Joe Burrow and (hopefully) more competent and explosive quarterback play, the return of a healthy A.J. Green really worries me when it comes to Boyd's seventh-round price tag. Boyd owned 24% of the Bengals targets and 28.5% of the air yards with Green sidelined last season, but all reports are that Green is healthy and looking like his old self again at Bengals practices. Boyd can still produce on less volume (he only saw 20% of the targets in 2018), but any sort of dip in volume depresses Boyd's ceiling. I think he's a fine pick this season but would rather go after him a couple of rounds later than this.
Round 8 – QB
Aaron Rodgers

, Green Bay

Packers

I'm of the mind that Rodgers is a sneaky-good fantasy pick this season, but not in the eighth round. Rodgers hasn't thrown for 30+ touchdowns since 2016, but he's kept some fantasy value by minimizing turnovers and hitting 4,000 yards in each of his last two full seasons. Last year was Rodgers' first in a new offensive system, so there were bound to be some growing pains. Add in an injury-riddled wide receiving corps and it's a bit more understandable why Rodgers's numbers were so pedestrian.

Rodgers certainly isn't the same ridiculous passer we grew to love earlier in the decade, but he can still get the job done. With a more settled pass-catching group and another year in Matt LaFleur's system, Rodgers has some appeal for a bounce-back. I'd be happy taking him once the rounds enter double digits, but given how many great later-round options there are (Matthew Stafford, Cam Newton, Daniel Jones, Jared Goff, etc.) taking Rodgers this early could be a costly reach.
Round 9 – RB
Sony Michel

, New England

Patriots

I'm not sure a player has had a worse offseason than Michel when it comes to his fantasy value. Tom Brady left the team. Michel then had foot surgery in May, and may not be ready for the start of the season as he continues his recovery. Sure, the team added Cam Newton, but then they signed Lamar Miller as well. Michel was already a high-risk fantasy asset, especially in formats that award points for receptions, as he is a low-volume back who needs to score touchdowns to post relevant totals. The addition of Miller makes Michel a hard-pass at his current cost, and maybe even in drafts at all.
Round 10 – WR
CeeDee Lamb

, Dallas

Cowboys

I'm honestly still mad the NFL let Lamb fall to the Cowboys in the first round of this year's draft. He's an excellent player who bolsters an already stacked receiving corps. That being said, I'm not interested in Lamb until the very end of drafts, if at all. Last season Amari Cooper and Michael Gallup absorbed over 55% of the team's air yards. Lamb figures to start as a slot wideout, filling the void left by Randall Cobb, who saw 14.8% of the air yards last season. Cobb posted solid numbers last season (55-828-3) but he finished as a WR2 (top-24) in just two weeks last season and a WR3 in three others. That's essentially five usable weeks out of 16. Lamb has an extremely bright future, but a 10th-round ADP for a low-volume rookie slot receiver in a loaded offense is way too rich for me.
Round 11 – WR
Mecole Hardman

, Kansas City

Chiefs

I understand the appeal of Hardman, as he's a speed demon with elusiveness after the catch catching passes from the league's most gifted passer in Patrick Mahomes. I just don't understand how people are drafting him in Round 11. The trio of Travis Kelce, Tyreek Hill, and Sammy Watkins have soaked up 55% and 59% of the team targets in Mahomes's two years as the starter. Even when Hill missed several games in the first half of the season, Hardman only saw 13.5% of the team's targets (he did score twice in that run and average 61.5 yards per game, though). Hardman does get high-value fantasy targets as he's often targeted deep downfield. However, chasing those few valuable looks when there are higher-volume, and higher-upside wideouts like Mike Williams, Jalen Reagor, and Justin Jefferson still on the board seems like a fool's errand.
Round 12 – D/ST Chicago
Bears

(or any defense)

If you play in a league with fantasy junkies, this shouldn't be an issue. But if you play in a more casual league, please, I beg you, do not take a defense this early. Defenses in fantasy football are driven by turnovers and touchdowns, two things that can fluctuate wildly year to year. This means that the No. 1 defense you reach for early could easily sink down in the end-of-year rankings and offer you no positional value or advantage over your league mates. Use these early double-digit round picks to add depth or chase upside with players like Bryce Love or Boston Scott.
Round 13 – QB
Kirk Cousins

, Minnesota

Vikings

Cousins is fine in fantasy, but there are too many quarterbacks with more realistic and achievable ceilings going in the later rounds to draft Cousins here. Cousins is solid as a fantasy quarterback, averaging around 4,200 yards and 27 touchdowns per season in his five as a starter. What's troubling for Cousin's outlook in 2020 is the Vikings continued march toward a run-oriented team. From 2015–2018, Cousins averaged just shy of 36 attempts per game, but he averaged 29.6 per game in 2019. New offensive coordinator Gary Kubiak is on board with Mike Zimmer's run-first approach, even saying he hopes the team can build on the identity it established last season. As I mentioned in the Rodgers blurb above, there are way too many exciting, high-upside late-round quarterbacks available to take a vanilla ice cream option like Kirk Cousins. He's fine in 2QB or Superflex formats, but I'd encourage you to explore other flavors if you're shopping for a quarterback here.
Round 14 – K
Justin Tucker

, Baltimore

Ravens

Do not take a kicker until the final 1-2 rounds of your standard league draft. End of story. Thanks for reading!