Perfect Draft Series: Drafting 7th in a 14-Team ESPN PPR League I'll admit it. I'm intrigued by larger leagues. Even in my smaller leagues, I've always increased roster sizes and the number of starters—i.e. 2QB formats—in order to make the draft a little deeper and a little more challenging. In these types of leagues, depth and value late in drafts become critically important, as only the most prepared drafter can uncover the late-round gems available when you get 180 players into the draft. The seventh slot is challenging this year because of the drop-off after the top three WRs and the top two RBs.
In this edition of the Perfect Draft Series, I'll be walking through a perfect draft from the 7th slot in a 14-team ESPN PPR league. Each pick was optimized using projections and value-based rankings from the 4for4 Draft Hero tool
---
More in the Perfect Draft Series: Drafting 11th in a 12-team PPR League | Drafting 1st in a 10-Team Standard League | Drafting 16th in a 16-Team ESPN Standard League | Drafting 5th in a 10-Team Yahoo PPR League | | Drafting 8th in a 12-team ESPN Standard League | Drafting 6th in a 12-team ESPN PPR League
---
Draft Hero Settings
Roster settings: 1QB, 2RB, 2WR, 1TE, 1 Flex, K, DEF, seven bench spots.
No QBs before the fifth round: There are so many good QBs available in the later rounds that there's no reason to reach for one. While I may wait longer than round five, if a top player like Drew Brees is sitting there, I want Draft Hero to keep me updated. Before that, I'm not willing to pass up players at other positions when I can get a quality starting QB later.
No TEs before the fourth round: I typically will wait until much later to go after a TE, but in a 14-team league, the fourth round is excellent value for the elite TEs on the board. As a result, this is where I want Draft Hero to let me know if a player like Travis Kelce or Greg Olsen is sliding down the draft board.
Forget that guy: I love that Draft Hero allows me to set up players I want to avoid. Like most fantasy owners, I hold personal vendettas against players for past performances, and there are players that scare me for varying reasons. Before starting the draft, I set this function to avoid Rob Gronkowski, Melvin Gordon, and Jordan Reed due to injury concerns. Note that this is most effective for guys with early ADPs, because the players above have value late in drafts, but I'm not considering them high enough to have a shot at getting them.
Jump to Pick: 1 | 2 | 3 | 4 | 5 | 6 | 7 | 8 | 9 | 10 | 11 | 12 | 13 | 14 | 15 | 16
Round 1, Pick 7 –
LeSean McCoy

,

Bills
At the seven spot, I was hoping to grab Mike Evans, but his popularity kept him out of reach as he was off the board at five. Draft Hero recommended LeSean McCoy, and while both he and A.J. Green are excellent options at this point in the first round, I decided to take the advice and go with the RB. I've always been a bit old-fashioned in my fantasy drafting, so I haven't been tempted by the zero-RB strategy. As long as McCoy stays healthy, he should be in for a huge workload and the question marks surrounding the next tier of backs is enough to keep me nervous about banking on one of them in the second round.
Helping to make my decision between Green and McCoy easier, was the projected team that Draft Hero put together based on my custom draft strategy, ADP, and value. I see that by going RB in the first round, there would still be quality WRs in the second round, and players like Willie Snead and Pierre Garcon possibly available in rounds five and six.
Round 2, Pick 8 –
DeAndre Hopkins

,

Texans
After taking a RB in the first round, Draft Hero recommended I go with a WR in the second round. It was hard to argue, as the best RB available was Isaiah Crowell. This made me feel good about my decision to take McCoy first, as I wouldn't have wanted Crowell to be my RB1, and Draft Hero presented four excellent options at WR available to me. I prefer Hopkins over Doug Baldwin, even after a down year for Hopkins. The available WRs are within 13 projected points of each other, so I felt comfortable going with my favorite. Better QB play this year should result in more quality looks for Hopkins as he looks to rebound from a terrible 2016 season.
I considered Crowell here, but I thought the value at WR was much better. I also saw Draft Hero showing that some decent mid-round RBs would be available later in Darren McFadden and Chris Thompson, so I felt comfortable nabbing my WR1 here.
Round 3, Pick 7 –
Michael Crabtree

,

Raiders
I went with the risk-adverse approach here. Draft Hero gave me Ty Montgomery and a few WRs to consider with my third round pick, and because of how consistent Crabtree is, I felt more comfortable going with the WR. Crabtree was tied for fourth last year with 21 red zone targets, and his projected points total is just a hair below the crop of WRs I was considering in the second round.
I want to have the guts to pull the trigger on Montgomery here, but Crabtree's consistency and defined role in a prolific offense gave him the nod for me. Montgomery certainly has a tremendous amount of upside as a converted RB for a team without an established runner, but I had a couple other RBs I want to target.
Round 4, Pick 8 –
Greg Olsen

,

Panthers
As I asked Draft Hero to do, Greg Olsen was recommended to me in the fourth round. I would be looking in the fifth or sixth round for a top-shelf TE in a 10 or a 12-team league, but in a larger league like this, the fourth round seems about right to grab one of the most consistent fantasy players at the position over the past few years. Olsen is much better than the next best option, Jimmy Graham, and his value rating of +65 makes him the clear choice.
It still appeared that I had solid value awaiting me in the sixth and seventh rounds, so I felt good about grabbing an elite TE in the fourth. I had my eyes set on Garcon in the sixth round, and as I suspected, there looked to be high-quality QBs available well beyond the fifth.
Round 5, Pick 7 –
Ameer Abdullah

,

Lions
Occasionally I have my own ideas of what I want to do. Draft Hero was pushing Willie Snead on me, but since I already had two WRs and I still saw Garcon estimated to be available in the sixth round, I felt I could take a gamble in this spot with Abdullah. I needed a RB to pair with McCoy, and Abdullah was the one with the highest upside available.
Coming off an injury, Abdullah has risk associated with him, but grabbing him just one slot above his ADP value of 64 made sense to me if I didn't want to risk losing out on one of the few potential RB2s left.
Round 6, Pick 8 –
Pierre Garcon

,

49ers
I was expecting to grab Garcon in the sixth round, and I was happy to see him still on the board by the time it got back to me. Because I passed on him and Willie Snead a round earlier, it wasn't suprising to see Draft Hero recommending him. Garcon should see a hefty amount of targets this season with the 49ers, and while the team doesn't project to do well, quarterbacks Brian Hoyer and Matt Barkley managed to provide respectable fantasy stats for Cameron Meredith with the Bears last year. Garcon is far and away the best WR on the 49ers' roster.
I kept on eye on the QB situation as well. I saw that Draft Hero had me going with Marcus Mariota in the seventh round, which is where I like to look at my QB1, and there were plenty of options still on the board at the position, so I felt safe continuing to wait.
Round 7, Pick 7 –
Marcus Mariota

,

Titans
4for4 is super high on Mariota this year, ranking him fourth among QBs. For a seventh-round pick, Mariota's +23 value rating made him the obvious choice for me. I considered Meredith, but since I already had three WRs on my roster, I thought now was a good time to grab Mariota. Mariota has a slew of new receiving options to play with, a quality offensive line, and a powerful running game to take the pressure off him. He accounted for 23 touchdowns over an eight-game stretch last season, and the sky is the limit for Mariota as he enters his third season.
Round 8, Pick 8 –
Tyrell Williams

,

Chargers
This pick was about not liking the WRs I saw would be available later on in the draft, and knowing that I would need to grab a second QB and some upside RBs in the next few rounds. Draft Hero recommended a second QB here, but with so many good options available, I took the one WR recommended to me. Williams stepped up after an injury yet again de-railed Keenan Allen's 2016 season. Travis Benjamin failed to deliver much last season, Allen seems to have a hard time staying on the field, and rookie Mike Williams is already hurt. I felt like Tyrell Williams was a nice blend of upside and proven ability at this point in the draft and decided to grab him as my fourth WR.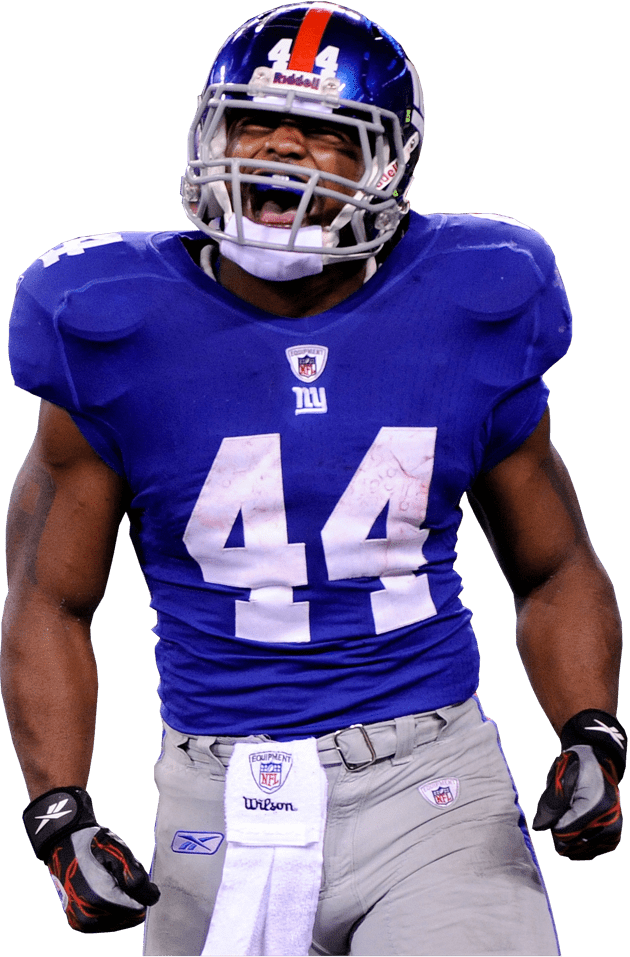 You're Missing Out!
Get access to this article and all our tools and rankings:
All Premium Content
The most Accurate Rankings Since 2010
Expert Draft Picks w/DraftHero
Highest Scoring Lineup + Top Available Players w/LeagueSync
...and much much more