Perfect Draft Series: Drafting 16th in a 16-Team ESPN Standard League There's nothing quite like a 16-team league. In leagues this large, waivers are generally slim pickings, and there's further emphasis on rounding out your roster in the draft. Players you'd be considering in the middle rounds of regular drafts, you might need to take up to two rounds earlier when the draft runs 256 players deep. Because the top few picks are nearly slotted with obvious names this year, I wanted to model a strategy for the back-end of the draft, a spot that has extra challenges in large leagues because the elite players at both RB and WR are usually off the board before the first pick. On the flip-side, getting the first pick in the second round can sometimes be a larger advantage in this type of league, because someone in the front half of the draft will need to wait up to 32 picks before making their second selection.
In this edition of the Perfect Draft Series, I'll be walking through a perfect draft from the 16th slot in a 16-team ESPN Standard league. Each pick was optimized using projections and value-based rankings from the 4for4 Draft Hero tool.
---
More in the Perfect Draft Series: Drafting 11th in a 12-team PPR League | Drafting 1st in a 10-Team Standard League | Drafting 7th in a 14-Team PPR League | Drafting 5th in a 10-Team Yahoo PPR League | | Drafting 8th in a 12-team ESPN Standard League | Drafting 6th in a 12-team ESPN PPR League
---
Draft Hero Settings
Roster settings: 1QB, 2RB, 2WR, 1TE, 1 Flex, K, DEF, seven bench spots.
No QBs before the sixth round: In most of the mock drafts I've been doing, I have found that I can wait on a QB and still get excellent value. So even in a huge 16-team league, I'm still going to tell Draft Hero not to bother me with QB suggestions until at least the sixth round. With a 16 team league, getting two starters can be more difficult, but I'm confident that I can still grab value in the middle rounds.
TEs in only the fifth or after the eighth round: I want to explore the value at TE late in the draft. After the top four players at the position are taken in the first four rounds or so, I don't see the point in reaching for a player when there are plenty of upside picks late in the draft. That being said, if one of the elite guys falls to round five, I want Draft Hero to let me know.
Vontae Mack No Matter What: In a league this large, it's important to realize that you may need to keep an eye on specific targets. In the 2015 movie Draft Day, Kevin Costner's character writes a note to himself to draft Vontae Mack—brilliantly portrayed by Chadwick Boseman—no matter what. In this draft, I really want to target Dwayne Allen, LeGarrette Blount, and Kelvin Benjamin as personal favorites of mine who I think could exceed expectations. As a result, I want Draft Hero to remind me when it's time to draft these three players if I want to secure them.
Jump to Pick: 1 | 2 | 3 | 4 | 5 | 6 | 7 | 8 | 9 | 10 | 11 | 12 | 13 | 14 | 15 | 16
Round 1, Pick 16 –
Jay Ajayi

,

Dolphins
Draft Hero recommended Jay Ajayi for my first pick, and with most of the other tier-2 RBs off the board at this point, I gladly accepted the recommendation. There's a big drop from Ajayi's projected 197 points to the 178 points projected for Leonard Fournette, so I knew that I had to lock up my RB1 with one of my first two picks or else be stuck with lower-tier options at the position.
Ajayi has one of the highest floors among RBs this season. He's nearly a lock to get 15+ touches per game and the Dolphins have some upside on the offensive line, and weapons in the passing game that should keep him from facing eight-man fronts on every down.
Round 2, Pick 1 –
Leonard Fournette

,

Jaguars
In only the second round, I already went against my plans. I understand the impulse to go RB-WR at the turn, because you never know what kind of talent—or lack thereof—will be available when it gets back to you. In a league this big, I looked at it a different way. I saw the projected RBs for the rest of the draft compared to the projected WRs and decided I needed to go with Fournette. I could've just as easily gone with Isaiah Crowell or Lamar Miller, but I'm buying stock in the talented rookie out of LSU. Fournette's value at pick 17 is pretty much on par with his ADP, and I'm happy to enter the season with Ajayi and Fournette as my one-two punch in the backfield.
I considered a WR heavily here, but with question-marks surrounding the top WRs available —including the injury history of Draft Hero's recommended Dez Bryant—I felt more comfortable going with a rookie RB set to get the bulk of the carries for the Jaguars.
Round 3, Pick 16 –
Allen Robinson

,

Jaguars
Honestly, I might've gone with Michael Crabtree here, as I'm high on the security and consistency he provides, but I've been taking him in all my mock drafts lately, so I thought I'd gamble a little. While Allen Robinson will make two Jaguars in my first three picks, there's reason to hope for a bounce-back season after he disappointed in 2016. Robinson should still be heavily targeted, and with Fournette keeping the defenses honest, Robinson may get more high quality looks from QB Blake Bortles.
I actually like all the WR options that Draft Hero presented to me in the third round, and it made me feel confident in my decision to go RB-RB with my first two picks. Each of the WRs presented offered a range of +13 to +17 value, so I just picked my favorite. I like the upside you get with Robinson. Best laid plans didn't pan out for me here, as one of my targeted players— Kelvin Benjamin—went just one pick prior.
Round 4, Pick 1 –
Tyreek Hill

,

Chiefs
Draft Hero adapted well to my RB-RB strategy, suggesting two straight WRs to compensate. Once again, I liked all the available options, but I went with the tremendous upside of Hill, who was a human highlight reel last season and should assume a more prominent role in the offense in 2017. With Jeremy Maclin gone and Jamaal Charles off to Denver, the Chiefs will be counting on Hill to take the next step in his game.
Hill's +15 value rating puts him right on par with the rest of the options here, and since I was already gambling on upside in this lineup, I went all in on potential by throwing Hill into the mix. Overall, I was happy with the way my first four picks went down, feeling good about having two top-10 backs, and a pair of top-20 receivers with tremendous upside. Draft Hero reminded me that if I wanted LeGarrette Blount, I would probably have to take him here. However, since I was able to nab two talented backs early on, I opted for the WR.
Round 5, Pick 16 –
Ameer Abdullah

,

Lions
I've been grabbing Abdullah in several of my drafts this year. This was 10 spots higher than his ADP of 90, but looking at the other RBs available later in the draft, I felt like I needed to go with Abdullah to have a chance at a legit flex option at the position. Coming off an injury, Abdullah has risk associated with him, but Draft Hero gave him a +24 value rating, making him worth the danger at this point in the draft.
Draft Hero told me the top TE available as I requested in the fifth round. While I like Tyler Eifert, he isn't in my top four TEs and thus I opted to continue to wait on the position.
Round 6, Pick 1 –
Willie Snead

,

Saints
The sixth round was when I told Draft Hero to start giving me QB options, but I wasn't quite ready to abandon backs and receivers just yet. Willie Snead has a clearer depth chart ahead of him than he did this time last year, and the Saints should continue to be a prolific offense with big-play potential on every down. With a +12 value rating and a clear advantage over the other WRs left on the board, I opted to grab the talented Snead to provide a nice backup option for my WR corps.
I went away from the QB spot in this draft, but I would've been perfectly comfortable grabbing Mariota in this spot. We have him ranked fourth among QBs this year, and to get that kind of value in the sixth round of a 16-team league would be just fine by me.
Round 7, Pick 16 –
Pierre Garcon

,

49ers
Garcon is one of my favorite picks this year because he has a nice blend of proven ability and high upside that gives him great value this late in the draft. Garcon is projected to get more points than Golden Tate and Davante Adams, who are both going up to four rounds earlier. Someone will need to catch the ball for the 49ers, and Garcon is easily the most talented pass catcher they have on the roster.
Round 8, Pick 1 –
Matthew Stafford

,

Lions
Four QBs were drafted the last time I waited, so I took Draft Hero's suggestion and nabbed my signal caller in the eighth round. Stafford and Andy Dalton both were good value at this point in the draft, but I personally like Stafford just a hair better. Stafford is right in the middle of his prime right now as he's put up consistent numbers for the past two seasons and he still has Jim Bob Cooter calling plays. The Lions were 11th in the league last year in pass attempts and should continue to air it out.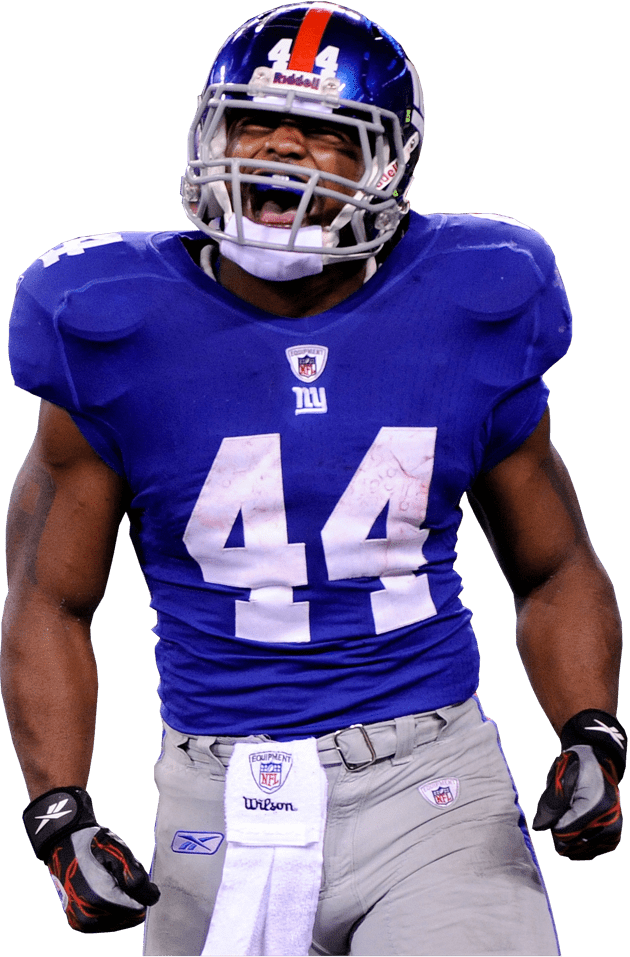 You're Missing Out!
Get access to this article and all our tools and rankings:
All Premium Content
The most Accurate Rankings Since 2010
Expert Draft Picks w/DraftHero
Highest Scoring Lineup + Top Available Players w/LeagueSync
...and much much more