Perfect Draft Series: Drafting 5th in a 10-Team Yahoo PPR League Drafting from smack in the heart of the draft has its advantages: you get the fifth best player on the board, plus another player in just 10 picks, if of course, you are in a 10-team league. From this position, drafters can choose to roll with any number of strategies, starting with either an elite WR or a top RB like LeSean McCoy or Melvin Gordon. I refer to the fifth position as the even-steven or Jerry Seinfeld, as players' rosters tend to be an even distribution of talent, with everything equaling out in the end.
In this edition of the Perfect Draft Series, I'll be walking through a perfect draft from the fifth slot in a 10-team Yahoo PPR league. Each pick was optimized using projections and value-based rankings from the 4for4 Draft Hero tool.
---
More in the Perfect Draft Series: Drafting 11th in a 12-team PPR League | Drafting 1st in a 10-Team Standard League | Drafting 16th in a 16-Team Standard League | Drafting 7th in a 14-Team PPR League | Drafting 8th in a 12-team ESPN Standard League | Drafting 6th in a 12-team ESPN PPR League
---
Draft Hero Settings
Roster Settings: 1QB, 2RB, 3WR, 1TE, 1Flex WR/RB, 1Flex WR/TE, K, DST, six bench spots
No QBs until at least the seventh round: The QB pool is quite deep, especially in a smaller league. There's no reason to even think about a QB early, as I could miss out on potential points from a position player that are tough to make up if missed.
No TEs before the fifth round: The fifth is the soonest I'd consider a TE, and that's only if one of the top guys behind Rob Gronkowski is still sitting there. If I'm pleased with my first four RB or WRs, and I see Travis Kelce, Jordan Reed or Greg Olsen available, I'll grab them, as long as their potential point output is greater than the top WR or RB still on the board.
Jump to Pick 1 l 2 l 3 l 4 l 5 l 6 l 7 l 8 l 9 l 10 l 11 l 12 l 13 l 14 l 15 l 16
Round 1, Pick 5 -
LeSean McCoy

,

Bills
The first pick here could have really gone a number of ways. On the RB side, my top options were McCoy or Melvin Gordon, with the two best WRs choices as Julio Jones and A.J. Green. Gordon is too much of an injury risk for me to take a chance on in round one, and my UGA homer bias always leans toward Green. In debating the final two players, their projected PPR points are similar with 272 for McCoy and 282 for Green.
After looking ahead towards the next round, I decided to invest in McCoy because I really want a solid RB1 and don't think one will be there in the next 10 picks. With Mike Gillislee and Sammy Watkins gone, Shady has the potential to best his RB4 PPR finish last season.
Round 2, Pick 6 -
Doug Baldwin

,

Seahawks
After going with an RB as my first pick, Draft Hero gave me three WRs and two RBs as the recommended top five for round two. Since I'm happy with McCoy, I look to secure my WR1, as once again, my theme for this draft is balance.
Dez Bryant and Doug Baldwin have the exact same projections, both in total fantasy points (245) and their VBD, or value based draft (+42). This amount refers to the value of a player compared to the worst starter at that position. Both of these guys are solid, but I chose Baldwin based on potential in his offensive scheme. Dallas is a run-first team, and Baldwin has finished the past two seasons in the top nine among WRs. Looking ahead, the drafters in front of me had taken two RBs and two WRS, so their selections did not come into play, yet.
Round 3, Pick 5 -
Brandin Cooks

,

Patriots

Draft Hero showed me Isaiah Crowell, plus four WRs as my highest recommended players. Crowell is a guy I like, just not in the mid-third round of a 10-team league. I believe there is better value in drafting my WR2 here. Cooks, Demaryius Thomas and DeAndre Hopkins were the best WRs on the board with similar potential points and VBDs within a few numbers of each other. I chose Cooks based on the guy throwing him the rock, because Tom Brady is Tom Brady.
Another thing I took into consideration is which players will be there for my next selection in round four. Glancing at the teams in the six through 10 spots, three of them chose a RB in the second round and only one of them, team six, has yet to grab a RB. With about six or seven backs still on the board that I consider similar and good fourth round talent, I took my chances with Cooks.
Round 4, Pick 6 –
Spencer Ware

,

Chiefs

Continuing with balance, I aimed to grab a RB with my round four pick, it's just a matter of which one. I'm pleased that I passed on Crowell last round, as only three of the ten picks since my round three selection were RBs. This left me with Christian McCaffrey, Carlos Hyde or Ty Montgomery as the top recommended choices at the position. However, I chose to be a rebel and went with Spencer Ware.
I would have selected Montgomery here, but he's currently dealing with some sort of leg injury, so I decided to play it safe and take the RB with the most defined role left on the board. Ware is the projected RB15 with 196 PPR points, perfect as my RB2.
Round 5, Pick 5 -
Greg Olsen

,

Panthers

I said that I would take Olsen if he slipped to the fifth round, and he's still available, along with Jordan Reed. Larry Fitzgerald is very tempting here, but I like him more in another round or two. Looking at Olsen's potential output, his 207 points with a whopping VBD of 45, gives him the edge over Reed's projected total of 194 with a 32 VBD.
Grabbing Olsen gives me solid points from the TE position and there are still guys like Fitzgerald, Michael Crabtree, Willie Snead and Golden Tate on the board, providing hope that I will still get a solid WR3 on my next turn.
Round 6, Pick 6 -
Danny Woodhead

,

Ravens

Three of the WRs I was interested in were gone, but I'm intrigued when I see Woodhead pop up as the top guy on Draft Hero. I'm always a sucker for him, as he's consistently strong as both a pass-catcher and a runner. I'll gladly add his 190 projected PPR points to my roster as either a flex guy or for solid depth.
I make the choice to put off my WR3, as three of the four drafters in the spots in front of me selected a WR with their last pick. This reassures me that there should be plenty of value at the position for my seventh selection.
Round 7, Pick 5 –
Pierre Garcon

,

49ers

This turn, I decided to grab my WR3, after briefly checking out the QB situation. I always take the seventh round to assess who has drafted their QB1, and if it's a good idea to put off taking mine for a round or two. There were still plenty of signal callers available that I like this season, so it's onto the WR pool. I veered from the top suggested receivers and selected Garcon. He's reunited with Kyle Shanahan in San Francisco, and doesn't really have to compete for targets this season. It also doesn't hurt to have a team's WR1 as the third guy on my roster at the position.
Round 8, Pick 6 –
Kyle Rudolph

,

Vikings

Normally, I wouldn't even consider another TE here, but this league uses a flex player who has to be either a WR or a TE. I see Rudolph with his projected 185 points and a VBD of 23, and felt that he's too juicy for me to pass up. Last season, the Minnesota TE led his position in targets and ended the season as the TE2 in scoring. After Rudolph, the talent at TE drops off significantly, so securing that flex or even a bye week fill in for Olsen makes sense here.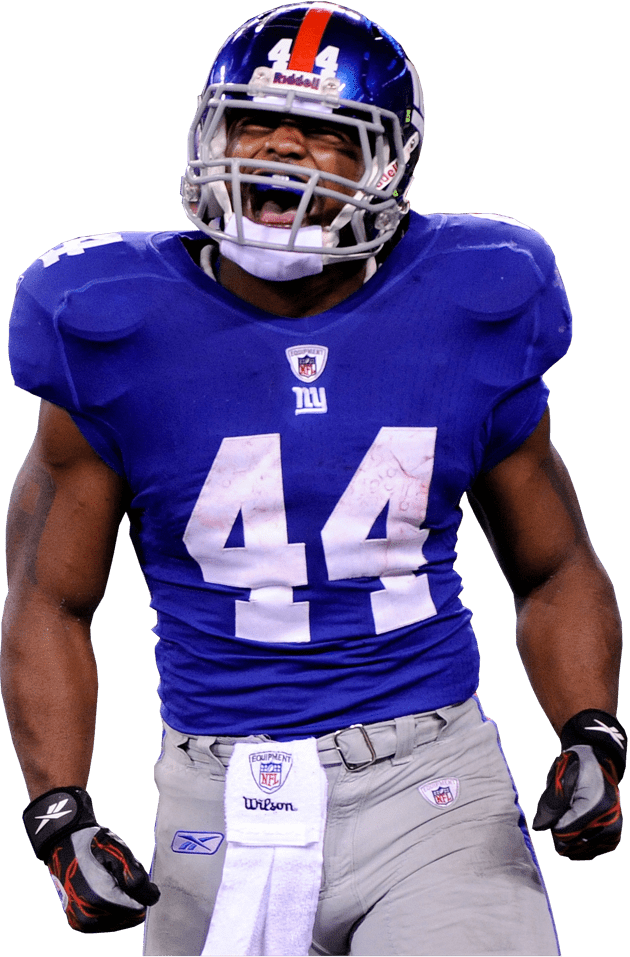 You're Missing Out!
Get access to this article and all our tools and rankings:
All Premium Content
The Most Accurate Rankings Since 2010
Expert Draft Picks w/ Draft Hero
Highest Scoring Lineup + Top Available Players w/ LeagueSync
...and much more!