Perfect Draft Series: Drafting 11th in a 12-Team PPR League Heading into the 2017 season, the first dilemma the 11 spot is faced with is whether to pass on RBs with your first picks in favor of two top WRs, with the potential to be chasing the RB position the rest of the draft. In other words, you know you're not getting David Johnson, Le'Veon Bell or Ezekiel Elliott, and it's highly unlikely that LeSean McCoy makes it to the 11th pick, so you'll need to assess the opportunity cost, or players around you that you choose not to draft, in order to make a solid decision here.
In this edition of the Perfect Draft Series, I'll be walking through a perfect draft from the 11th slot in a 12-team PPR league. Each pick was optimized using projections and value-based rankings from the 4for4 Draft Hero tool
---
More in the Perfect Draft Series: Drafting First in a 10-Team Yahoo Standard League | Drafting 7th in a14-Team ESPN PPR League | Drafting 16th in a 16-Team ESPN Standard League | Drafting 5th in a 10-Team Yahoo PPR League | | Drafting 8th in a 12-team ESPN Standard League | Drafting 6th in a 12-team ESPN PPR League
---
Draft Hero Settings
Roster settings: 1QB, 2RB, 3WR, TE, K, DEF, seven bench spots.
No QBs before the seventh round: I'm not going to even think about the QB position until the seventh round, as I'll miss out on potential points from position players that are difficult to make up if they are skipped in those beginning rounds.
No more than two RBs in the first four rounds: This season, there is plenty of RB2 value after round four, allowing players to draft high-ceiling WRs early in PPR drafts. If at round three the best guy on the board is a RB, I'll select him, otherwise I'm likely to go WR, RB, WR, WR through the first four.
No TEs before the fifth round: The fifth round is the earliest I would consider a TE, and that is only if one of the top guys behind Rob Gronkowski is still sitting there. If I'm pleased with my first four RB or WRs, and I see Travis Kelce, Jordan Reed or Greg Olsen available, I'll go ahead and draft them, as long as their potential point output is greater than the top WR or RB still on the board.
Jump to Pick: 1 | 2 | 3 | 4 | 5 | 6 | 7 | 8 | 9 | 10 | 11 | 12 | 13 | 14 | 15 | 16
Round 1, Pick 11-
A.J. Green

,

Bengals

Green was the best player on the board, and the guy who is projected to give me the highest point total throughout the season. In a PPR format, Draft Hero shows Green's VBD to be a 93, indicating that he's 93 points better than Mike Wallace, the 36th ranked WR in the draft. In making my first overall selection, I also had to consider the other players available to me at pick 11, including RBs Jay Ajayi, DeMarco Murray and Jordan Howard. Each of their VBDs were calculated as 57, 41, and 36 respectively, making Green my clear choice. Also taken into consideration here, was the fact that one of those three RBs was certain to be there for me at my next pick, 2.02.
Some drafters who choose to implement a variation of a zero RB strategy, may not even consider a RB in these first two rounds, however I'm not thrilled with who I would be left with at the 3-4 turn for my RB1, so will most likely look to select one with my next pick.


Round 2, Pick 2-
Jay Ajayi

,

Dolphins
While it is a bit painful for me to pass on a player like WR Michael Thomas with an impressive VBD of 72 here, I'm going to roll with Ajayi to avoid having to chase the RB position for the remainder of the draft. Draft Hero projects that the RBs available to me on the 3-4 turn will most likely be Christian McCaffrey and Isaiah Crowell, neither of whom I want as my RB1. Since I'm so close to the turn, it's beneficial to look ahead at my next picks since there is so much real estate in between 2.02 and 3.11. I feel that there is more of a drop-off at the RB position than at WR, so ensuring myself a top-10 RB who led the league in forced missed tackles, averages over five yards per carry, and is projected to put up 245 fantasy points makes me happy, while knowing there will be solid PPR WRs with great value still available when it's my turn to draft again.
To further solidify my choice here, I turn to Ajayi's VBD, as I always like to explore as many avenues as I can when making my draft selections. Draft Hero shows a VBD of 57 for the Miami RB, indicating that he is 57 points better than Mark Ingram, the 24th ranked RB. The corresponding VBD for the next two RBs on the board are a 41 for DeMarco Murray, and a 36 for Jordan Howard, so Ajayi wins out again.
Round 3, Pick 11-
Michael Crabtree

,

Raiders

While the Draft Hero suggested I take a RB here, I felt more comfortable going with Crabtree as my third pick. One can assume that the software took the shallower depth at RB this season into account, and wanted to assure that I had two solid starters at the position. Their recommendations included Spencer Ware, Christian McCaffrey and Ty Montgomery, all of whom will be in offenses with potentially shared RB roles this season, and I believe are more suitable as fourth-round backs in 2017.

Crabtree's VBD is a 41, to Ware's 21, McCaffrey's 10 and Montgomery's 9. Being so close to the turn, I also knew that at least one of these running backs would be there for me in the fourth round, so selecting a top-15 WR in Crabtree was the way to go here.
Round 4, Pick 2-
Spencer Ware

, KC

I'm glad that I waited for my RB2, as Ware was still here for me after the turn. His value remains solid in the fourth with 209 projected PPR points, and a VBD of 21. When looking at opportunity cost here, the two WRs taken around Ware were Sammy Watkins and Davante Adams, who both fall out of the top-25 predicted WRs, according to 4for4 rankings.
Ware is currently sitting as the 13th-highest ranked RB this season and presents good value if he can hold on to the starting job in Kansas City. The next two available RBs other than Ware at pick 4.02 are Montgomery and Joe Mixon, who are both projected to put up fewer points, with roles in their prospective offenses that aren't as clear as Ware's at this time. Team 12 selected two RBs on the turn in front of me, Marshawn Lynch and Christian McCaffrey, while only two of the other 10 teams selected a RB that round. With so many picks before I select again on the 5-6 turn, chances are many of the RBs I want and are a great value after the fourth round, will not be there for me on my subsequent pick.
Round 5, Pick 11-
Emmanuel Sanders

,

Broncos

Since all the TEs I'd consider in this round are no longer on the board and my roster already has two RBs, my focus turns to the best available WR. According to the Draft Hero, Emmanuel Sanders leads the pack with a projected 226 PPR points and a VBD of 34. The other WRs recommended in the top-5 this round were Pierre Garcon (VBD 32) and Willie Snead (VBD 26), guys I do like, just not in the fifth round.
Depending on the way that Team 12 drafts, there's a chance I could take Garcon as my sixth-rounder, but I'm pleased with Sanders here due to his projected value, plus the potential for increased targets in 2017.


Round 6, Pick 2 –
Jimmy Graham

,

Seahawks

This round presents my first really difficult decision, as the Draft Hero suggests that my optimal team contains Jimmy Graham as my sixth-round selection. Graham ended last season as TE4 with 189.3 PPR points and is projected for a very similar output in 2017. His VBD is a solid 36, and he makes sense as my pick here.
However, as a general rule, I personally don't like taking TEs this early in the draft. Unless I spring for one of the top tier guys, my process is usually to wait on the position and either grab a TE with upside a bit later, or even punt at TE in favor of streaming a few players throughout the season. Since I'm sitting with the second pick in this sixth round, it behooves me to look ahead in an attempt to foreshadow what the draft board will look like by the time it gets back to me at 7.11. Since only four TEs have been selected thus far, there's the distinct possibility that up to seven TEs will be taken before my next pick. In checking out the possible guys that'll be there for me on the 7-8 turn, (TEs like Coby Fleener and Hunter Henry), I eventually decide to take the Draft Hero's advice and grab Graham here, assuring myself solid points from the TE position this season.
Round 7, Pick 11-
Theo Riddick

,

Lions

In round seven, I usually look to procure either my QB1 or a really good value at RB or WR, depending on how my last few rounds have panned out. Luckily for me, the Draft Hero recommends Theo Riddick as my top option, which syncs well with my own personal feelings here. As the TE8 averaging 16.2 PPR points per game last season, Riddick is one of my favorite RBs in this format. Despite potentially losing some carries to a healthy Ameer Abdullah, Riddick should still be heavily involved in the Lions passing game in 2017. The other four players on the top recommended bar in Draft Hero are all QBs, which is still a need for my roster, however I am choosing to forgo a QB this round, since there will still be a plethora of value QBs left on the board for me in just two picks. I also see that Team 12 drafted Matt Ryan in round six, making his odds of selecting a QB before my next pick pretty slim.
Round 8, Pick 2-
Frank Gore

,

Colts

Sometimes as a drafter you need to go rogue and follow your gut, and round eight is my time to do so. The Draft Hero has all five of its suggested players as QBs, but I'm deciding to roll the dice on there still being value at QB a bit later in the draft. In scanning the other 11 teams, I see that six have already chosen a QB and gamble on the fact that most won't draft a backup before I get to select again on the 9-10 turn. Instead I focus on gaining depth at RB, since injury at that position is a huge factor and can make or break your fantasy season. Frank Gore is the Benjamin Button of RBs, or even Peter Pan-like if you will. Despite being in his 30's, Gore has finished in the top-15 in PPR fantasy points in each of the last two seasons, and remains the workhorse in Indianapolis.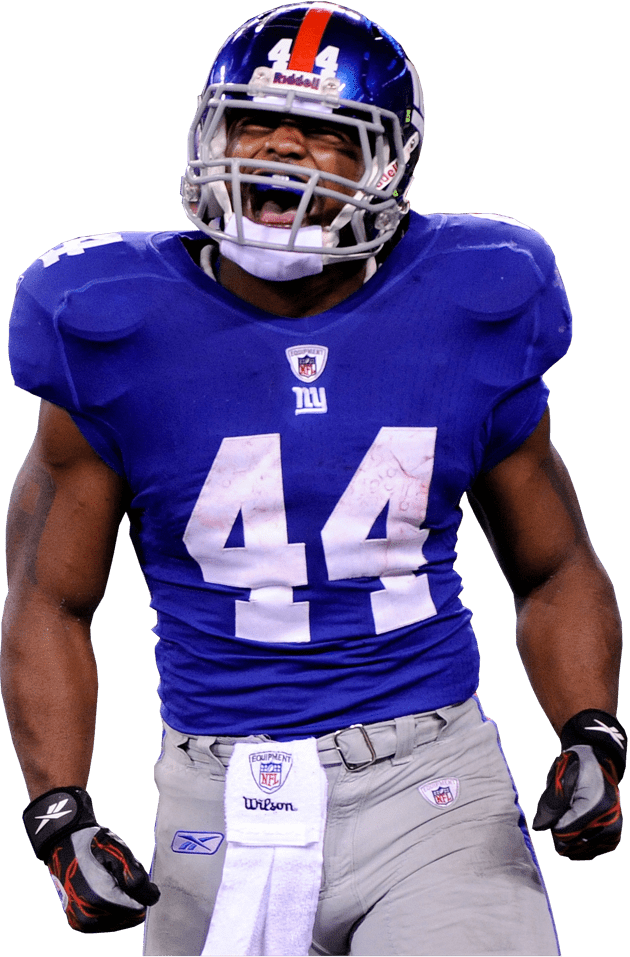 You're Missing Out!
Get access to this article and all our tools and rankings:
All Premium Content
The most Accurate Rankings Since 2010
Expert Draft Picks w/DraftHero
Highest Scoring Lineup + Top Available Players w/LeagueSync
...and much much more