Perfect Draft Series: Drafting 1st in a 10-Team Yahoo Standard League When approaching your 2017 fantasy draft from the very first position, your initial thought should be to secure the best RB in the league. The top two RBs in the field this season are projected to outscore every other position player out there, so unless your league has some crazy alternate scoring, the primary focus should be all elite RB. The one hole's disadvantages are the volume of players and time that goes by between each one of your picks. If you don't remain engaged, the draft can get away from you.
In this edition of the Perfect Draft Series, I'll be walking through a perfect draft from the first slot in a 10-team Yahoo Standard league. Each pick was optimized using projections and value-based rankings from the 4for4 Draft Hero tool.
---
More in the Perfect Draft Series: Drafting 11th in a 12-team PPR League | Drafting 7th in a14-Team ESPN PPR League | Drafting 16th in a 16-Team ESPN Standard League | Drafting 5th in a 10-Team Yahoo PPR League | | Drafting 8th in a 12-team ESPN Standard League | Drafting 6th in a 12-team ESPN PPR League
---
Draft Hero Settings
Roster Settings: 1QB, 2RB, 3WR, TE, Flex (RB, QB, TE), K, DEF, six bench spots
No QBs before the seventh round: I'm not going to even think about the QB position until the seventh round, as I'll miss out on potential points from position players that are difficult to make up if they are skipped in those beginning rounds.
No TEs before the fifth round: The fifth round is the earliest I would consider a TE, and that is only if one of the top guys behind Rob Gronkowski is still sitting there. If I'm pleased with my first four RB or WRs, and I see Travis Kelce, Jordan Reed or Greg Olsen available, I'll go ahead and draft them, as long as their potential point output is greater than the top WR or RB still on the board.
Jump to Pick 1 | 2 | 3 | 4 | 5 | 6 | 7 | 8 | 9 | 10 | 11 | 12 | 13 | 14 | 15 | 16
Round 1, Pick 1 –
David Johnson

,

Cardinals

A no-brainer choice for me, Johnson is the best fantasy player on the board. Since I am on the front turn, and not able to select again for another 19 picks, I assess which guy would earn me the most points throughout the course of the season. Just to keep my process uniform, I glance at Johnson's value based drafting number or VBD, which is 156, meaning he is 156 points better than the lowest ranked starting RB in the field.
Some drafters may choose to go with a zero RB strategy or a variation of it, but after looking ahead to see who will be left for me at the 20th pick, I still choose to go with the stud, Johnson.
Round 2, Pick 10 –
Dez Bryant

,

Cowboys

At his exact ADP of 20, I decide to select Bryant because I'm seeking a balanced roster in this league. Since it's a standard scoring league with only 10 teams, I feel that there will still be valuable RBs at the 4-5 turn for me to add to my squad, and the Draft Hero confirms it with the projection of Spencer Ware and Mike Gillislee. To further emphasize my selection here, I turn to Bryant's VBD which is 40, showing that the Dallas WR is projected as 40 points better than the 30th best WR on the board, in this case, Larry Fitzgerald.
After two less-than-ideal seasons, starting with a franchise-tag holdout in 2015, followed by an injury-filled 2016 season, Bryant is healthy and ready for a solid and productive year with sophomore QB Dak Prescott at the helm.
Round 3, Pick 1 -
Doug Baldwin

,

Seahawks

Draft Hero recommends Sammy Watkins here, but I'm personally more of a fan of Baldwin for this pick. I briefly debate selecting a RB such as Leonard Fournette, or Isaiah Crowell, but decide to stay with my plan of waiting on my RB2, since I already have the best at the position on my roster, and will most likely still see Ware or Todd Gurley at the 4-5 turn.
Baldwin appeals to me more than Watkins here, as I have more faith in Baldwin's health and surrounding offense. The Seattle WR has finished in the top nine for the past two years and has not missed a game since the 2012 season. With a VBD of 28 and 158 projected points, I am pleased to have the Seahawks WR1 as my WR2.
Round 4, Pick 10 –
Spencer Ware

,

Chiefs

Just like I planned, Ware is here for me at the end of the fourth round. Since I have the very next pick as well, I'll most likely adhere to the Draft Hero's recommendations, as they have four consecutive WRs after Ware. I choose to roll with an RB now because I want to solidify my RB2 starter, and am unsure of who will be available at the 5-6 turn with so much real estate between picks.
Ware is the 14th ranked RB this season in standard scoring and presents a solid value at the end of the fourth round, especially if he can hang onto the starting job in Kansas City. The next two RBs on the board are Mike Gillislee and Ty Montgomery, who are both projected to score fewer points and are in roles that are not as defined as Ware's at the start of the season.
Round 5, Pick 1 –
Michael Crabtree

,

Raiders

I know I stated that I would draft Kelce, Reed or Olsen if any of them were available in the fifth round, however, in comparing Olsen to the top WRs on the board, all four of them are projected to score more total points than the Carolina TE throughout the course of the season.
Both of my top two recommended WRs are viable options here, but Crabtree edges out Martavis Bryant by a hair or two. Crabtree is projected as the WR14 in standard scoring, with Bryant slightly below as WR16. Oakland's offense is definitely on the upswing, and with a healthy Derek Carr under center, Crabtree should see ample looks, translating to solid production in 2017. Looking ahead at my next two picks, I feel confident locking up my starting WRs, and will turn my focus to either a TE or a stout flex player in the sixth round.
Round 6, Pick 10 –
Mike Gillislee

,

Patriots

This round presents my first legitimate dilemma of the draft. There are several avenues I could head down with the last pick in the sixth, as my team still has needs and holes to fill. I could still use a TE, plus a WR or RB to serve as my flex player. I'll look to the data to help me sort out the best option for my team moving forward.
While I like Draft Hero's top choice of Martavis Bryant, Gillislee gives me a higher potential point total, plus a higher VBD of 24 to Bryant's 15. The hope is that the Patriots RB—whose 70 percent touchdown rate inside the 5-yard line over the past two seasons is tied with LeVeon Bell for the highest conversion rate in the league among RBs with at least eight such attempts—will take the bulk of the carries left by LeGarrette Blount's departure. Of course, the negative is that Gillislee answers to Bill Belichick and could be benched or downgraded at a moment's notice. I roll the dice and Gillislee it is.
Round 7, Pick 1 –
Martavis Bryant

,

Steelers

It's a tad baffling to me that Bryant is still on the board here, but since I have debated taking him for the past three rounds, I might as well pull the trigger here in round seven. Perhaps the computer thinks that Bryant will remain suspended, but to my knowledge, he should be cleared and good to go for the 2017 season. Since I don't get to select another player until the end of the eighth round, I want to be certain of my choice, and glance ahead to what my next move could possibly be. Only five QBs and four TEs are off the board, so chances are I'll be able to procure players to my liking on the 8-9 turn.
Round 8, Pick 10 –
Marcus Mariota

,

Titans

The eighth round is a tad early for me when it comes to drafting a QB, but I really like Mariota in 2017 and couldn't pass up his potential. The Tennessee QB is the fourth-highest ranked guy under center this season, and is projected to put up 318 points with a solid VBD of 19. Securing depth at RB and WR with half the potential point total can always come later, and I still have the very next pick to secure my TE1.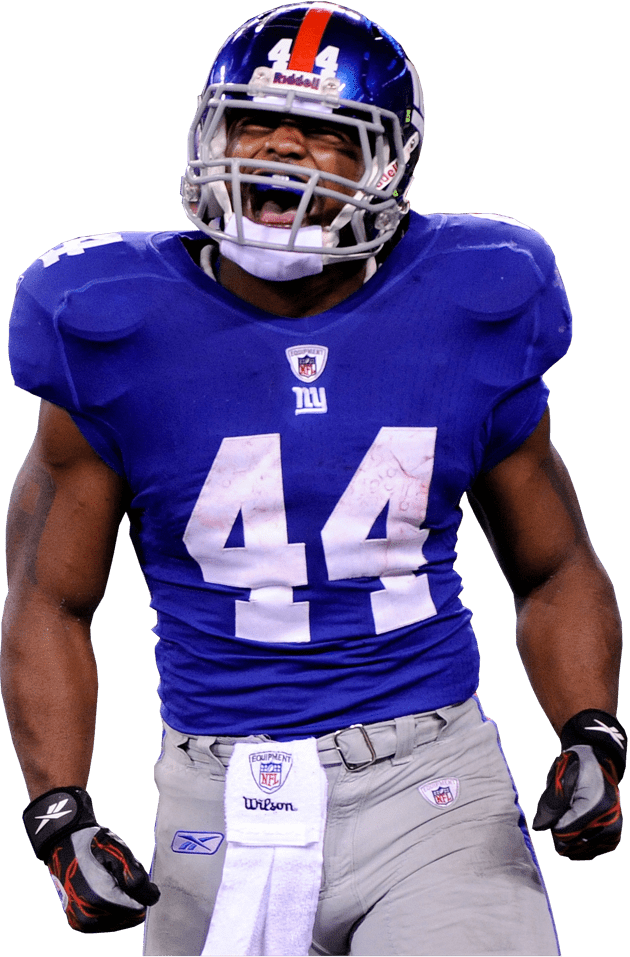 You're Missing Out!
Get access to this article and all our tools and rankings:
All Premium Content
The Most Accurate Rankings Since 2010
Expert Draft Picks w/ Draft Hero
Highest Scoring Lineup + Top Available Players w/ LeagueSync
...and much more!