What to Know When Taking Over a Dynasty Orphan Team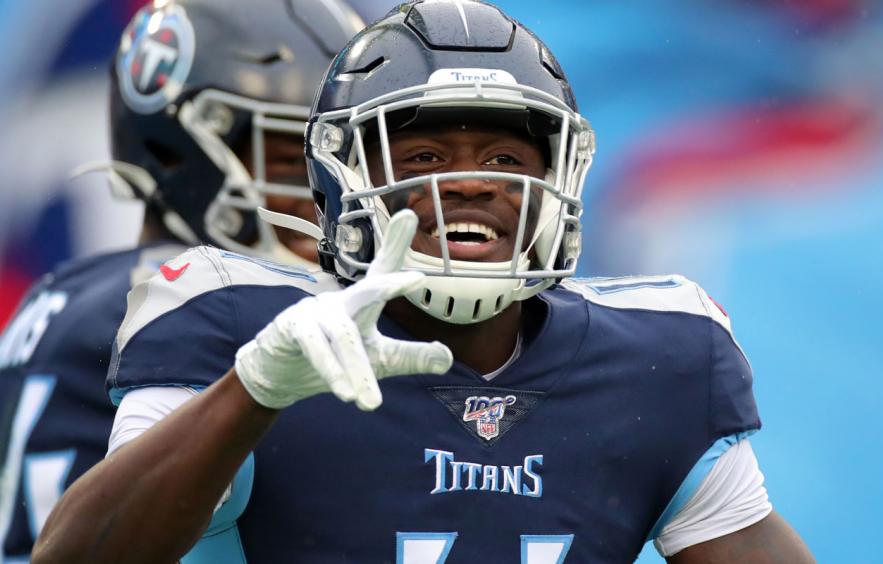 Brett Carlsen/Getty Image
You are aware of or have at least heard of an "orphan" team if you have been playing dynasty fantasy football for long enough. While images of a singing, dancing Annie may be tickling your memory bone, an orphan team is not typically quite as cute. More often than not, the orphan team is at the bottom of the list of a dynasty manager looking to cut a number of their leagues due to time constraints, monetary constraints, or real-life constraints (see: spouse). Being in several leagues myself, I can tell you that my least favorite roster probably isn't the one that just scored the most points in the league or the one that has a handful of future first-round rookie picks. No, the runt of the family is the one that has no direction and will likely take a lot of work to bring up to the promised land of a fantasy championship.
Just because you're the least favorite child doesn't mean you can't be the most fun child. Taking an orphan team to a first-year championship is an unlikely scenario in most cases but they are a great way to either; get your foot in the door if you are a dynasty newbie, or, present yourself with a challenge as a dynasty veteran.
Below I outline exactly what an orphan team is and what sort of strategies you can implement when/if you decide to take one over.
If this is all blowing over your head, I suggest taking a look at our dynasty league primer.
Overview of an "Orphan" Team
As touched on above, an orphan team is simply a roster in a dynasty league that was abandoned by its owner, but the league is both established and remains intact despite losing said owner. It's a very common occurrence and shouldn't be looked at as a negative unless there are multiple orphan teams in the same league. Eyebrows should be raised in the case of multiple orphans; there is a strong chance that there is bad chemistry inside of the league or a problem with the commissioner themselves.
While garnering a roster that you now have free will to do whatever you want with, there are oftentimes other perks involved with adopting this new team. Since you are typically helping the league fill a spot that is not always loaded with talent, the commissioner may give you a discount on the first year (or simply allow you to play year one for free—my preferred method as a commissioner), give you an extra rookie draft pick, or introduce you to every other team owner individually, which is practically currency in and of itself (more on that later).
Assuming that the previous owner didn't squander away the team's future and then duck out of the league, orphan teams generally have earlier rookie draft picks, which will give you a solid footing to either make moves to build your depth or attempt to find a cornerstone to begin revamping the roster in your own image.
How to Make this Team Yours
You have decided to pick up an orphan team and join the already-established dynasty league. Good for you! Now what? Whether you're going the "productive struggle" route, competing immediately for a title, or simply tweaking a decent-to-good roster, there are some measures I believe all owners need to take as they get accustomed to their new surroundings.
Assess Your Team
Before you start shooting trade offers out, scraping the waiver wire, or dropping players with a perceived lack of value, let's get a good picture of what you're working with first. A good exercise is to create something akin to a depth chart. If you can list seven wide receivers you think are worthy of being in a starting lineup, then that's not likely to be a position of need for you. You can go right on down the line, position by position, to find the strengths and weaknesses of your team. If you're unsure of a particular player's dynasty value, cross-check it with our dynasty rankings to see how he measures up.
(This is only an example, I would hope your league offers more than 19 roster spots.)
Make sure you are familiar with league scoring (hopefully you've done this well before accepting the team) while you work through this exercise. Having four reasonably decent quarterbacks in a single-quarterback league is fine but not really necessary, while rostering four quarterbacks in a Superflex league can be panic-inducing unless you are lucky enough for them to all have staggered bye weeks in a given season.
Beyond simply understanding the depth of your new team, this is when you need to give yourself a broad outline of what direction you want to take it. More often than not, it's going to be a rebuild. If you have two or three very strong core pieces that you really like, however, there are no rules that say you have to turn all of your veteran players into rookie picks. No matter which direction you go, it's important to grasp how close (or far) your fantasy assets are to falling off the proverbial production precipice. The easiest way to do that is to pull open the depth chart you made earlier and simply denote each players' age for quick reference.
Finally—and I'm sure you did this before you adopted the team—you need to see what future rookie picks you hold. Depending on the quality and quantity of your draft picks, your new league-mates will more than likely be knocking on your door in short order. Check out our rookie rankings if you need help assessing value.
Introduce Yourself to League Mates
Outside of the typical introduction message/text/etc. to your league-wide group chat, it's also a good idea to message your new league mates individually to open up lines of communication. This can be as simple as a greeting or as complex as a concise trade offer. Dynasty players love active owners, and building a relationship across the league is going to be the easiest way to get trades done, which in turn is the easiest way to start forming your new roster the way you want.
Use this opportunity to grasp what direction other players are going in. If you would like to get super nerdy about it—and of course you do—open a Word document and take a note or two on each owner; this way you have an easy reference guide to what players on other teams are available for trade, and who is in win-now mode.
Scour the Waiver Wire, Cut Roster Bubble Cling-Ons
This is often easier said than done, but make sure you're keeping an eye on the waiver wire at all times, including directly after you log in for the first few times. Because fantasy players can often be a sentimental bunch, owners can have a hard time cutting ties with some of their favorite players. You may also encounter a fair amount of roster-cloggers on an orphan team. Calvin Johnson was just elected into the Hall of Fame, yet there were some teams holding out hope for him returning as late as 2019. Don't be that owner. Take the time to trim the edges of your new roster and aim for high-upside, abyss-floor players off of the waiver wire.
The fact that you can "find gold" on the waiver wire can oftentimes be overstated but if you are in a full-blown rebuild, there is no excuse to finish the season with FAAB left in your account.
Trade, Trade, Trade
Now that you have tidied up the edges of your roster, put in cheap (or free if your league allows them) bids on any available high-potential young players on the waiver wire, and have a good understanding of your team needs, it's time to start the best part of taking over an orphan; trading.
In a perfect rebuild world, you would just ship off any skill position players over the age of 28 and receive so many rookie picks in return that the entire first round would be yours. In the real world, that is quite unlikely, but that doesn't mean you shouldn't try to make your team younger to buy yourself some time to build a strong enough squad to compete for a title in a year or two.
Look to the future, but be careful how far you're looking. A five-year window has all but been debunked, and a three-year window is not far behind it. Three years is a long time in fantasy football—and you can't be sure the running back or wide receiver you were hoping to build around will even be viable that far in the future. For reference, looking at dynasty ADP from three seasons ago; Odell Beckham Jr. was the consensus 1.01, Todd Gurley, Le'Veon Bell and David Johnson were the top three running backs, and A.J. Green was the 18th pick off the board. Of that group, Beckham is the only option who holds much dynasty value, and he currently sits at WR39 in our rankings.
The point here is that not everybody on your team needs to be a rookie. Things can change in three years, so don't be afraid of shrinking your focus to the next year or two. If you're loaded on rookie picks already, don't be afraid to use them to go after an already established player. I would refrain from targetting too many running backs over 25 or wide receivers over 27, but maybe there's a team loaded at receiver and doesn't necessarily need Chase Claypool? Courtland Sutton is a mostly forgotten name who might be had for cheap. Given that tight ends take a little while to become reliable fantasy assets, meaning you could pry away an Albert Okwuegbunam or Adam Trautman from an owner who doesn't feel like waiting around for the tight end points.
Ingratiating yourself with your new league mates through trading is not only a great way to build your orphan team the way you want it, but it's also a great way to build relationships that could end up being more important than your current team structure. Being a ready and willing trade partner will mean you are one of the first people they think of when they want to be the ones initiating trades. Not every trade will (or should) have a "winner" and a "loser", instead, trades should be mutually beneficial for both teams involved. Thus, if you are constantly trading then it only means your team is getting stronger and stronger.
Besides, when it comes down to it, trading and building relationships is fun, and isn't that why we're doing this in the first place?
Bottom Line
Before you agree to take over an orphan, understand all of the league rules, scoring settings and the general structure of the team. Never feel pressured to take over an orphan; this will be your team for many years to come.
Assess your new team with scrutiny. You aren't the one who drafted these players, so there should be no confirmation bias or attachment to any of the names on the roster.
Fill up the corners of your roster with as many high-potential players as possible and trim the fat of players unlikely to ever see your starting lineup.
Trade to your heart's desire, build relationships with your new league mates and have fun! Orphan teams can be a delightful chore and building one into a contender is immensely satisfying.
---
Related Articles