Finding Best-Ball Quarterback Pairings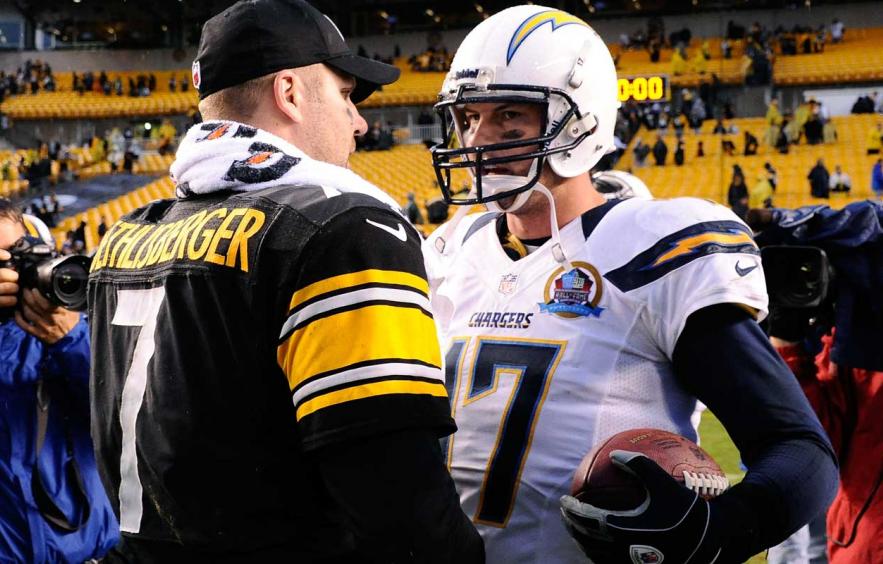 In a recent article highlighting how to win best-ball leagues, one strategy that stood out was a roster construction of just two quarterbacks. The following will address how to plan for a best-ball draft where you select only two signal-callers.
Accounting for Bye Weeks
With the NFL schedule officially released, best-ball owners can confidently opt for just two quarterbacks without the fear of doubling up on a bye week. Since not all best-ball platforms clearly state bye weeks in the draft lobby, I've put together this grid showing the bye weeks for each probable starting quarterback.
Owners can bookmark this page for a quick reference when considering quarterback combos. The names in this table will be updated periodically as we get closer to the season and new starters emerge.
Pairing Quarterbacks by Consistency
Owners deciding to draft only two quarterbacks shouldn't do so blindly. In a winner-take-all best-ball format, more risk-averse owners might want to pair a reliable quarterback with a high-upside player while drafters hoping to land on the good side of variance might opt for two quarterbacks with wide ranges of outcomes. Both strategies have merit, but regardless of your personal risk tolerance, a two-quarterback approach should almost always pair two players likely to retain their starting jobs over the entirety of the season.
Anyone spending a relatively high draft pick on an Aaron Rodgers-type should virtually always wait as long as possible to draft a reliable QB2. In this situation, it's beneficial to seek upside over consistency since a consistent, middling quarterback will rarely outscore someone like Rodgers.
For those playing in a league that pays out three or more spots—assuming a 12-team league—pairing two quarterbacks who are consistent but don't offer much upside can be a fine strategy. In order to measure a quarterback's consistency, I used the Coefficient of Variation (CV) method, which is explained here. In short, the lower the CV for a player's weekly PPG, the more consistent that player is. Below is a list of 26 veteran quarterbacks with a decent chance to start Week 1 who have also started at least eight games in one of the past two seasons. Week 17 games were not included since teams often rest starters that week.
A Few Notes...
Remember that the considerations outlined here are mainly for teams looking to roster just two quarterbacks. Owners who prefer three signal-callers can take on more risk, both in terms of consistency and draft position. As we get closer to the season and 4for4's Schedule-Adjusted Fantasy Points Allowed is updated, strength of schedule will be another layer to add to the quarterback pairing puzzle.
Photo by Joe Sargent/Getty Images.
---
Related Articles