DraftKings Best Ball Tournament Strategy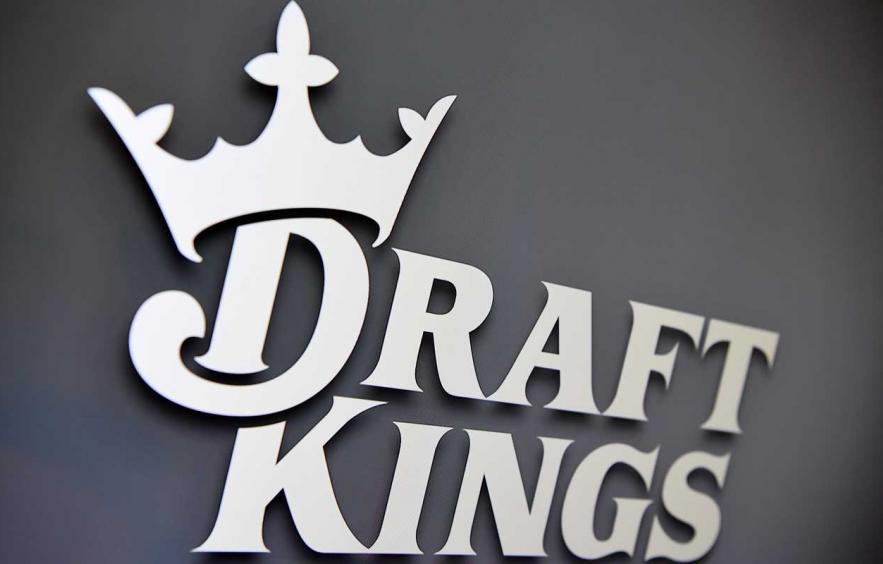 Denise Truscello/Getty Images for DraftKings
One of the longest-standing best ball tournament offerings in the game, DraftKings, is back at it ahead of the 2023 season! They have expanded even further than in years past as this type of fantasy league continues to grow with each passing year. With multiple leagues varying in sizes of up to and beyond 200k entrants and entry fees as low as $1 and as high as $2,000+, DraftKings is improving the user experience in their best ball leagues more than ever.
What is DraftKings Best Ball?
DraftKings Best Ball is a style of fantasy football game where participants draft a team of players without setting a weekly lineup. Instead, the platform automatically selects the player with the highest score for each position, maximizing the potential points for your team. The best ball format is perfect for fantasy football enthusiasts who enjoy building a team but want to avoid the hassle of managing a lineup each week. This format is particularly popular during the preseason, as it allows participants to draft early and then sit back and watch how the players perform in the regular season.
The excitement builds as the platform automatically keeps track of the scores and standings, and you can view your team's progress at any time. DraftKings Best Ball is a great way to enjoy the excitement of fantasy football without the time investment of traditional leagues. With a low barrier to entry and simple gameplay, it is the perfect game for both beginners and veteran fantasy football players who want to try out a new format. Whether you are in it for fun or the chance to win real money, DraftKings Best Ball is worth a shot.
How Should I Construct My Roster?
It's important to note that, unlike other best ball formats like Underdog (18 roster slots for nearly all of their offerings) or FPPC (28 roster slots for their major tournament offerings), DraftKings falls in the middle with 20 slots, which will affect your draft strategy, particularly with what kind of darts you'll throw in the later rounds.
Before I outline the optimal roster construction, let's look at lineup requirements in a DK best ball tournament. They are as follows:
1 QB
2 RB
3 WR
1 TE
1 FLEX (RB/WR/TE)
12 BENCH (QB, RB, WR, TE)
Lineups will consist of 20 players and must include players from at least two different NFL teams. Each week you will have eight starting players and 12 bench players. This is standard fare across the fantasy world, and even for best ball, this is pretty run-of-the-mill. As such, we can aim for a similar positional allocation as we would for something like Underdog's Best Ball Mania, which would look something like this;
QB: 2-3
RB: 5-7
WR: 7-9
TE: 2-3

DraftKings-Specific Strategy and Differences From Other Platforms
There are a few subtle but important differences in DK's offering that we should hit on to give you an idea of what to watch before you dig into your first draft.
20 Round Drafts
While it may seem like wasted roster space when you're set to make the 217th selection during a draft, there's no need to simply throw these picks away. They offer insurance to positions that can feel rather thread-bare while you're finalizing your team. The first place you can use this extra ammo is on the onesie positions of QB and TE. The extra two picks at the end give us a little leeway to ignore bye weeks for the position and allow us to use these "throwaway" picks to fill in the gaps for that one week where we would have otherwise earned a zero.
For example, a quarterback pairing of Justin Fields and Kirk Cousins is a great way to couple a high-upside play in Fields with a high-floor play in Cousins. Unfortunately, they both have a Week 13 bye one week before the tournament cut-off and the beginning of Round 2. Instead of eating a zero or avoiding the pairing just because of a bye week, you can use one of those 19th or 20th-round picks on a Baker Mayfield or Ryan Tannehill. The same theory applies to the tight end position.
Scoring Differences
For DraftKings' best ball, the scoring structure mimics the DFS product. The following are the biggest departures from other platforms, namely, Underdog scoring:
100-Yard Receiving Bonus
100-Yard Rushing Bonus
300-Yard Passing Bonus
Full Point PPR
Each bonus is worth three points, and while that may not seem like a lot, it gives "explosive" players an edge when deciding between two options with similar rankings or ADP. This also gives a boost to players that can feasibly reach the coveted double bonus. Though rare, the ability of someone like Lamar Jackson to reach 300 yards passing and 100 yards rushing, or even Christian McCaffrey reaching 100 yards both on the ground and through the receiving game, becomes such a week-winning tool that those rare players should be pushed up your rankings in DraftKings tournaments.
In addition to the yardage bonuses, the most important change in strategy should come when considering the full PPR scoring. This makes "possession" receivers like Keenan Allen all the more valuable and makes pass-catching running backs even more important than they already are. This, in turn, lowers the love on big-play-dependent receivers (see: Jaylen Waddle) and running backs who do a majority of their scoring in the red zone (see: David Montgomery).
Tournament Size
While other platforms such as Underdog have a variety of sizes to their tournaments, most of them will fall into the higher range, such as their "Poodle" (~ 50k entrants), their "Puppy" (~ 110k entrants), or the Best Ball Mania (~ 675k entrants). DraftKings offers tournaments with a much wider range of entrants, from as low as 72 to as high as one million, hitting many different numbers along the way. While the buy-in and prize pool vary wildly from tournament-to-tournament, the important thing to focus on here is exactly how many people are in each and what exactly your goal is.
For those of us who play DFS, this can be translated in very easy terms; how many lineups are you going to have to beat to land in first place, and how unique will your lineup need to be? If you're playing in a league with 12 or 72 teams, you don't necessarily have to be incredibly unique with all your lineups; a very good outcome is much more likely to net you that top prize. Contrarily, if you're entering into a best ball tournament with 200,000 other people, you will need an absolutely perfect team that's correlated to the gills, who are all involved in a Week 17 shootout to even think about winning.
Basically, the larger the tournament, the more you're going to need correlation in your lineup when you are one of the last teams remaining. This makes Week 17 targets incredibly important when you find yourself in a lobby with a huge amount of entrants.
Quarterbacks
For whatever reason, quarterbacks have historically gone much earlier on this platform than the competition, particularly when we consider that DK doesn't run SuperFlex drafts. Whether you agree with how early quarterbacks are going or not, it won't change the fact that they're coming off the board.
This means one of two things; firstly, if you want to build a portfolio with some of the elite options (Patrick Mahomes, Josh Allen, Jalen Hurts, etc.), you're likely going to have to reach a little every once in a while, preferably when there's an obvious stacking opportunity. Secondly, you can take this opportunity to buy into guys that are falling further than necessary to create stacking opportunities after everyone else has spent up at the QB position.
Examples of this could include taking Amon-Ra St. Brown, Garrett Wilson, or DK Metcalf when/if they fall too far and pairing them with Jared Goff, Aaron Rodgers, or Geno Smith after the initial rush of quarterbacks is off the board. Additionally, with our two extra rounds of drafting at DraftKings, we can feel a little less panicky if we continually get sniped on our stacks; we have a little extra time to force some correlation.
Bottom Line
DraftKings offers the broadest range of buy-in amounts and tournament sizes across every platform ahead of the 2023 season.
DK tournament structure is similar to other 1QB offerings. Still, the two added rounds allow for more breathing room in roster allocation through the ever-important middle rounds of the draft.
The Full PPR and yardage bonuses add a wrinkle that should affect drafters' rankings, particularly for pass-catching running backs and goal-line plodders.
With the large variety of tournament sizes, drafters should tweak their strategies slightly according to the number of teams they will need to beat in order to place in a given tournament.