Quarter Season Fantasy Review and Rest-of-Season Tips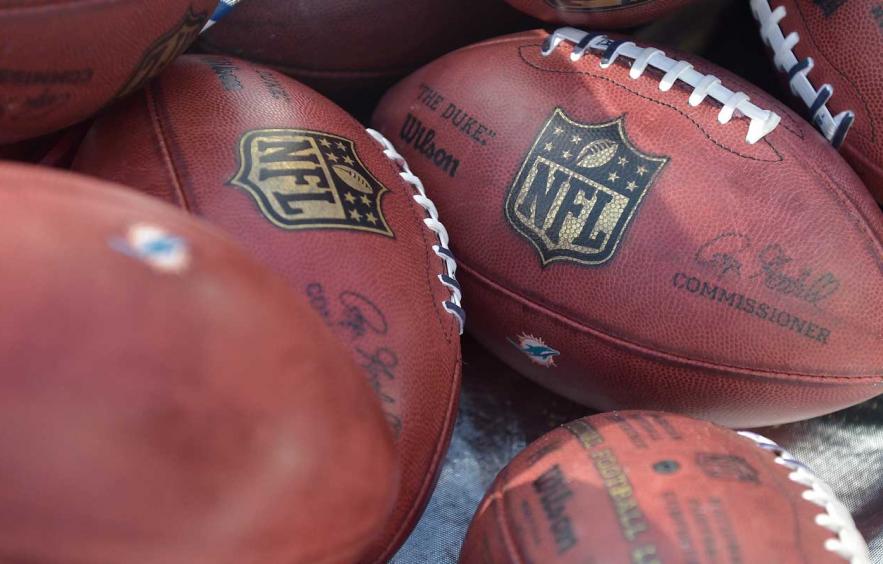 Grant Halverson/Getty Images
We're through the first quarter of the fantasy season and August feels like a distant memory. The fantasy community was constantly buzzing and offseason highlights were still being analyzed. Newly drafted teams were being posted and admired. There was real football on the way! But now, as we head into Week 5, the landscape has shifted.
Here's a solid execution of #ZeroRB and a roster many managers would have been excited over during draft season. Three legitimate wide receivers. Two work horse backs that are involved in the passing game. Late-round quarterback and tight end. All the pieces are in place to perfectly leverage a PPR-scoring league.
Team total in Week 4: 29.7 PPR Points
So, what do you do? How should fantasy managers react as the season unfolds? To do that, we brought in the team. We'll look at three different scenarios for teams as we enter Week 5. Using 4for4 tools, possible waiver adds, and upcoming matchups, we'll lay out a path for each. With our advice, fantasy gamers should have a short-term plan to either maintain their dominance or quickly pick up the momentum and get on a winning track.
Sitting On Top: 4-0 (Jennifer Eakins, @themondaymommy)
So, you're sitting pretty at 4-0 and loving life. Congrats. Now is not the time to get cocky, as losses can come at you pretty fast. With 10 more weeks of fantasy regular season to go, assessing your roster for the long term is necessary to keep your momentum moving forward.
The first order of business is to evaluate your roster in terms of upcoming bye weeks. It may seem obvious, but some players make the mistake of just dealing with byes as they happen. If you anticipate and make moves in advance, you'll most likely snag better players and not deal with the fantasy managers who are just trying to stop the bleeding of their losing teams. By checking out our Hot Spot tool, you can get an overview of your players' bye weeks and also see a color-coded map indicating their remaining opponents' rankings in aFPA, or schedule-adjusted fantasy points.
Also by looking at strength of schedule, we can pinpoint some great bye week fill-ins to target via the waiver wire or trade. Some examples of players with great upcoming schedules are John Brown and Marvin Jones. Brown has his bye in Week 6, then it's smooth sailing, while Jones gets to chill this week, then has really soft contests in Weeks 7-9.


Despite a strong start, every roster has weaknesses and now is the time to strengthen whichever position is your least productive. You most likely have a WR3 like Tyrell Williams, or possibly an extra TE like Darren Waller or Mark Andrews riding the pine that someone with fewer wins would love to get their hands on. Hit up your not-as-successful, panicking league mates and deal some of your depth for an upgrade as needed. Teams that are not winning are scrambling to do so and may let a superstar go in order to get consistent production at another position.
Overcoaching each week is also something many of us fall victim too when in a good spot in the win/loss column. Sometimes you just have to step away from your lineup and go with what has been working. Matchups are important, but as the saying goes, if it's not broken….
Middle of the Pack: 2-2 (Chris Allen, @ChrisAllenFFWX)
Sitting at 2-2 almost feels like purgatory. You need wins, but don't want to overreact and release core players. However, at the same time, you can't help but feel you need to make a change. But before you drop Joe Mixon for Darrel Williams, let's first look at your roster.
"Review your roster after both wins and losses"
Fantasy team totals aren't just for determining if we won or lost our matchup. The individual performances (targets, touches, and production) give us insight into how we should adjust our expectations moving forward. A few questions to ask yourself depending on the outcome of each weekly matchup:
In Losses - Were there significant differences between projections and actual totals? Can those differences be traced to a decrease in opportunity?
In Wins – Was it a concerted effort (high scores across the board) or were one or two outlier performances required?
The season has started off rough for quite a few high-priced assets making them tough to justify keeping on our rosters. But opportunity can sometimes give context to a poor situation. For example, let's look at Devonta Freeman. His third-round ADP doesn't necessarily jive with his current rank at RB25 in PPR formats. But he started off the season against Minnesota and Philadelphia. 4for4's Player Touches App indicates he's still accounted for over 77% of the team's running back touches and his total touches have increased each week. Using our Hot Spots tool that highlights strength of schedule, we can see what's in store for Freeman over the next six weeks.

A mixed bag, but over half of his upcoming matches are either neutral or positive. A process like the steps taken surrounding Freeman can be done for any high-priced player. The underlying analysis can guide us to either gritting our teeth and waiting for the touchdowns or trading them away for an ascending player. But first, look before making a decision that may negatively impact your season.
"Be willing to cycle out perceived depth for upside and ascending players."
We all left our draft with legitimate starters and bench players considered to be either sleepers or would make an impact early in the season. Players like Justice Hill or Darrell Henderson carried perceived value through their assumed roles. But injuries and coaching decisions have erased that perceived value. Our bench doesn't create depth, but functions as an anchor to the rest of the squad. 4for4's weekly reports highlight players we should try and cut bait on now and players we should be adding. Streaming targets give us immediate production, but we should also keep an eye on the future matchups using the aforementioned tools.
Bottom of the Barrel: 0-4 (Justin Edwards, @Justin_Redwards)
Your season isn't over. But you're teetering, and you need to find out what is bogging you down. Quickly. Judging a player's production and team-involvement after two weeks of action is a crass notion, but we've now got four weeks of information, or, 33% of our fantasy regular season out of the way. Plenty large enough of a sample in a game of small sample sizes.
Step one in understanding your fantasy asset's team-involvement is to see how often he is actually on the field, and finding out whether or not he's handling a viable chunk of his offense's production. Using our appropriately named Snap App, it's easy to see why someone like Peyton Barber or Ito Smith are not producing; they're both seeing well below 50% of their team's snaps.
By switching over to 4for4's Player Targets App it becomes apparent why players like Stefon Diggs, Robby Anderson and Will Fuller have been disappointing; they have each received a passing game target at or below 10% of their snaps. By leveraging each of those tools we can identify pieces on the waiver wire - or more likely on other teams - that we should target to bolster our winless squads.
In regards to those trades, you are going to need to get rid of pieces that you were holding out hopes for giving you a late-season boost. Players like Damien Harris, Michael Gallup, A.J. Green and/or Antonio Brown have no business on a team that's not currently winning, either because of a lack of usage, a lingering injury, or possibly going insane. Try to package multiple pieces (preferably one you don't expect to produce immediately) for one piece (2v1 trade) that can be explosive on your team, and see if you can't single out an owner who has big names coming off disappointing performances. A "2v1" trade for a fantasy player like Odell Beckham, DeAndre Hopkins or even a Marquise Brown should introduce much-needed firepower to your fledgling team.
Of course, it can be difficult to pry an owner's hands off of somebody that they drafted in the first few rounds a mere month ago. In cases where you can't upgrade positions through trades, make sure you are harnessing the Waiver Wire to its full potential by correctly identifying stream-able quarterbacks, tight ends, defenses and even kickers.
Last but not least, make the strongest starting roster you possibly can. That sounds obvious, but any way you can upgrade your starters buy getting rid of depth and back-end pieces, you need to pull the trigger. No unnecessary handcuffs, no more back-up "onesie" positions (that's why the streaming articles are handy) and no more rookies that aren't seeing the field. At 0-4, we simply aren't afforded those luxuries until we dig ourselves out of this hole.