O-Line Rankings and Matchups to Exploit: Week 5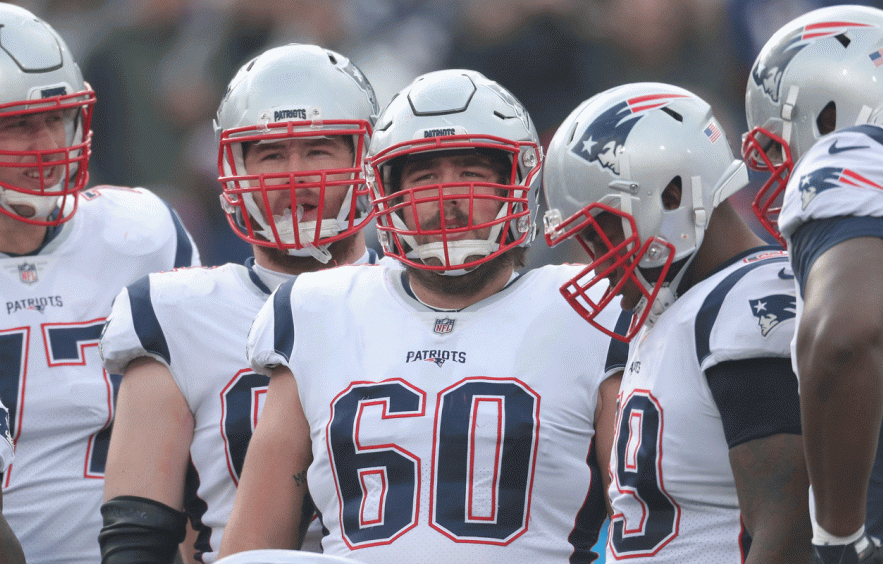 Tom Szczerbowski /Getty Images
Evaluating offensive line play regarding its effect on fantasy football output has been a stone unturned throughout the course of our game within a game. Here at 4for4, we're dedicated to looking at fantasy pieces from all angles, and that includes the positive and negative impact an offensive line has on that team's fantasy assets.
Below I'm going to be digging into specific weekly matchups between offensive lines and the opposing defense's aFPA —one of the many useful tools available to us here at 4for4. Many sites publish raw fantasy points allowed by position, but 4for4 goes a step further and adjusts those numbers for a defense's relative year-to-date schedule strength. Moving forward, aFPA will reflect the current season since we believe the four weeks of information begins to show reliable numbers and patterns.
Let's begin by diving into the passing game to see what o-line/defense matchups we can exploit.
Favorable Quarterback Matchups
Basically, what we're looking for here is a tall bar (a team ranked low in aFPA) towards the left of the graph (a team ranked high in offensive line play) for a positive correlation to offense and a small bar towards the right to a positive correlation for a defense. Here are the plays that stick out to me:
Saints

vs

Buccaneers

The New Orleans offense undisputedly has a different feel about it with Teddy Bridgewater at the helm in the steed of an injured Drew Brees, but there are still usable pieces hither. It's possible the Saints open the playbook a little more for Teddy Two Gloves as he continues to get acclimated with the offense but I wouldn't hold my breath. Instead, expect him to continue to be a check-down, short-middle of the field, game manager. Even in a positive bout like this.

There are really just three plays in this game, but they should be played with confidence. Alvin Kamara, who had his best game of the season by garnering ten targets on the way to 32.6 fantasy points in Bridgewater's first start. Michael Thomas, who is second in targets in the NFL during the new quarterback's first two starts. Or Teddy Bridgewater himself; an easy floor play in 2QB leagues and an intriguing option for cash games in DFS, especially at Draftkings where he is priced all the way down as the QB19 on a main slate that only features 24 starting quarterbacks.
Bears

@

Raiders

Not exactly two breathtaking plays to start off the article, but these are the kind of plays we can find when we dig deeper into matchups. Chase Daniel has had four career starts prior to last week's fill-in and although they aren't inspiring me to go make a trade for him, they are really right on par with Mitch Trubisky's output. Daniel has averaged a 22-33-218 line with one touchdown and 0.5 interceptions per game, adding in ~ 21 yards on the ground. Game manager numbers are some we can live with as long as they aren't turning the ball over. A major reason we shouldn't be turned away from this road game in Oakland is the general ineptitude of the Raiders defense, especially in the pass-rushing department.
Among edge rushers with 100+ pass-rushing snaps this season, no one has a lower win rate than Raiders rookie Clelin Ferrell

— Mike Renner (@PFF_Mike) October 1, 2019
Getting no pressure on the quarterback and not getting him to the ground, Oakland ranks 31st in team sack percentage. Taking a step back from the pass rush we see an even more troubling picture. By pulling up QBR Against (minimum 10 targets) on Sports Info Solutions, we see that the Raiders have cornerback Gareon Conley (18 targets) allowing a 143.75 QBR when a receiver is targeted in his coverage which is second-worst in the league and linebacker Tahir Whitehead (10 targets) allowing a 135.83 QBR which is sixth-worst. Considering these weaknesses in the Raiders defense and the nature of Chase Daniel (his 6.3 average intended air yards last week resulted in ten targets to David Montgomery/Tarik Cohen), I would feel safe starting Allen Robinson and Chicago running backs not named Mike Davis with confidence.
Patriots

@ Redskins

We've picked on Washington quite a bit through the first quarter of the season and for genuine reasons. Not only would they plausibly be the worst team in the NFL if it weren't for the Organic Fish Tank happening in Florida, but Washington is also not built for passing success on either side of the ball. They are the truest "pass funnel" team in the league; stymying the run and being torn apart through the air. The front four have been more than respectable against running backs, limiting explosive plays against the substantial backfields of the Cowboys, Giants, Eagles and the Bears, to a point.
The above graphic from SharpFootballStats.com shows the rigidity between the tackles which, when schedule-adjusted isn't too shabby. Where they are quite shabby are in the pass rush and when that's equated with an injury-riddled but best-coached offensive line in the league it's going to equal up to some air yard punishment. The Redskins now sport only a single player in Sports Info Solutions' Pressure% top-100 and that's linebacker Ryan Kerrigan all the way down in 79th place. Match that up with New England's 4.4% Adjusted Sack Rate (sixth-best) and Tom Brady is going to have all day to scan the field. After seeing the field for 89% of the snaps against a tough Buffalo team, expect Josh Gordon to be the main benefactor here.
Favorable Defensive Matchups
Panthers

vs

Jaguars

An often overlooked stat, the Jacksonville Jaguars offensive line has committed by far the largest amount of penalties as a unit. We don't get any points for opposing penalties but these are commonly the approach of players being overmatched at the point of attack and at the very least they halt otherwise promising drives. The Jags' tackles are set to have their hands full with Brian Burns and Shaq Thompson coming off the edge and Carolina's upper echelon pass coverage is sure to be a roadblock for the Gardner Minshew hype train.
Patriots

@ Redskins

As mentioned above, I don't expect this to be an easy game for Washington. Playing from behind against the best defense in the league won't bode well.
Bills

@

Titans

Taylor Lewan couldn't be coming back at a better time to help anchor the left side of the line for Tennessee as Jerry Hughes and the Buffalo Bills come to town. If this game happened just a week earlier this would have been my under-the-radar play of the week but instead, we'll just have to watch a great Lewan/Hughes fight on every snap. This is still a defense I wouldn't mind playing in season-long and they'll undoubtedly still be in my GPP player pool. Shaq Lawson and Ed Oliver will nonetheless be a lot to handle for a Titans team that had given up 17 sacks through the first three weeks of 2019.
Favorable Running Back Matchups
The above rushing aFPA graph will work exactly the same way as the QB aFPA graph worked; tall lines on the left are areas we want to attack and short lines on the right should make you second guess the fantasy pieces associated with those offenses.
Packers

@

Cowboys

Green Bay has a great matchup, now we just need to figure out what the hell to do with this backfield. Packer injuries could make it an easier decision than most weeks with Davante Adams and Jamaal Williams both slated to miss Week 5. Aaron Jones is likely to see a sizeable uptick on his 62% snap share (check out 4for4's Snap App for a comprehensive look at every player's usage) and a good amount of that should be in the pass game where Adams' nine targets per game are sure to be missed. That type of utilization will put him in the Saquon Barkley stratosphere of running back pass catchers and will give him a chance to duplicate Barkley's Week 1 when he turned a mere 15 touches into 139 all-purpose yards.
Steelers

vs

Ravens

James Conner set a season-high with 18 touches last week with backfield-mate Jaylen Samuels running a Wildcat formation while Pittsburgh did whatever they wanted to the division rival Bengals in a 27-3 victory. The 18 touches were likely the lowest possible outcome in a game the Steelers were winning so handily but an ankle injury reduced him to a sort of rotational back in the second half. This week's contest should be much more competitive and will likely force the Steelers' hand in keeping the best players on the field. That should give Conner touches in the 20-25 range against a Baltimore defense that has allowed 434 yards and six touchdowns on the ground through the last two weeks.
Running Backs with Bad Matchups
As opposed to breaking down every bad matchup through the rest of the slate, here are some running backs I'm looking to avoid because of their poor offensive line and the strong defensive fronts they will be facing:
That's all I've got for this week, everyone. If there's something you'd like me to dig into specifically with regards to offensive line vs. defensive lines please give me a shout! For further reading regarding our aFPA statistic and how to use it in your favor, give John Paulsen's Sneaky Starts series a read!