Fantasy Football Fallout: Elijah Moore to the Browns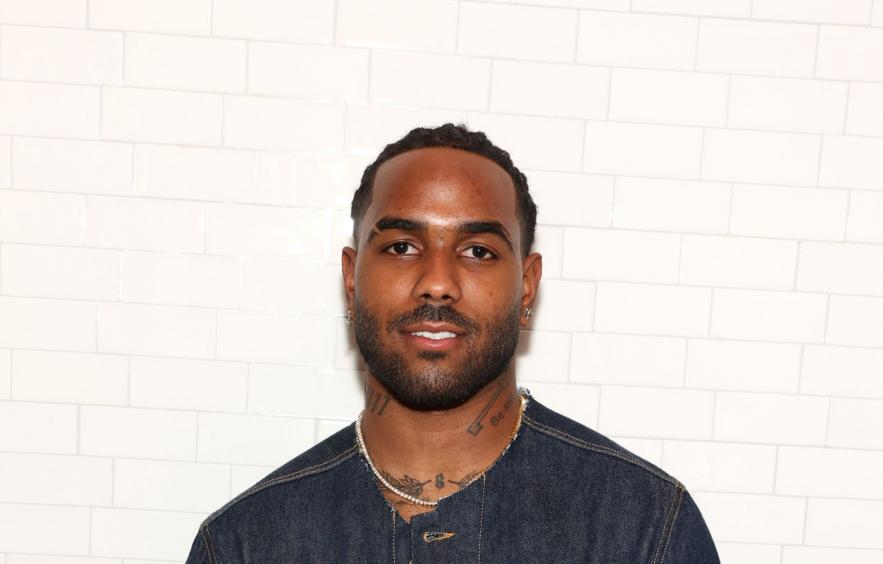 Jesse Grant/Getty Images
The Cleveland Browns traded for Jets receiver Elijah Moore on Wednesday, March 22nd. The Browns sent a second-round pick in this year's draft (42nd overall) for Moore and a third-rounder (74th overall). Moore, who repeatedly expressed unhappiness with his role in New York and requested a trade in the middle of last season, finally gets his wish granted in this move. In this article, I'll be examining how the trade impacts both the Browns and the Jets in fantasy football.
---
Click here for more 2023 Player Profiles!
---
An Overview of Moore's Career
After being drafted by the Jets in the second round of the 2021 NFL Draft out of Ole Miss, Moore had quite a solid rookie season. Before getting injured in Week 12, Moore was the overall WR29 and averaged 10.6 fantasy points per game. Following this successful rookie campaign, Moore entered the 2022 off-season with lofty expectations but largely failed to live up to them. The Jets drafted receiver Garrett Wilson in the first round of last year's draft, leading to Moore seeing a drop in volume compared to his rookie year. Moore also openly complained about quarterback Zach Wilson's abysmal play and had heated arguments with coaches. He was benched for a few games, and experienced a severe decline in production—Moore had fewer targets, receptions, yards, and touchdowns than in his first season despite playing in five more games.
While Moore's career has had some ups and downs thus far, one thing is certain: whenever Moore has had even a semi-decent player throwing him the ball, he has been able to produce. Here's a look at Moore's stats with and without Zach Wilson at QB:
Elijah Moore

Stats With/Without

Zach Wilson

(per game)

| | Games | Targets | Receptions | Receiving Yards | Touchdowns |
| --- | --- | --- | --- | --- | --- |
| With Wilson | 15 | 4.6 | 2.1 | 23.3 | 0.1 |
| Without Wilson | 12 | 6.1 | 4.1 | 52.9 | 0.4 |
The contrast is quite frankly hilarious. It's very hard to place any blame on Moore for his lackluster production last season, and I would give him a completely blank slate heading into his third season.
Elijah Moore

Trade's Impact on the

Browns

In Cleveland, Moore will be playing with a far better quarterback than anything he has had in his career so far. While Deshaun Watson showed signs of decline after returning from suspension last season, he is still a far more talented player than the likes of Zach Wilson, Mike White, or Joe Flacco. This bodes well for Moore, who will finally have a strong system around him.

Moore will likely step in as the No. 2 receiver behind Amari Cooper for the Browns, which is a perfect role for him. Moore makes his money on short and intermediate routes—per Matt Harmon's Reception Perception, Moore ranked in the upper quartile in success rate against both man and zone coverage, indicating that he can operate in both the slot and on the outside. He will be an excellent complement to Cooper and should receive plenty of targets as the unquestioned second option in the offense—the only receiving options behind Moore are unproven players like Donovan Peoples-Jones and David Bell.

One of the best signs for a receiver in fantasy is that they are in a good offense, and the Browns' offense is shaping up rather nicely this season. They have a solid offensive line, a great running game led by Nick Chubb, and a well-rounded receiving corps. Deshaun Watson has been able to support two fantasy-relevant receivers in the past (namely DeAndre Hopkins and Will Fuller), and it's certainly possible that he is able to do so again with Cooper and Moore. So, even though the Browns will likely be a run-first offense (they ranked 24th in neutral-down pass frequency after Watson became the starter), I'm optimistic that there will still be enough volume for Moore to remain fantasy-relevant.

Moore's floor should be relatively high considering his talents as a receiver and the capital that the Browns invested in acquiring him, and his ceiling could be even higher. Seemingly every season, there is a 3rd-year receiver that has a breakout season as the presumed No. 2 option in an offense:

Moore checks pretty much every box as these players. Obviously, this is the best-case scenario and is far from a guarantee, but it's nice to see plenty of precedent for a potential breakout season.
Impact on the
Jets
It's difficult to project the Jets' offense with the Aaron Rodgers trade still in limbo. Garrett Wilson should still be the No. 1 after an incredible rookie season, and newly signed receiver Allen Lazard looks to be the clear second option with Moore no longer there. If the Rodgers trade goes through, Wilson would be one of the premier fantasy receiving options, and Lazard would offer WR3/FLEX value as well. If the Rodgers trade falls apart, Wilson would likely remain fantasy-relevant thanks to sheer volume, but it would be hard to trust a contested-catch winner like Lazard unless he has an elite QB throwing to him.
The Bottom Line
Moore has had a shaky start to his career, but he has been a great player whenever he has competent quarterback play.
In Cleveland, Moore slots in as the clear No. 2 option, and should form a solid one-two punch with Amari Cooper in a promising offense that is well above league average.
Moore has a real chance at continuing the trend of third-year breakout receivers. He's a huge value at his current Underdog ADP of WR54, as he could certainly finish as a WR2/WR3 if things break right.