Joe Burrow: Overpriced Fantasy Football Quarterback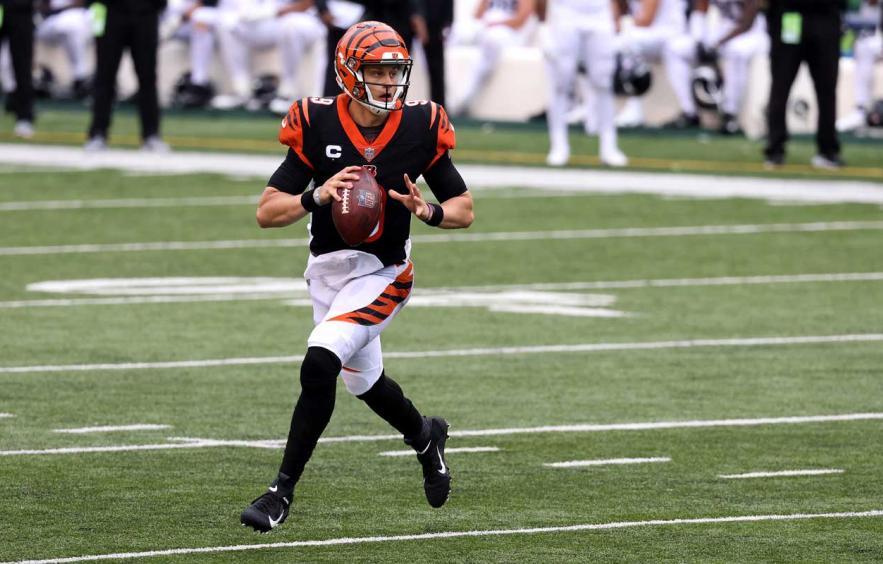 Kirk Irwin/Getty Images
Joe Burrow may have entered the realm of superstardom as an NFL quarterback, but questions about his consistency and ceiling as a fantasy producer make him way overvalued in fantasy drafts. While Burrow is clearly a very good quarterback and a fantasy asset, the excitement surrounding he and the Bengals' offense has reached the highest decibel levels possible after a surprise Super Bowl berth, and I urge fantasy managers to resist the temptation to pay up for the budding young signal caller.
---
Click here for more 2022 Player Profiles!
---
Average Draft Position (ADP) used for this article is taken from our Underdog ADP tool.
Burrow is Really Good
Before you come at me, let me say Burrow is really good. He had an amazing sophomore season, especially considering he was coming off a season-ending knee injury suffered during his promising rookie year. He also did this while the Bengals ranked just 20th in the league in passing attempts, leaving room for an increase in 2022 based on volume, as the team tries to maximize its personnel.
The Bengals have a ton of talent around him, including two young wide receivers in Ja'Marr Chase and Tee Higgins who look elite and are both being drafted in the top two rounds of fantasy drafts. Chase had one of the best rookie seasons ever at the wide receiver position, posting 1,455 yards and 13 touchdowns in his first year!
The Bengals also got better around Burrow. They added Haydon Hurst at tight end, who should at least be an adequate replacement for C.J. Uzomah, if not an upgrade. They still have a very good running back in Joe Mixon and they made three key upgrades to the offensive line – though Justin Edwards still has the offensive line ranked 22nd heading into 2022.
Burrow also has some rushing upside. Coming off a knee injury, he averaged only 2.5 rushing attempts per game, scoring two touchdowns. He ended up averaging 1.49 rushing fantasy points per game, down from 3.22 on 3.7 rushing attempts as a rookie. Now two years removed from the knee injury, it makes sense to project rushing production more in line with his rookie season.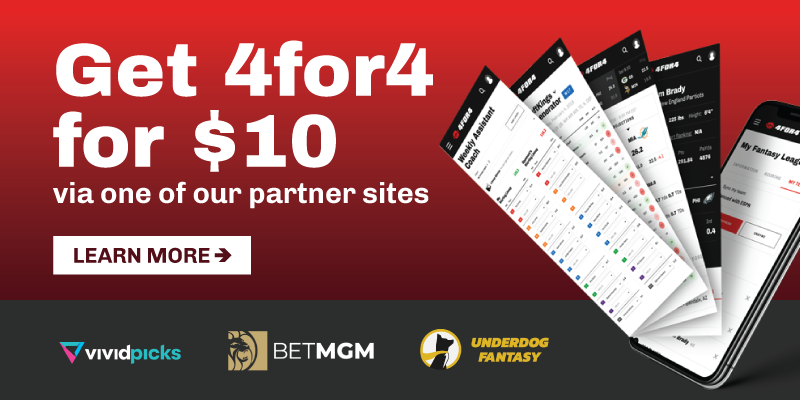 The Problem of Value
The problem with all the things above is ALL the things above need to be just right and perfect in order for Burrow to be worth his lofty cost in fantasy drafts. That's a lot to ask, especially when more signs point to some sort of regression. T.J. Hernandez highlighted both Burrow and Chase as players likely to score fewer touchdowns in 2022, and call me superstitious but I believe in the Super Bowl Hangover.
How much do you have to pay for him in order to bank on everything going right? He's going as the QB7, right around pick 70. That's eight spots higher than Russell Wilson, and about 25 spots higher than Matthew Stafford.
Burrow was also very inconsistent last year as a fantasy option. While he finished as the QB7, a whopping 21% of his passing yards and 23.5% of his passing touchdowns came in his final two games of the regular season. Additionally, while he finished with 300 or more yards four out of his last five games, he only eclipsed that number twice the rest of the season. In the playoffs, his numbers were far more in line with his first 14 regular season games than with his final two.
Joe Burrow

in 2021

| Time Period | G | Att | Cmp | Cmp% | Yards | TD | Int | Yds/Game | TD/Game | FPTS | FPTS/Game |
| --- | --- | --- | --- | --- | --- | --- | --- | --- | --- | --- | --- |
| Weeks 1-15 | 14 | 435 | 299 | 68.7% | 3,640 | 26 | 14 | 260 | 1.9 | 221.6 | 15.8 |
| Weeks 16-17 | 2 | 85 | 67 | 78.8% | 971 | 8 | 0 | 485.5 | 4.0 | 70.8 | 35.4 |
| Playoffs | 4 | 142 | 97 | 68.3% | 1,105 | 5 | 2 | 276.25 | 1.3 | 60.2 | 15.1 |
As you can see, his fantasy points per game were more than double during his two monster games. I'm sure Burrow has it in him to put up some monster games again, but drafting him at his current ADP is expecting him to sustain that kind of production for much of the season, especially in redraft formats. That's a big leap of faith when the rest of the season and playoffs tell a different story. His 15-16 fantasy points per game minus those two late-season bursts of production put him right in line with Ryan Tannehill and Carson Wentz in the QB15 range.
I already mentioned you can get Russell Wilson and Matthew Stafford later. Wilson and Dak Prescott (pick 86) both offer more rushing upside and equal reasons to be optimistic about their respective offenses compared to Burrow. Stafford and Tom Brady (pick 80) offer more passing volume and a history of consistent fantasy production as similar archetypes to the dropback passer Burrow was in 2021. Check how Burrow stacks up to the grouping of quarterbacks being drafted after him, based on 2021 fantasy points per game:
You can also grab Trey Lance in there, but his 2021 numbers are way too small of a sample size. These numbers include Burrow's monster weeks at the end of the season. Give me Derek Carr with Davante Adams to play with or Kirk Cousins around 40 picks later and let me stock up running backs and wide receivers instead of taking Burrow.
Bottom Line
Despite being part of a great offense with excellent weapons, Burrow's consistency in scoring fantasy points is an issue when counting on him in 1QB formats.
At ADP, fantasy managers are drafting him at his ceiling.
There are cheaper options just as good or better, even within his own archetype of quarterback.