Using Vacated Touches to Identify Opportunity (2021)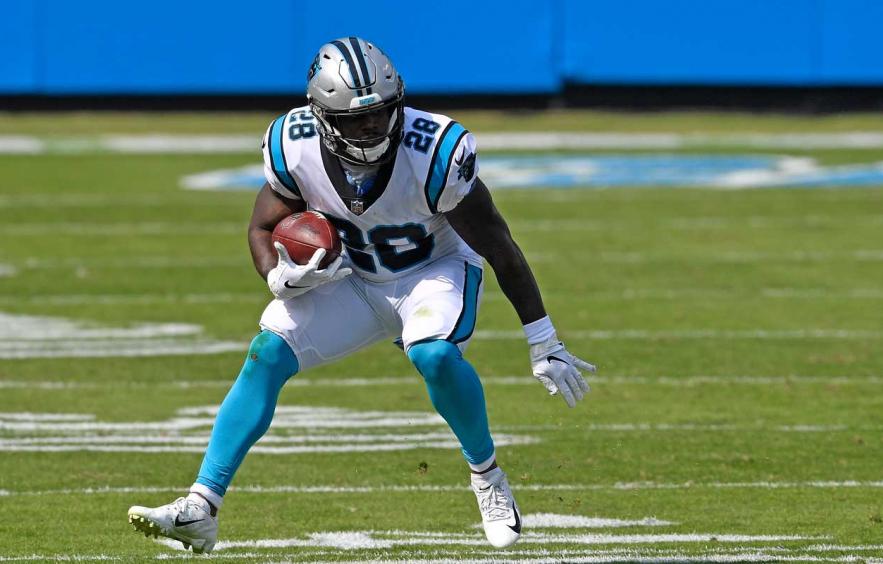 Grant Halverson/Getty Images
Opportunity is one of the major factors I consider as I evaluate free agent signings and trades, and attempt to identify impact rookies in any given season. I used to gauge this opportunity holistically—e.g. Kenyan Drake signed with the Raiders, so look out for Chase Edmonds—but a couple of years ago I decided to go through the process of calculating vacated running back touches to see if it would identify opportunity that wasn't readily apparent. A few surprise teams did pop up.
Be sure to check out the other part of John's series: Using Vacated Targets to Identify Opportunity
Below is a list of the teams ranked by the number of their vacated touches per game. The Falcons and Cardinals have a ton of touches up for grabs while there are four teams with no vacated touches at this point in the offseason. It's good to keep these situations in mind when analyzing free agent and/or rookie value.
Here's a look at the same data visually, courtesy of Sam Hoppen (@SamHoppen).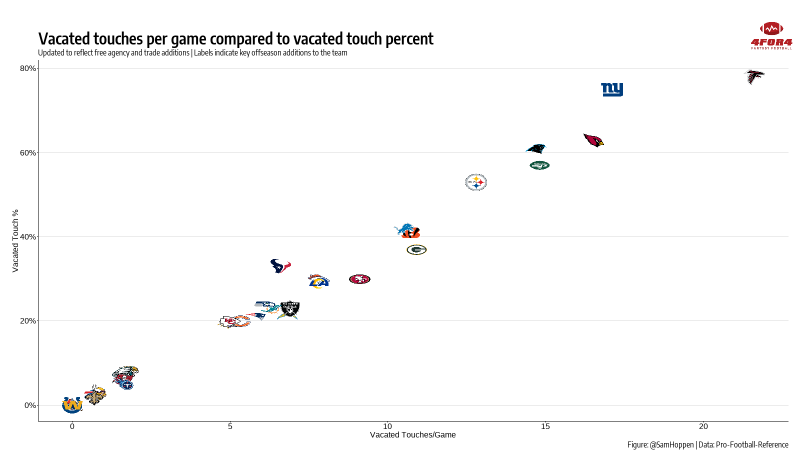 Players/Situations to Consider