NFL Wild Card Weekend Betting Picks & Predictions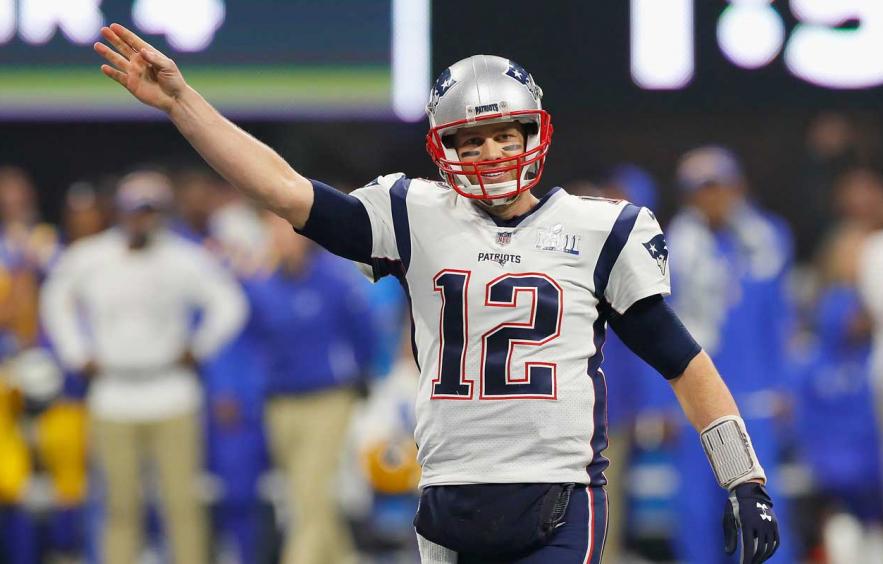 Kevin C. Cox/Getty Images
Week 17 Recap: While three out of my four selections weren't decided until the fourth quarter (or overtime in the case of the Falcons), I finished the regular season with a 4-0 record in Week 17. The Chiefs added a late touchdown as a 9-point favorite to cover against the Chargers, Jameis Winston's 30th interception of the season allowed me to cash the Falcons (+1) over the Bucs, while the Ravens' backups routed the Steelers as a 2-point underdog. Needing a San Francisco cover on Sunday Night Football, the Niners delivered (barely) as a 3-point favorite versus the Seahawks. The 4-0 week allowed me to finish the regular season 32-26-2 against the spread. While I couldn't deliver in the 60-percent range as I did a year ago, I was happy to finish 55%, which is profitable. For those that stuck with me through some bad weeks this season, I greatly appreciate you!
Unlike a year ago where I played every NFL playoff game, this year I'm going to be more selective with my postseason plays and add them to my overall ATS record. Happy New Year!
141 Buffalo Bills at 142 Houston Texans
Spread: Texans -2.5
O/U: 43.5
Time: 4:35 p.m. ET, Saturday, January 4
Lamar Jackson and the Ravens traveled to Cleveland in Week 16 and up until the final 1:18 of the first half, the Browns had held Baltimore scoreless. Before Jackson hit tight end Mark Andrews on back-to-back touchdowns to close the half, I asked former Steelers and Redskins safety Ryan Clark (whom I often have the great fortune of sitting next to ahead of an NFL show I co-host on ESPN Radio during the football season) what the Browns were doing to contain Jackson, who also struggled versus Cleveland in the first meeting between the division rivals.
"Tackling," was Ryan's response.
"Tackling?" I responded. "That's it? There's nothing schematically that the Browns are doing to contain Lamar?"
"Nope. Tackling. Don't forget that defense, at the end of the day, is about getting the ball-carrier to the ground."
It was such a simple, straightforward response that I was almost embarrassed I asked the question. Ryan has forgotten more about football than I'll ever know and I've had enough conversations with him this season to know that if a team was doing something scheme-wise, he could break it down on a level only a former player can. But in this instance, the simple answer provided a reminder that we tend to overcomplicate things at times.
What's the best way to defend Texans QB Deshaun Watson? Get him to the ground. The Bills didn't play a difficult schedule this season, but their defense consistently did three things well: Play with discipline, gap/lane integrity and yes, tackle. Buffalo finished as the No. 3 defense this season in terms of yards allowed, surrendering just 298.0 per game. The Bills were also No. 2 in points allowed, surrendering just 16 points per game. Watson, DeAndre Hopkins and Will Fuller are dynamic, but I expect the Bills to do Saturday what they've done all season: Play well defensively.
On the other side, Josh Allen has made some clutch plays in the fourth quarter of wins this season, none bigger than on what turned out to be Buffalo's game-winning drive against the Steelers in Pittsburgh a few weeks back. That said, he can't consistently beat teams from the pocket because he's not an accurate passer. In some respects, this is why the Bills slowly leaned on rookie running back Devin Singeltary over the final month of the season.
Given the limitations of Buffalo's offense, the discipline the Bills often exhibit on defense, coupled with both teams' desire to play keep-away offensively, I like the under in this game. The under cashed in five of the Bills' final six games, is 19-6 in their last 26 road games and hit in eight of the Texans' last 10 games as a home favorite.
NFL WILD CARD WEEKEND SELECTION: Bills/Texans UNDER 43.5
---
DraftKings Sportsbook Deposit Bonus: Available to Current & New Users! Create an account, deposit and DraftKings will match 50% of the deposit amount up to $500. Additionally, new users will get their first bet matched with up to a $200 risk-free bet.
---
143 Tennessee Titans at 144 New England Patriots
Spread: Titans +5.5
O/U: 44.5
Time: 8:15 p.m. ET, Saturday, January 4
The Patriots won 12 games this season but don't forget they started the year on an 8-0 tear. The key is how they finished the season, splitting their final eight games. The trouble started on November 3 in Baltimore, where the Pats lost 37-20 to the Ravens. From that point, they struggled offensively in wins over the Eagles and Patriots before losing 28-22 to the Texans, followed by a 23-16 home defeat at the hands of the Chiefs when Tom Brady and Co. struggled again to move the ball.
I realize it isn't wise to bet against Brady and Bill Belichick at this time of year, but I'll be the fool to do it anyway. This isn't the same Patriots offense we have grown accustomed to watching over the past two decades. First and foremost, Brady is not on the same page as any receiver not named Julian Edelman, who is dealing with knee and shoulder injuries. Rob Gronkowski's absence is also hurting the running game, which has been inconsistent all season and Brady himself has not been sharp since the first couple of weeks of the season.
There's a reason why the Patriots took a flier on Antonio Brown following his tumultuous offseason in Oakland and there's a reason why the team sent the Falcons a future second-round pick to acquire Mohamed Sanu: Belichick knows Brady's supporting cast isn't good enough this season. Maybe 2019 first-round pick N'Keal Harry will have a breakout performance in the postseason after missing most of the regular season with injuries, but that's a big ask of a rookie. Simply put, outside of Edelman, there's no one in this New England offense keeping defensive coordinators up at night.
On the other side, the Patriots were excellent defensively all season but that unit faltered last week against Ryan Fitzpatrick and the Dolphins. Go back a week prior and Josh Allen had the Bills inside the red zone versus New England in the waning moments before the Patriots were able to finish off Buffalo in a 24-17 win.
I'm not suggesting the Patriots won't play well defensively on Saturday night, but Derrick Henry gained 1,540 yards to win the rushing title this season. Ryan Tannehill also saved Tennessee's season with his hot play down the stretch. Ole Miss rookie A.J. Brown also emerged as a massive weapon in the second half of the season this year as Tannehill was more freely willing to take shots downfield, unlike the benched Marcus Mariota. Speaking of which, the Titans averaged 30 points per game with Tannehill under center, compared to just 16 points per game when Mariota started. They're a different offense, to say the least.
A couple of weeks ago, I took the Bills +6.5 against the Patriots in Foxborough and Brady burned me with a late touchdown and a two-point conversation. A similar scenario could play itself out on Saturday night with the Titans. That said, I love catching nearly a touchdown with a Tennessee team I wouldn't be shocked to see win outright.
NFL WILD CARD SELECTION: TENNESSEE Titans +5.5
---
Looking for more picks? Check out Sharp Angle Sports for access to Anthony's CFB selections and exclusive NFL selections from SuperContest Winner James Salinas, who is a documented 63% ATS over 320 NFL selections since 2015.
---
145 Minnesota Vikings at 146 New Orleans Saints
Spread: Vikings +7.5
O/U: 50
Time: 1:05 p.m. ET, Sunday, January 5
With everyone piling on Kirk Cousins and his inability to win "the big one" in prime time, I think people have lost focus of how good this Minnesota team was this season. While they're the sixth seed in the NFC, they're a sixth seed that won 10 games. They would have won the NFC East with their 10-6 record and probably would have run away with the division had they played the Eagles' schedule.
That said, Minnesota isn't as good defensively as it has been in years past. Plus, injuries have ransacked the Vikings at the cornerback position, as both Mackensie Alexander (knee) and Mike Hughes (neck) are out for Sunday's matchup with the Saints in New Orleans. That means Trae Waynes and Xavier Rhodes will be tasked with shutting down Michael Thomas, who is coming off yet another phenomenal season.
Of course, the Saints are also dealing with injuries on the defensive side of the ball. Marcus Davenport (foot) is out for the season, as is Sheldon Rankins (Achilles'). That's two key pieces on the Saints' defensive line that help Cam Jordan terrorize opposing quarterbacks. With corner Eli Apple (ankle) also out, the Saints aren't exactly in the best position to shut down Dalvin Cook, Stefon Diggs and Adam Thielen.
The over is 8-3 in the last 11 meetings between these two teams, is 5-0 in the Vikings' last five road games and has cashed in six of the Saints' last eight home playoff games. If any game this weekend is going to result in a shootout, it's this one.
NFL WILD CARD WEEKEND SELECTION: Vikings/Saints OVER 50
2019 NFL ATS Betting Record
Week 1: 1-2
Week 2: 1-2
Week 3: 3-1
Week 4: 3-1
Week 5: 2-1
Week 6: 1-2
Week 7: 2-1
Week 8: 1-3
Week 9: 1-3
Week 10: 2-2
Week 11: 1-2-1
Week 12: 3-1
Week 13: 2-1
Week 14: 3-0
Week 15: 1-3
Week 16: 1-1-1
Week 17: 4-0
Season Total: 32-26-2 (55%)