NFL Preseason Week 2 Recap: 17 Must-Know Facts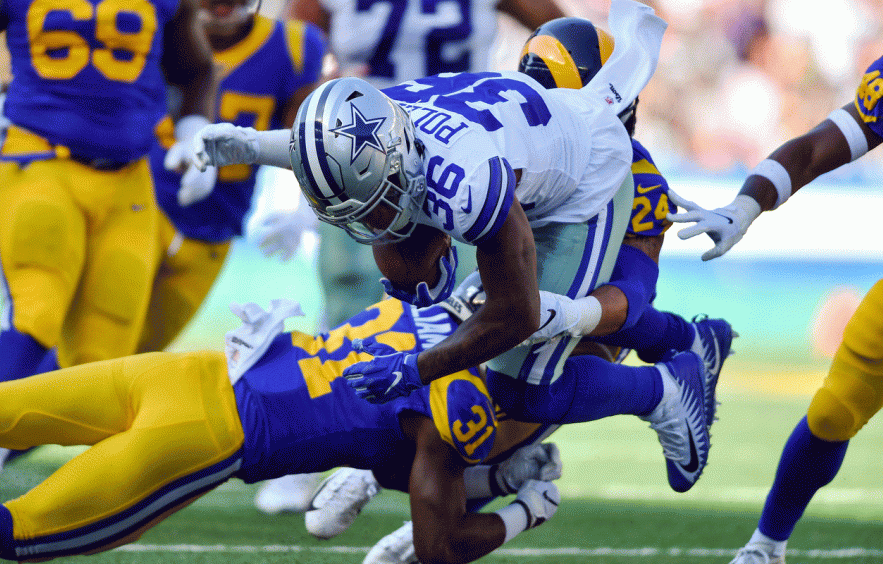 Alika Jenner/Getty Images
Is the preseason over yet? Getting through a whole game at this juncture isn't the easiest of tasks, as most of the fantasy-relevant guys are barely on the field. But fantasy players need some clarity before the bulk of drafting starts, so that's where I come in. Here's a position-by-position look at how Week 2 went down, so you can plan and adjust accordingly for the onslaught of upcoming drafts.
Note: All player ADPs mentioned are courtesy of 4for4's Multi-Site ADP Tool.
Quarterbacks
The Eagles are down two QBs, but neither one is named Carson Wentz: Cody Kessler's triumphant return to Jacksonville lasted all of seven plays before he was hit hard and left as part of the concussion protocol. Philly was already without Nate Sudfeld who broke his wrist in last week's contest and were forced to roll with rookie Clayton Thorson. They added long-time veteran Josh McCown over the weekend for some added security, but luckily Wentz was safely on the sideline in uniform but with no pads or helmet on.
Matt Ryan's O-line could be an issue: In Ryan's first appearance this season, he was sacked three times and was forced to throw under way too much pressure while completing 10-of-14 passes for 118 yards. Atlanta is currently without two starters on the line who should have been ready, so hopefully these woes don't continue into the regular season.
Sam Darnold still looked pretty, pretty good: After a great start last week, Darnold added another productive series in Week 2, orchestrating a 66-yard touchdown drive to start the game, topped off with a 1-yard score from Ty Montgomery. Darnold is one of my favorite late-round steals this season, as he's always sitting on draft boards last among the dregs of QBs and shouldn't be.
Daniel Jones was a mixed bag, but it doesn't matter: The Giants rookie QB fumbled twice on his first three drives, but bounced back nicely, perfectly placing a fade to the corner of the end zone to T.J. Jones. He ended the night 11-of-14 for 161 yards with the one touchdown. Giants executives have made it clear that Eli Manning is the starter Week 1 no matter what happens this preseason, so there's that. At least Manning had a good night, going a perfect 4-for-4 with a touchdown pass.
Miami's QB situation is no closer to being resolved: Neither Josh Rosen nor Ryan Fitzpatrick looked particularly solid on Friday night in their respective outings. Rosen started and played the entire first half, where he had a few decent throws, along with one awful toss that should have been a pick-six. Luckily for the former Cardinal, other than trucking over a Bucs safety, Fitzpatrick struggled during his quarter of play, going 3-for-9 for just 20 yards. Onto Week 3 as the QB battle continues.
Running Backs
Josh Jacobs appears NFL ready: He only got one series, but the rookie RB carried the ball four times for 21 yards, running with the team's starters. The 21-year old from Alabama is projected to score 227 PPR points as RB15 and is currently being drafted in the fourth round.
Dexter Williams may not be a thing: Hopes of Williams being that change of pace back in Green Bay is not looking so hot after his Week 2 performance. The sixth-round rookie needs to work on his ball-handling, as he dropped one pass and couldn't hang on to a handoff. John Paulsen has him ranked as RB96.
Early Tony Pollard drafters got a smoking deal: The Cowboys rookie RB has been turning heads since camps began and this week was no different. He had five carries for 42 yards which included an impressive 14-yard touchdown run, plus an additional reception for nine yards. Ezekiel Elliott's status is still uncertain, but Pollard should see legitimate playing time either way. In just one week, Pollard's ADP has risen 25 spots and will probably continue to climb as we press towards the regular season.
Darwin Thompson was the third RB into the game, but probably shouldn't be: Damien Williams and Carlos Hyde both started ahead of Thompson, but it was the rookie who was the most productive, rushing for 30 yards on four carries. Thompson's quickness sets him apart and Hyde didn't exactly do himself any favors by fumbling one of his five touches. The sixth-rounder's preseason breakout is elevating his draft stock, as Thompson's ADP has jumped 35 points up to the 13th round in the past seven days.
Wide Receivers
Maybe Cole Beasley is more relevant than we thought: In Friday night's game, Josh Allen connected with the former Cowboy on five passes for 54 yards. The two seem to have developed some chemistry so perhaps Beasley has more fantasy value this season than originally anticipated. He's currently being drafted as WR77 in the 21st round, so taking a stab at him costs nothing.
Mecole Hardman is a legit weapon (like KC needs any more): The second-rounder has two touchdowns through his first two NFL games, with Saturday night's coming on a 17-yards toss from Chad Henne as the lone score of the ballgame for the Chiefs. Hardman should also be handling punt returns so could be a great value for those in leagues with points for special teams' yards. Hardman is currently being drafted as WR62, leaving boards in the late-14th round.
Josh Gordon has received chance #2,936, but you probably already know that: The New England WR has been conditionally reinstated into the NFL after being suspended indefinitely in December of 2018 for violating the league's substance-abuse policy. His ADP has been all over the place over the past few days, as Gordon certainly falls into the high-risk, high-reward category.
Throw a few darts Deon Cain's way: After a devastating torn ACL sidelined Cain for the entire 2018 season, he's back and making waves again. He led the Colts in targets on Saturday night and managed to snag seven of nine balls for 80 yards. If the sophomore can carve out a legit role in this offense, his incredibly cheap price tag will pay off big for Cain's drafters.
DK Metcalf is having knee surgery: The injury didn't happen during their preseason game, but the rookie WR needs some sort of scope or manipulation in his knee. His timetable to return has not been announced, but it doesn't appear to be too significant.
Tight Ends
Darren Waller was sans sling and made a catch: A favorite sleeper among the fantasy community, Waller landed in a shoulder sling about a week ago from a sprained AC joint, causing mild concern. He appears to be good to go and caught one pass for seven yards. Waller surprisingly still has a cheap price tag as he's being drafted as TE26, in the 19th round.
Jason Witten shook the rust off: The 37-year-old made his preseason debut Saturday night after spending a year in the broadcast booth. He was only targeted once but made the 10-yard catch to set up for Pollard's touchdown run.
The Marcus Mariota/Delanie Walker connection lives: In the Titans second preseason game, a 10-play, 87-yard drive was capped by an 11-yard touchdown strike from Mariota to Walker. Both guys are healthy to start 2019 and will be looking to keep this familiarity rolling through the regular season. Walker is 4for4's TE12 and makes a great choice for those who prefer not to pay up at TE and wait until the middle rounds.