NFL Week 10 Betting Preview & Picks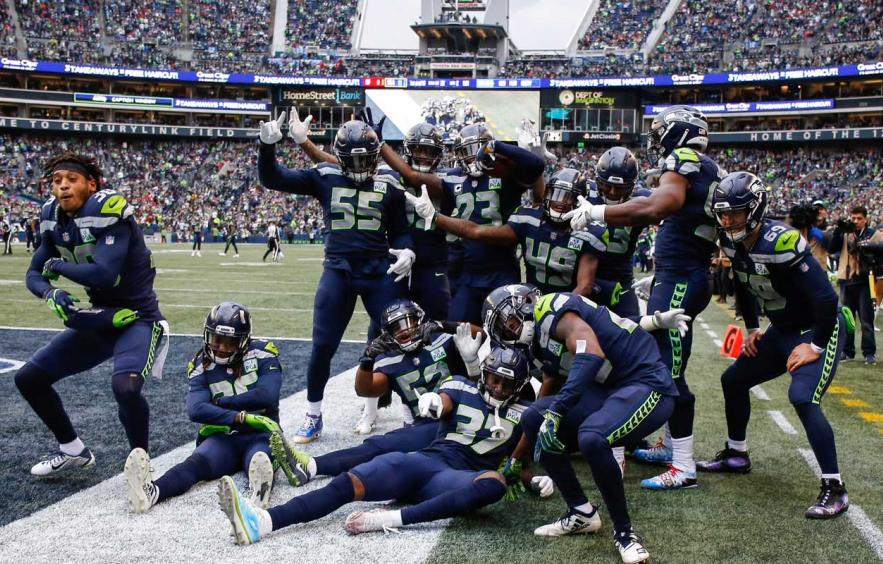 TNF Recap: Yikes. After Cam Newton drove the Panthers up the field last night on their first possession and capped off the drive with a touchdown, I felt great about Carolina +3.5. Subsequently, that was the last time I felt great about the play.
The Steelers scored a touchdown on their first offensive possession, Newton threw a pick-six on the Panthers' next drive and it was off to the races from there, at least from Pittsburgh's standpoint. When the dust settled, the Steelers had 52 points on the scoreboard in yet another Thursday night blowout for the NFL.
As much as possible, I like to extract betting lessons from wins and losses but there was nothing to glean from last night. I have no regrets taking a hot Panthers team getting points, even off a short week and playing on the road. The Steelers pass rush was ferocious and Carolina had no answer for Ben Roethlisberger, Antonio Brown and James Conner. It happens.
The loss dropped my record to 31-14-1 ATS on the season. Here's hoping to a rebound Sunday.
255 New Orleans
Saints

at 256 Cincinnati

Bengals
Spread: Bengals +5.5
O/U: 54
Time: 1:00 p.m. ET
Line Movement
The Saints opened as 3.5-point road favorites, but the line has climbed to 5.5 at most sportsbooks. As for the total, the number hit the board at 55 but was bet down to 54.
Public Betting
New Orleans is receiving 76 percent of the betting tickets and 65 percent of the money while 75 percent of the betting tickets and 55 percent of the money is on the over.
Prediction
Following wins over the Vikings in Minnesota on "Sunday Night Football" and the Rams last week in a matchup that may have been a preview of this year's NFC Championship Game, this weekend could be viewed as a letdown spot for the Saints.
That said, the Bengals have surrendered 500-plus yards in two straight games and rank 30th in scoring defense, allowing 29.6 points per game. While Cincinnati combats that fact with a scoring offense that ranks 10th overall, the Bengals will not have receiver A.J. Green (toe, out) at their disposal if the Saints drag them into a shootout.
The narrative that the Saints don't play as well away from New Orleans is dead. They're 16-5 against the spread in their last 21 road games and have a two-headed rushing attack that features Alvin Kamara and Mark Ingram. If their passing game does sputter for one reason or another, they can lean on their running game to pull away in the second half.
Play the Bengals with the "letdown" angle if you must, but I'd rather have the better quarterback, coach and defense with a Saints squad that is looking more and more like a team of destiny this season.
Pick: Saints -5.5
269 Los Angeles
Chargers

at 270 Oakland

Raiders
Spread: Raiders +10
O/U: 50
Time: 4:05 p.m. ET
Line Movement
The Chargers opened as 7.5-point favorites, but the line jumped all the way up to 10 at most books. The total also moved, dropping slightly from 50.5 down to 50.
Public Betting
The Chargers are receiving 81 percent of the betting tickets but only 50 percent of the money, while the betting tickets (67 percent) and the money (66 percent) is on the under.
Prediction
I didn't set up to choke on chalk this week, but I don't mind laying the points here. The Raiders have given up on Jon Gruden. That was a lifeless performance by them a week ago in Santa Clara when they allowed Nick Mullens to play like Joe Montana. I don't like to lay this many points on the road but the Raiders have lost four consecutive games by 14-plus points, including two at home. After parting ways with Khalil Mack (Bears), Amari Cooper (Cowboys) and Bruce Irvin (released/Falcons), Gruden is clearly tanking and the players left on his roster have taken notice.
Worse yet, Derek Carr looks like he is drowning under Gruden's tutelage. I felt he was overhyped following his 2016 season (he was still a dink-and-dunk artist, he was just more efficient at it) but he's a better player than what he's shown this season. In Santa Clara last week, he flat ran into sacks and generally looked lost. I feel for him because without Cooper and Marshawn Lynch, there's nothing around Carr int his offense.
On the other side, Philip Rivers owns a 23-to-3 touchdown-to-interception ratio over his past 10 games and should carve up the Raiders horrendous defense. Melvin Gordon is also healthy again and is one of the more underrated running backs in the NFL. The Chargers should roll.
Pick: Chargers -10
271 Seattle
Seahawks

at 272 Los Angeles

Rams
Spread: Rams -9.5
O/U: 50
Time: 4:25 p.m. ET
Line Movement
The Rams opened as 9.5-point favorites and the line has not climbed to the all-important number of 10. The total, meanwhile, opened at 51.5 but was bet down to 50 at most sportsbooks.
Public Betting
The Seahawks are receiving only 51 percent of the betting tickets but 83 percent of the money is on Seattle, suggesting the bigger players are backing the dog. Most of the betting tickets (65 percent) and money (56 percent) is on the over.
Prediction
This is too many points for a divisional game where the underdog has a running game (Seattle is third in the NFL in rushing yards per game) and plays good defense (sixth in points allowed). Five weeks ago the Seahawks were 7.5-point home underdogs against the Rams and nearly upset L.A. in a 33-31 loss.
No, the Seahawks can't match up with the Rams' explosiveness offensively. That said, only one of the Rams' past five wins have been by more than seven points and as I wrote a week ago when I picked the Saints to pull off the upset, L.A. has struggled against quality quarterbacks this season (Russell Wilson, Drew Brees, Kirk Cousins, Aaron Rodgers and Philip Rivers, who played well in defeat). The Rams have allowed 16 touchdown passes in their last seven games and produced just three interceptions. They're simply not playing well defensively.
The Seahawks rushed for 190 yards against the Rams and averaged 5.9 yards per game. Chris Carson remains banged up but Mike Davis is capable of moving the ball on the ground against an L.A. defense that struggles in that area. If Seattle can play keep-away with its running game, then I love the 'Hawks to keep the game close.
Pick: Seahawks +9.5
273 Dallas
Cowboys

at 274 Philadelphia

Eagles
Spread: Eagles -7
O/U: 43.5
Time: 8:20 p.m. ET
Line Movement
The Eagles opened as 5.5-point home favorites, but the line jumped to 7 at most sportsbooks, while the total opened at 43.5 and that's where the number currently sits.
Public Betting
Public bettors are loading up on the Eagles, who are receiving 83 percent of the betting tickets and 89 percent of the money in this game. Both the betting tickets (60 percent) and money (61 percent) is on the over.
Prediction
This is a total public play but I hate this spot for the Cowboys. First and foremost, did you watch Dallas on Monday night? Tennessee has an excellent defense but the Cowboys could only muster 14 points at home in a nationally televised game following a bye? Woof.
Here's the thing, it's not like the Cowboys are tanking or have given up on their coach: I honestly believe they're trying but that's the best they could muster. Scott Linehan is calling plays as if it were the mid-70s when teams ran the ball on three straight downs and punting on fourth if they don't pick up the first. Why he doesn't get Ezekiel Elliott the ball more in the passing game is beyond me but that's a conversation for another day. The bottom line is that Linehan is incredibly predictable and Dak Prescott isn't good enough to bail out his offense when he does put the ball in the air.
Furthermore, the Cowboys lost linebacker Sean Lee for 4-6 weeks with a hamstring injury suffered in the loss to the Titans on Monday night. They're better equipped to handle the loss of Lee this season thanks to rookie Leighton Vander Esch but Dallas nevertheless lost a key member of its defense.
The Eagles aren't firing on all cylinders yet but the Redskins left the door open for Philly to retake first place in the NFC East after they were dominated a week ago by the Falcons. I view Sunday as a golden opportunity for the defending champs to remind everyone that they're not dead.
Pick: Eagles -7
ATS Season Records
Week 1: 5-0
Week 2: 3-2
Week 3: 4-1
Week 4: 3-1-1
Week 5: 3-2
Week 6: 4-1
Week 7: 2-3
Week 8: 3-2
Week 9: 4-1
Week 10: 0-1
Overall: 31-14-1
Photo by Otto Greule Jr./Getty Images.