John Paulsen's 2017 Fantasy Football Draft Day Strategery We're in the dog days of August, which means the heaviest part of draft season is fast approaching. It's once again time for me to outline how I'm approaching fantasy drafts this year.
This is written with a 12-team PPR draft in mind, but Rule No. 1 of fantasy football is to know your scoring system. Owners in standard leagues are going to want to favor the RB position a bit more in the early rounds since that position gets a boost in that format. Owners in two-QB or superflex (QB-eligible flex) leagues should ignore all the late-round QB talk and be sure to draft a couple of the top 17—20 passers before they're gone. Owners drafting in 10-team leagues may be able to wait an extra round or two to draft the targets that I'll discuss below. A great way to discover how a particular scoring system impacts the different positions is to use our Top 200 Value Based Rankings Report. Keep in mind that all ADPs that I mention assume a 12-team draft.
Back in 2015, I had something of an epiphany when it came to formulating my overall draft strategy. At the two onesie positions — QB and TE, where owners typically only have to start one — I felt great about Carson Palmer in the 13th round and Delanie Walker in the 10th/11th. I also advocated for the Angry Tom Strategy, which revolved around drafting a pissed-off Tom Brady in the 10th/11th round and taking Palmer later as his backup. This worked out even better than expected since Brady's suspension was lifted and he played a full season. Oh, and Walker finished as the No. 3 TE that year.
In 2016, my top QB target was Tyrod Taylor, who was the 16th passer off the board in the 12th round. He finished the season as the No. 8 QB, so that worked out well. (It would have been even better to target Matt Ryan as the 19th QB off the board, but let's not talk about that.) The Angry Tom Strategy worked again last year, as Brady returned from a—totally justified, don't @ me—four-game DeflateGate suspension to post the No. 2 QB numbers down the stretch.
At TE, I thought Dwayne Allen was primed for a big season after the departure of Coby Fleener, but he struggled with nagging injuries and basically got Wally Pipped by Jack Doyle. (More on that Doyle character later.) I also ended up with quite a bit of Walker (TE5), Fleener (TE15) and Travis Kelce (TE1), which worked to varying degrees. The nice thing about whiffing on a onesie position is that there are usually fallback options available on the waiver wire.
When I keep my primary targets at QB and TE in mind, I'm able to draft my RBs and WRs around those positions, finding my favorite targets and fallback options at RB and WR in each round. Like anything in fantasy, some of those picks will work out, and some won't.
So I'll go position-by-position, starting with QB and TE, and then I'll outline of my favorite round-by-round targets at RB and WR.
Quarterbacks
See Quarterback Sleepers, Values and Targets for more detail on the position.
The QB position remains extremely deep. There are no fewer than 18 passers that I'd be comfortable with as my starter, and since the 18th QB typically goes off the board in the 11th round, it's entire feasible to draft a couple of QBs in the 9th — 11th range to build a committee and have the ability to avoid a bad matchup in any given week. Owners could also use the waiver wire to stream the position (or their QB2), but at the cost of a couple of picks in the double-digit rounds, it's nice to have another guy that I like sitting on my bench. It really depends on what's typically available on the waiver wire in any given week.
If I could guarantee myself a certain QB at his ADP, I think it would be Andy Dalton in the 11th round. I realize that he's a little bit vanilla — or is it strawberry? — but with a No. 12 finish in both 2012 and 2016 along with a No. 4 finish in 2013, he has three top 12 finishes in the last five seasons. In fact, in his six seasons, he has never finished outside the top 19, so the fact that he's the 17th QB off the board means that he's being drafted very near his floor. Update (9/1): I also really like Matthew Stafford at his current price.
What really gets me about Dalton are his splits with a healthy A.J. Green. In the last two seasons with Green in the lineup, Dalton has completed 65.4 percent of his passes for 261 yards (8.1 yards per attempt) and 1.57 touchdowns (with just 0.57 interceptions) per game. He has also scored an average of 0.26 rushing touchdowns and 12 rushing yards per game during that span, so he can add points with his feet. The resulting 18.4 PPG would have been good for No. 7 QB numbers in 2016. The Bengals added speedster John Ross and the talented Joe Mixon to the fold, two more weapons Dalton can use in the passing game.
It may be a little daunting to go into the season with Dalton as the only QB on the roster, but owners who do will be able to draft 4–5 RBs, 4–5 WRs and maybe a TE before adding Dalton to the starting lineup.
Matthew Stafford makes a good committee partner for Dalton since their schedules mesh pretty well and he's going about a round earlier. He is one of six QBs with back-to-back finishes in the top 10 in the last two seasons. In fact, he has finished in the top 10 in five of the last six seasons, including a No. 7 finish last year. Since Jim Bob Cooter took over as the offensive coordinator in the middle of the 2015 season, Stafford has completed 66.3 percent of his passes for 266.5 yards (7.26 yards per attempt), 1.69 touchdowns and 0.54 interceptions per game. That works out to 18.3 PPG, which would have been good enough for a No. 6 finish in 2016. He's looking like an excellent value as the 13th QB off the board and I'd be perfectly happy with him as my starter.
Owners who are willing to pay a little more for top-five upside should consider Marcus Mariota, whose ADP seems to be hovering in the 8th/9th range. In his first 27 NFL games, Mariota has averaged 17.7 fantasy points per game, which would have extrapolated to about what Dak Prescott scored last year as the league's No. 6 fantasy QB. When his six-attempt game against the Patriots (from his rookie year) is removed, his average jumps to 18.3 fantasy points. With the addition of Corey Davis, the No. 5 overall pick, third-round pick Taywan Taylor and touchdown machine Eric Decker, Mariota now has three new weapons to complement Rishard Matthews and Delanie Walker in the passing game. The Titans have invested heavily at WR, which is an indicator that the team may be planning to open up the offense. If he plays a full season, a top five season is within reach. This makes Mariota an excellent value in the middle rounds.
Tyrod Taylor Tangent: I love Taylor as a fantasy QB, but I'm off of him until the Bills cut him loose. By trading away Sammy Watkins, the Bills have proved that they're not invested in his success.
At the end of the day, there are 10 QBs going in the late-8th to the late-11th and they're all looking like solid options. This group includes Dalton, Mariota, Cam Newton, Ben Roethlisberger, Kirk Cousins, Dak Prescott, Jameis Winston, Matthew Stafford, Derek Carr and Philip Rivers. I'd even tolerate Eli Manning, Carson Palmer or Carson Wentz as fallback options if things go sideways on draft day.
Top-Three QB Tangent: I do think there's a significant drop-off in overall risk after Tom Brady, Aaron Rodgers and Drew Brees, who are all going in the first four or five rounds depending on what ADP we use. It's tough to pass on Brady or Rodgers in the 4th or Brees in the 5th, and there have been times this summer where I've taken them there because I wasn't terribly enamored with anyone available. Straight Value-Based Drafting (VBD) has its faults, including the inability to account for depth at a position beyond the baseline used for the calculation, but according to our Top 200 rankings, both Brady and Rodgers are viable picks in the third round, where there seems to be a drop-off at the WR and RB positions. I think there is enough middle-round value at both positions to allow an owner to recover after using an early-round pick on a luxury pick at QB, or at TE for that matter.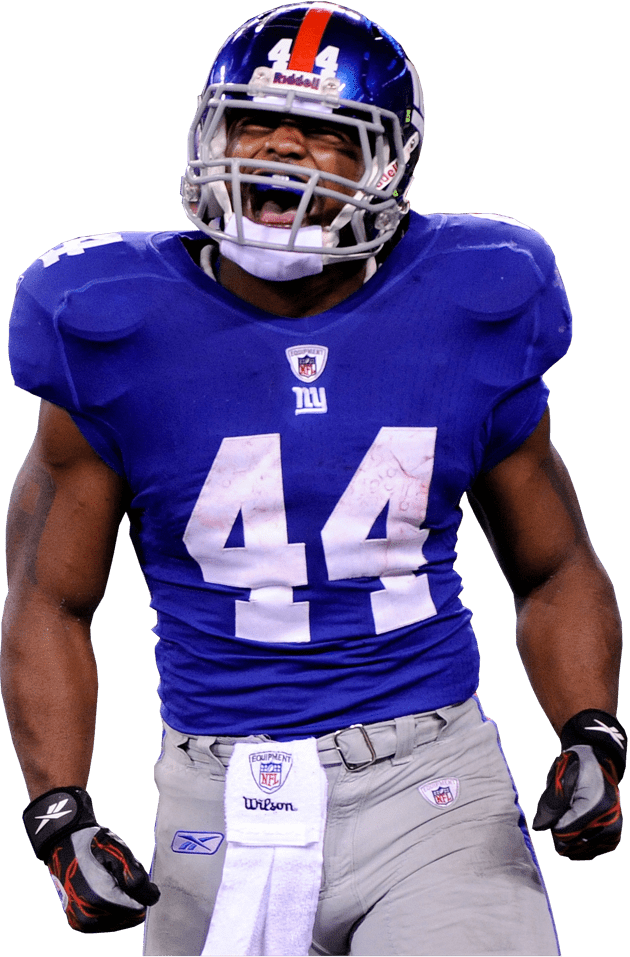 You're Missing Out!
Get access to this article and all our tools and rankings:
All Premium Content
The most Accurate Rankings Since 2010
Expert Draft Picks w/DraftHero
Highest Scoring Lineup + Top Available Players w/LeagueSync
...and much much more